Tips To Choose Right Indian Clothing Style That Suits Your Body Figure
Hello Everyone,
Ethnic Indian suits are most favorites among ladies, especially for parties and occasions. Indian fashion designers are adding awesome options at regular intervals. Today we have many options available to pick from huge collections of ethnic wear. Everyone wishes to look gorgeous and try to find one of the best products suitable for her.
You must not do much experiment without understanding your body shape. You can impress crowd only with perfect shape, color and pattern of the dress. You must be sensible and understand which style will suit you. We have some suggestions for you to follow simple thumb rules while choosing dresses. Be a fashion winner rather than being a fashion sufferer. Whichever body shape may be, achieve visual balance in your body shape to look better.
Hourglass Body Shape:
Hourglass shaped woman means curvy figured body. Almost all the fashion designers consider an hourglass body shape as the ideal one. It is a blessed body shape for women. Every style will suit women with this type of body figure.
We can classify hourglass figure as a neat hourglass shape & full hourglass. Neat hourglass figure means the bust, hip and bit narrower waist is almost of same size. Full hourglass (fuller bust, hip & tummy) shape has bit bulky/fuller sizes with the same type of shape.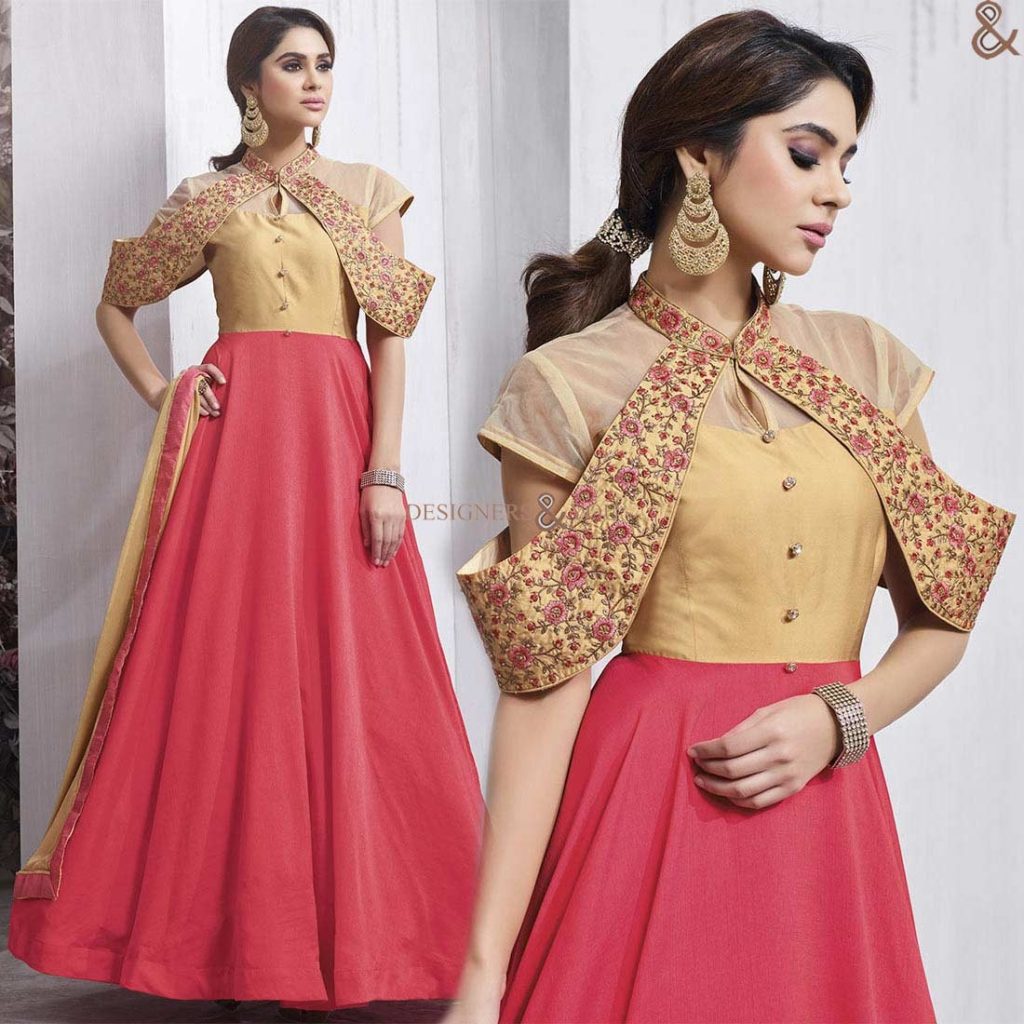 Must Go With:
You must go with a well-fitted top with loose bottom wear.
Palazzo pant and skirt type lehenga both are the best options for you. You can pair these with floor calf length kameez or long kurta above the knee length. Empire waist is also the best option for a stunning look. Umbrella-shaped frock type anarkali is also good choice to pick.
Color: Attempt for bright colored top and dark toned bottom wear.
Length: The length of the jacket or top should be either above or below the widest point of your hips.
Style: Empire waist, wraps, close-fitting will suit you the most.
Party wear gown designs are the perfect fit for you.
You can also go for various sleeves, necklines and collar style without worrying much. Matching waist belt is another extra option for you to try.
Neckline: High neck, Bardot, Queens Anne and boat neck will suit you more than other neck styles.
Sleeves: Full long; three fourth, puff sleeves or bell sleeves will add beauty to your dress.
Collar: Wider collar/ lapel will go well with your body shape.
Party wear Indian dresses will suit you the most.
Must Avoid:
Dropped panel or waistline tops.
Apple-shaped Figure Body:
An apple shape means fullness around the middle, big bust  & tummy. Moreover, broad & rounder shoulder line, flattish bottom, and decent legs are also key characters. Apple shaped women contains slim arms and legs counterpart to each other. That plays major part to maintain balance and beautiful look.
Must Go With:
Bit fitted straight dress-line in soft fabric is ultimate option for you. Silk, chiffon and knitted fabrics are the best options for you. Drop or cut-shoulder can help you to look smarter. Dresses fitted below your bust and as well as below your arms and alongside your waist will further add glamour to your appearance.
Embellishment: Heavy work/detailing above the bust line and below the hip line can do magic for you.
Style: Go for Indian A-line long dresses containing kameez/kurta with heavy worked neckline and border.
Shape: Cut out (splits /slit) at waist and plain and simple between bust line and hip will do wonder for you.
Necklines: Sweetheart, square, scoop, U-shaped or broad & deep-v shape will suit you well.
Sleeves: ¾ length, above the wrist, wrist length, flared or draped.
Saree Blouse: Designer heavy pallu border saree with heavy worked blouse.
Must Avoid:
Wearing any type of belt.
Gathered skirt
Shorter skirt
Fitted bottoms like cigarette shaped pants, leggings & churidar.
Rectangular Body Shape:
The rectangular-body is also known as the straight-body. Rectangular body means straight shoulder line, rib cage, hips & bottom with tiny scanty waist and regular tummy. Due to same straight sizes, this type of body shape doesn't have notable curves. You can wear almost all/every style with certain limitations. The dress styles, which can add an illusion of curves to your figure suits you more.
Must Go With:
Style: Long top with a split waist, empire waistline top is the best choice.
Skirt: Paneled or A-line skirt can go well with your shape.
Embellishment: Don't go for too much stuff, features or elements, keep your dress unfussy. Detailing at hip and bottom are good to create curves.
Color: Go for brighter colors to balance your figure.
Necklines: Go for a combination of prettified lower and wider necklines with detailing. Necklines like jewel, scoop & boat suit this type of figure.
Sleeves: Loose and puffed sleeves like; a quarter (¾), cap, cuffed, flared or rolled up sleeves.
Must Avoid:
High-waist trouser.
Jacket and koti with belt
Straight seem line from top to bottom up to the floor.
Too close-fitting or loose garments.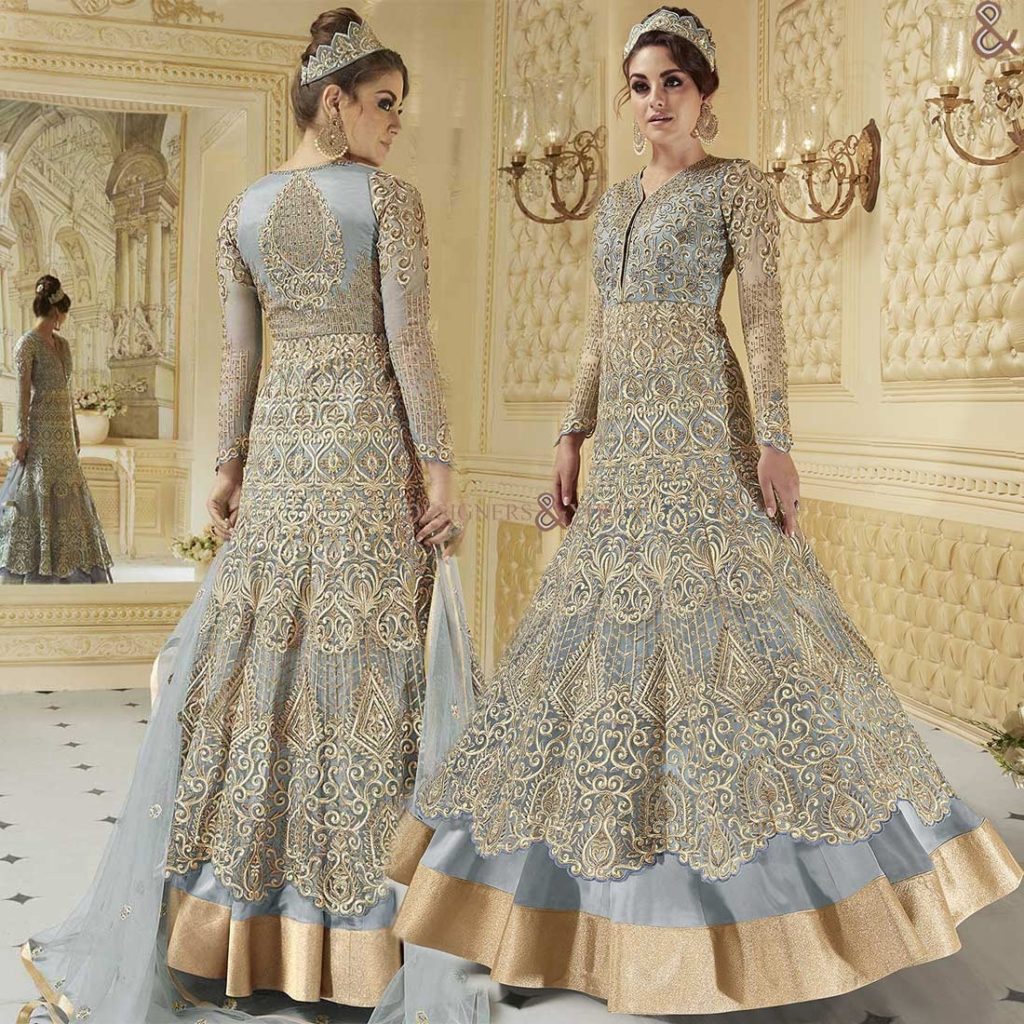 Pear-Shaped Body:
The pear-shaped body has bursting hips or thighs, a distinct waist, narrower shoulders than hips and a small top half & bust. Your goal should be to trick to create hips and thighs seem narrower.
Must Go With:
Style (Top): The layered-top from the top line of dress will suit you.
Pattern & Color: Go with bulky pattern and attractive color on your top half of the top.
Skirt/Bottom: Straight conical knee-length to mid-calf length skirt can flatter your shape.
Style (Top): Opt for empire or wrap top
Fabrics: Try for stiff fabrics rather than soft ones.
Necklines: Go with a big shawl, Bardot and boat necklines.
Sleeves: Cap, three fourth (quarter) long, dropped, Batman and puffed are great for you.
Sleeves: Puffed and short sleeves will work as well if you are small to medium busted.
Embellishment:Kameez with heavy embellishment at the upper part.
Dresses: A-line dresses are best for your body shape.
Bottom: Go with churidar if your top has no side slit.
Must Avoid:
Don't pair churidar with side slit top.
Plain, flared, full or ankle length bottoms are best
Bottom wears with crease and pleats.
Dropped panels or waistlines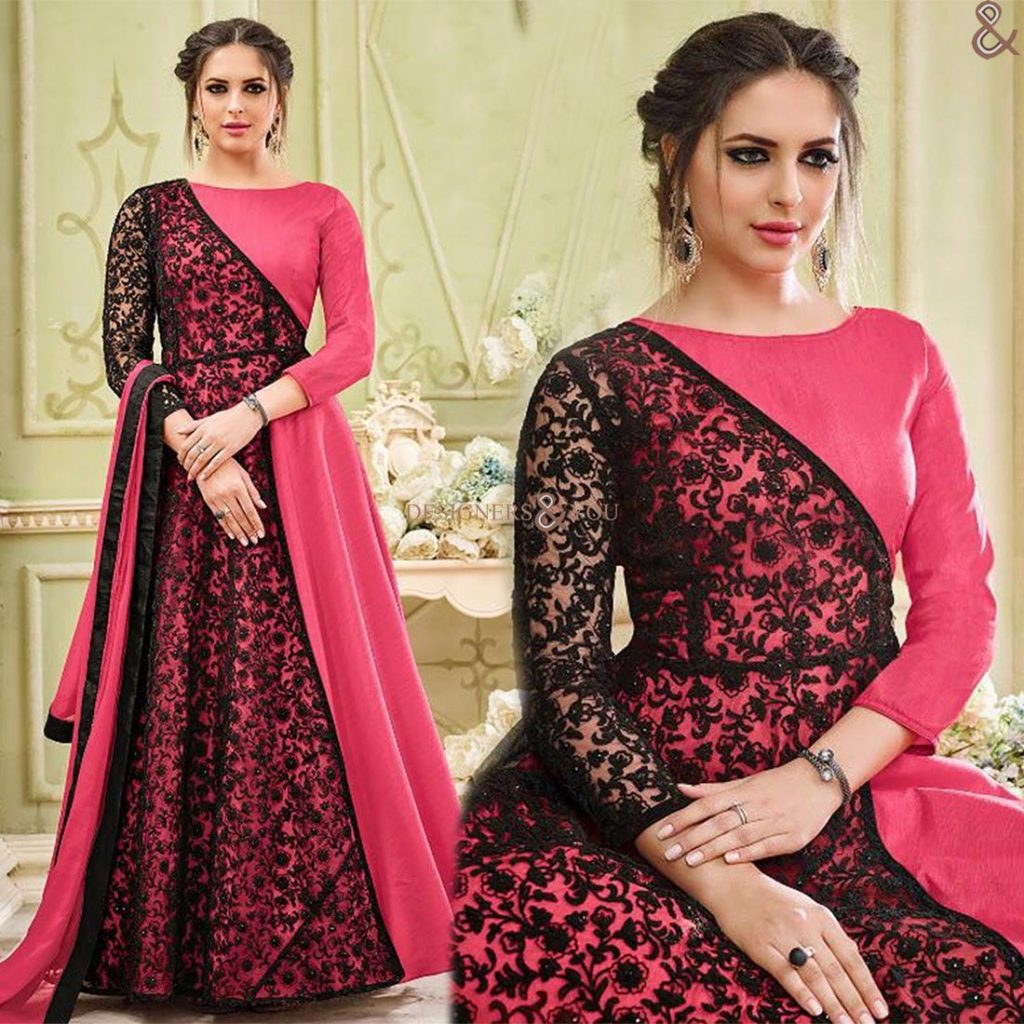 Inverted Triangle Figure:
Inverted triangle figured women's top part is bulky than the bottom. Moreover, it is very little difference between waist & hips,flat hips & bottoms. Parallel & square shoulder line is also main characteristic of the inverted triangle.
Must Go With:
Neck: V-neckline
Jacket/koti: Long straightjacket
Top Style: Simple straight top
Top Style: Splits on the waistline or hips,
Style: Layers at the hip.
Must Avoid:
Necklines: boat, Bardot and halter neck
Collars: broader shawl
Patterns: heavy patterns on top
Fabrics: stiff fabrics on top
Hemline: narrowing hemlines (Tight skirts, churidar, skinny jeans or fit-trousers).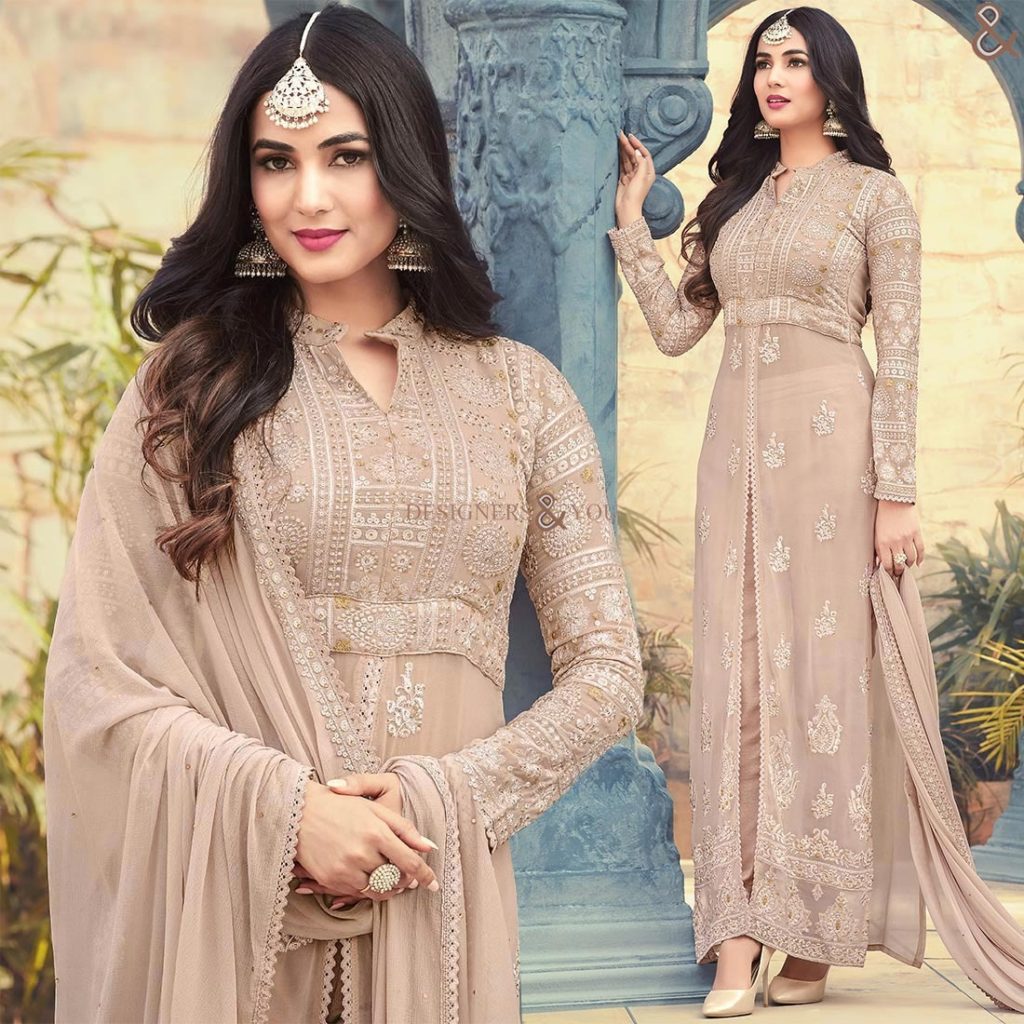 Bottom-line:
It is sure that one must choose dressing style by keeping few factors in mind. Body shape, size, skin tone, face, climate, occasion and timing of occasion are main factors to keep in mind.
We have suggested/shared tips to choose dresses according to your body shape. We will come back to you with other factors soon. If you want to get in depth information about the same in general then visit dress for your body type.
Do comment below if there is something important that we have missed.