PAC Matte Eyeshadow Palette Review
Hello Everyone,
Inspite of promising myself that I won't buy any make up stuff I ended up buying the PAC eyeshadow palette. I just love PAC makeup brushes and when they launched this earthy toned eyeshadow palette I had to grab it. I know it's been months since PAC  launched this palette but I was just contemplating and as I had promised myself that I won't buy any makeup I kept of delaying this purchase but eventually I gave up and ordered this warm toned eyeshadow palette from PAC.
Company Description of the PAC Matte Eyeshadow Palette:
Let those eyes do all the talking with the gorgeous Nude Matte Eye Shadows by PAC. The silky texture of each shadow applies and blends smoothly like a dream with the touch of your finger tips or your favorite eye shadow brush. Blend in and Voila! Those eyes will speak for themselves. A perfect palette with all the colors that you would desire!
Nude matte eye shadows with smooth texture
Intense payoff and pigmentation
Blends evenly & effortlessly
Available in a palette of 7 velvety shades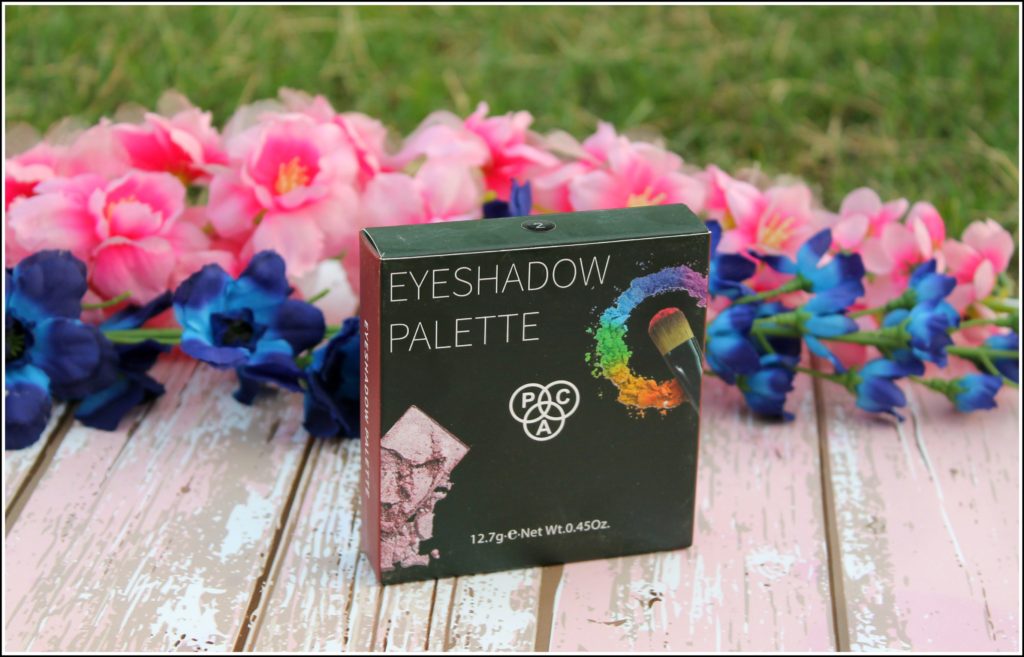 Price of the PAC Matte Eyeshadow Palette:
I bought it for Rs.1175.
Availability of the PAC Matte Eyeshadow Palette:
I bought it from Nykaa.com but you can get hold of this one from Aamzon.in and also from PAC official website.
You can also read:  Pac 286 Brush Review
Packaging of the PAC Matte Eyeshadow Palette:
The PAC Matte Eyeshadow Palette comes in a matte black cardboard packaging with all the details about the product on the box. The palette is matte black in colour and  is very sleek and compact. It comes with a see through lid which means it does not have a built-in mirror which sort me disappointed me a bit. The lid has a magnetic closure which makes it perfect to carry in your handbag for touch ups. All in all very sturdy and compact packaging.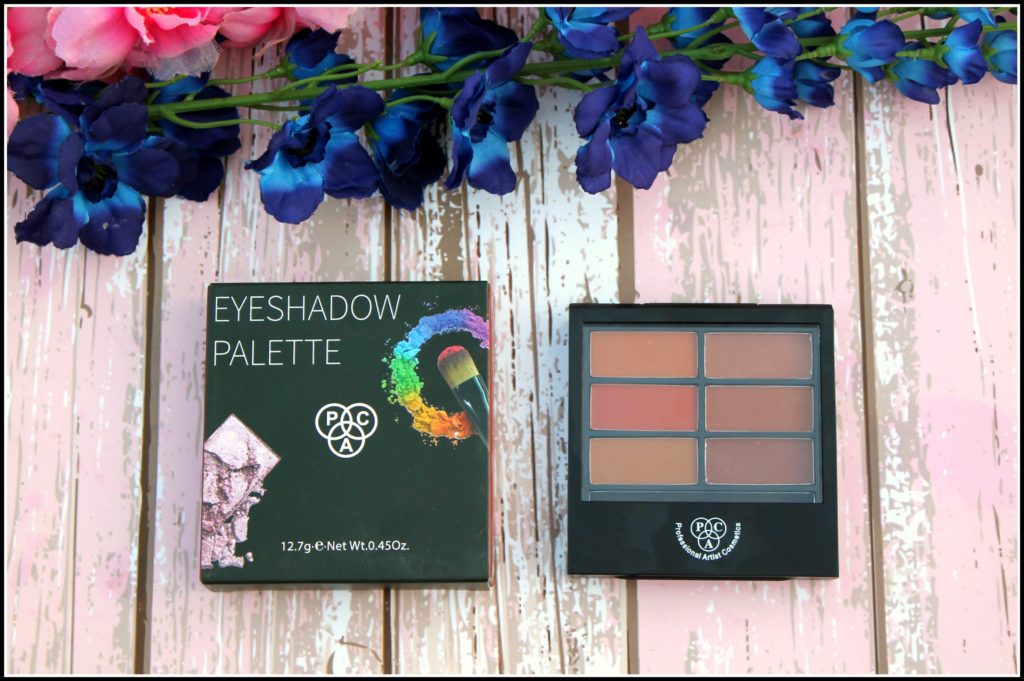 My Experience with the PAC Matte Eyeshadow Palette:
To start with I must appreciate the fact that Pac has really launched some awesome makeup stuff recently. I have tried a few Pac makeup brushes and they are just awesome, they are very affordable and their quality is just top notch. I can compare their quality to MAC makeup brushes and that too at a fraction of the cost as compared to MAC. It is really heart warming to see Indian brands launching such good quality makeup and makeup tools.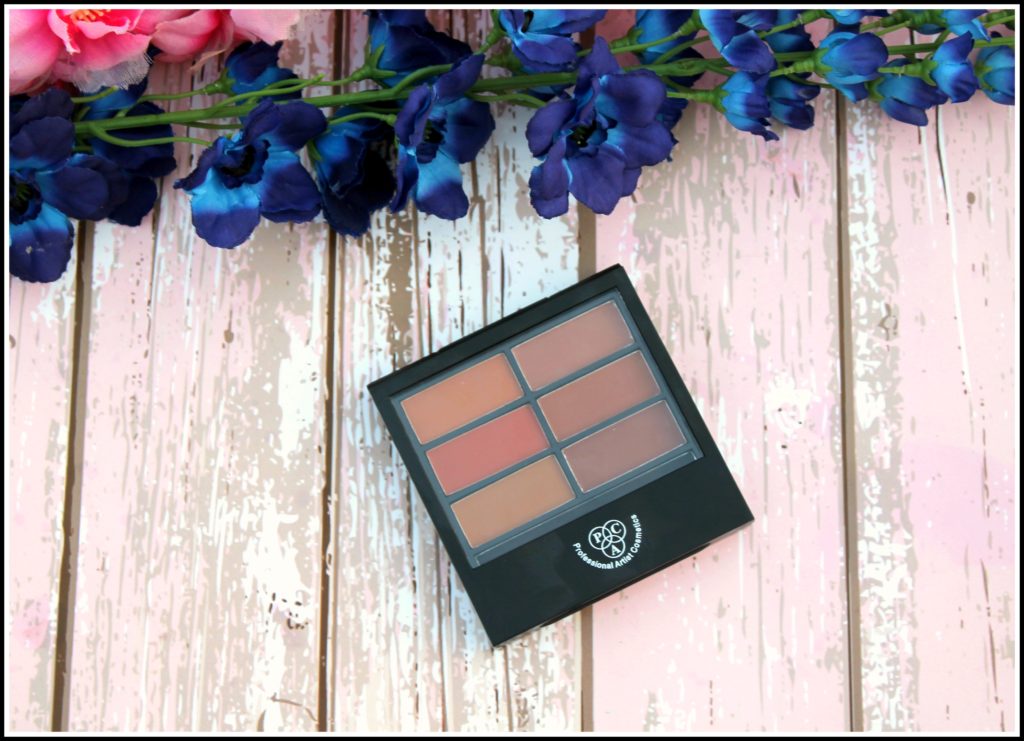 The PAC Matte Eyeshadow Palette is a matte palette with 7 highly  pigmented eyeshadows. I have to go to a wedding next week and I wanted a warm toned eyeshadow palette with some great blending and crease shades to create some smoky blown out makeup looks and as I has been eyeing this one for months I finally gave up into the temptation and bought this one.
I must say the moment I received this palette and swatched the shadow, it was love at first swipe. Oh my God…This palette is every makeup lovers dream. It is every girl's dream who loves neutral and warm eyeshadow. This palette has some highly pigmented warm neutral eyeshadows that are great for everyday makeup look as well as for some intense smoky eye.
To start with, all the shadows are highly pigmented except one. I just dip  my brush once in the pan and it picks up the right amount of powder. The pigmentation is to die for, I mean I have Dior eyeshadow palettes and Mac eyeshadow pans but the pigmentation is equally good if not better than those high end and expensive eyeshadows. You don't need to dip your brush again and again in the pan to pick up the colour, just one swipe and you are done.
The texture of the eyeshadows is buttery smooth, they are so soft and finely milled and they blend like a dream. You don't need to spend your time in blending the eyeshadows, you just apply the eyeshadow, swiggle your brush one or two times and you are done. When I say they blend like a dream, I mean it.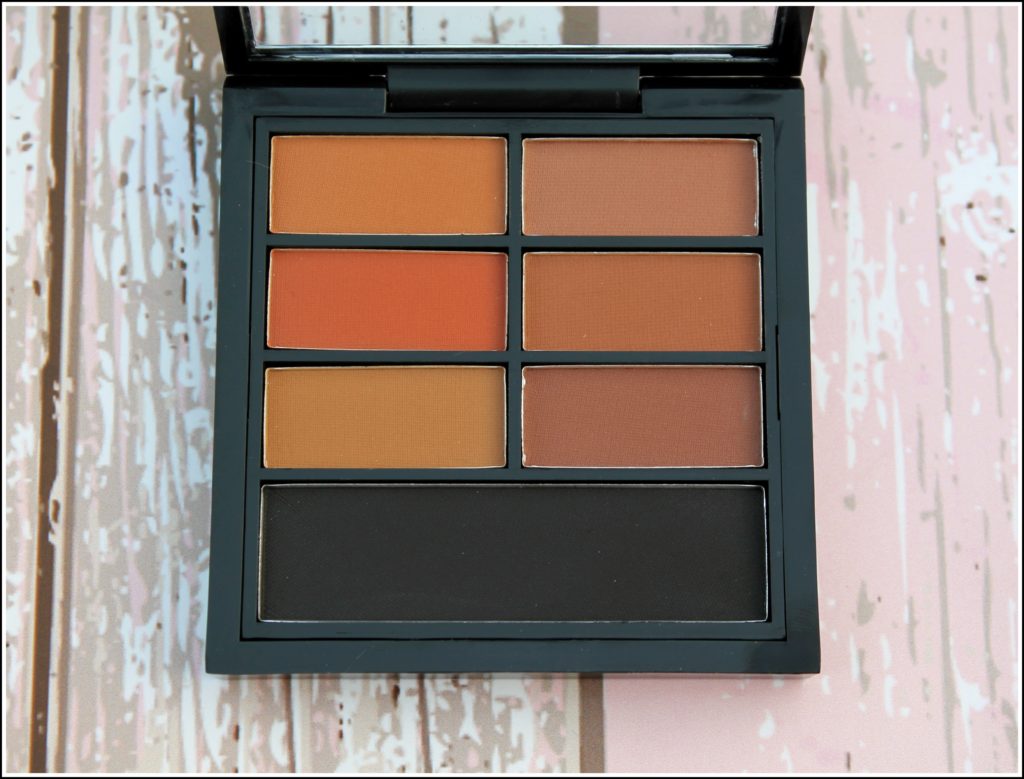 There is a little, very litle kick back in 2 shadows but that isn't something very bothering for me. The longevity of the shadows is also great. They stay on my eyelids for a good 5-6 hours without a primer beneath and if I apply an eyeshaodow primer they stay on my lids for the entire day around 7-8 hours without fading off.
This palette has the perfect crease shade and the perfect blending shades too. If you have just this palette, I can say you are pretty much sorted. You don't need 10 different palettes, you just need this one and you are good to go. You can create so many different looks with this single palette. You can create everyday simple neutral make up looks and you can also create that bold and smoky looks with this single palette.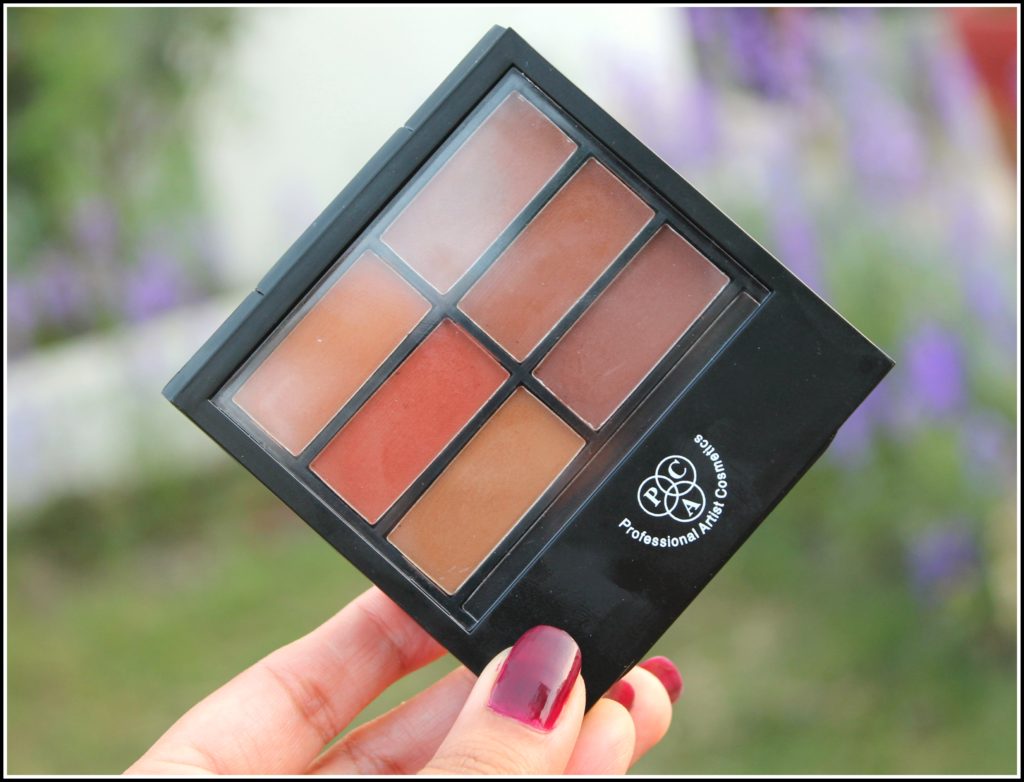 Swatches of the PAC Matte Eyeshadow Palette:
The first eyeshadow is a beautiful soft brown shade which is so stunning and it looks so beautiful on your crease.
The second shade is a taupe brown cool toned brown, which is great for blending the eyeshadows. This is least pigmented shadow in the palette. It doesn't show up on the lids and I had to literally rub my finger in the pan 6-7 times for the swatch.
The third shade is my favorite from them all. I wanted this shade for my crease for so long and I finally got this one in this PAC palette. This is a  beautiful warm toned orangey brown shade which looks gorgeous on the crease. This is a perfect crease shade. Love…love…love this one to bits.
The fourth shade is a beautiful warm brown shade which works as a great blending shade.
The fifth shade is a mustard brown shade which looks beautiful in the crease and also works as a very subtle lid color.
The sixth shade is a dark brown shade which is perfect to blow the outer corner of the lid. Just love this one to smoke out any eye makeup look.
The seventh and the last shade is a jet black matte eyeshadow . I use it to set my eyeliner and kajal on my waterline and it sets them in place all day long. Utterly pigmented and so velvety in texture.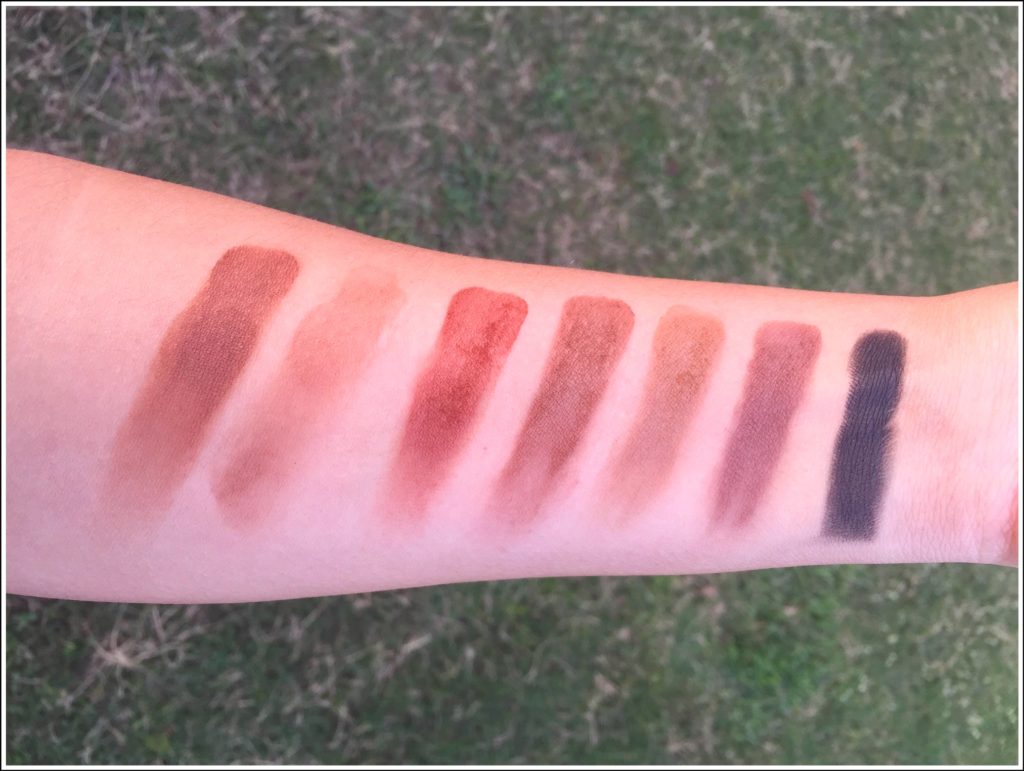 Pros of the PAC Matte Eyeshadow Palette:
Amazingly pigmented eyeshadows.
The most gorgeous warm toned eyeshadows.
Supremely pigmented.
Very smooth and buttery in texture.
Blend like a dream
Travel-friendly packaging.
Stays on my lids for the entire day.
You just need one palette to create numerous different eye makeup looks.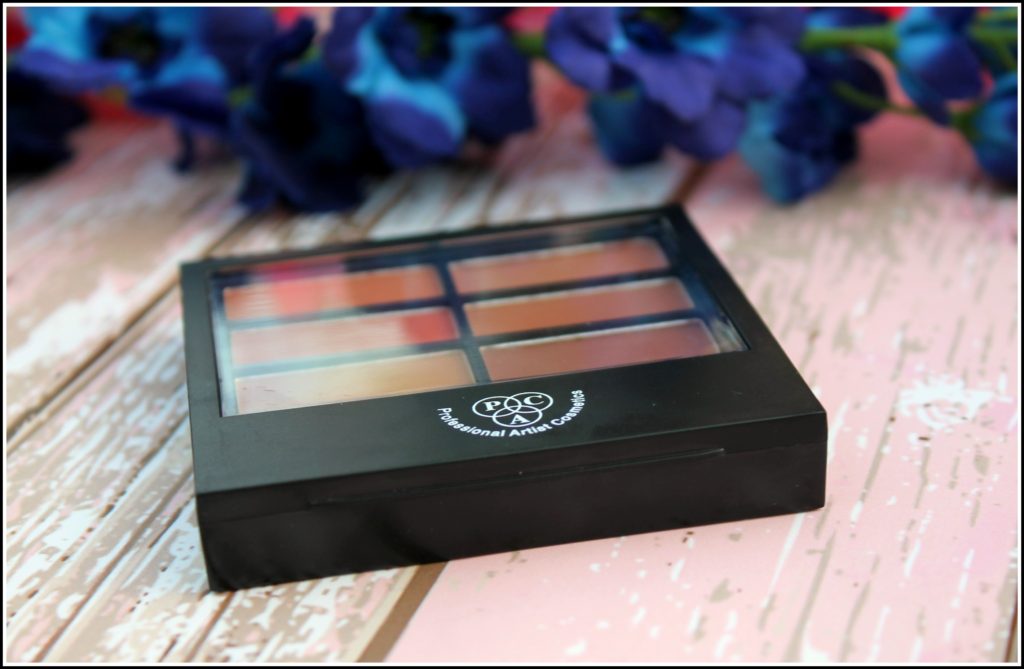 Cons of the PAC Matte Eyeshadow Palette:
Does not have a built in mirror.
Rating of the PAC Matte Eyeshadow Palette:
I would rate this palette a 4.5/5, -0.5 for the second eyeshadow that is not pigmented at all.
Will I recommend the PAC Matte Eyeshadow Palette?
I would surely recommend this palette to every makeup lover. Definitely a must have.