How To Relieve Foot Pain From Standing All Day: Research-Backed And Easy Ways
Hello Everyone,
Standing all day is often an awful experience, especially if your job requires you to be always on your feet. Don't be tempted to ignore your foot pain because it will only get worse or it may even lead to more serious conditions such as bunions, calluses, and toenail fungus. The sooner you deal with your foot pain, the better and faster the healing process will be.
You might have been endlessly searching for remedies or spending much money to resolve your aching feet, but actually treatment for foot pain doesn't have to be complicated or expensive. You don't have to be an expert to do them either. Instead of being delving into google to find out how to relieve foot pain from standing all day, we'll provide the answers here, you just need to follow these researched-backed and easy steps.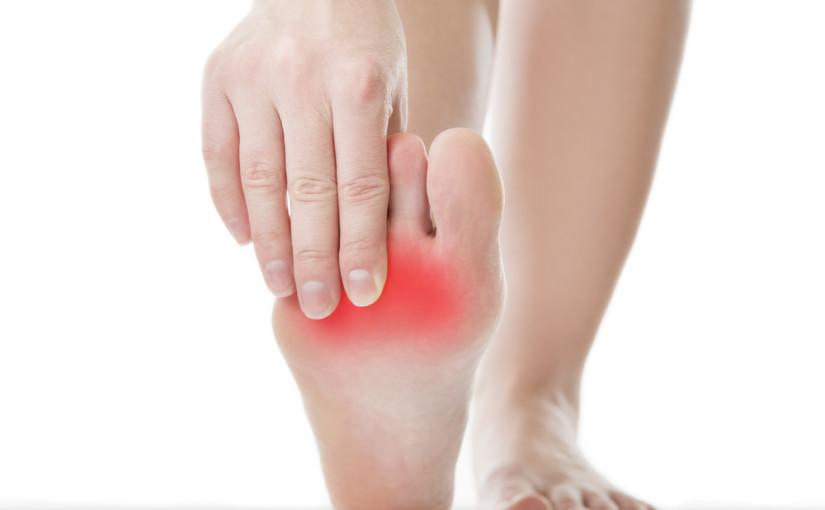 Via https://pixabay.com/en/way-people-employees-employee-1694101/
What you need
#1. Ice pack
You can use the traditional way of placing ice cubes inside an ice bag. An iced water bottle or a bag of frozen peas will work well too.
Cold-compress is an easy, cheap, and proven way to alleviate pain and inflammation.
#2. Cold therapy socks
Traditional means of cold compress work well but they can be inconvenient. If you want a more convenient method, use cold therapy socks. It perfectly molds to your feet so every part of your feet gets even amount of coldness.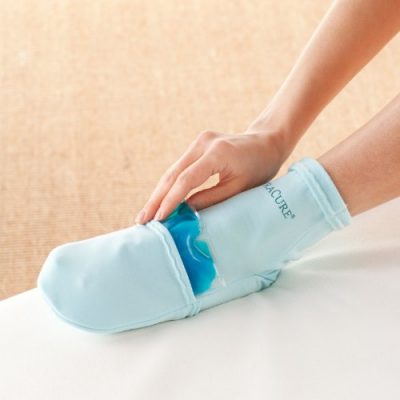 #3. Essential oil
Essential oils have been found to reduce swelling and to relieve muscle pain. The benefits will be greater  if essential oils are combined with a foot massage.
#4. Compression Socks
These are very helpful when you're on your feet all day and you're not allowed to sit-down for long hours. They aid in getting adequate blood flow to your lower limbs.
#5. Insoles
Insoles provide additional cushioning, reduces friction, and keeps your feet a healthy position.
What to do
Via https://pixabay.com/en/woman-foot-relaxation-treatment-3061123/
#1. Elevate your feet
Standing all day will impede adequate circulation to your lower extremities. To solve this, you have to place your feet higher to aid with the blood flow.
When sitting down, raise both legs on a table. You can also lie down while placing your feet on top of two pillows.
#2. Apply a cold compress
Apply the cold compress material on your sore feet for 10-15 minutes. If using cold therapy socks instead, let them stay for 20 minutes.
For your safety, do not attempt to walk around with a cold compress on, just relax and allow your feet to recover. You may elevate your legs while doing the cold compress to double the benefits.
#3. Get a foot massage
Massage improves circulation which hastens the feet to heal. A foot massage doesn't only help with pain, it relieves stress as well. Use essential oils to get maximum benefits from the therapy.
You can ask your partner to give you the most-needed massage or go to a massage partner. But if you don't have a partner, or she/he doesn't want to, you can buy an electronic foot massager. This way, you can massage your foot anytime you want to.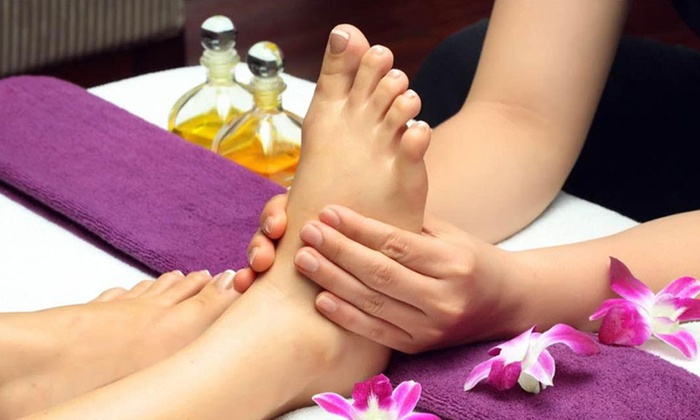 #4. Exercise your feet
After standing up all day, exercising might be the last thing you want to do a. But moving your feet will help in your pain management.
One diy exercise you can do is calf-raises. Stand with your heels dangling on the edge of the step, tiptoe with both feet, and release downward. Do this for 10 reps, three cycles.
#5. Do preventive measures
Your best weapon against foot pain is to prevent it from happening. Here are some tips:
If you can, sit down and elevate your feet even for one minute every hour. This will allow circulation towards your lower limbs.
Wear the right kind of shoes
Wear compression socks support your legs and feet. They also help to aid in good blood circulation.
Add insoles for additional comfort and protection. High-quality insoles aid in circulation and relieve pain and swelling.
Wrap Up
After a hard working day, your feet deserve a reward of great attention. The health as well as the condition of them is crucial for your daily activities.
The steps mentioned above are simple and easy, they are nothing comparable to the advantages of working with healthy feet. If you are already suffering from sore feet, follow the guideline above to hasten your recovery.
Daily foot care routine do not take much time. Spend few minutes everyday taking care of your feet and you'll be surprised at the results. Always remember that prevention is better than cure.
Did you enjoy this tutorial? Let me know in the comment section!