5 Different Types of Women Shoes that Are Taking over the Trend this Year
Hello Everyone,
In this modern world, we are full of new trends.  Women love to wear sandals, heels, slip-ons, casual slippers, moccasin and loafers. The taste for the shoes is changing according to age. A teacher who spends all the time in the school, a doctor with a busy schedule, corporate employees, a housewife with their kids all have different tastes for the shoes. So today, I am talking about the 5 different types of ladies shoes that are taking over the trend this year. It's time to talk about Mochi women's ladies shoes that is trendy this year.
Classy Pumps
These pumps are a must-have in your ladies shoe collection. There are many varieties in the pumps. They have formal pumps, casual pumps, party pumps. Pumps are easy to wear in offices, casual parties and for shopping. For wedding or festival wear, they have shimmery pumps and antique gold wedding pumps. Apart from this, you can try these waterproof spray for shoes to protect them against any kind harsh conditions.
Chic Loafers
Loafers are going with the daily wear. It will give a compliment to your outfit.   While working, we all want that we want our look perfect that goes with the latest trend. A massive variety of MOCHI new ladies shoe collections can instantly glam up your office #ootd.  It goes with your casual meetings and small family functions. Also, check their new neon loafers. Don't miss this.

Slip- Ons
Slip-ons are always on a trend. They never go out of fashion, other best thing about slip-ons is that it goes with every outfit. No matters it is ethnic or formal. To give your outfit, a classy look wore Mochi Slip-ons that is trendy this year. A different variety is coming in this style, colors are also really chic.  There are new braided style slip-ons that are coming in a new trend. The heels may be varying according to your comfort zone.  It looks pretty with white jeans & a white and black classy top and paired with braided slip-ons.
Formal Ballerinas
Ballerinas are a very amazing style that you can wear on your feet.  If your job is very hectic or you can say that a running job, ballerinas is very comfortable footwear you can wear in your work area. Mostly it comes in leather or suede. You will fall in love with their collection. They have vibrant colours with different sizes available on their website. I think you should not think two times before buying these beautiful, comfortable ballerinas.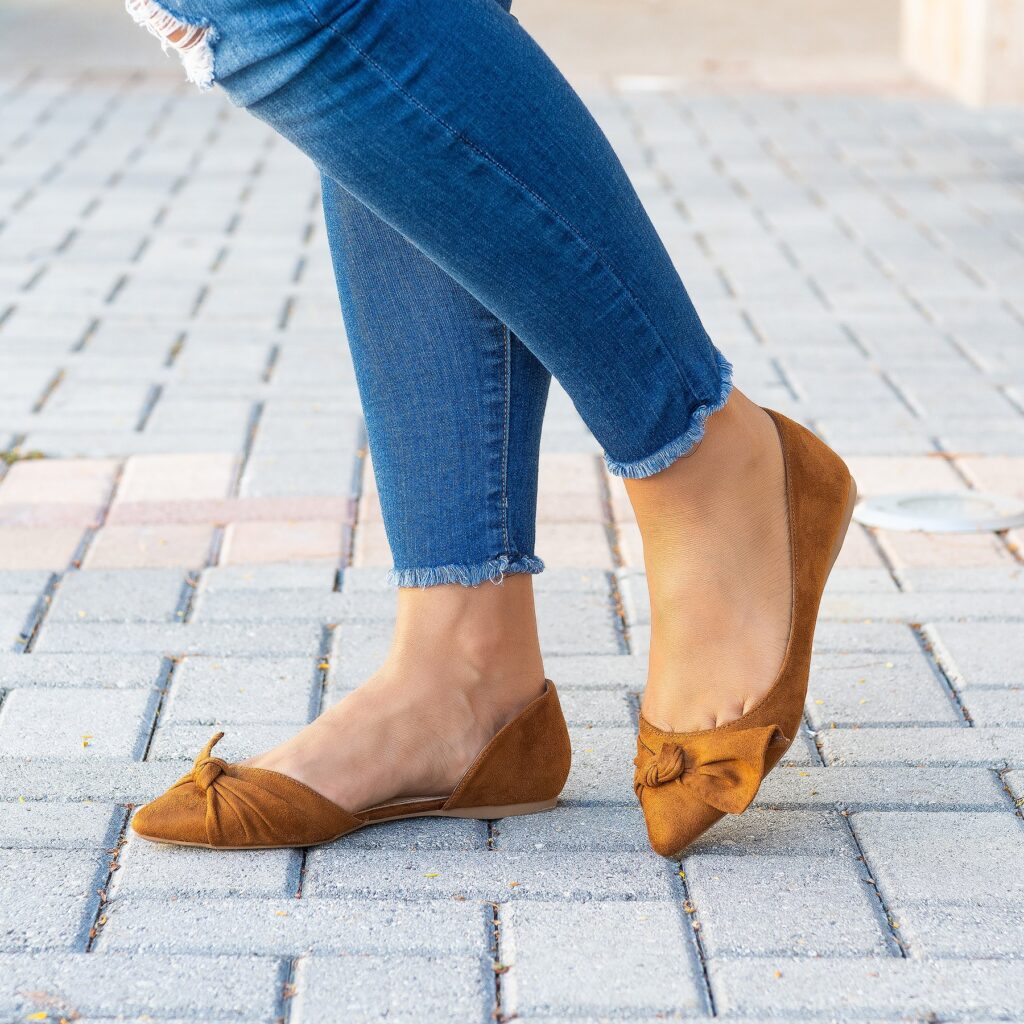 Classy Boots
Everyone has a different taste and style to wear footwear. Boots are perfect for those people who want comfort and a chic look. Ladies can wear boots with every western outfit. Mochi has a wide variety of boots with different colours and ranges. You can wear ankle boots with bootcut jeans or joggers. They also long shoes which you can wear with a western outfit or shorts. I love Mochi black Party Boots.
Bossy-Vibe Mules
The new different style that comes in the ladies shoes is MULES. It has been on trend for the last two years. Mules are flexible that goes with any style, whether it is formal wear or western wear or traditional wear. However, I think you must have one bossy mule in your wardrobe to give a vibe like a boss. You can also try sheepskin slippers NZ for a more comfortable and chic look.