Newspaper Nail Art
Hello everyone,
These days I am loving trying out different nail arts. Some of them turned out to be pretty good while others turn out to be just OK. I had seen a lot of newspaper nail arts so I decided to try it once. I know sometimes nail arts look so easy but once you sit down to try them they are not that easy as we thought them to be. This newspaper nail art did not come out as I had seen it on Pinterest but I still wanted to share it with you guys. I know it is not perfect but I will be able to perfect it in a couple of more attempts. So let's start…
Products Required:
A clear base coat nail paint.
A white or a light coloured cream nail paint.
Rubbing Alcohol.
A few English newspaper small cuttings.
Nail Polish Remover to clean the edges.
Q-Tips to clean the edges.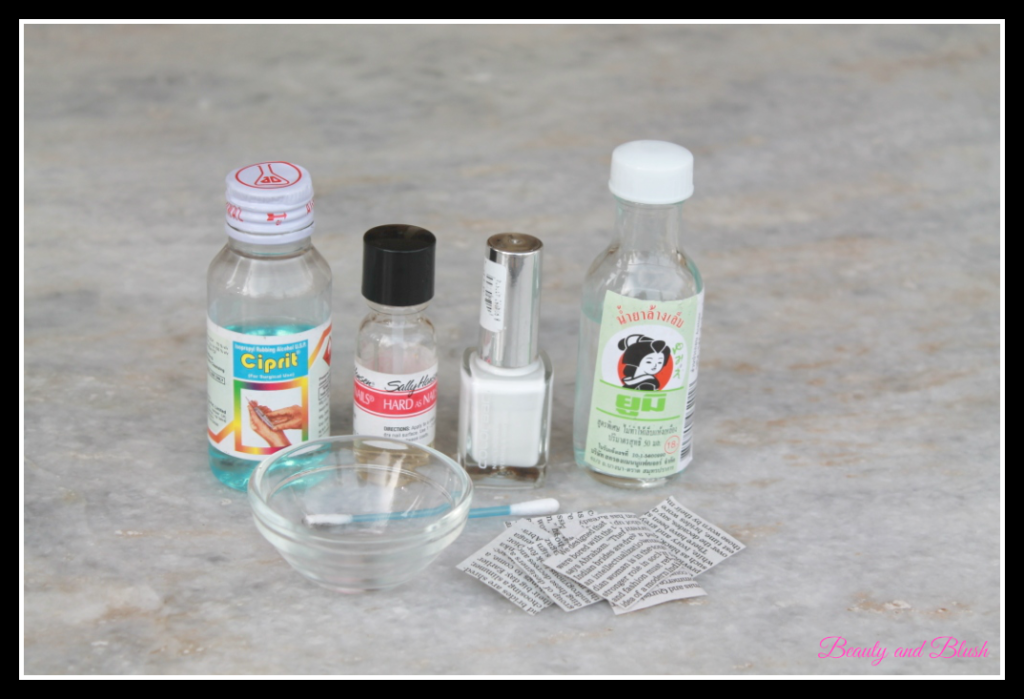 Procedure of the Newspaper Nail Art:
1.Apply a clear base coat on your nails.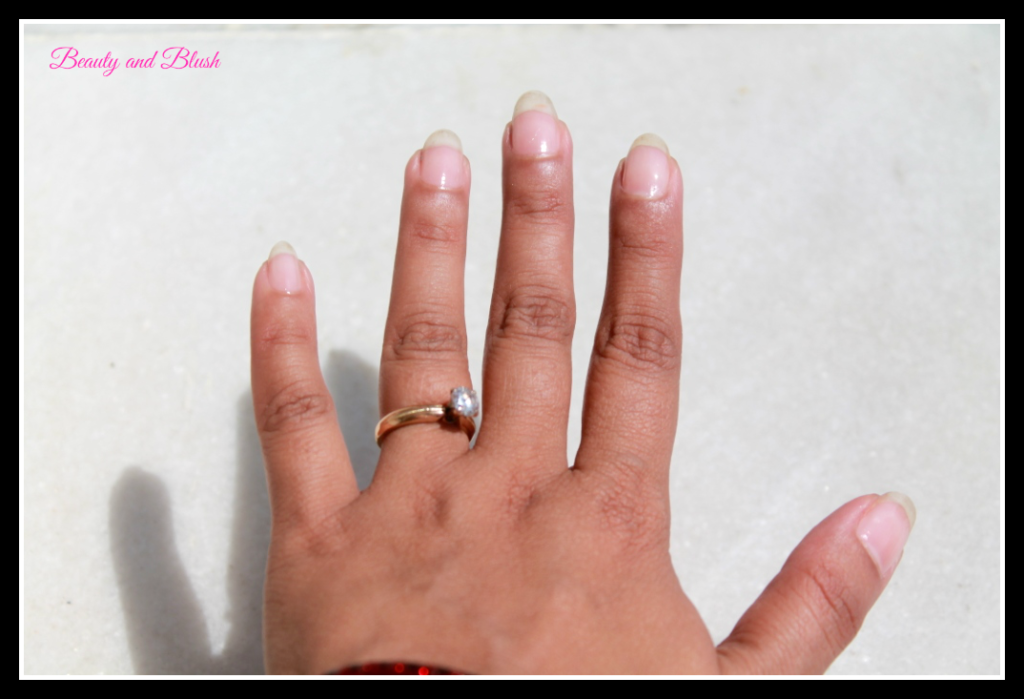 2.Apply a white nail paint on all your nails. Let it dry for 10 minutes.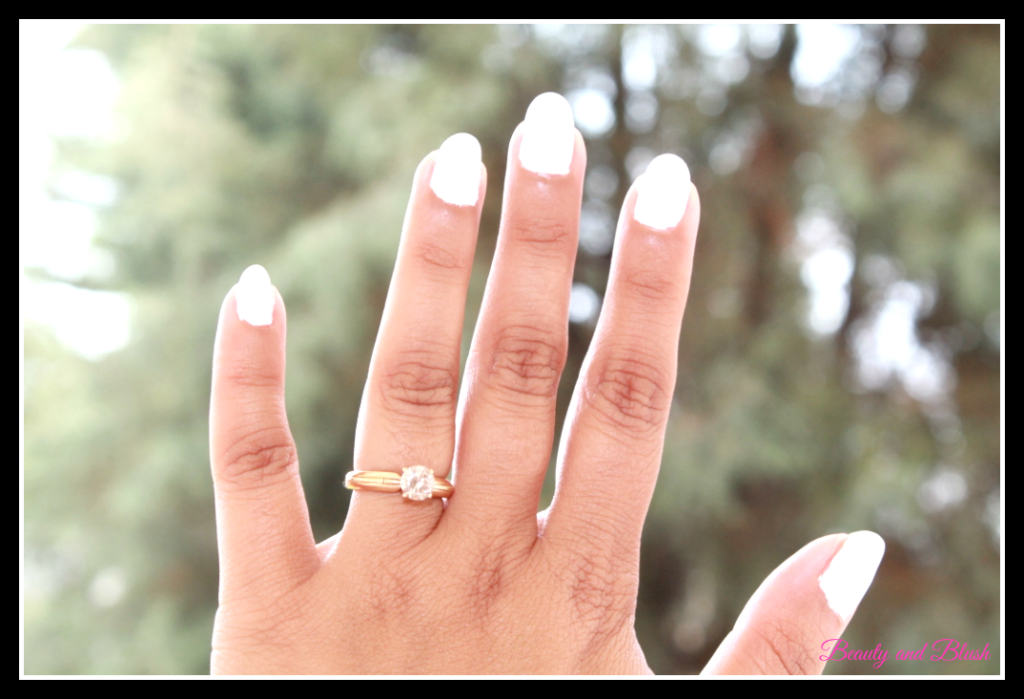 3.Clear the edges of your nails with Q-Tip dipped in nail polish remover.
4.Take out 2 tsp of rubbing alcohol in a small bowl.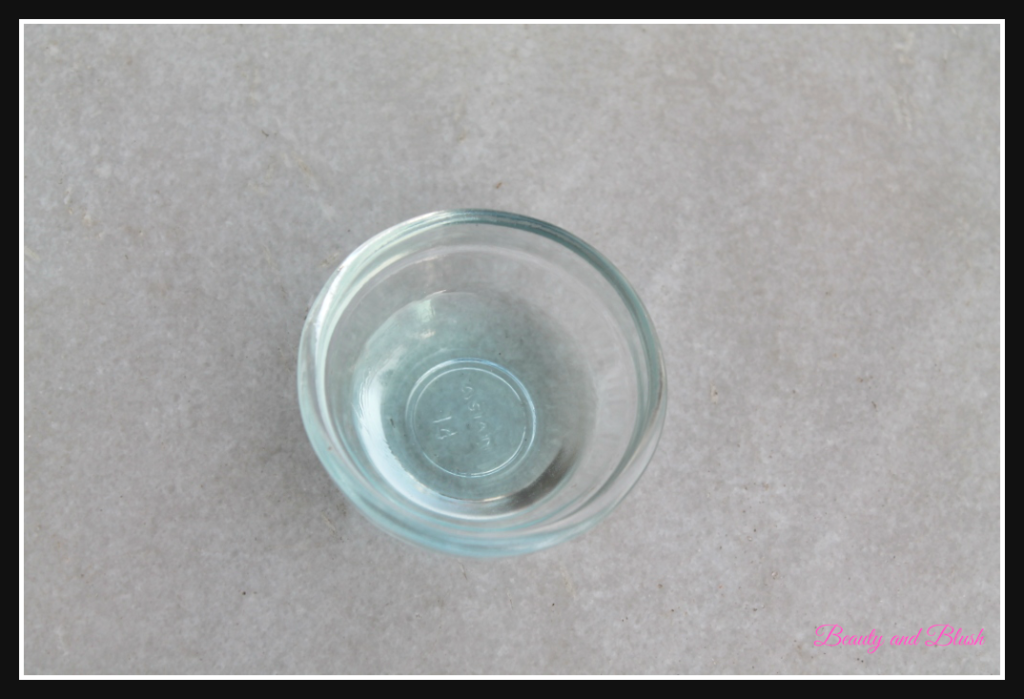 5.Dip your nail in that rubbing alcohol for 8-10 seconds.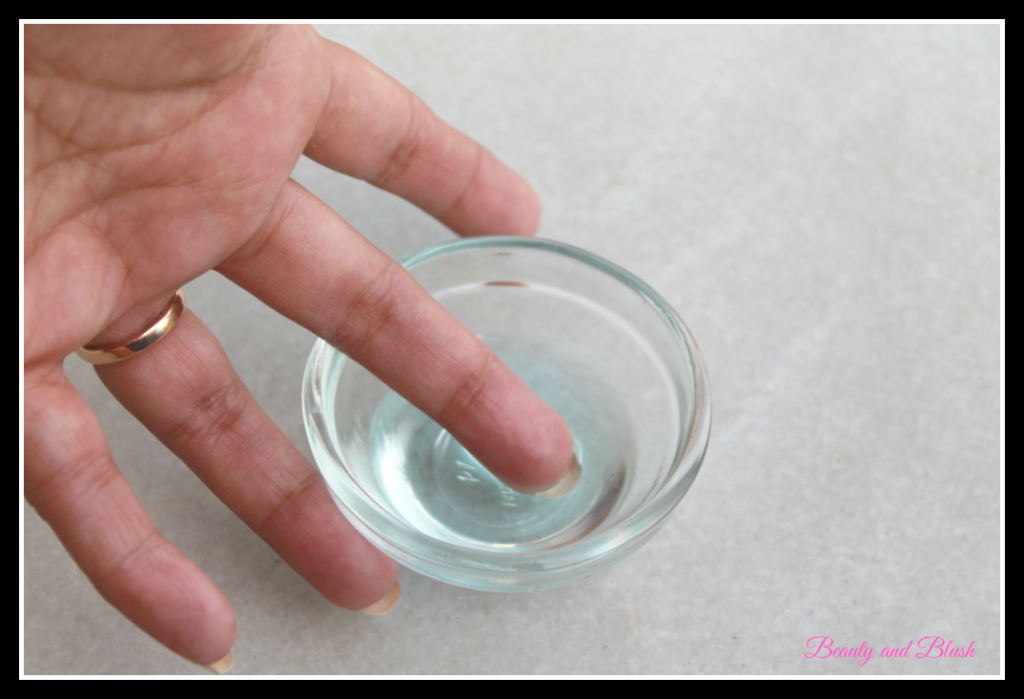 6.Take out the finger from the rubbing alcohol, take a newspaper cutting and press it on the nail properly.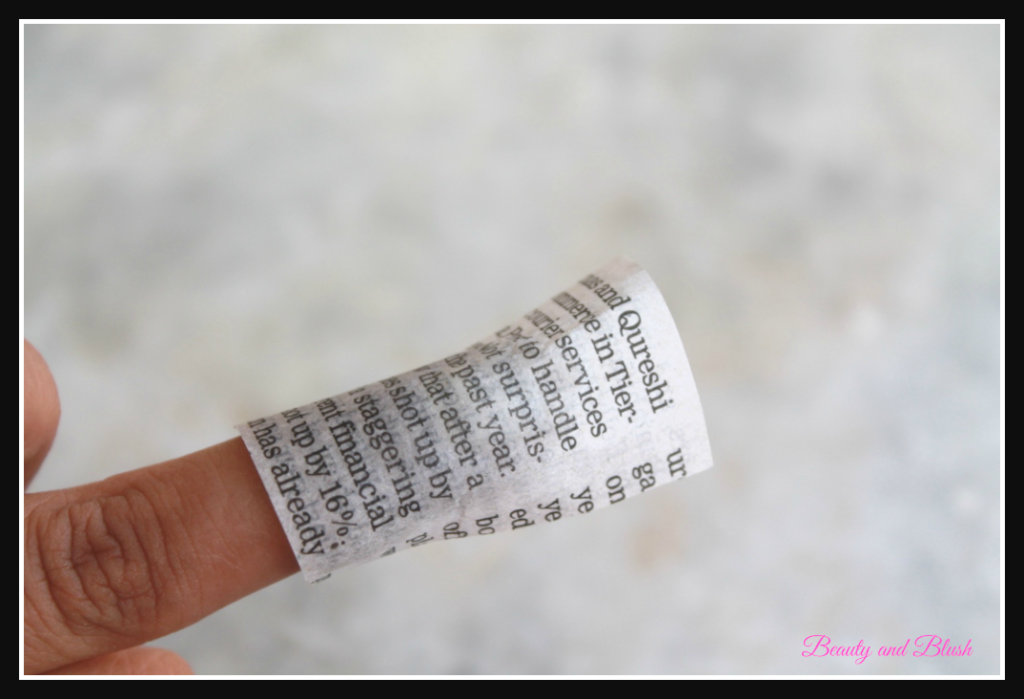 7.Leave it for 30-40 seconds and now remover the cutting.Voila…you have the newspaper printed on your nail.
8.Repeat on all nails  and finish off by applying a top clear coat.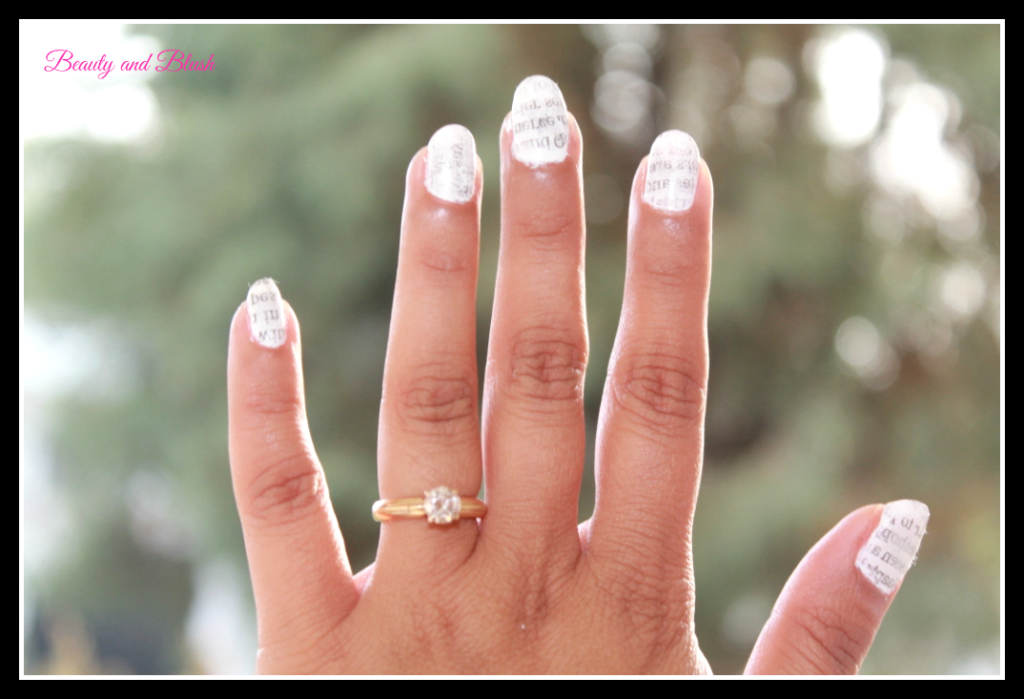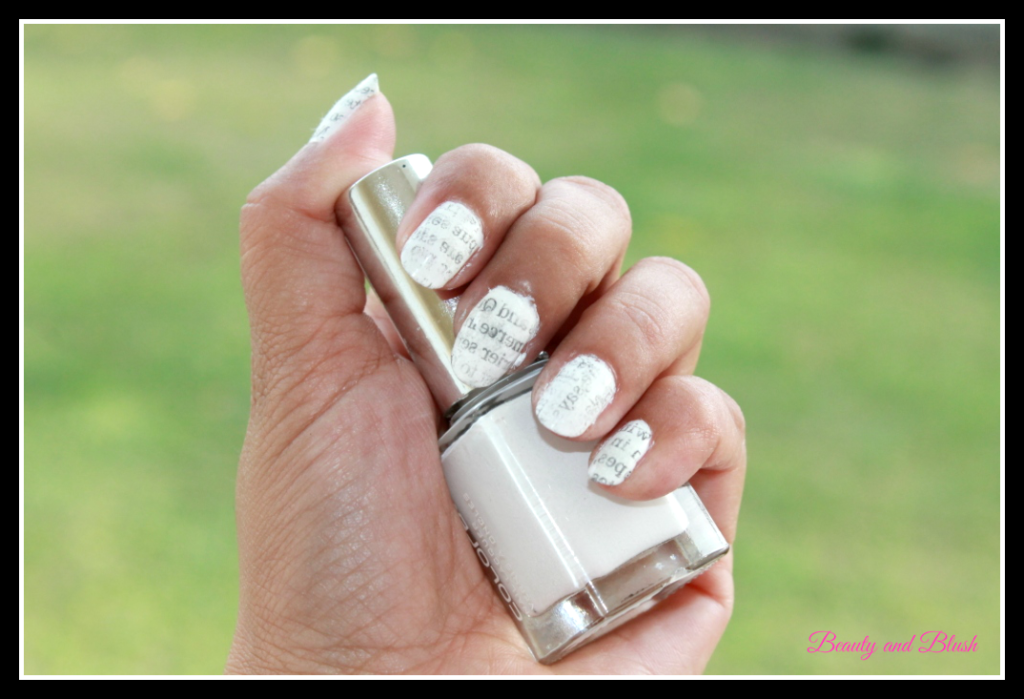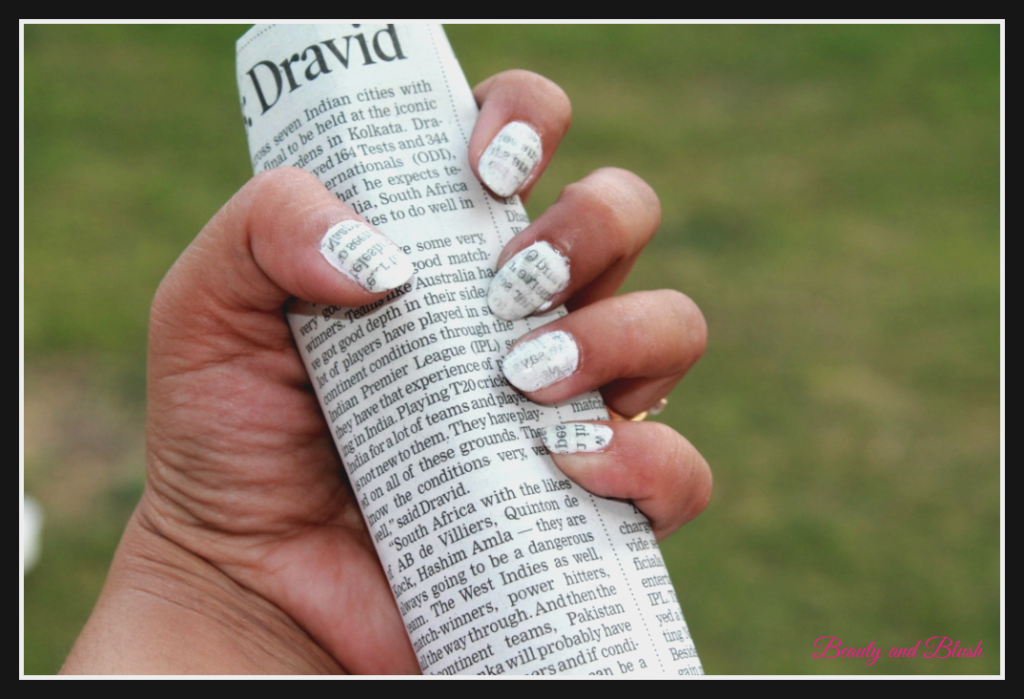 I know my newspaper nail art is not looking very nice and clean but I shared it with you so that all of you can try it and share it with me. I will be trying it again and I am sure I will be able to perfect it the next time. Do try it out and let me know how well did your newspaper nail art turn out.