How to Stop Hair Fall Instantly with this Hair Rinse: DIY
Hello all my lovely friends out there,
Today I want to share with you a easy peasy DIY hair rinse that is going to stop your hair fall instantly. I always go back to this hair rinse when I am experiencing hair fall and it solves the issue in just 2-3 washes. This is a old recipe which my mom introduced me to, I have been using this ever since my childhood and it has always come to my rescue, it has never failed me. It is an old Ayurvedic Diy which consists of  a hair rinse made with Amla(gooseberry), Reetha(soap nuts) and Shikakai(acacia concinna).
So lets start with the post on How to Stop Hair Fall Instantly with this Hair Rinse: DIY.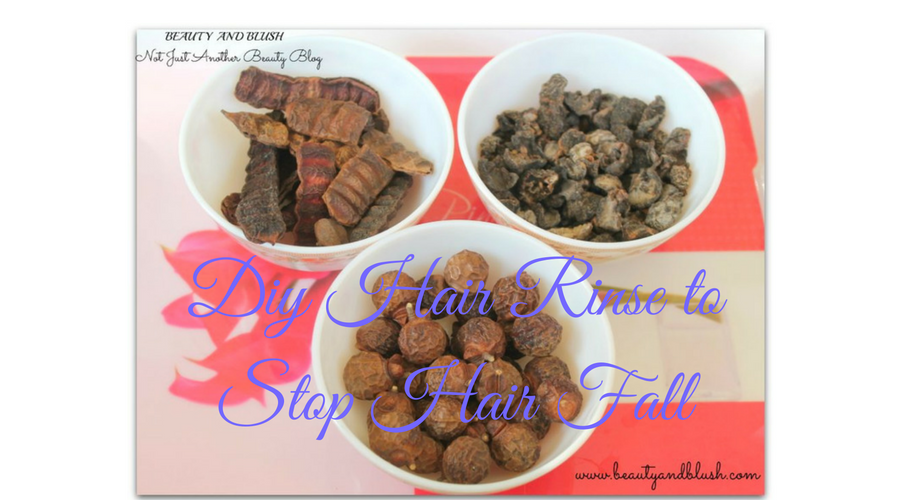 This recipe has always worked for me, hope it works for you too. It is really simple to prepare and it does wonders to your hair, not only does it stop hair fall it also makes your hair very healthy and shiny. So without further ado, lets jump into this Diy.
You can also read: How to Grow Hair Really Fast-DIY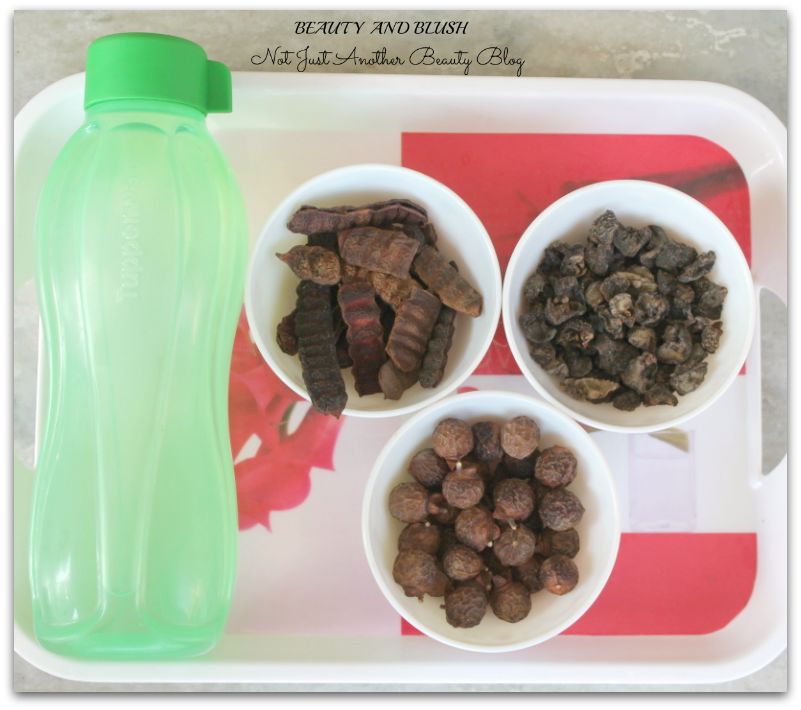 Products Required:
1 hand full of Amla.
1 hand full of Shikakai.
1 hand full of Reetha.
One and a half litre of water.
Instructions:
Take the amla, reetha and shikakai and mix them in a steel vessel.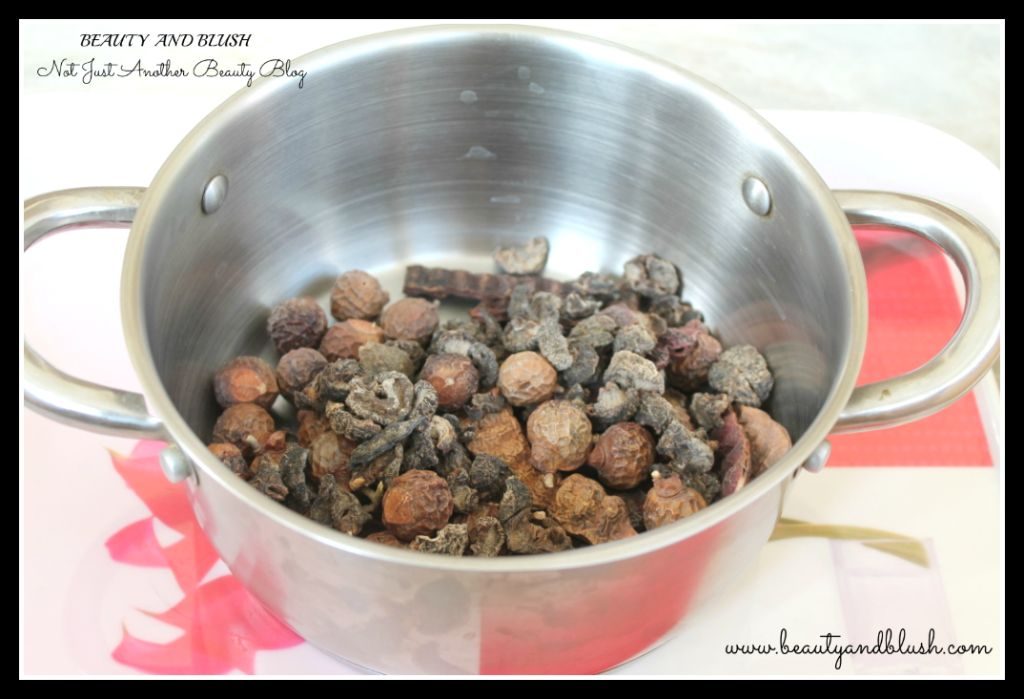 Now add the water to it and let the amla, reetha and shikakai soak in that water overnight.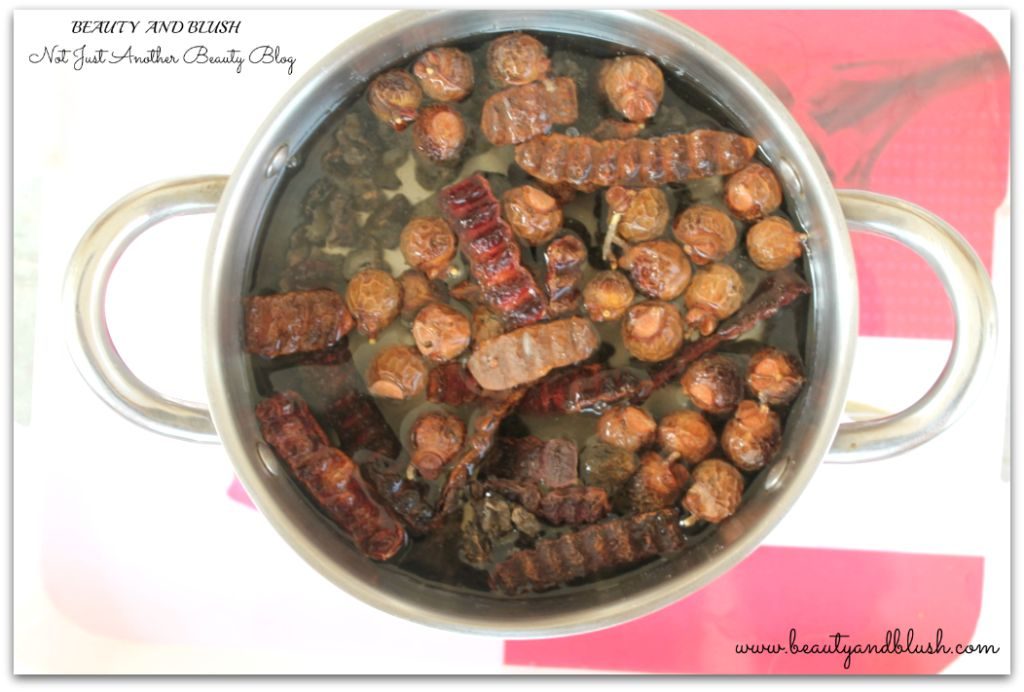 In the morning boil this mixture in a pressure cooker for 12-15 minutes on medium flame. After 15 minutes open the lid of the cooker and let it cool down for another 30 minutes.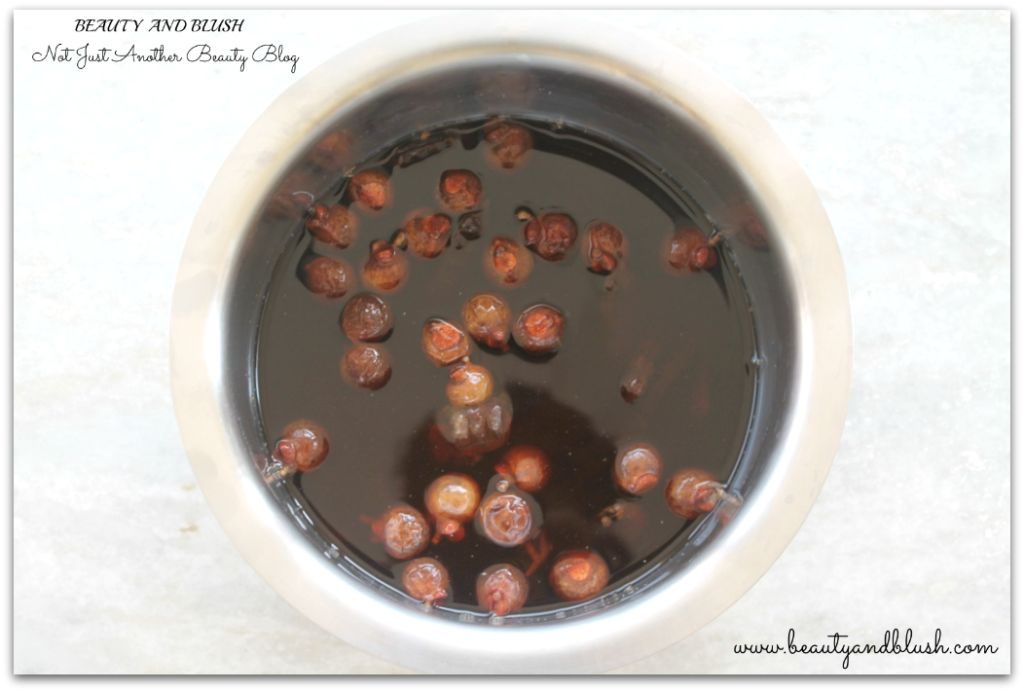 Once it has completely cooled down wear gloves and squeeze the amla, reetha and shikakai properly with your hands, let all the juices and nutrients of the ingredients come out. Do this until the mixture turns frothy and develops a lot of lather, like in the pic.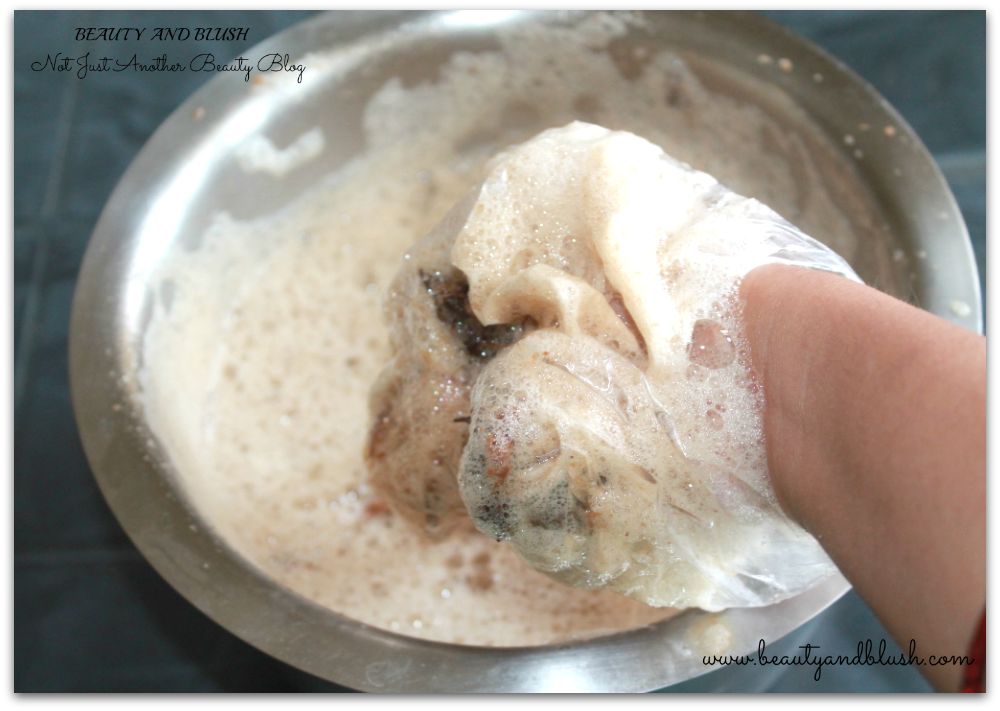 After this, sieve the mixture and collect the liquid part in a bowl and discard the rest.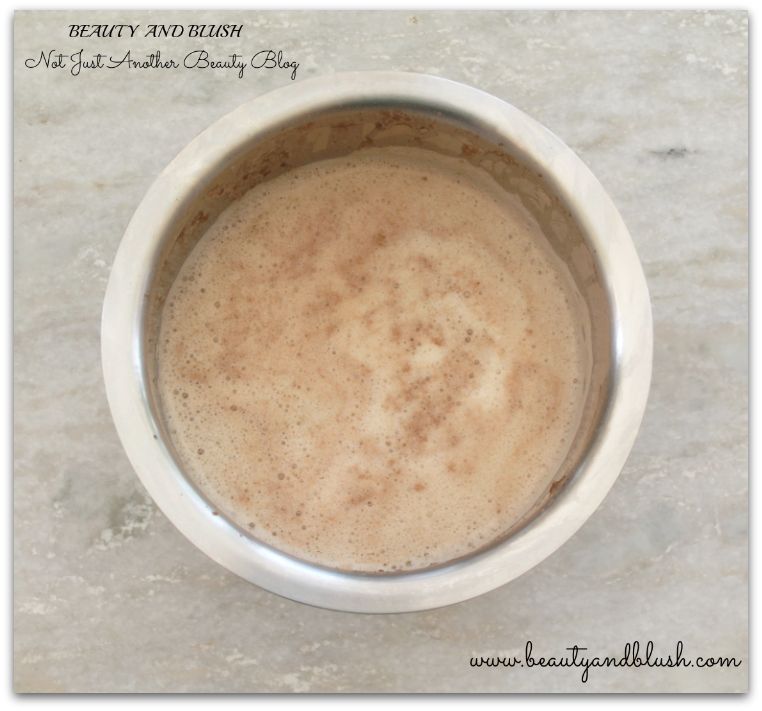 This hair rinse will last you for 2 washes, I usually prepare this in a larger batch because it is easy for me that ways. Divide it into 2 parts, use 1 part to wash your hair and store the other part in a refrigerator for 2-3 days for later use.
Wet your hair with normal water and pour this magical hair rinse on your scalp slowly, add a little quantity and massage it into the roots, add some more and repeat the massage. After massaging it leave it into your hair rinse for 15 minutes and then rinse off plain water. Do not use shampoo when you use this hair rinse. If you still feel that your hair is not clean rinse your hair again with this mixture, this time you will see that when you massage your hair your hair gets some lather(that lather is because of the reetha-soap nuts) and it makes your hair squeaky clean.
Finish off with a cold water rinse to lock in the shine and to close the cuticles.
Also Read: Hair Growth Oil for Long Shiny Hair: DIY
I prefer to make this hair rinse from the actual products in dried form but that can be really a task for someone who doesn't have that much of time so for those people you can use all the 3 ingredients in powder form too. You just have to boil 2 tbsp of amla powder, 1 tbsp of reetha powder and 1 Tbsp of  shikakai powder in 1.5 litres of water for 15 minutes on low flame and just use this in the same procedure.
I prefer not to use the powder because I feel the powder form is a bit less effective, it is just a personal preference but you can use as it suits your convenience. After the first wash your hair will feel a bit dry and coarse but that is going to subside after 2-3 washes. I love this hair rinse as it make my hair super clean without the harsh effects of a shampoo. It stops hair fall completely after 2-3 rinses, makes hair healthy, improves the overall health of the hair and it is 100% natural.
Benefits:
Amla Benefits:
It is also known as wonder berry, it is one of the most nourishing herb for your hair. Amla is a rich source of Vitamin C, there are a lot of nutrients present in amla. It contains a lot of antioxidants like embalicanin A and B, phyllantine, gallic acid, ellagic acid etc. It also contains a high level of minerals, amino acids, as well as strong immunity boosting properties. Amla is an excellent hair tonic for your hair, it acts as a natural conditioner, minimizes hair loss and with continuous use it also reverses grey hair to its original colour. It also makes hair healthy and strong.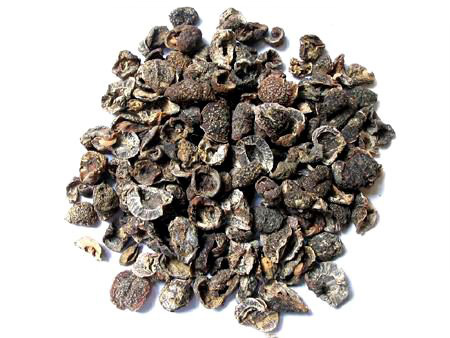 Reetha Benefits:
Reetha or soap nuts are an excellent hair cleanser. Reetha prevents dandruff and flaky scalp. Washing hair with reetha makes hair shinier and softer. It is anti-bacterial and anti-fungal in nature and prevents hair loss too. It also conditions the hair from roots to tips and makes hair thicker and bouncy. Regular use imparts a natural shine to the hair and controls hair fall and dandruff. Reetha is the ingredient that lathers up and makes your hair clean.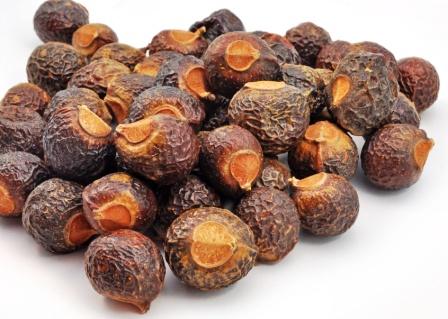 Shikakai Benefits:
Shikakai is another wonder herb for the hair. It makes hair healthy and shiny and promotes the overall health of the hair. Shikakai has been used from ancient times and its benefits are mentioned in Ayurveda. It makes hair thick and bouncy and it promotes hair growth.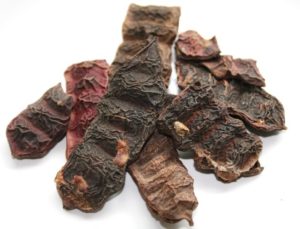 I have been using this hair rinse since childhood and it always works for me. Do try this hair rinse as it is super effective and is so easy to prepare. You can get amla, reetha and shikakai at any store that sells Indian herbs. You can get the powder form online too. We all suffer from hair fall in monsoons so I thought it is the apt time to share this diy for hair fall. Do try it out and let me know how it faired on you.
I have been really trying out a lot of DIY's so please give me any suggestions on any Diy's that you want  me to write about.
Until next time,
Love yourself…