Get Rid of Hair Fall, Baldness and Itchy Scalp With The Help of This Magical Hair Growth Spray
Hair loss, bald patches and itchy scalp are some of the common hair issues that all of us face. For me my hair is really very precious to me and I guess every girl in this world really loves her hair and whenever we face any hair loss issues or bald patches on the scalp it really freaks us out. Lately I've been taking very good care of my hair and that extra care that I'm taking on my hair is showing up means my hair is growing at a very fast pace, they feel more thicker, I have minimal hair fall and they look very healthy.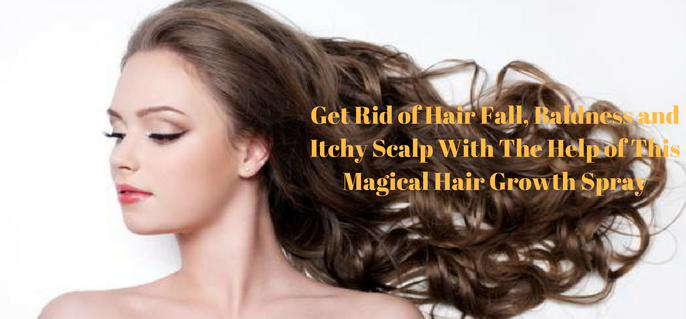 In my quest for trying out new home remedies and inventing new diy's for my hair I have come up with a hair growth spray. I have tried a lot of hair oils and hair masks but this time is the first time that I have used a hair growth spray and believe I am just loving the results. I have been using this hair growth spray for around 3 weeks now and I am amazed how effective this spray is for various hair issues. So today I will share my brand new recipe with you to Get Rid of Hair Fall, Baldness and Itchy Scalp With The Help of This Magical Hair Growth Spray.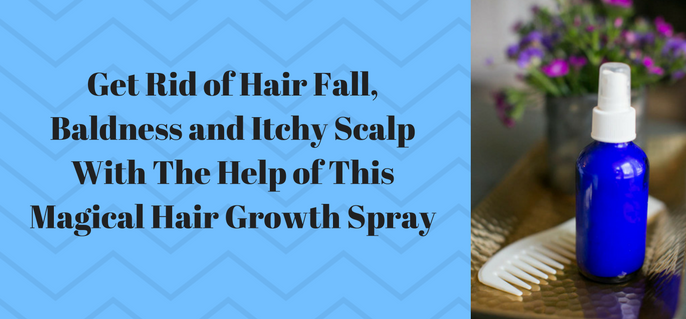 The best part about this hair spray is that you can prepare it and keep it in your refrigerator for one week and can use it around twice to thrice a week. All the ingredients of this hair growth spray are readily available in everyone's house, this hair spray is really cheap to prepare and the results are phenomenal. So without blabbering too much let's get started.
Products Required:
1 Large Onion.
6 Cloves of Garlic.
2 inch piece of Ginger.
2 Fresh Indian Gooseberry or Amla.
½ Lemon with the skin.
Instructions:
Peel and chop the onion into small pieces.
Peel and chopped garlic and Ginger into small pieces also.
Dice the amla into small pieces and remove the seed.
Now add the onion, garlic, ginger, amla and lemon into a grinder.
Add in 1 glass of water and grind everything together.
Grind all the ingredients properly and strain the mixture through a strainer.
Your magical hair growth potion is ready to use. Transfer the liquid into a spray bottle and keep it in the refrigerator for usage.
You can store it in the refrigerator for 1 week.
How to Apply the Hair Growth Spray: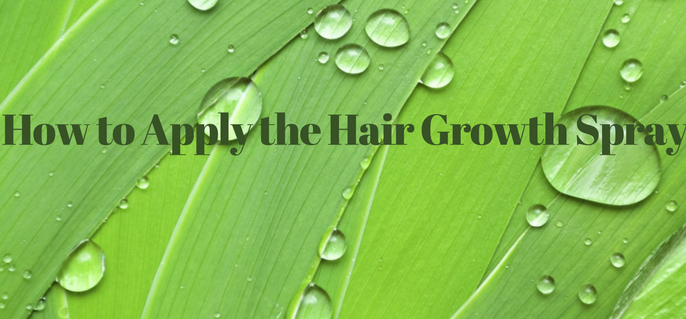 De tangle your hair and divide it in sections.
Now spray the hair growth spray on the roots of your hair because that is the place where all the problem begins from.
Apply the hair growth spray to your entire scalp.
You do not need to apply this to your hair lengths.
Massage the potion into your scalp for 5 minutes.
You can leave it on your scalp for minimum 1 hour to overnight.
I know it feels really stinky but if you are suffering from severe hair fall I would advise you to leave it overnight.
You can add in a few drops of any essential oil to this spray for curbing the smell of onions.
Wash off with any mild, sulphate and paraben free shampoo.
Benefits of Using this Magical Hair Growth Spray: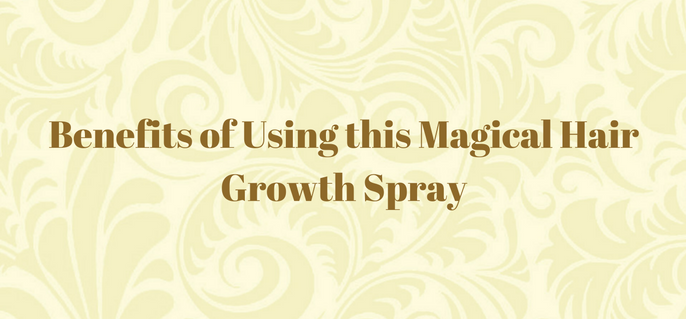 Onion juice is rich in sulphur that accelerates the production of collagen in the tissues that eventually help in the regrowth of the hair. It is one of the most effective home remedy for hair growth. Onion is very rich in sulfur-containing compounds that are responsible for its pungent odour and health-promoting properties. We must remember polyphenols are one of the largest categories of phyto nutrients in food and the highest content of it is found in onions. A wide variety of sulfides are found in onion which aids in hair growth. Methyl sulfonyl methane is a highly absorbable source of sulfur, found abundantly in onions especially in its outer layers. It facilitates the formation of keratin for hair, resulting in hair growth. It also helps a great deal in treating hair conditions of hair loss like Alopecia.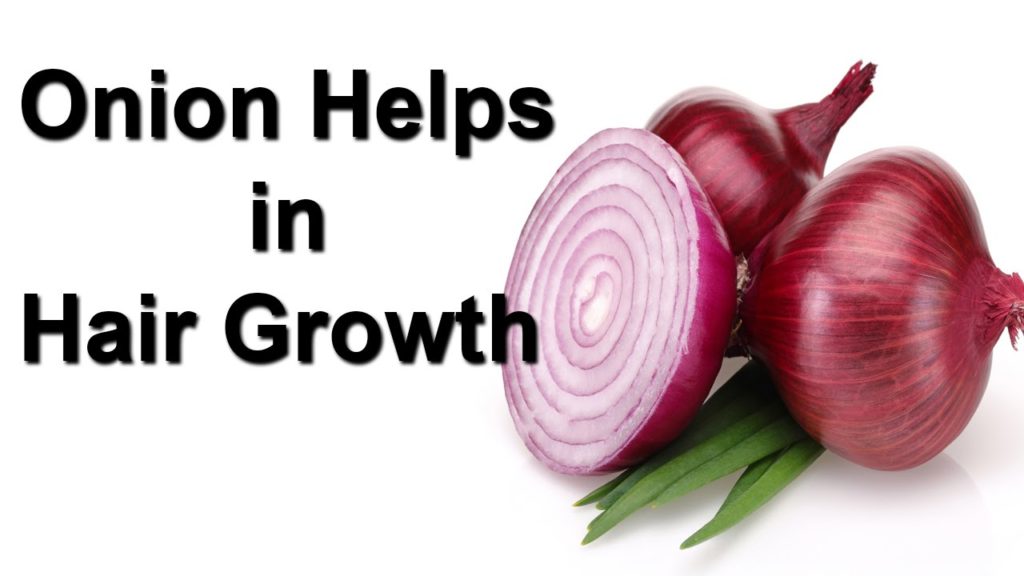 Indian Gooseberry or Amla:
It is also known as wonder berry, it is one of the most nourishing herb for your hair. Amla is a rich source of Vitamin C, there are a lot of nutrients present in amla. It contains a lot of antioxidants like embalicanin A and B, phyllantine, gallic acid, ellagic acid etc. It also contains a high level of minerals, amino acids, as well as strong immunity boosting properties. Amla is an excellent hair tonic for your hair, it acts as a natural conditioner, minimizes hair loss and with continuous use it also reverses grey hair to its original colour. It also makes hair healthy and strong.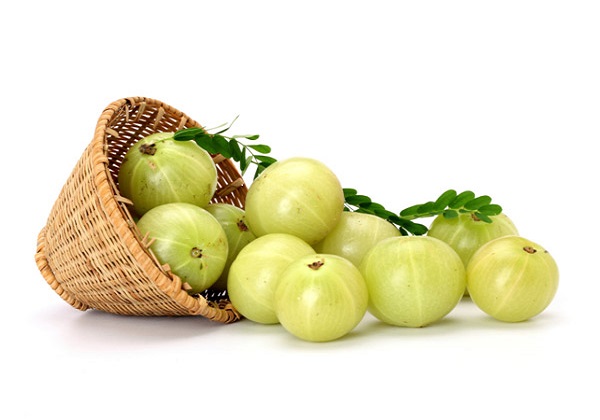 Garlic can remove and destroy harmful toxins from the hair and scalp and stimulates blood circulation to the scalp which is important in the scalp for proper hair growth and prevents hair loss. Garlic helps to keep hair strong, prevent breakage and hair loss while adding significant volume and shine. Garlic contains a sulphur compound, similar to what is found in onions, which is believed to treat hair loss effectively.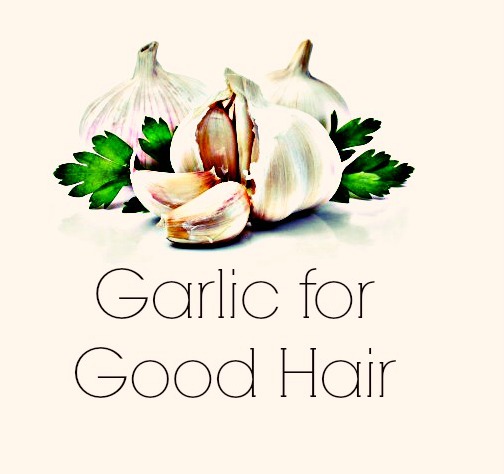 Ginger is more than just a spice to add flavour to your dishes. It is a natural herb with properties that help in treatment of different medicinal problems right from nausea and indigestion to respiratory issues and heart problems. Besides the strong and stimulating properties of ginger it also makes an excellent remedy for hair growth. This common household spice has been used since centuries In different ayurvedic treatments for hair.
Ginger has amazing stimulating and healing qualities. The warming and stimulating effects of ginger work to increase the scalp circulation and encourage healthy hair growth. Ginger also contain antioxidants called gingerol which helps to fight free radicals as they damage hair cells and cause hair thinning, hair loss and bald patches. Ginger is also great conditioner for the hair, rich in minerals and essential oils, it makes hair soft and shiny and much more manageable. Ginger is also useful remedy for treating dandruff and dry and itchy scalp. It also contains natural anti inflammatory and antiseptic properties that help keep scalp healthy and clean. Ginger is loaded with all the essential vitamins and minerals that help in promoting healthy hair growth. Ginger contains few circulatory agent that stimulate blood flow to the scalp, triggers the hair follicles and encourages new hair growth.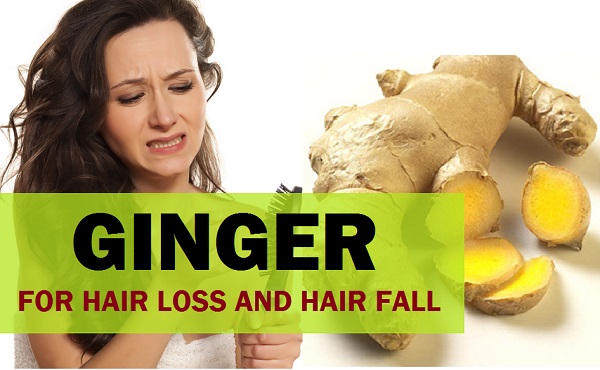 These amazing citrus tangy fruits are filled with several nutrients including Vitamin C, Magnesium, Calcium and Flavonoids making them great for healthy hair. Lemons are the richest source of vitamin C that help in making hair stronger and longer. Fresh lemon juice stimulates hair growth and also strengthens their hair follicles. Limonene a compound found in lemon imparts shine to frizzy and dry hair. The antifungal properties of lemon juice combats dandruff causing fungus and also provides relief from other scalp infections. The slightly acidic property of lemon gently cleanses  away accumulated dust, dead skin and other unwanted deposits from the scalp and hair.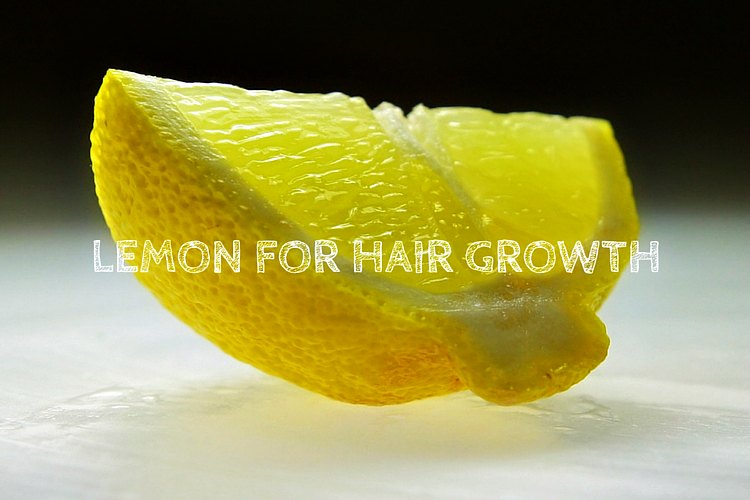 I like this hair spray because it's so easy to use, you can prepare it in one go and use it for a complete week. You do not have to go and prepare it every time you need to use it. Just go to refrigerator, pull out the spray bottle and spray it on your scalp, massage it in and you are done. This spray helps to reduce your hair fall, it also help in reducing bald patches on your scalp and it is a miracle remedy for itchy scalp. If you are suffering from any of the above problem prepare this and start using it every week. You can use it thrice  a week but do not use the hair spray that has been lying in the refrigerator for than a week.
I'm sure you're going to love this hair growth spray as it is very effective and all the ingredients are always available in our kitchens. This hair spray is my go to hair potion these days so take my word and start using it and you will see the results within a week or so. Do try it out and share your experiences with me. If you like it please share it with your family and friends, as always, and keep coming back for more homemade recipes.