Check Out the Best and Highly Recommended Shapewear for Women in 2023
Hello Everyone,
Even though shapewear is not entirely a necessity when it comes to wardrobe, when used regularly, it will provide a lot of benefits and it can make you feel comfortable and boost your confidence as well. Gone are the days that people often think that shapewear is restrictive and uncomfortable undergarment that sculpt the body but also makes you feel irritable and itchy.
Most women does not want to wear shapewear because they have this fear that it may not look good on them or it will just be uncorfortable to wear altogether but because most famous celebrities have been showcasing how shapewear has helped them a lot and even wearing them always in different events, more and more people are eager to wear it because benefits of wearing a girdle aside from women look and feel good.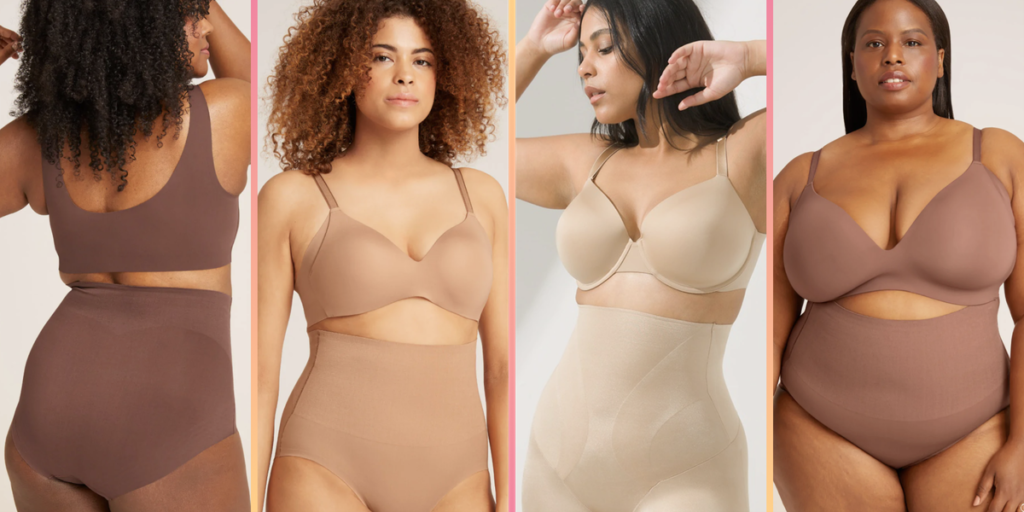 When you're buying shapewear, always consider the following: the fabric, style, special features, size and comfortability. The important thing is you are comfortable while wearing it because it will be like your second skin and depends on how long you will wear it, you should definitely find the right one that can make a big difference to your whole body.
With so many different shapewear styles available online, it's was high time to find the tried and tested, reviewed by real customers to showcase the best shapewear pieces across different categories. It's true that there are a lot of shapewear in the market nowadays but finding the right one for you.
Check out the best shapewear finds below:
Full Body Post-Surgery Fajas Tummy Control Shapewear
One of the best-selling shapewear is a bodysuit faja. It is a one-piece clothing that looks similar to a one-piece swimsuit, but functions differently depending on its fabric, style and cut.
The top of a bodysuit is like other tops you have seen where some women wore a jacket or vest, or simply as is depending on your style. The bottom section is an attached panty that covers your torso and hips. Most bodysuits comes with easy to take off style so that it won't be hard once you go to the bathroom.
The main purpose of a bodysuit is to give support and seamless tucked-in so that it can help you style whatever you have in mind whether it'll be formal or casual wear.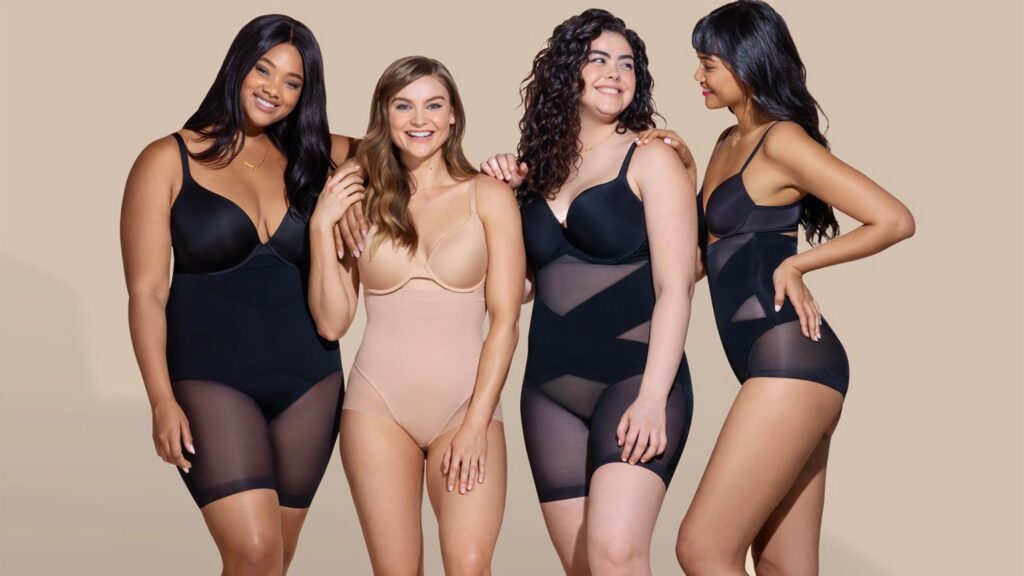 Features:
Arm liposuction support sleeves: The sleeves on this faja bring added arm support. This is especially needed after getting work done in your arms. With the proper compression benefits, you don't need to wear a ridiculous amount of hospital bandages. Which is an issue that could even cut off circulation!
Breast support: A faja with an incorporated bra brings added breast support. It is perfect for anyone who had a breast lift or augmentation. Get all the compression benefits for better-sculpted breasts and daily comfort.
Gentle Comfort Shoulder Straps: Added foam on the shoulder straps, so there is no pressure or pain! You'll forget you have a faja on.
Variable compression: Our fajas are tailor-made for sculpting a smaller waist. All while providing ample room for full and rounded buttocks. Just picture, the perfect compression technology for a truly jaw-dropping Brazilian Butt Lift.
Added back & midsection support: we added an extra layer of compression that helps with proper posture.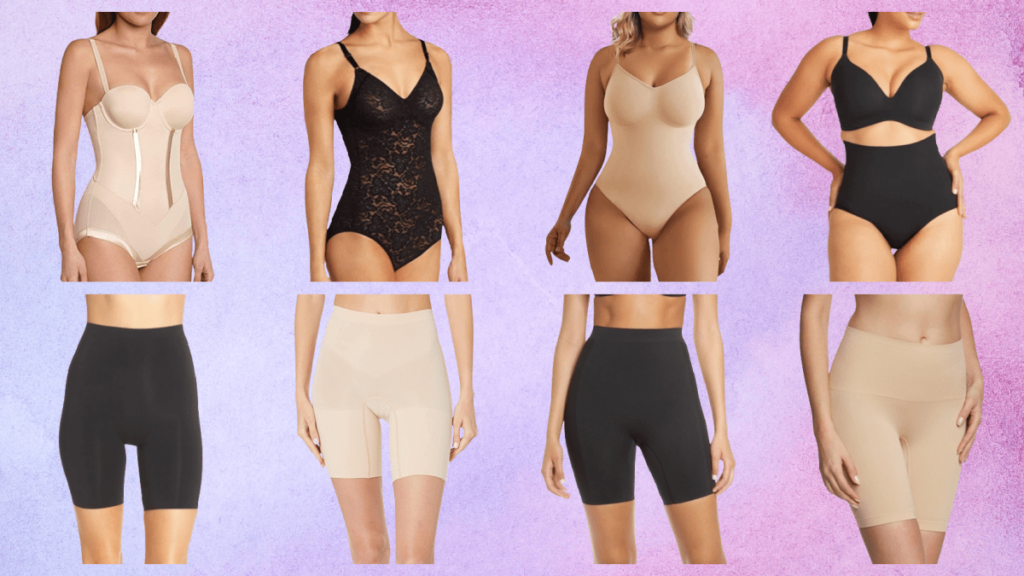 Bathroom Zipper:Go to the bathroom without having to take off your faja! There's an added easy bathroom access zipper. No need to take it off and putting it back on for every bathroom trip.
There are also curvy body shaper perfect for those who needs those lift and more curvaceous curves.  This Shapewear for Women – Tummy Control, Body Shaper, Butt Lifter, Thigh Slimmer, Faja Plus Size with Zipper Crotch is a great deal.
A super sleek, celebrity like silhouette is one step away. An all-in-one shaper, with body smoothing sculpting powers.
Features:
Mold your own shape and make it strapless or braless
Hidden support panels to flatten your stomach
Smooth out little bumps
Expandable derriere fabric lifts & rounds your butt
Works well for post-surgery and/or postpartum
Daily-use-friendly design — Zipper crotch is convenient to go to the bathroom.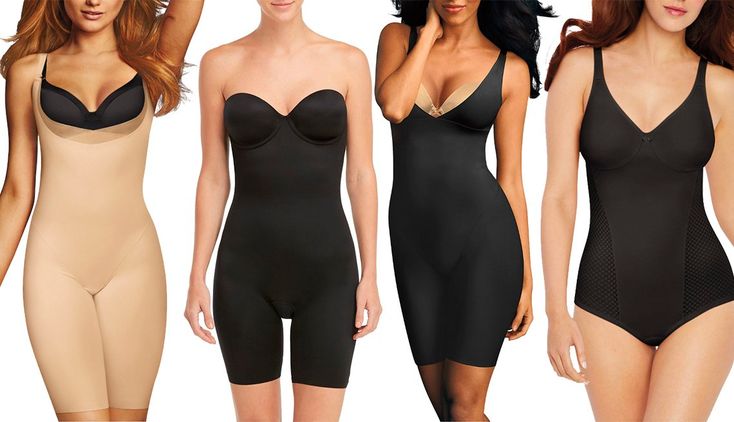 Women Lace Classic Daily Wear Body Shaper Butt Lifter Panty Smoothing Brief
Wanna feel supported & enhanced in seconds? This is ultimately the best fajas shorts for tummy and hips you'll ever own. Now made with recycled nylon fabric, feels good and DOES good for the environment!
Features:
Medium to lower with reinforcement in the abdomen.
Unnoticeable skin transitions avoid unsightly panty lines.
Stay firmly in control: You can't control everything in life, but you can control your waist, tummy and seat with this firm control panty.
A little lace adds a lot of looks – pretty stretch lace trim provides extra soft leg coverage in the front.
The comfort of stretch – fabric stretches easily so you can move the way you want.
Cotton gusset: for even more comfort.
Fajas Compression Shapewear Open Bust Tummy Control with Zipper
This zippered faja is easy to put on and take off, with non-slip legs, open chest and zipper at the crotch for easy breastfeeding and toileting.
Features:
High-quality fabric: Seamless, comfortable and breathable fabric that is comfortable to wear under any type of clothing.
The tummy part of our slimmer body shaper provides super high compression on the tummy.
High compression shape: exterior zipper closure with interior hooks, easy to put on and take off.
Shaper waist that maintains fit: Great girdles to be used after pregnancy support and compression that your abdomen needs to return to its original plus size shape.
Shapewears are simply flattering! A good shapewear curves your body in comfort while supporting your body in a sleek and smooth way. Choose curvy-faja that makes you proud and comfortable of your body.
All shapewears and body suits are made for day and night— style them anytime or anywhere you want, you will also love how lightweight they are perfect for those who travel a lot.