A Comprehensive Guide to Styling Leggings For Different Ethnic Functions
Hello Everyone,
Leggings for women are the ultimate in comfy and adaptable attire. Every lady cherishes these essential pieces for her outfit. Leggings are adaptable and can be dressed up or down for various events, so they are not just for workouts or leisure. With the aid of this thorough advice, you will be able to choose and style leggings for various ethnic events in a way that will make you seem put together and fashionable.
Selecting the Correct Material and Fit
Let's start with the fundamentals: selecting the appropriate fit and material before delving into the art of styling leggings for women with various ensembles.
Fit Is Important: Leggings are available in full-length, cropped, and capri sizes. Full-length leggings are a better choice for ethnic events since they give off a more put-together and professional appearance. Comfort is essential, so ensure they fit snugly but not too tight.
Material Counts: Your leggings' material significantly influences how they appear overall. While cotton leggings are a secure and comfy option, leather or imitation leather leggings add a sophisticated touch for a more formal occasion. But remember that leather leggings might not be appropriate for extremely hot or humid weather.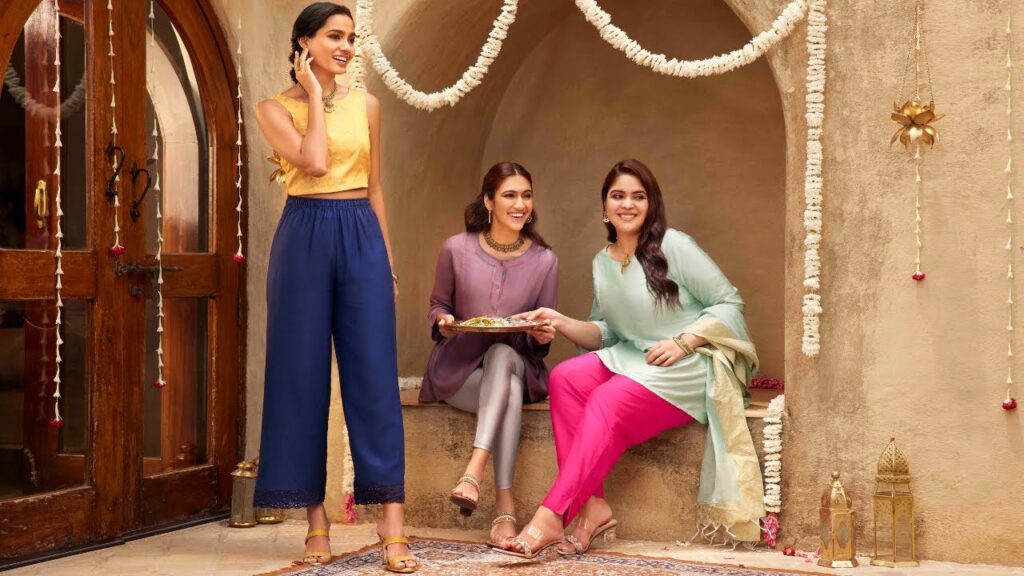 Leggings for Casual Ethnic Events
Leggings for women might be your go-to option for informal ethnic events like brunches, picnics, and family reunions. Observe these styling tips:
With a Long Kurti: For a laid-back yet fashionable style, team your leggings with a long, flowing kurti. Add bold earrings and sandals to your outfit to create a bohemian-chic look.
Under a Tunic: Tuck your leggings under a tunic to look effortlessly stylish. The ideal balance of comfort and elegance is provided by this combo.
Add a Scarf: Toss in a vibrant scarf to your outfit of leggings and a tunic to make it stand out. It's a simple way to add some individuality to your ensemble.
Leggings for Semi-Formal Ethnic Events
Semi-formal ethnic events like festivals, religious rituals, and engagement parties need extra style work. You may still rely on leggings as your faithful friends:
When wearing an Anarkali suit: These outfits are classic and adaptable. Choose leggings to pair with your Anarkali, and accessorize the ensemble with bold jewelry.
Fusion Saree Style: Wear the classic saree with a modern twist by draping it over leggings rather than a petticoat. This non-traditional method is attractive as well as comfy.
Salwar Kameez: A traditional salwar kameez outfit with leggings is ideal for semi-formal occasions. The elegance and comfort go together well.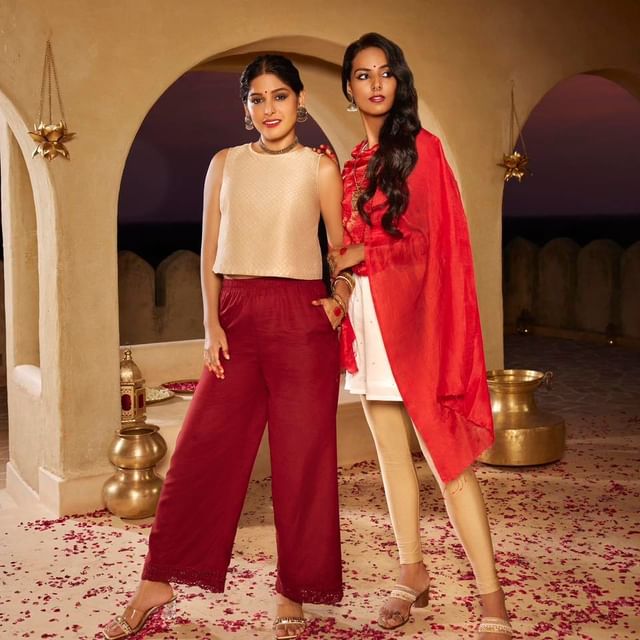 Leggings for Formal Ethnic Events
A more refined look is required for formal ethnic events like weddings, gala dinners, or high-profile gatherings. Leggings can still work well here:
Palazzo-Style: Pair leggings with a kurta in the palazzo style for a chic and elegant appearance. This combo creates a harmonious blend of modern style and history.
Statement Accessories: The finer points can make a difference at formal events. Add sophisticated shoes, a handbag, and elaborate jewelry as accessories to finish the look.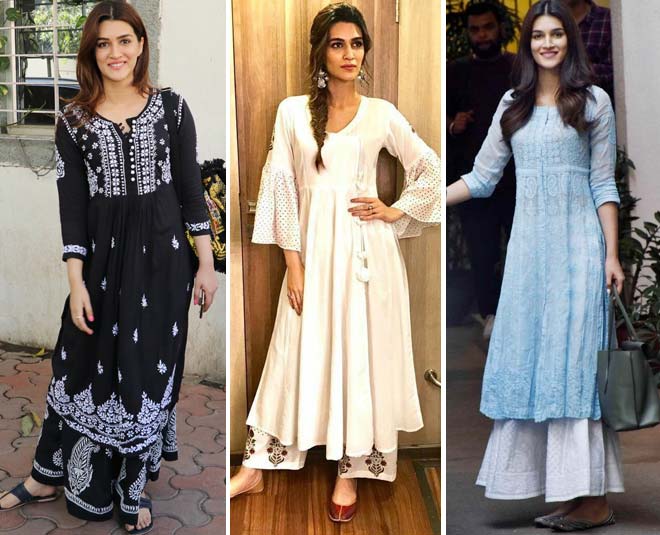 Leggings are your go-to fashion companion for every occasion. To build your appearance, don't hesitate to try out different combinations and accessories. The most important thing is to feel good about yourself and at ease in your clothes. With this guide at your disposal, you'll be well-equipped to make stylish fashion decisions and successfully navigate the world of leggings.