Vida Soaps Review
Hello Everyone,
Recently I was sent a box of handmade soaps to try out from Vida Soaps all the way from US, so today I will be reviewing the entire collection from Vida Soaps.
Company Description of the Vida Soaps:
Vida Soap is handmade with an all-natural soap base featuring olive oil, coconut oil, sustainably sourced palm oil, and a selection of essential oils. Our soaps produce a rich, luxurious, lather to soften and attract moisture to the skin while removing dirt. Vida Soap is non-toxic and free of synthetic and harmful chemicals, so you can trust it to soothe irritated skin. Say goodbye to ashy skin, and that slimy residue that many soaps leave on your skin after washing.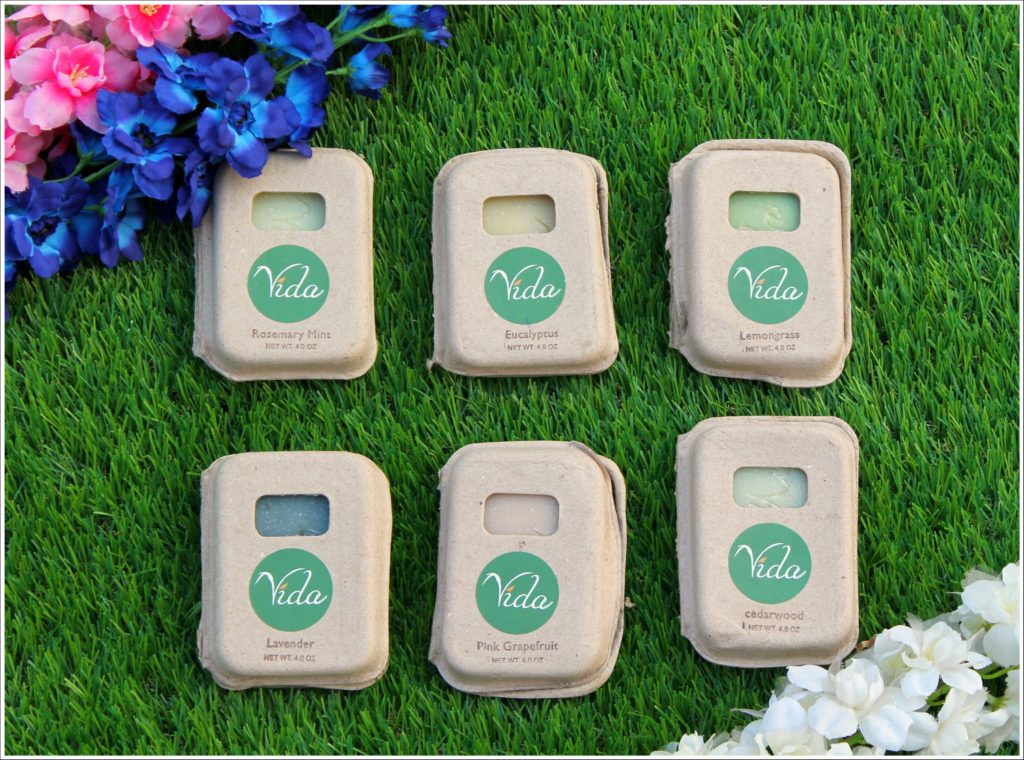 Price of the Vida Soaps:
Each bar of soap retails for $8.
You can buy Vida Soaps from HERE.
Packaging of the Vida Soaps:
The best part of the Vida Soaps is their genius packaging concept. All of the soaps come in a biodegradable packaging infused with wildflower seeds. So once you have used the soaps just pop the packaging in your garden and wildflowers will grow in its place. I have never heard of such enviornmental friendly packaging done by any brand, this is something all brands should take inspiration from and use such innovative packaging ideas that could help our enviornment and our planet.  A 5/5 to Vida Soaps for such amazing biodegrable packaging concept.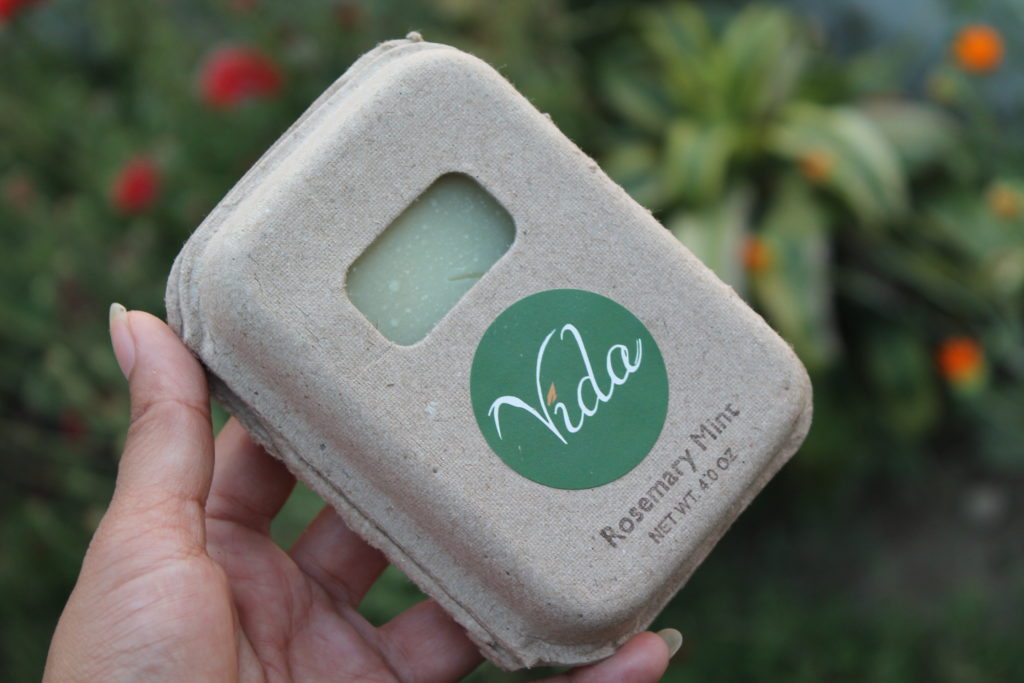 My Experience with Vida Soaps:
There are 6 different varieties of soaps, all suited for different purposes and times of the day like there is a morning soap, an evening soap. The bars are pretty big and decent in size and each bar lasts you a long while. I am pretty damn impressed with the quality of these soaps, they are just amazing. They lather up so much and the best part is that they don't dry out my skin at all. They have a very creamy texture unlike all other soaps and they make my skin feel so soft and hydrated after the shower. Vida Soap is non-toxic and free of synthetic and harmful chemicals, so you can trust it to soothe irritated skin.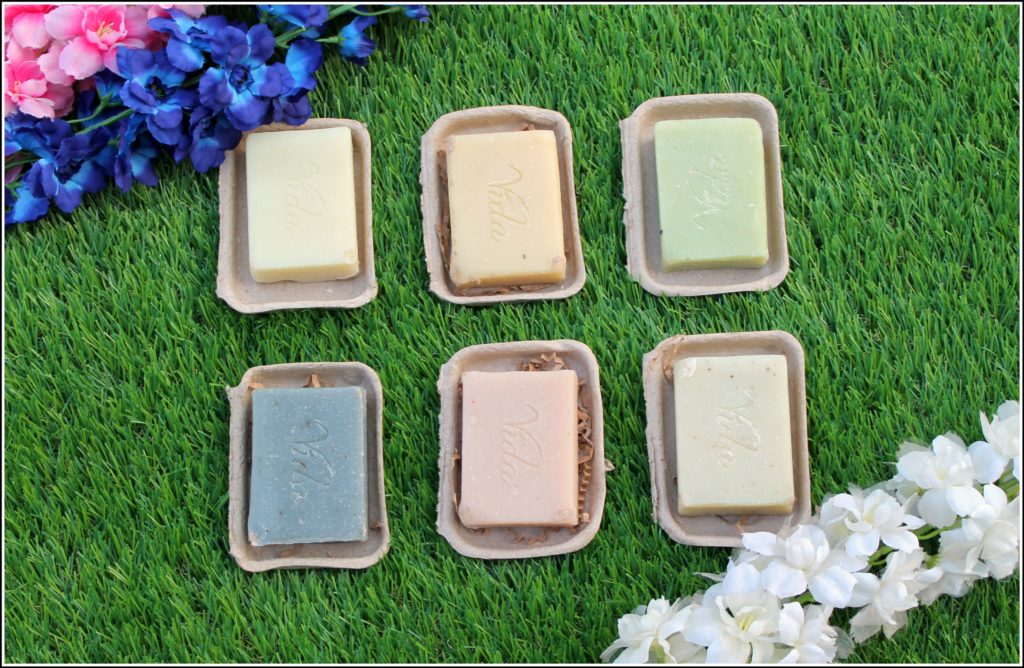 Lemongrass Soap Bar: Morning- Invigorating
I love the smell of lemongrass, a morning shower with this soap bar just uplifts my mood. The Lemongrass soap is made with high-quality lemongrass essential oil that delivers a number of benefits to the skin and well-being. It's a natural analgesic so it will reduce pain and inflammation. Plus, it inhibits microbial and bacteria growth on the body, keeping the skin clean and healthy. It promotes toned skin, and helps purify the skin. The uplifting aromatic lemongrass scent also helps to fight depression and sluggishness.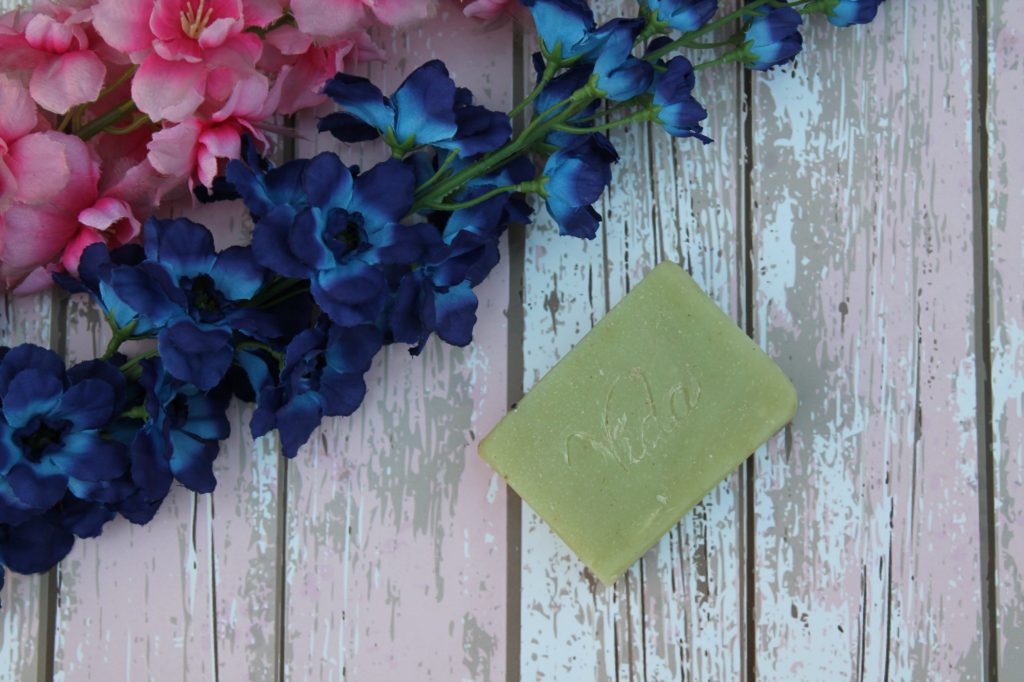 Rosemary Mint Soap Bar(Afternoon – Cooling/Soothing)
The Rosemary Mint Soap Bar is made with a unique blend of rosemary and mint essential oils. Rosemary is known for its rich antioxidant power and mint produces a cooling sensation on the skin. This soap is great for those suffering from oily or greasy skin as mint improves the skin texture. This is a perfect afternoon soap bar and on a hot and humid day this soap gives a cooling sensation to the skin. Rosemary helps reduce stress and boosts mental activity.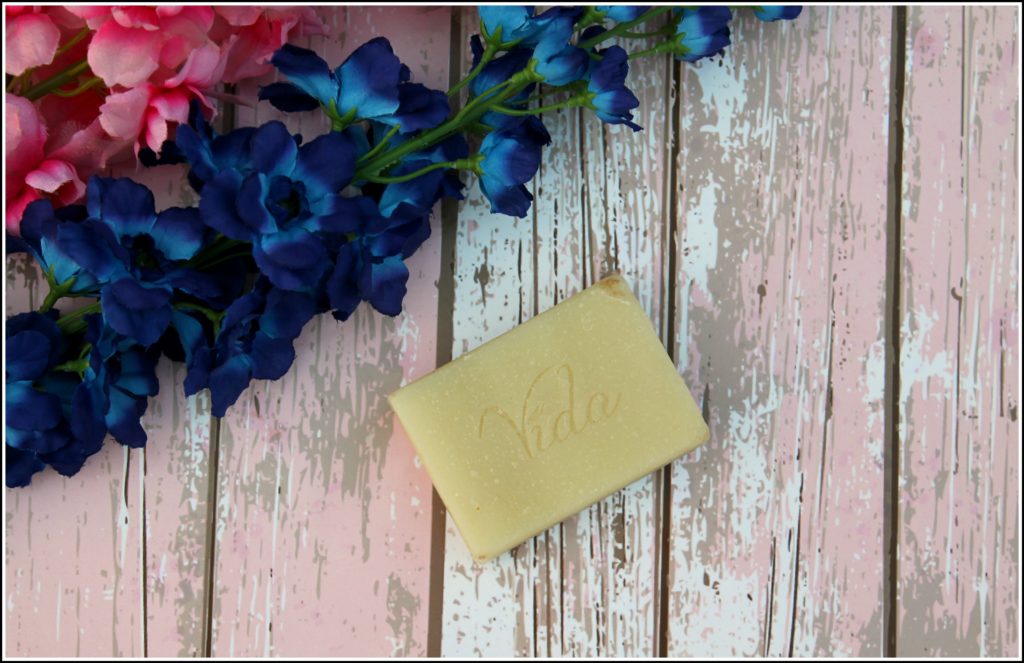 Lavender Soap Bar (Evening – Relaxing)
The Lavender Soap Bar has a very calming scent and is perfect to use in the evening to help you relax before bed. I love the soothing and calming effect of Lavender essential oil and this one really helps to calm and relax me after a tiring and stressful day. Very gentle on the skin and moisturizes my skin without drying it out.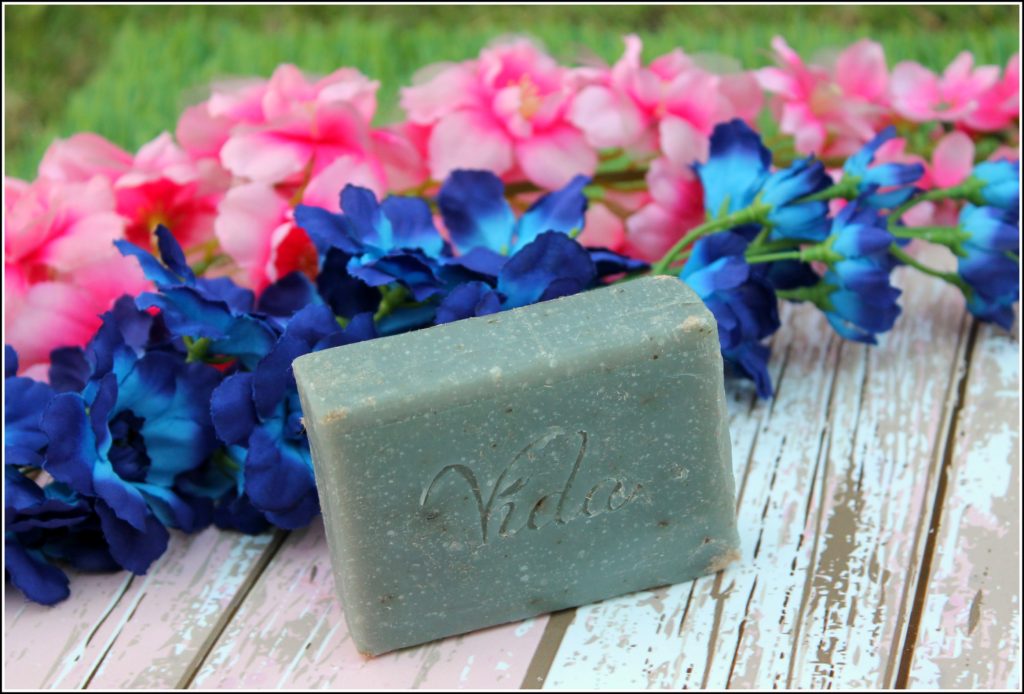 Eucalyptus Soap Bar– Sinus:
The Eucalyptus soap bar is great for anyone who's dealing with sinus issues. It has antiseptic properties to treat cuts, wounds, and burns. The antiviral and antimicrobial properties help protect the body from harmful bacteria. This keeps skin healthy and avoids skin infections. It's a natural decongestant that can help treat a number of respiratory issues. It stimulates blood circulation, and helps relieve muscle pain. It cleans tough grease on your hands and body. The scent helps reduce inflammation and stress. I use this on days I am having a bad cold and this soaps helps me in clearing the congestion and eases the breathing process.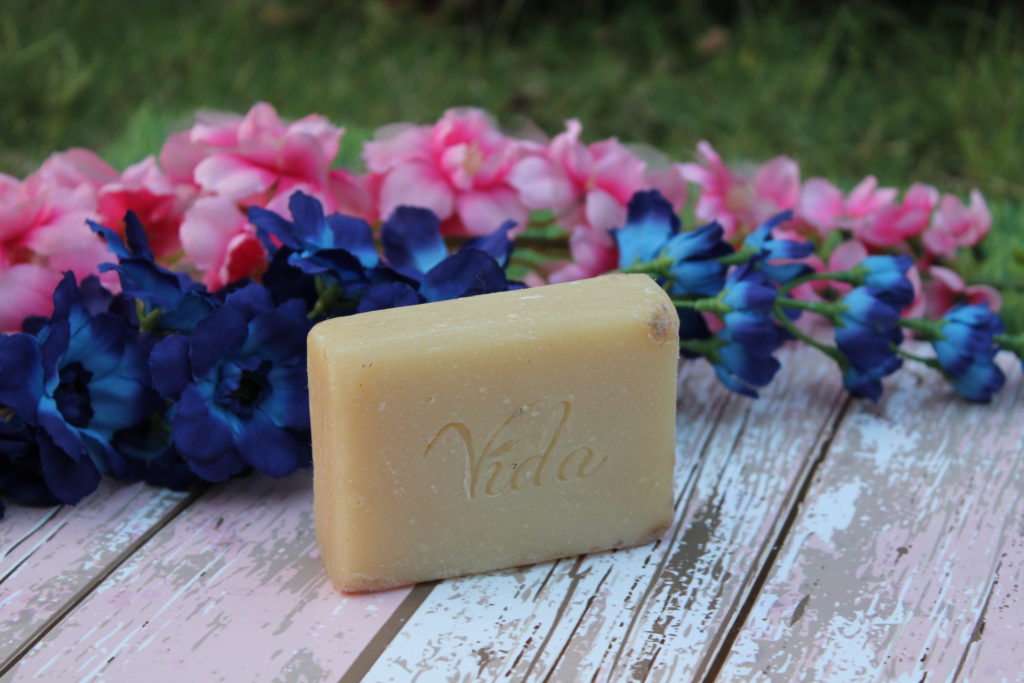 5. Cedarwood Oatmeal Soap Bar:  
The Cedarwood Oatmeal Soap Bar is my favourite out of them all. I basically love everything that has oats in it.  Vida's Natural Handmade Cedarwood Oatmeal Soap is combined with the goodness of oatmeal during the cold process. It gently exfoliates the skin and also balances the pH level of the skin. It also helps in relieving itchiness in the skin and it also evens out my skin tone with regular use. This soap is the most creamiest of them all and it makes my skin so soft and supple after use. It lathers up really well and exfoliates the skin very mildly because of the presence of the oatmeal. Perfect for anyone with dry skin, it hydrates and moisturizes the skin without stripping the skin of its natural oils.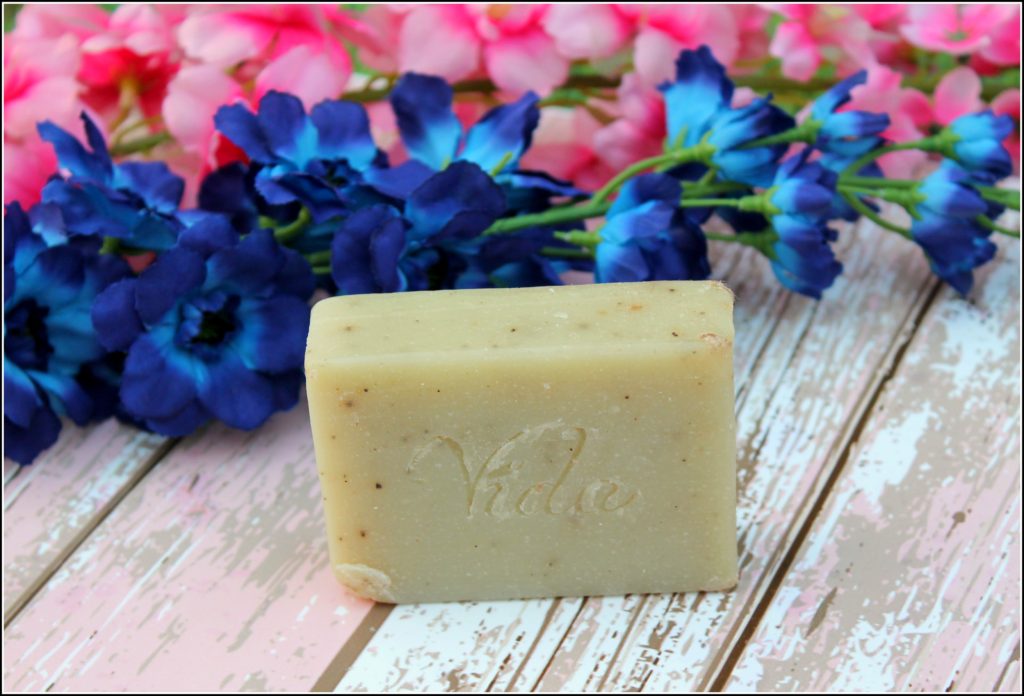 Pink Grapefruit Soap Bar– Acne:
Pink Grapefruit soap is made with pink grapefruit essential oil and rose clay, to provide a soothing treatment for acne. Pink grapefruit naturally has antiviral and antimicrobial properties to protect the body. It serves as a disinfectant to protect against new or existing infection. It fights the bacteria and oil that cause acne. The pleasant grapefruit scent naturally energizes you and relieves stress. The rose clay cleans and purifies the skin. It draws out impurities from the pores and acts as a mild exfoliator. I love the smell of this soap bar, it fills up in the bathroom and the smell lingers on for quite a long time.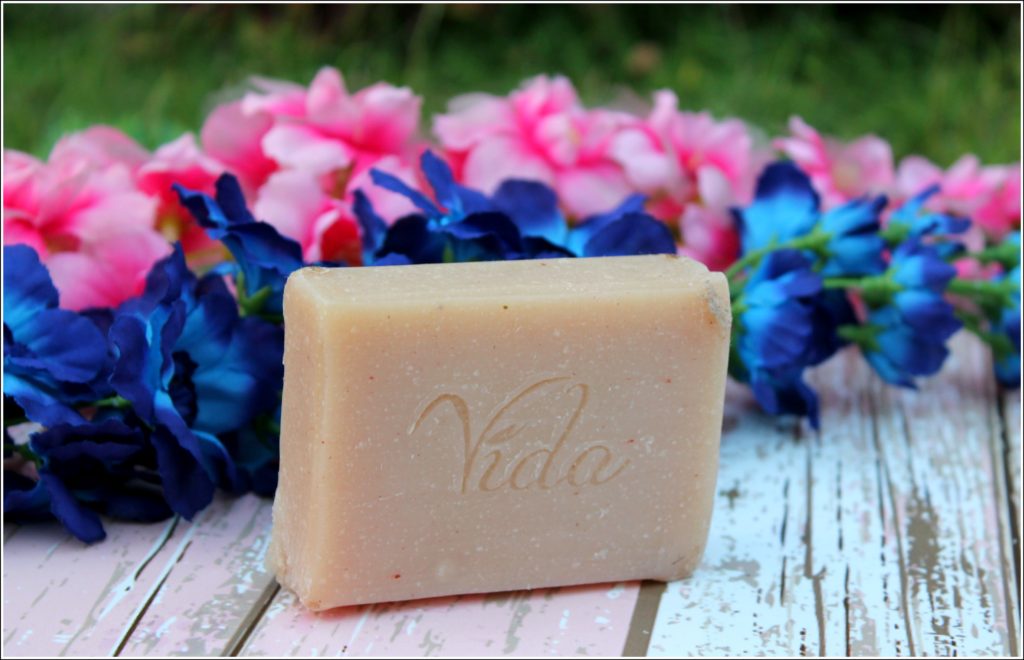 Vida soap bars are made using only the highest quality natural ingredients. Everything they use is always cruelty-free and ethically sourced. Their products are vegan, and handcrafted in the United States. I have tried handmade soaps from over 50 brands but I can say that Vida Soaps are the best handmade soaps that I have ever tried. They are made with top quality ingredients, they use the best quality essential oils and trust me guys, once you use them you will fall in love with them. All of the 6 bars smell divine, so pure and natural, no artificial smell, no over powering ingredients, they are just so good. I have fallen in love with them, they are so mild on the skin, they moisturize the skin, they exfoliate without irritating my skin and one bar lasts me over 1 month. So guys, if you love handmade soaps and love trying out cruelty free brands which really put their heart and soul in crafting their products then do try out Vida Soaps, I am sure you won't be disappointed.
Pros of the Vida Soaps:
Made with top quality ingredients.
Cruelty free.
Very mild and gentle on the skin.
Smell divine.
Unique biodegradable packaging.
Lathers really well.
Cons of the Vida Soaps:
Can't find any con about these soaps.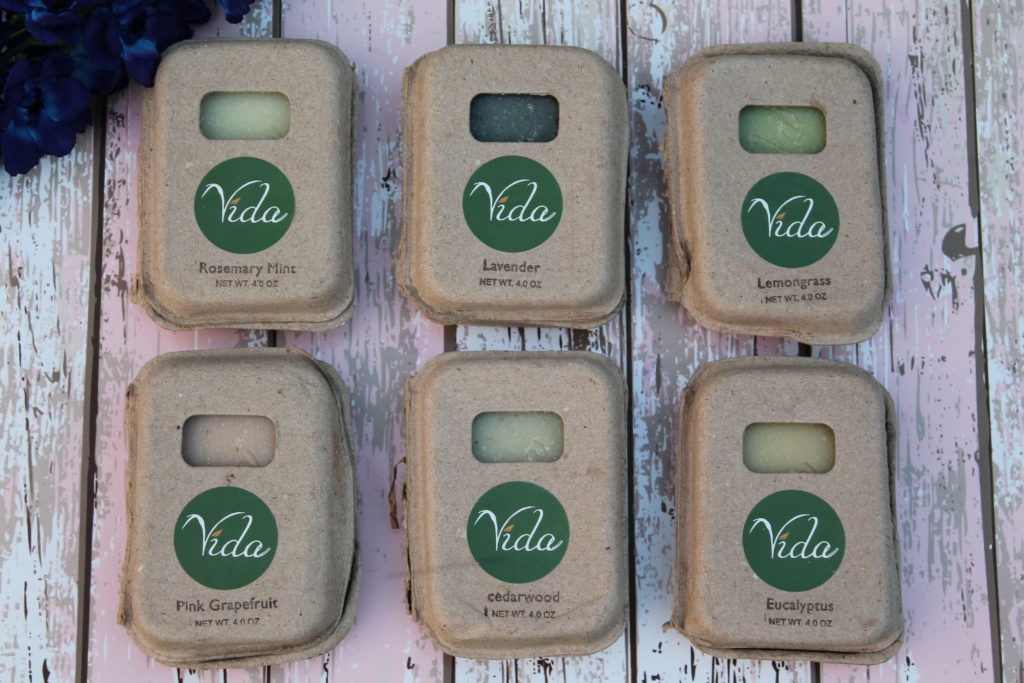 Rating of the Vida Soaps:
I would rate Vida Soaps a full 5/5.
Would I recommend Vida Soaps to anyone?
I would highly recommend these soaps to everyone. They are really too good.