The Ordinary Hyaluronic Acid 2% + B5 Review
Hello Everyone,
One brand that has taken the skincare and beauty industry by a storm for the past few years has to be Deciem's launch of "The Ordinary". The Ordinary offers industry proven skincare formulations and effective clinical technologies at very very affordable rates. I love lot of their products and recently I am in love with their "Hyaluronic acid 2% + B5" formulation. Finally there is a brand that is offering otherwise expensive skin care products at a very affordable price. Lately I have been loving The Ordinary skin care products. Whenever Cult Beauty offers free shipping worldwide I make it a point to avail it and order 2-3 The Ordinary products. Last night during the free shipping offer I ordered 3 more The Ordinary products, so their reviews will be up on my blog real soon. So let's start with the review.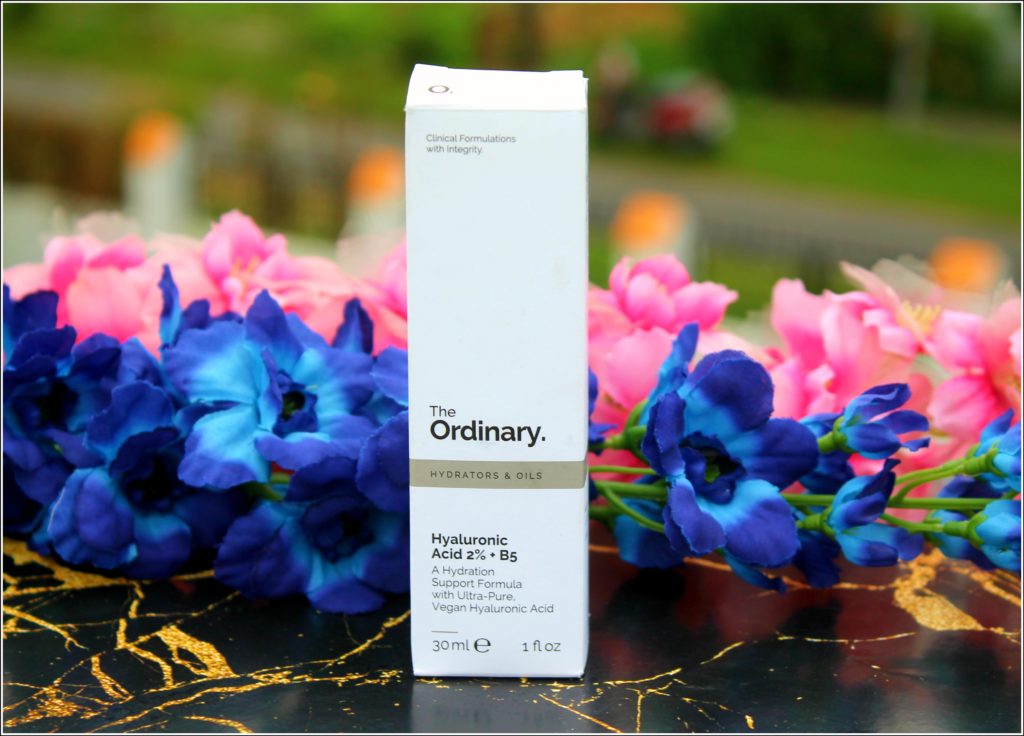 Company Description:
A Hydration Support Formula with Ultra-Pure, Vegan Hyaluronic Acid
Hyaluronic Acid (HA) can attract up to 1,000 times its weight in water. The molecular size of HA determines its depth of delivery in the skin. This formulation combines low-, medium- and high-molecular weight HA, as well as a next-generation HA crosspolymer at a combined concentration of 2% for multi-depth hydration.
Hyaluronic Acid is found in the skin naturally but its natural function within the skin is not hydration. Many products have used HA to claim hydration benefits, but HA is too large of a molecule to penetrate the skin and instead sits on the surface and can draw moisture out of the skin making the surface feel soft and hydrated temporarily, while making you feel like you need more HA after the product is rinsed. This formula uses three forms of HA with varying molecular weights, as well as an HA crosspolymer, to offer multi-depth hydration and visible plumping without drawing water out of the skin solely to improve temporary surface hydration.
Directions:
Apply a few drops to face AM and PM before creams. If irritation occurs, cease use and consult a physician. Use only as directed on unbroken skin. Patch testing prior to use is advised.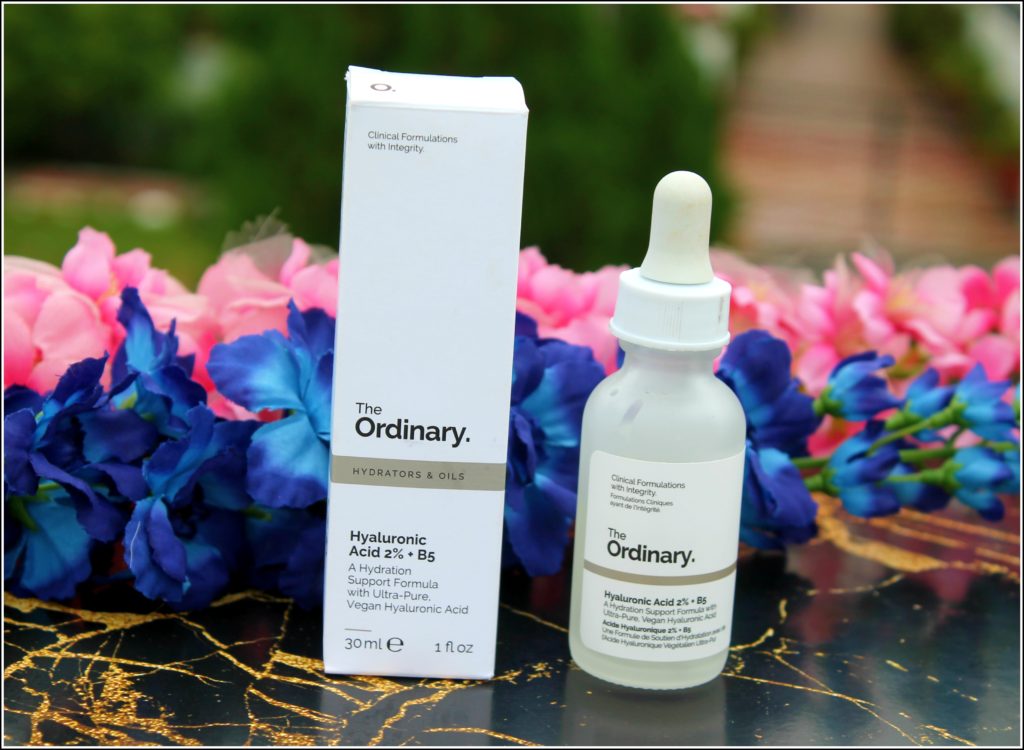 Ingredients:
Aqua (Water), Sodium Hyaluronate, Pentylene Glycol, Propanediol, Sodium Hyaluronate Crosspolymer, Panthenol, Ahnfeltia Concinna Extract, Glycerin, Trisodium Ethylenediamine Disuccinate, Citric Acid, Isoceteth-20, Ethoxydiglycol, Ethylhexylglycerin, Hexylene Glycol, 1,2-Hexanediol, Phenoxyethanol, Caprylyl Glycol.
Hyaluronic acid is a naturally-occurring substance in skin known for its stunning capacity to attract and hold onto 1000x its weight in moisture. It works overtime by replenishing skin to enhance a healthy, supple look and feel.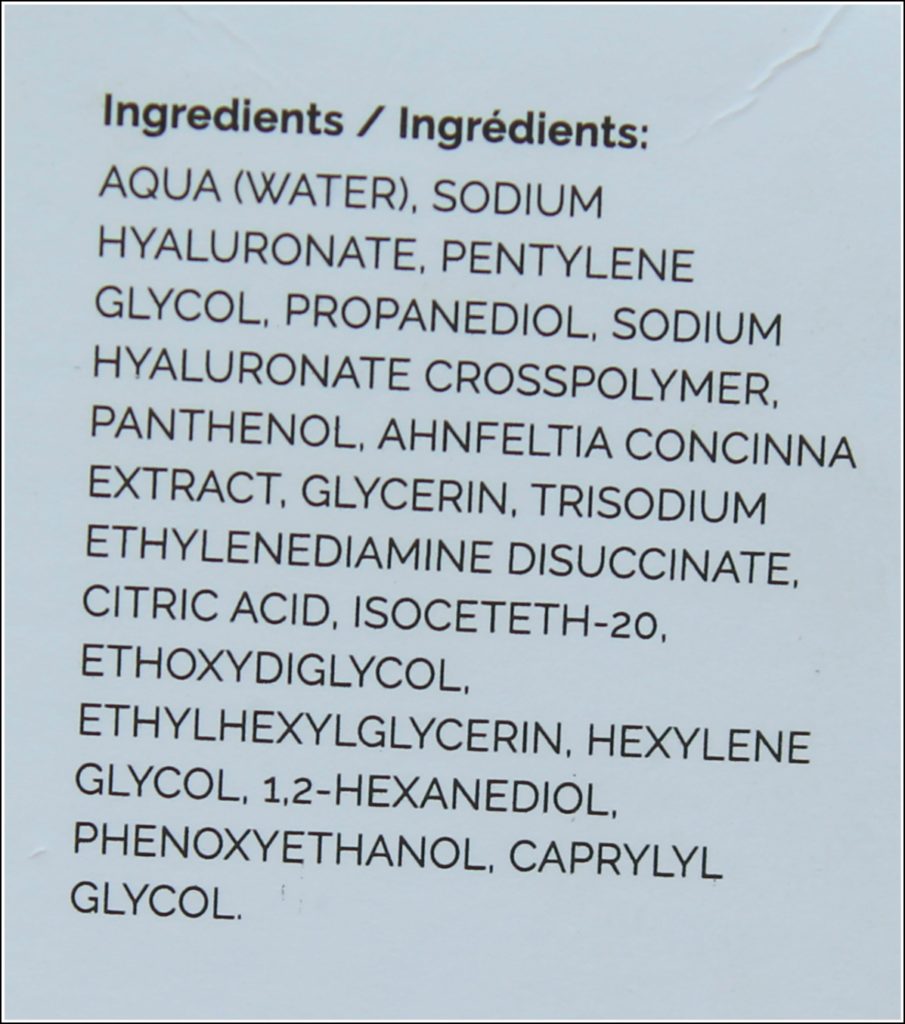 What is Hyaluronic Acid?
In the world of skin care, trendy ingredients come and go (and many of them never should have been popular to begin with!). Research shows that hyaluronic acid is not just a trend; on the contrary, it's one of the best skin care ingredients you can use.
Hyaluronic acid is also a humectant, which is a category of skin care ingredients that are hygroscopic, meaning they draw moisture from their surroundings. Humectants are often found in water-based moisturizers, serums, and other leave-on skin care products because of their ability to help boost hydration for all skin types, which is especially beneficial for dry, dehydrated skin.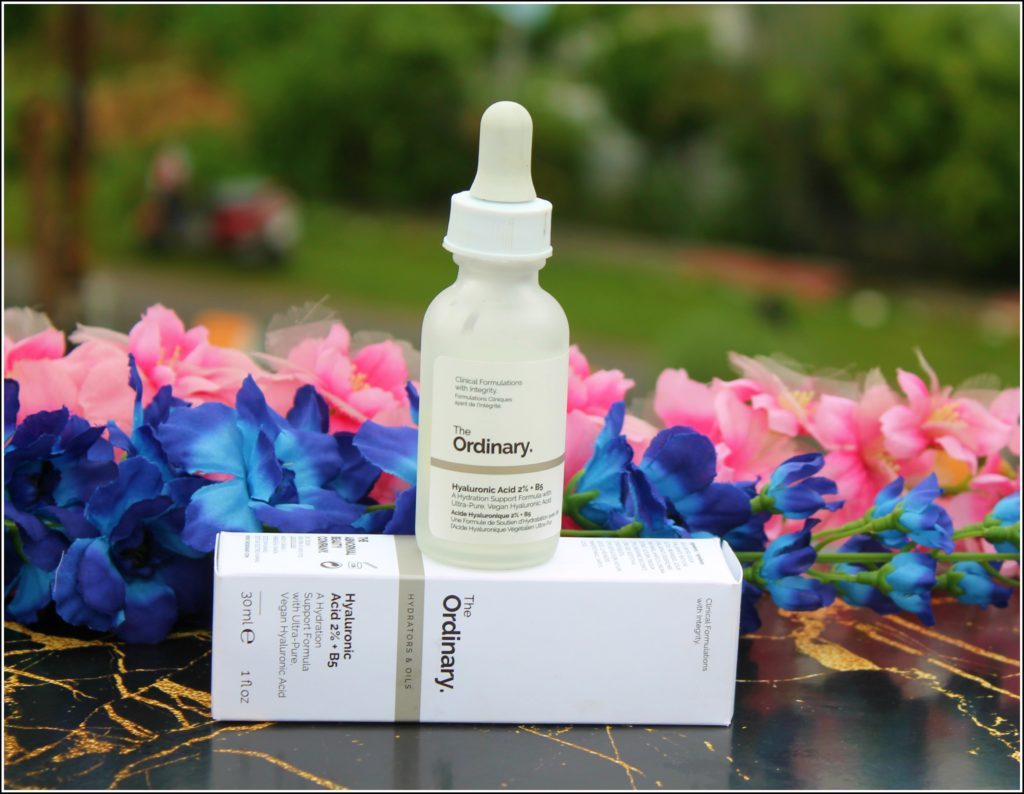 How Does Hyaluronic Acid Help Dry, Dehydrated Skin?
The science-based magic lies in hyaluronic acid's ability to replenish a LOT of moisture. One gram (or 0.03 oz.) of hyaluronic acid can hold up to six LITERS of water. Talk about mind-blowing! What's even more impressive is that hyaluronic acid can do this for skin without tipping the scales and giving skin too much water (which, surprisingly, can be a problem because it breaks down key substances that normally hold skin's surface intact).
Hyaluronic acid can enhance moisture content beyond comparison. It also revitalizes skin's outer surface layers, so they look and feel softer, smoother and radiantly hydrated. This instantly improves the appearance of fine lines and wrinkles.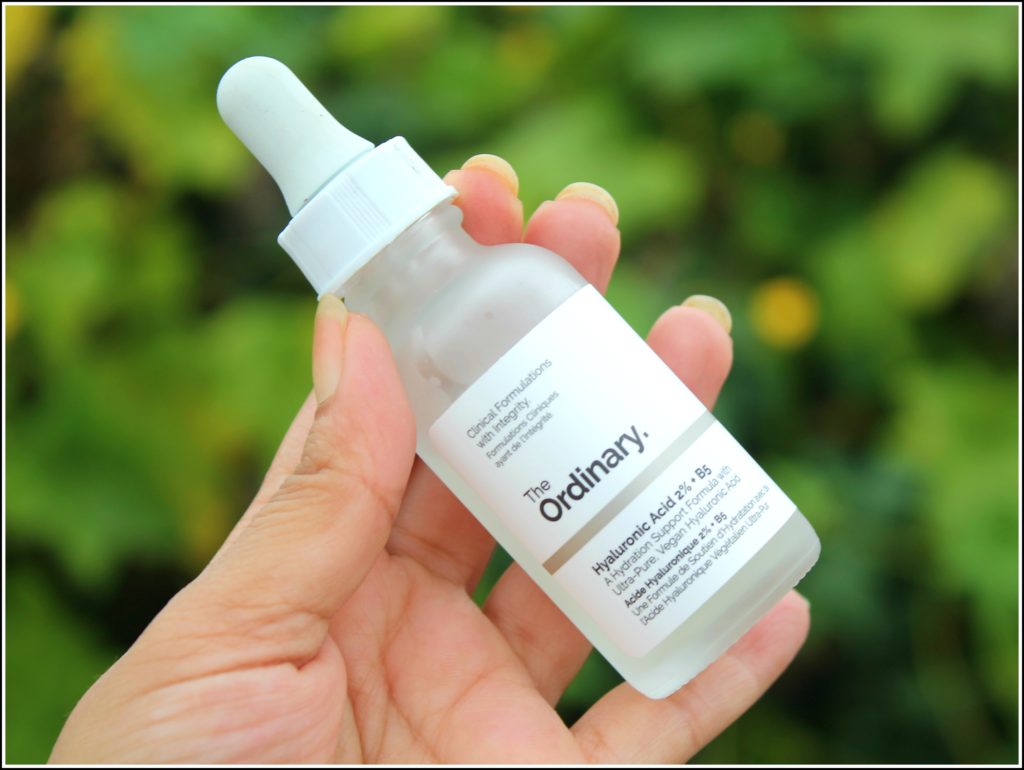 Hyaluronic Acid's Anti-Aging Benefits
Hyaluronic acid's moisture-binding characteristic is exceptionally important when it comes to skin aging. When we're young, our skin can hold onto water and retain a balanced amount of moisture, but it loses this ability as we age. The result is a visible loss of firmness, pliability, and a diminished appearance of plumpness and suppleness (hello, wrinkles). Simply put, hyaluronic acid has powerful anti-aging properties.
Unprotected sun exposure and environmental assault weaken skin's surface and causes premature aging. Hopefully you already know that daily use of a broad-spectrum sunscreen and avoiding harsh skin care ingredients is a must for combating these things, but you might not know that hyaluronic acid's antioxidant and skin-replenishing properties go a long way toward mitigating those issues, too (especially when used as part of a complete anti-aging skin care routine that also includes other research-backed ingredients). Now that's what we call a multitasking anti-aging ingredient!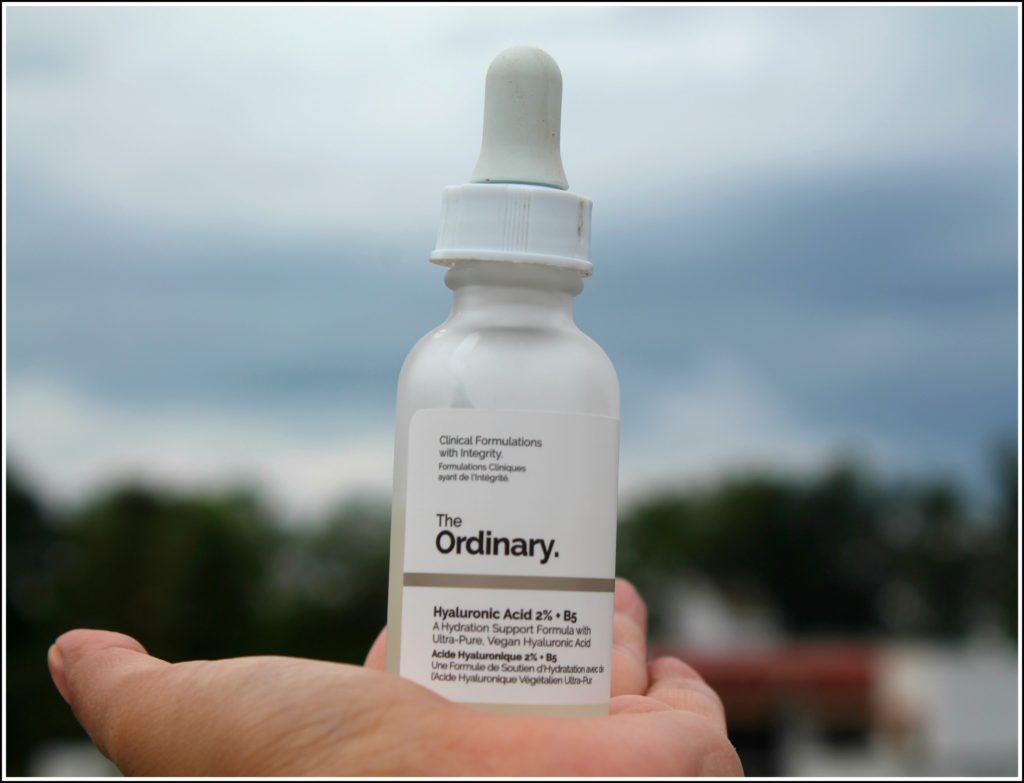 Price of The Ordinary Hyaluronic Acid 2% + B5 :
I paid around Rs.550 for this with no shipping or customs.
Availability of The Ordinary Hyaluronic Acid 2% + B5:
I buy The Ordinary products from Cult Beauty's website.
My Expericence with the The Ordinary Hyaluronic Acid 2% + B5:
The Ordinary products have a very clean and simple packaging. The product comes in a simple white cardboard packaging with all the details about the product mentioned on the packaging itself. The Hyaluronic Acid comes in a matte translucent dropper bottle. The quantity is enough to last you for 2 months if used twice a day. I have been using The Ordinary Hyaluronic Acid for the past 2 months and I must admit that I am in love with it. I am a dry skin type and in summers I like to use products that hydrate my skin but do not feel heavy on the skin. The Hyaluronic Acid gives enough hydration to my skin, makes it soft and all plumped up.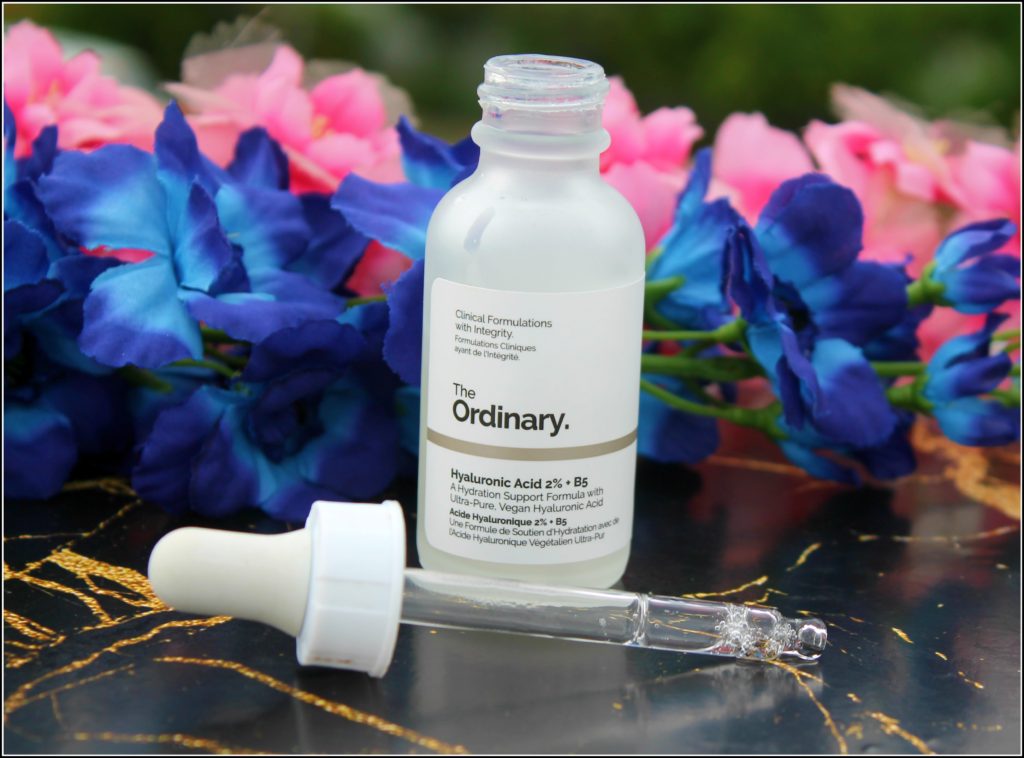 The Ordinary Hyaluronic Acid 2% + B5 has a very light weight cooling watery texture to it. It spreads on the skin very easily and absorbs into the skin within a few seconds of application. The texture of the The Ordinary Hyaluronic Acid 2% + B5 is a bit slimy, I would say it feels a bit tacky on application but once it gets absorbed into the skin you can hardly feel any tacky feeling on the skin. I am totally addicted to this product. It is such a super lightweight formula, it makes my skin feel so hydrated, like my skin has had so many glasses of water. It  makes the skin feels so soft. I apply The Ordinary Hyaluronic Acid 2% + B5 twice, once in the morning and once at night after cleansing and toning my face. I do notice a natural glow on my skin post application, my makeup glides on beautifully as my skin is well hydrated, my skin does not get that dry stretched out feeling which is one of my major concerns.
Hyaluronic acid is a sugary molecule that can attract up to 1000 times its weight in water. It is an excellent ingredient that can be used by all skin types. Hyaluronic Acid occurs in our body naturally but with age and sun exposure the levels tend to decrease which causes fine lines, wrinkles and sagging skin. That is why serums that contain Hyaluronic Acid are recommended to minimize the appearance of fines lines and wrinkles. Basically Hyaluronic Acid provides enough water and hydration which is needed to keep our skin healthy.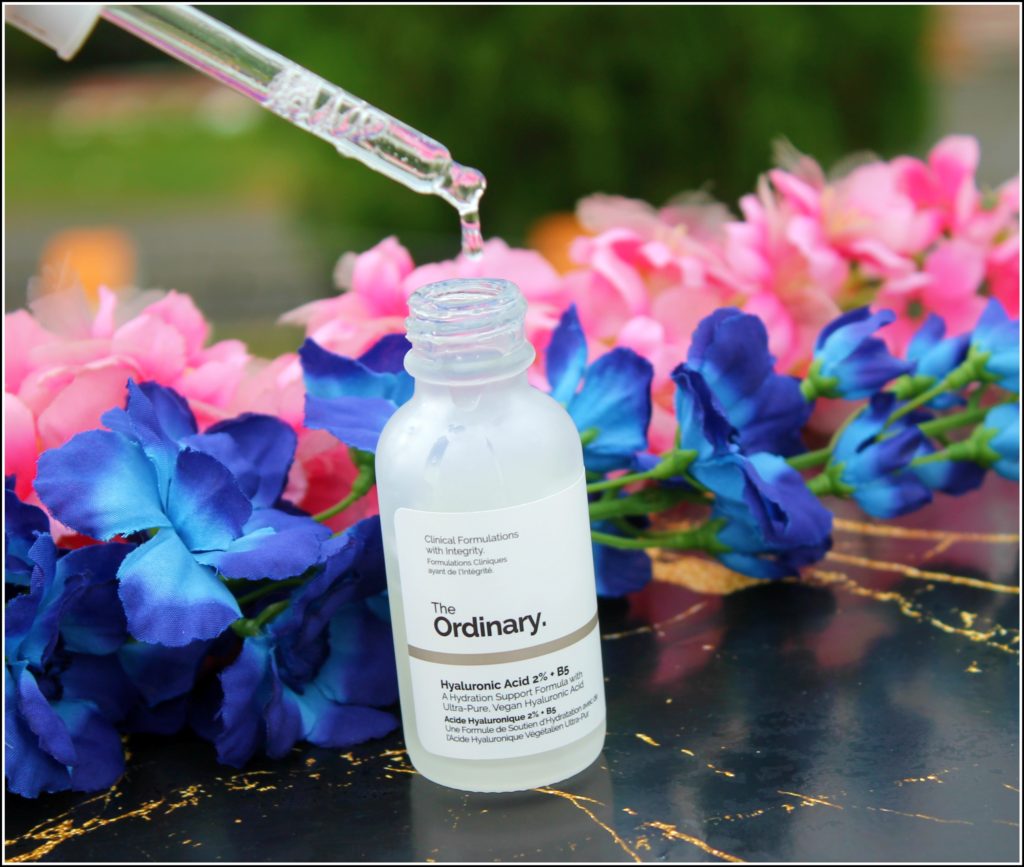 The Ordinary Hyaluronic Acid 2% + B5 has become a staple in my skin care routine. I think it is a must have for everyone who has dry skin. It instantly makes my skin firmer, supple and all plumped up. I can't comment whether it will help to fade off wrinkles or fine lines as such because for that I need to use it for 6-7 months but when I read about the benefits of Hyaluronic acid for the skin I think it will definitely make a difference if used in the long run. All in all a very nice product at a very affordable price. Definitely a must have for all skin types. It is "Magic in a Bottle" for me.
Swatch of the The Ordinary Hyaluronic Acid 2% + B5: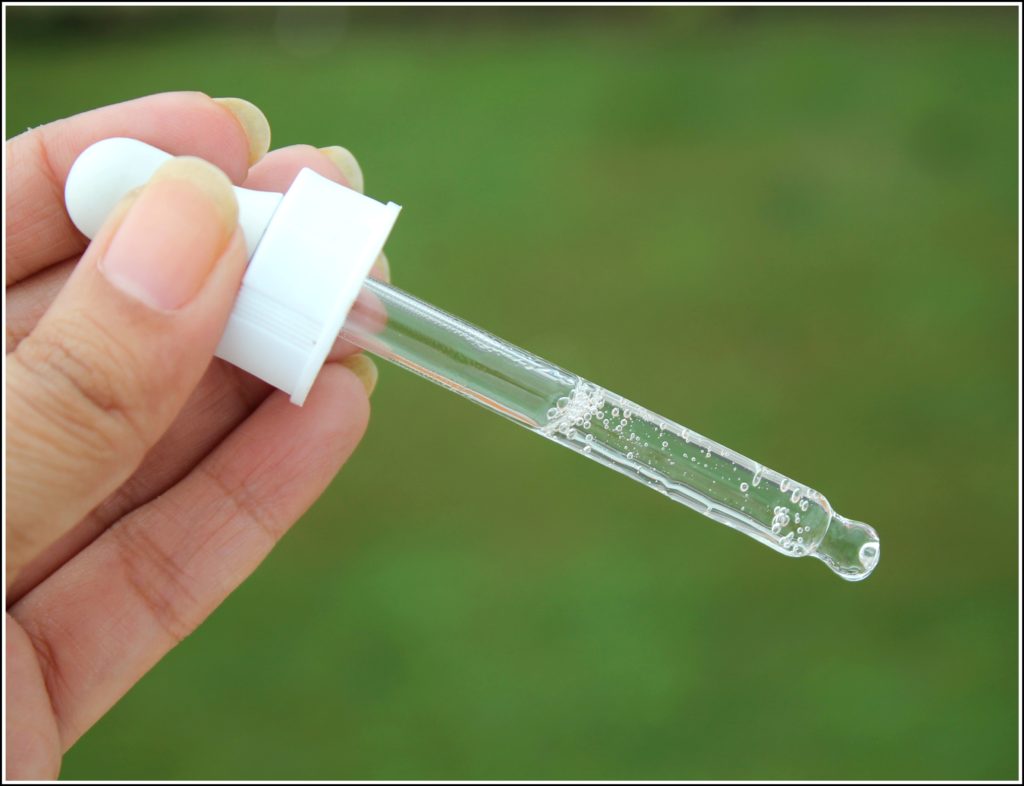 Pros of The Ordinary Hyaluronic Acid 2% + B5:
Lovely packaging.
Very lightweight formula.
Absorbs into the skin immediately after application.
Makes the skin soft and plump.
Hydrates the skin.
Cons of The Ordinary Hyaluronic Acid 2% + B5:
Rating of The Ordinary Hyaluronic Acid 2% + B5:
I would give it a 5/5.
Would I recommned The Ordinary Hyaluronic Acid 2% + B5 to anyone?
Definitely, this is a must have for everyone.
Will I repurchase The Ordinary Hyaluronic Acid 2% + B5?
Definitely, I will order it soon.