MAC Creme Blend Blush in Posey Review and Swatches
Hello all my lovely friends,Today I am going to share with you the review and swatches of my latest purchase from MAC,it is the MAC Creme Blend Blush in Posey.I just MAC products and this creme blush in posey certainly tops the charts.I had been searching for a rosy/pinky,natural looking creme blush forever,until I found this,this is the perfect shade for me.I love how easily it applies,the color is concentrated and the finish is great.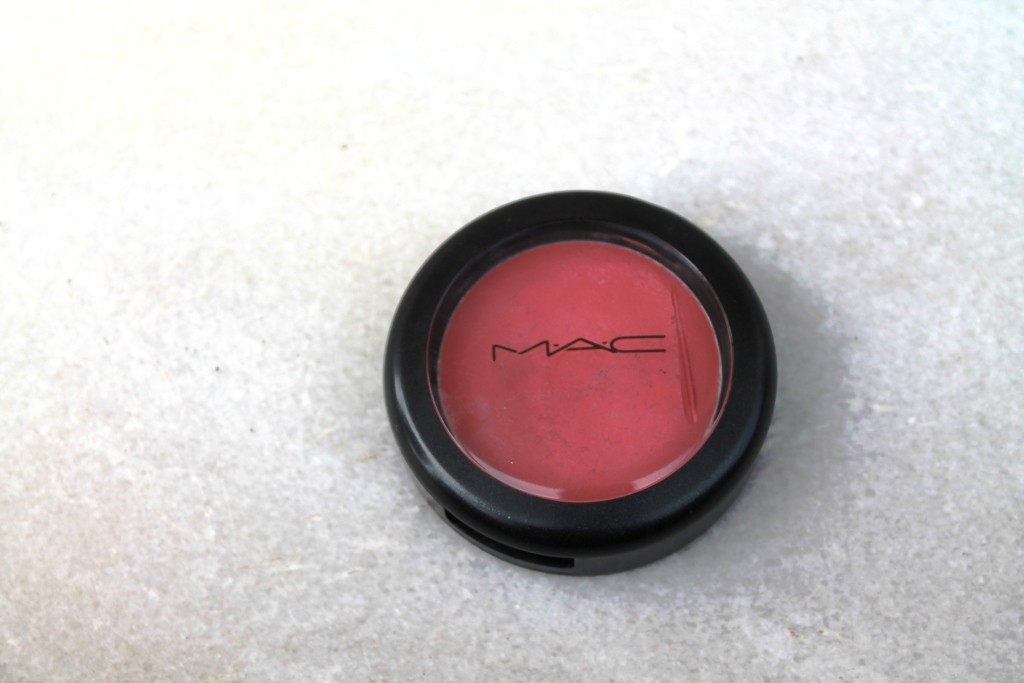 MAC CLAIMS:
MAC describes Posey as a creamy,playfully fun blush that gives cheeks that just pinched look.A blush that manages to make a simple blush look state of the art.Creamy,easy-to-blend medium coverage formula imparts a natural finish that's smooth,dewy,fresh and long lasting.Colour does not sink in or disappear in skin,offering coverage that lasts throughout the day.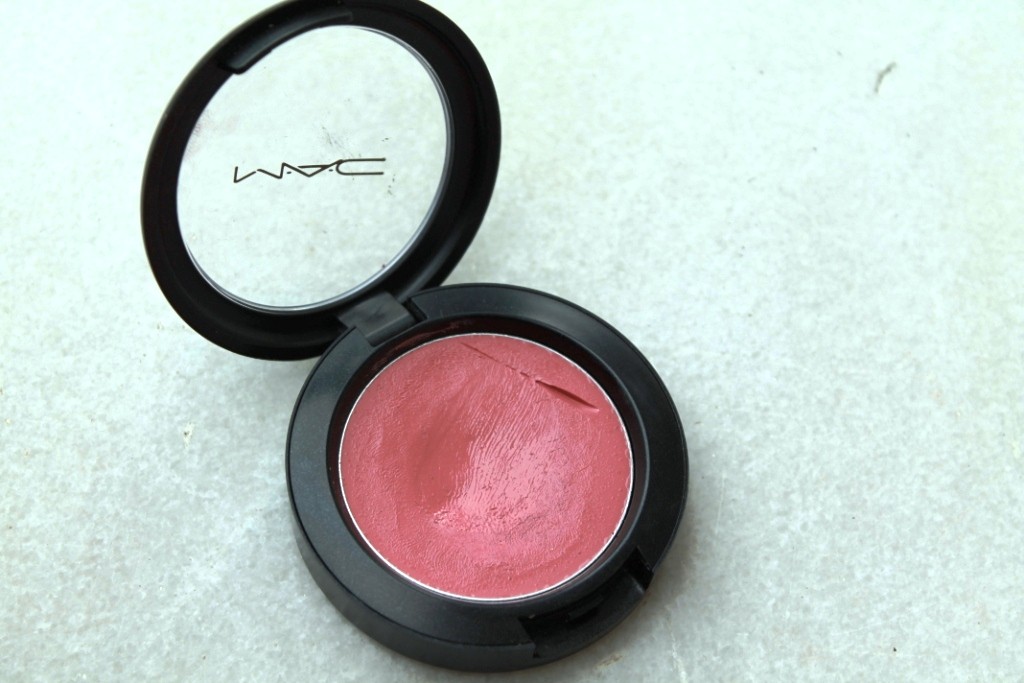 KEY CLAIMS AND BENEFITS
-Long-wearing,8 hours.
-Dermatologist tested.
-Non-acnegenic.
-Non-streaking.
-Non-pilling.
-Provides stay-true colour.
USAGE
-Apply to cheek using fingers or brush.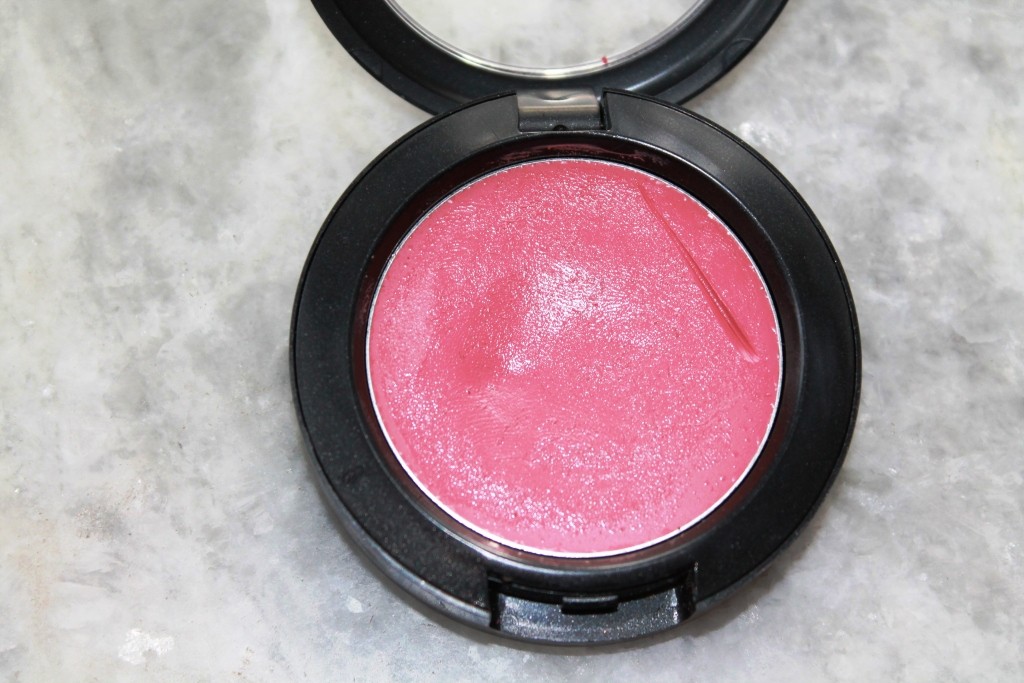 My take on MAC Creme Blend Blush in Posey

I am madly in love with this MAC blush,I just love everything about it.It is just the perfect combination of peach and pink.Using a creme blush can look nice and dewy and this one in particular,gives a very natural finish.I like this blush because it stays on longer than a powder blush.I would suggest you to use it with your fingers or with your make up sponge because it gives a flush of colour to my cheeks that way.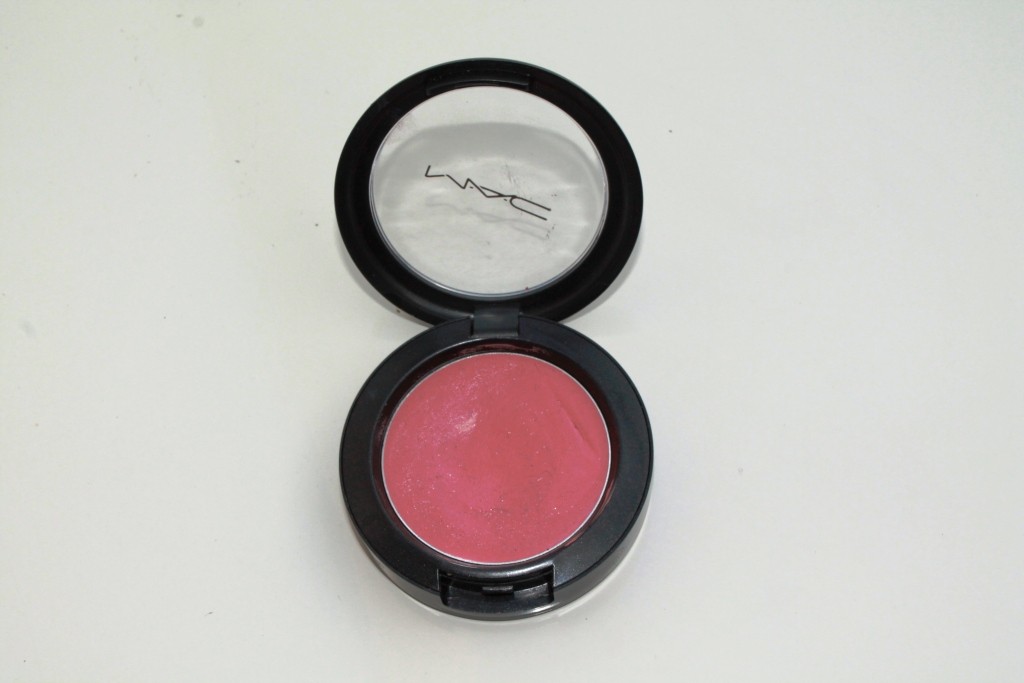 Posey is a warm coral,pinkish sort of colour.It is a lovely colour for all skin tones.It is that type of colour that gives a life to your face.MAC describes Posey as a warm peach color and I must say that the description is quite apt.There is no shimmer or glitter in this blush so you can wear it all the time.Posey gives a soft,dewy,pinkish look to my cheeks and instantly lights up my face.I am fair and a bit on the paler side so I always need to apply a flush of colour on my cheeks to make my face alive and this blush does exactly what I need from a blush.
SWATCH: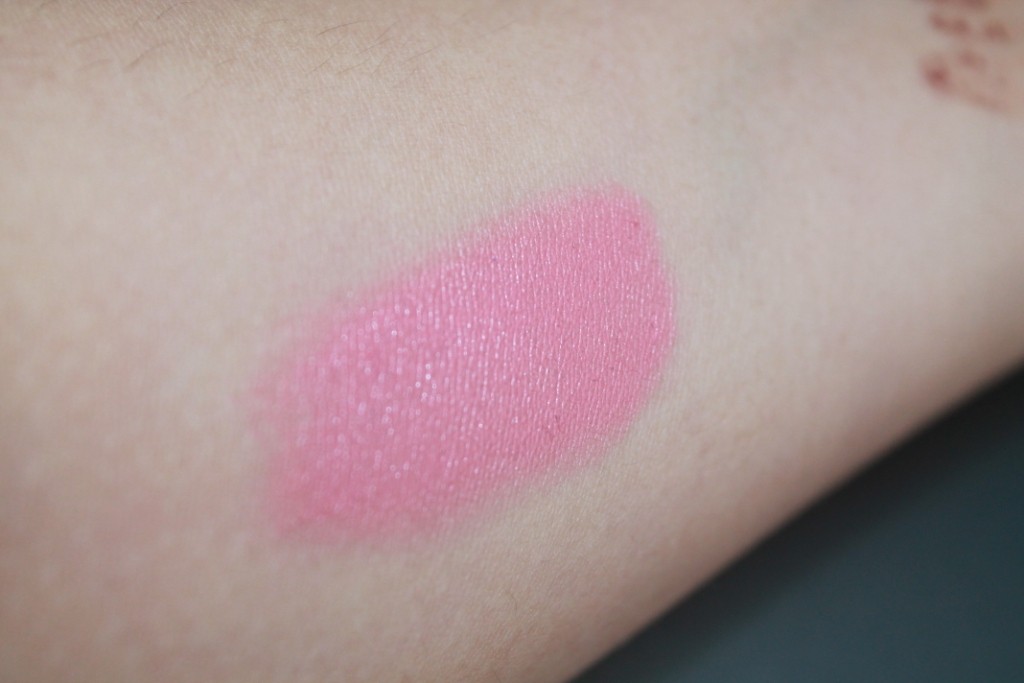 PIGMENTATION
Posey, like all MAC blushes is highly pigmented.The pigmentation is just out of the world.It is not thick and blends like a dream onto my skin.It is buildable so you can actually work on the colour and make it as light or as dark as you want.I like to apply it with my fingers,i just dot it on the apples of my cheeks it and dab it to get that light pink tint on my cheeks.I like to build it up according to my need and preference.It does not appear patchy at all,even after the whole day,it just looks fresh all day.It just looks a part of my skin,it does not appear like I have applied anything on my cheeks.
STAYING POWER
The MAC Posey Cream Blend Blush's staying power is just so amazing.If I apply it on my face after applying liquid foundation,it stays on my face all day without fading away.Normally I just apply powder foundation on my face and I dab the creme blush on my cheeks with my fingers and it stays on my face for a good 4-5hours with melting down.I have dry to combination skin and this blush works perfectly on my face.
WHAT I LIKE ABOUT MAC CREME BLEND BLUSH IN POSEY:
1.Amazing colour,mix of pink and peach.
2.Highly pigmented.
3.Buildable.
4.Gives a natural,dewy look.
5.Blend easily with fingers,no extra brush required.
6.Staying power is great.
7.Will suit all skin tones.
WHAT I DON'T LIKE ABOUT MAC CREME BLEND BLUSH IN POSEY:
1.Actually there is nothing that I do not like about this blush.I love this product to bits.LOVE….
RATING:On a scale of 1-5,I would give it a full 5 on 5.
WOULD I RECOMMEND MAC CREME BLEND BLUSH IN POSEY?
YES,I would definitely recommend it to all of you irrespective of your skintone.You can be fair,dusky or wheatish,just go ahead and buy this one.