How Fabric of Our Lives Should Be?
Hello Everyone,
Fabric is the most important part of our lives. It determines how one wants to look and also determines the style statement of any individual. Nino Cerruti rightfully narrated, "Only excellent fabric can originate an excellent fashion". The fabric quality plays an important role in designing your outfit. The quality, texture and prints are very important factors for determining a fabric, which further leads to the design and over all look of your outfit, ultimately leading to the presence of your personality. One should always approach for right choice of the fabric pertaining to the outfit style and design.
Keeping in mind the following points, a fabric matching your life style and personality would be an apt choice for how the fabric of our lives should be.
Comfortable and Reflects your Personality
Stefania Yarhi once quoted, "We are all made up of the same skin and bones, what separates us is what we dress over it". Most of the people dress to simply impress. This is possible providing one has a different look among all the people in a crowd. People try to be stylish, different and unique. In the haste of achieving the previously stated goals, they often come up with ideas which they might not be comfortable with. A style, an outfit or a fabric, not comfortable for you can always be your biggest fashion disaster. Your dress is your outer skin which sets you apart from the crowd and one should be always comfortable with the skin he/ she bears. Always remember to dress according to your comfort and pick a fabric which suits your comfort zone as it would help you to carry it like a pro. Hence, dressing according to your comfort zone will always be a reflection of your personality and choice.
According to Latest Trends, Seasons and Occasions
It is surely a point of priority that one's fabric and outfit should be according to their comfort zone and personality but to make it stand out truly it should be up to the latest trends and should put up their individual style statement. Having obsolete sense of style displayed in one's outfit and fabric choice would not be a wise decision. One should always try to portray some sense of style depicting latest fashion trends.
Trends change every year season to season. Each season brings a new color trend and a fashion item. They constantly expand according the weather and this time Eid-ul-Fitr just witnessed some of them. Due to the extremely warm weather one should try to have a light weigh outfit. The fabric should be light i.e. something like cotton, lawn or linen. Summers and warm weather is all about sweat and heat so try to have less tight and fitted clothes so that your outfit is airier.  In choice of colors, always remember that dark colors are heat absorbent and people have a misconception that dark colors provide a more glamourous look which is not true. For summers specially, one should try to pick light shades of pink, yellow, silver and grey which totally are a perfect choice for any occasion. Don't forget that white is the ultimate king of colors in summers.
Good in Quality
A good quality fabric is the most important part of your dress. It is the skin you wear above your own and should be of good quality, such that it comforts you. A bad quality fabric tends to destroy the look and feel of the outfit after one wash. Good dye, thread, design, texture and print of the fabric; these are some very important factors which are always considered regardless of the style and trends. Consider a loosely dyed cloth or cheap textured fabric, just after a single wash the outfit and the money could become a complete waste. A very important point to remember is that a good quality fabric, keeping in mind the above-mentioned factors, is always an important tool for portraying a strong impact of your dressing and styling sense.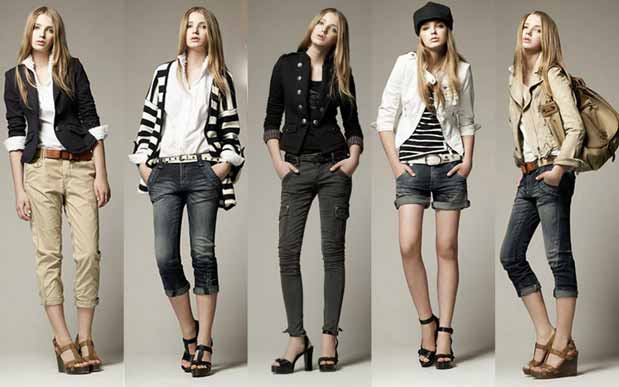 Celebrity Picks
Eid-ul-Fitr witnessed some of the best dressed celebrities this year. There are many celebrities like Maya Ali, Sajal Ali, Hareem Farooq, Urwa Hocane, Iqra Aziz and Momina Mustehsan who opted for light colored dresses and pastel colored looks. The looks were not only based on colorization but the styling was on point and easy going. The fashionistas completely slay in their respective looks and turned out to be stunning as always. Not only women but men also ruled the best dressed list. Ahad Raza Mir and Shehzad Sheikh are the names worth mentioning due to their simple and subtle choice for their outfits. The celebrities also kept it simple, subtle, according the weather keeping in mind the quality and trends.
Fabric is a very important part of representing yourself. Try keeping the above-mentioned tips for slaying your look and throwing an impact on others. Always try that the fabric of your life is comfortable, according to latest styles and trends and worth mentioning too.