5 Things to keep in mind while shopping for your wedding day!
Hello Everyone,
Weddings can be fun and exhausting at the same time. The planning that goes into weddings can drain you entirely, but the fun that tags along can't be compared to anything else. There is a lot that goes into planning weddings, but the one thing that remains at the forefront is the bridal ensemble. If you are planning on wearing designer lehengas throughout your wedding festivities, you are surely going to set yourself apart from the crowd. 
Since all your bridesmaids and your female loved ones will be wearing lehengas at your wedding, you can choose to stand out in designer lehengas. Designer lehengas are one of a kind because their colours, prints, embroidery and patterns are second to none. But before you set out shopping for your designer number, there are certain things you need to know so you can nail your bridal look.
Know the current trends:

 You don't want to wear an outdated lehenga at your wedding right? So keep yourself updated with the current trends before making a choice. The best way to do this is by scouring through various bridal magazines, and wedding sites and even stalking your favourite celebrities who have recently tied the knot. Get to know what is 'in' these days and plan your bridal look accordingly. 

Make a budget:

Designer lehengas can cost you a bomb. But there are also several designer numbers that are available in a budget range. You fix your precise budget and then stroll through boutiques to find your dream wedding lehenga. You should also have the margin to expand your budget by a little more just in case you like the one which is a bit more pricey than the rest. Talk with your family about the budget so there are no hiccups later on.
Know your skin and body type:

There are certain colours which look good only on certain skin types and certain fits which fit only a certain body type. You need to know your skin and body type both, so you can get a lehenga that compliments your body perfectly. Since every fabric in lehengas is also different, try them on to see how it looks and feels on your body before you make the choice.

Keep time for alterations:

Just because the lehenga fits you perfectly now doesn't mean it will do so on the day of your wedding. If you are shopping for your lehenga almost a month ahead of your wedding, chances are you might gain or lose some weight. So, let the alterations be pending until the last moments. 

Get the jewellery right:

Jewellery is another important aspect of your wedding look, which you must ensure to get right. When you're trying your bridal lehenga, do a trial for the jewellery too. Ensure the colour looks perfect under the right lights. The jewellery should also fit you well and there should be no room for mistakes.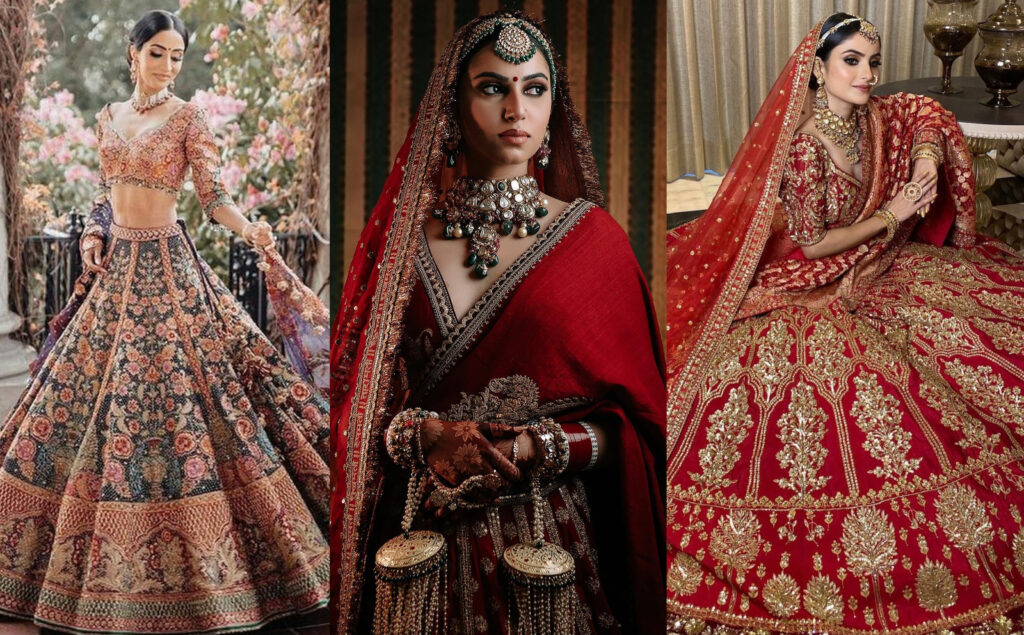 With these tips in mind, you can ensure your dream bridal look, just in time for your wedding.