Personalized Beauty Shopping with Aplava.com
Hello lovelies,
I am a shopaholic and I love to shop online for my everyday needs. I am an avid online shopper as I do not like roaming all day in crowded malls and shops to shop for my regular needs. I like to shop online as it gives me a thousand choices to shop from and that too in the comfort of my house. I keep trying different online portals and most of my shopping bag includes skincare, haircare, makeup and clothes. Recently while looking for some skincare stuff I landed on a website named APLAVA which sells some amazing skincare and haircare products for not only women and men as well as for babies. Being an avid shopper my search never ends and I usually shop like crazy from different websites because you do not get all the products you want at one place.
Aplava derives its name from Sanskrit. Aplava(pronounced as "Aap Luv" in original sanskrit) means taking a bath to purify oneself. It is an ablution process of cleaning onself. Just as you may have guessed it till now, Aplava wants to give its customers an experience of divine purity. Aplava is a start up beauty company, they bring forward an amazing assortment of prestige brands, household names and niche, cult beauty brands, all under one site.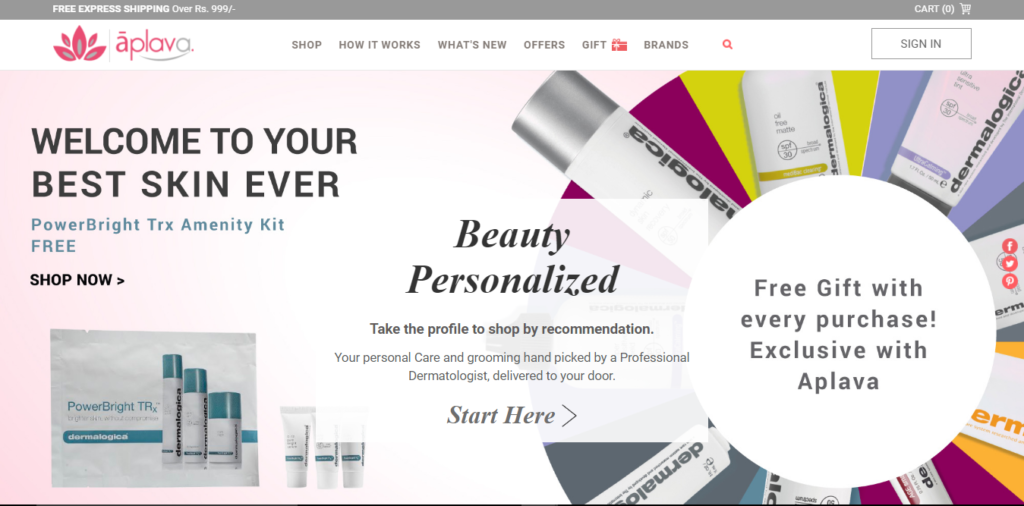 Aplava has a great professional team of Dermatologists and Beauty Advisors that pick brands cross a broad range of product categories including Skincare, Haircare, Bath and Body, Makeup, Fragrances, Candles, Travel, Mom and Baby, Homecare products and Men kits etc. They have International as well as Indian brands too. Aplava has the best beauty products and they have products from brands like Thalgo, Natio, Bottega Di Lungavita, Dermalogica, Panega Organics, Dr.Lipp, Olay, Maybelline, Ponds, Temple Spa, Philip B.Botanicals, The Nature's Co., O3+, Sebamed, Kronokare, Vichy, Lakme and so on. These are only few of the companies available on Aplava, there are tons more, go have a look at it yourself.
How many times does it happen that we end up buying skincare and haircare products without knowing the complete details about the ingredients and without knowing its effect on our skin and hair. I have sometimes ordered stuff just on somebody's recommendation or just by seeing the commercials on television and have ended up wasting my money on some products that didn't suit me at all. It is in such a situation that Aplava comes to our rescue.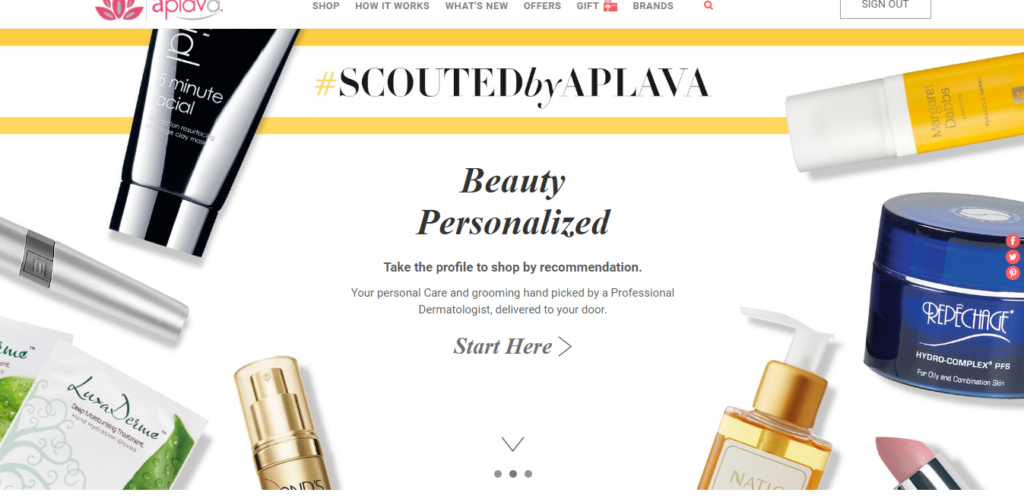 Now comes the fun part, the one reason why Aplava has an edge over other online shopping portals. Aplava has a personalized beauty concept which means that the experienced dermatologist at Aplava has developed a mechanism to advice and recommend products based on your skin type and skin concerns. You can actually go to the Personalized Beauty section on the profile page and get customized recommendations for your daily skincare and haircare routine.
This is How Aplava works:
At Aplava Personalized Beauty section you have to answer a set of questions about your skin and hair type. The questionnaire consists of various questions related to skin and hair and after finishing the questions you will get a list of products best suited for you. You can choose from the wide list of products chosen for you by Dermatologist.
Aplava creates a personalized profile for you, this will be our personal care profile that will help their team to understand our skin and hair type and they will accordingly recommend best beauty products for you. You can also get expert beauty advice for some special issues and the beauty experts will guide you through the process of choosing the right products for you. The experts will build a customized regime for you to allow pamper your skin. Ask the expert service is my favourite where we simply have to ask your query and the beauty expert will get back to you and that is something very unique for a website means getting expert advice at the click of a button.
Another issue that I face while shopping online is the authenticity of the products. As there are so many online shopping websites you really don't know which website sells authentic products and which one sells fake ones. I have received fake products from reputed online sites but with Aplava you do not have to worry about that also. Aplava works directly with manufacturers/authorized distributors to bring you over 5000 products straight from the brands themselves. You can trust that anything you buy from Aplava is 100% authentic, for sure.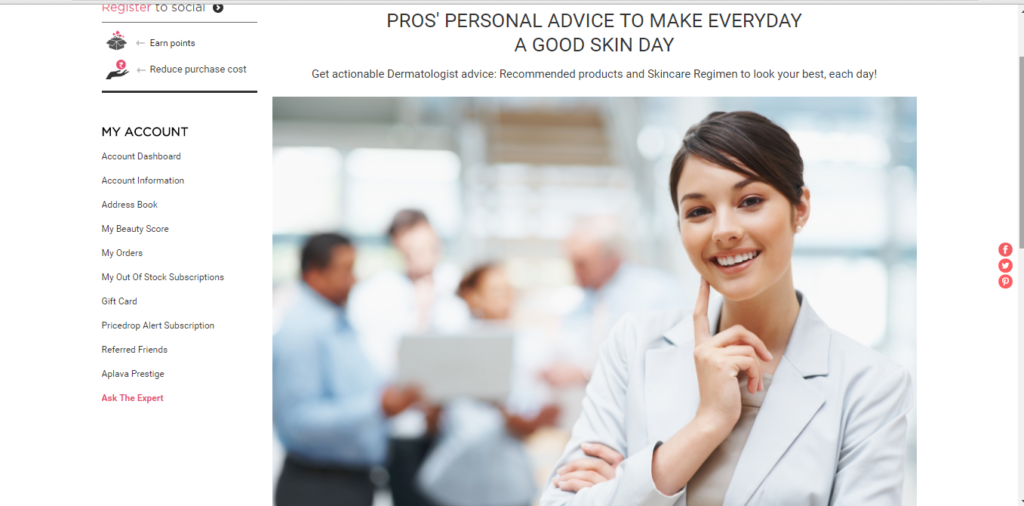 Aplava has some amazing range of products. I really want to try Natio products as I have heard quite a lot of good reviews about its products. I am lip balm hoarder and Aplava has some amazing range of lip balms, I will be ordering some Lip balms from them as well.
Aplava website is very user friendly and very easy to navigate too. It also has various payment options too. They also provide free shipping on orders of Rs.999 and above. Below that amount fixed delivery charge of Rs.50 is applicable for every order. They have 10 day return policy so you have enough time to return the goods bought if there is any damage or so.
I landed on this website a few days back and I will be ordering stuff based on the recommendations  according to my skin and hair type and will take advantage of the personalized beauty concept. Do visit the website and try out the amazing services of Aplava and do let me know your experiences.