Miracle Home Remedy to Treat Hair Loss and Dandruff: Indian Ayurvedic DIY
Hello everyone,
Today I will be sharing with you a hair pack that is highly effective to control the hair fall,  it promotes new hair growth and also prevent dandruff. There are no fancy ingredients required to make this hair pack, all the products used in this hair pack are easily available in our kitchen and it just requires 10 minutes to prepare the hair pack. It is super effective, doesn't require any expensive products  and it's super easy to make and the results are mind blowing.  Anyone who doesn't have the time to massage their head with hair oil blend and leave it for 2-3 hours,  this hair pack will come as a savior for those guys. This can be used by males as well as by females. You can adjust the quantity as per your hair length and prepare this hair pack as per your need. Hair fall is a problem that everyone of us encounter at some point of time in  our lives  and it gets worse when all the products  which guarantee to stop hair fall  do not work at all for us and the hair fall continues in spite of spending so much money on those expensive hair care products. So today's post is on a Miracle Home Remedy to Treat Hair Loss and Dandruff: Indian Ayurvedic DIY.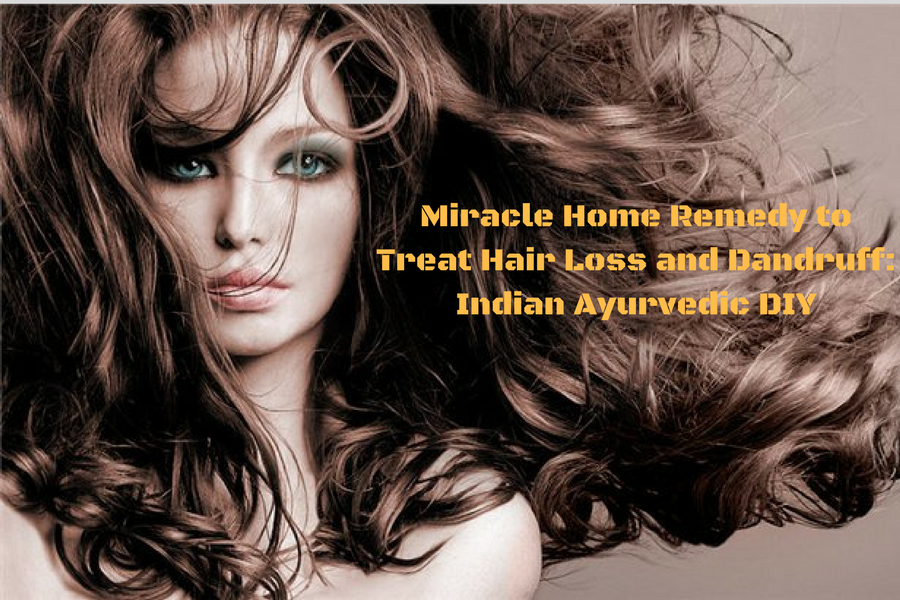 Losing 50-100  strands  of hair is normal but if you're losing more hair than that then it is an alarming situation for you. There can be several reasons of hair fall  such as stress,  pollution,  lack of nutrition,  hormonal disturbances,  change in weather conditions, unhealthy lifestyle , lack of sleep, whatever might be the cause of the hair fall some diy's or home remedies can help us to get rid of hair fall completely.  As all the ingredients used in home care remedies are natural and 100% organic you need not worry about the side effects of any of the ingredients. All of them are super gentle on your hair and will yield great results. The DIY that I am going to share with you today will help you to  control hair fall within 2 to 3 applications and will also help you to get rid of dandruff completely. This hair mask works on all  hair types and will give you amazing results. I would advise everyone of you to stop spending loads and loads of money on expenses hair care items because rarely will you find a product that does what it really claims to do. I used to spend a lot of money on such  hair care products but ever since I have switched to a more organic and holistic hair care regime my hair is in much better condition then what it was when I used to use commercial products on my hair.  Ayurveda offers millions of natural hair care ingredients that help you to counteract any hair issue without putting in much effort.  Ayurveda is a 5000 year old science that  treats your problem with the help of natural products and I so happy that I actually shifted to a much more healthier hair care routine.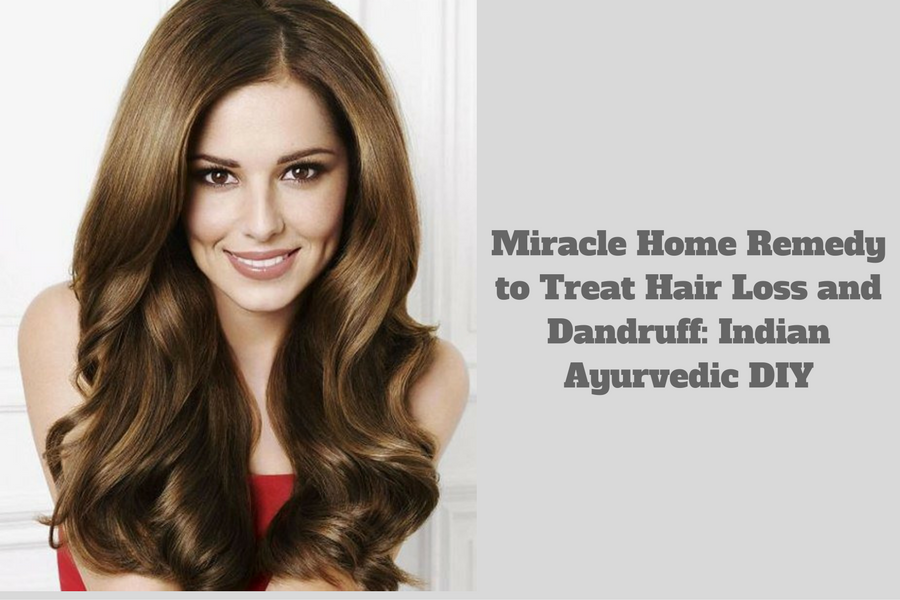 So without further ADO let's jump into the DIY:
Products Required:
5 Tbsp of Thick Yoghurt.
1/2 Tbsp of  Vegetable Glycerine.
1 Tbsp of Castor Oil.
2 Tbsp of Fenugreek Seeds.
1 leaf of fresh aloe vera plant.
1 Egg.
2 Tbsp of Fresh Onion Juice.
10 leaves of mint.
Procedure:
Soak the fenugreek seeds in 2 Tbsp of water at night. Do not add too much water because we have to grind the methi seeds in this water and adding too much water will make this pack very runny.
In the morning you will notice the meethi have swelled up, add the methi seeds with the water in which they were soaked  into a blender, add in the mint leaves and the fresh aloe vera leaf.  Remember to cut the thorns from the size of aloe vera leaves but do not remove the skin,  we also need to add the skin of the aloe vera into the paste.
Make a smooth paste out of it.
If you did not get a smooth paste add 1 tablespoon of yoghurt to it to give it a nice consistency.
Take out the  paste in a bowl,  add in the yoghurt, egg,  castor oil,  glycerine, fresh onion juice and mix it to make a smooth hair pack.
How to Apply the Hair Pack:
Detangle your hair  and divide your hair in  sections.
Now with the help of a hair pack brush or with your fingers apply this thick  paste onto your scalp.
Cover your scalp properly with this hair pack and whatever is left you can apply it to your hair length.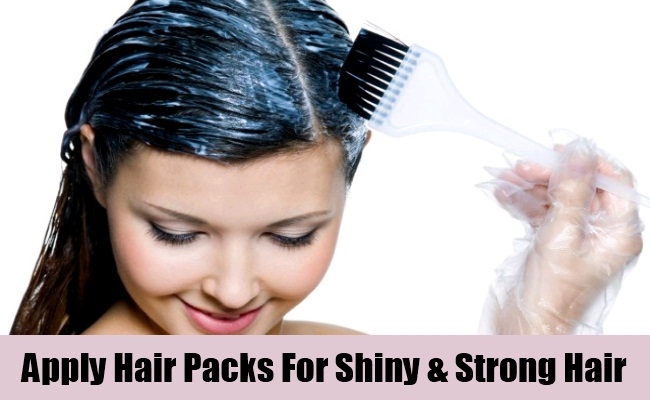 Wrap your hair up in a bun and cover it with a shower cap so that the heat helps to open up the follicles of the hair and this hair pack penetrate into the scalp.
Leave it on your hair for 1 hour.
Wash off with any paraben and sulfate free shampoo.
Benefits of using this Hair Pack:
Yoghurt has been used  as a hair care ingredients since ancient times. It is a multi-vitamin rich food which contains high levels of  lactic acid which is very beneficial for treating dull and damaged  hair. Yoghurt also has antifungal properties that can help fight dandruff.  Yoghurt is an effective home remedy to add shine to your dull and damaged mane.  Using yoghurt on your scalp can also help to reduce hair fall and hair loss. Yoghurt is responsible for  healthy and silky hair.  For anyone  who is trying to optimize their diet to promote the best possible conditions for hair growth it is important to remember that hair is made up of protein and therefore using protein rich foods  can boost up hair growth. Yoghurt is an example of a protein rich food which can be used  for treating hair loss. Yoghurt is perfect tonic for improving the quality of the hair. Yoghurt is rich in Vitamin B 5 and proteins that are beneficial for the hair. The protein content in yoghurt helps to moisturize your hair and get rid of dandruff.  Yoghurt is an excellent conditioner for the scalp.  It deeply moisturizers the scalp makes the hair glossy and shiny. It is rich in vitamin E and antioxidants which are highly beneficial for treating hair loss .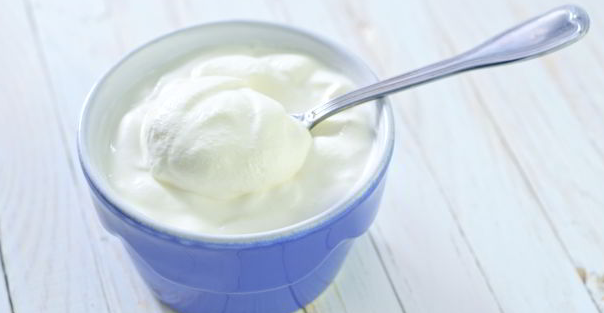 Glycerin absorbs water from the surroundings and this is what makes it an excellent ingredient for hair care.It acts as a natural humectant for the hair. Glycerin conditions the hair thus reducing breakage and dry and brittle hair. Glycerin eradicates itchy scalp and makes the scalp healthy. Glycerine improve the overall health of the hair,  because it attracts moisture, it is well known for his ability to smoothen and soften the hair. It pulls moisture back into the hair  cuticles  and locks it in, thus preventing hair from becoming dry and breaking off. Glycerine also acts as an excellent deep conditioner for those with dry,  thick and rough hair. But it should always be used in moderation because using it in excess  will make your hair oily and greasy.  Glycerine also promotes healthy hair growth.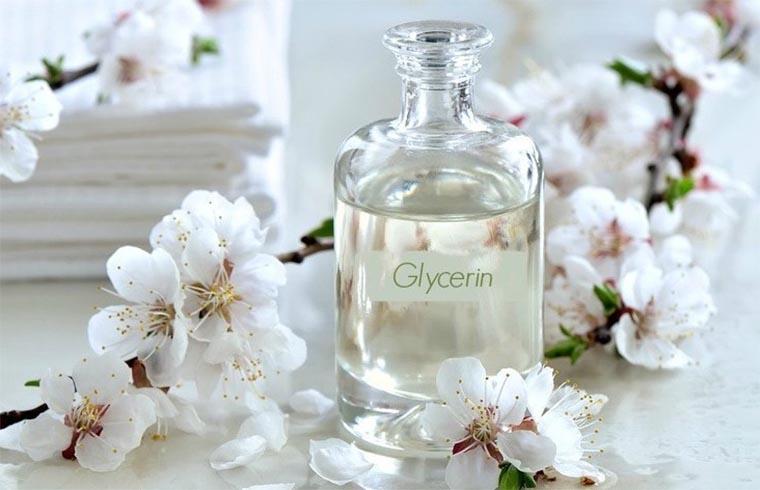 Castor oil is a bit thick in consistency so you need to mix it in another oil or into a hair pack to make it easy to apply. I have used castor oil in many hair care remedies and it is such a wonder oil which helps to make the hair thick and also control the hair fall. Castor Oil has a lot of natural antibacterial and antifungal properties and is also rich in Vitamin E, minerals, protein, Omega 6 and 9 beneficial fatty acids.  It is unusually high in Ricinoleic acid makes it very beneficial for hair. Castor oil can be used on the scalp to prevent hair loss and its antibacterial and antifungal properties make it beneficial for treating dandruff and scalp infections. Its Ricinoleic Acid content help increase blood circulation to the scalp and improves hair growth. Ricinoleic Acid is also said to help balance scalp's PH which can also help replenish the scalp's natural oil and some of the damage of chemical hair products. The antioxidants in Castor oil also supports Keratin in the hair and help make the hair stronger, smoother and less frizzy. It is one of the most effective home remedies for dry scalp, hair thinning, split ends and hair loss. Being rich in proteins, minerals and Vitamin E Castor Oil works as a magic potion for your hair.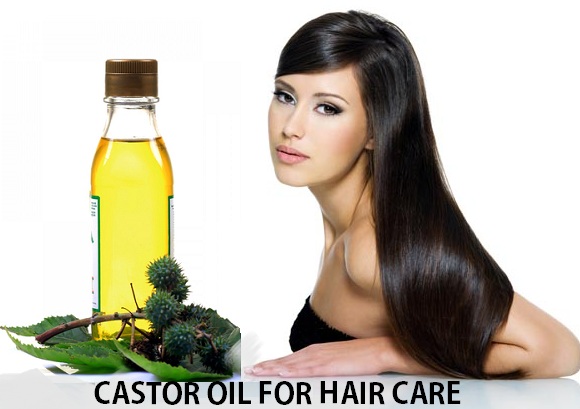 Methi or Fenugreek seeds are a natural solution to dandruff. It is also effective in controlling hair fall and strengthening the hair roots. It contains nicotinic acid as well as proteins that aid in hair growth. Lecithin present in methi seeds impart shine to your hair and also helps your hair to retain its natural color.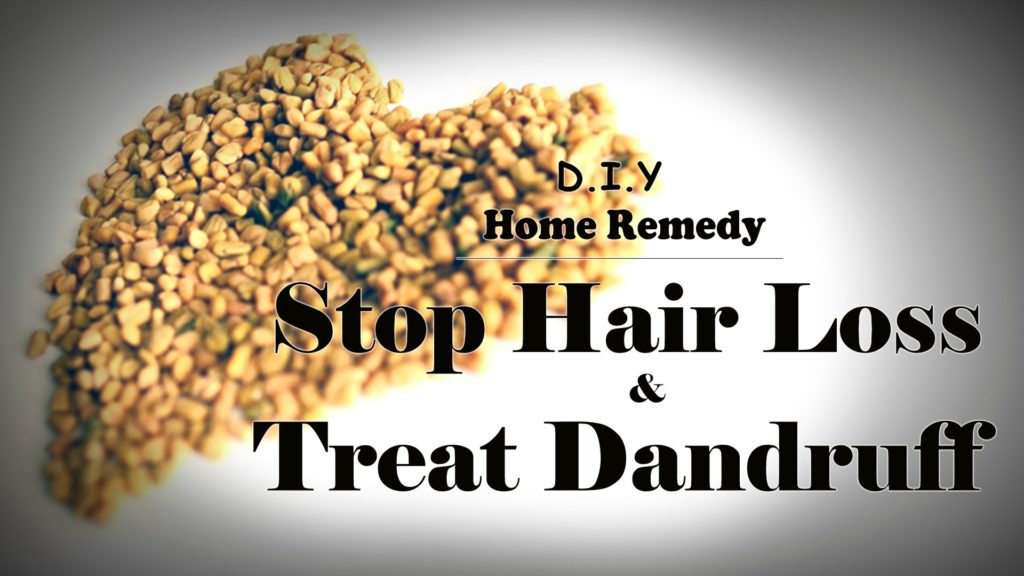 Aloe Vera has been known all over the globe for its unbelievable healing properties. The gel is made up of around 96% water, some organic and inorganic compounds, a type of protein which contains 18 of the 20 amino acids found in the body and lastly Vitamin A,B,C and E. Aloe Vera, the miracle pant is an ideal remedy to solve nearly all of your hair woes. You can apply this natural ingredient to cleanse, nourish and protect your hair from damage. You can also use aloe vera to get rid of dandruff, itchy scalp, dry hair and fungal infections. Aloe Vera is rich in amino acids, Vitamin A, Vitamin C and Folic Acid. When used on the hair Aloe Vera provides nourishment to the hair, prevents excess oiliness of the hair, eliminates dandruff, encourages hair growth and prevents hair loss.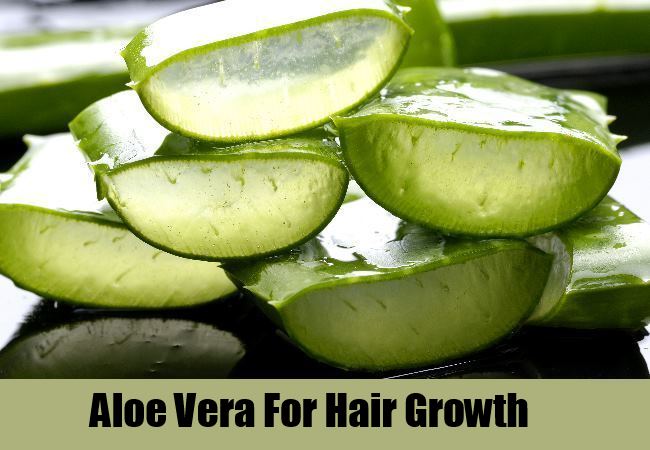 Since ages women have used eggs for healthy and beautiful hair. Hair is made up of proteins and amino acids. Egg contains a large amount of proteins as well as fatty acids and vitamins to strengthen the hair. They also deliver the correct nutrients so your hair can become strong and healthy. Egg is abundant in proteins and proteins help to make the hair follicle stronger and are thus less likely to breakage. Eggs acts like a hair conditioner and moisturizes dry hair. Vitamin A found in egg yolk will improve the hair's ability to produce natural moisture by stimulating sebum production. Vitamin E present in egg helps to promote healthy hair. The fatty protein present in egg i.e.Lecithin helps to prevent brittle hair and also prevents breakage.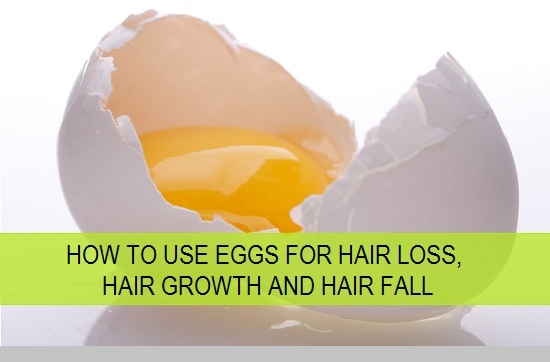 Onion juice is rich in sulphur that accelerates the production of collagen in the tissues that eventually help in the regrowth of the hair. It is one of the most effective home remedy for hair growth. Onion is very rich in sulfur-containing compounds that are responsible for its pungent odour and health-promoting properties. We must remember polyphenols are one of the largest categories of phyto nutrients in food and the highest content of it is found in onions. A wide variety of sulfides are found in onion which aids in hair growth. Methyl sulfonyl methane is a highly absorbable source of sulfur, found abundantly in onions especially in its outer layers. It facilitates the formation of keratin for hair, resulting in hair growth. It also helps a great deal in treating hair conditions of hair loss like Alopecia.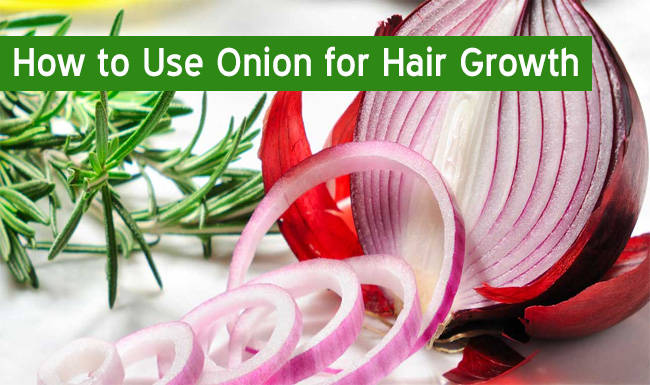 Rich in menthol and anti-bacterial properties, mint  is a precious gift of mother nature which is bestowed upon us.  Mint leaves are laden with  menthol and anti-bacterial properties, which make it a nourishing and caring ingredient for your tress. It is moisturizing, anti-fungal, and anti-inflammatory.  When applied to the scalp, mint moisturizes skin and soothes irritation caused by chemical, microbial, and environmental damage. Mint also increases blood flow and stimulates follicles to grow new hair at an accelerated rate.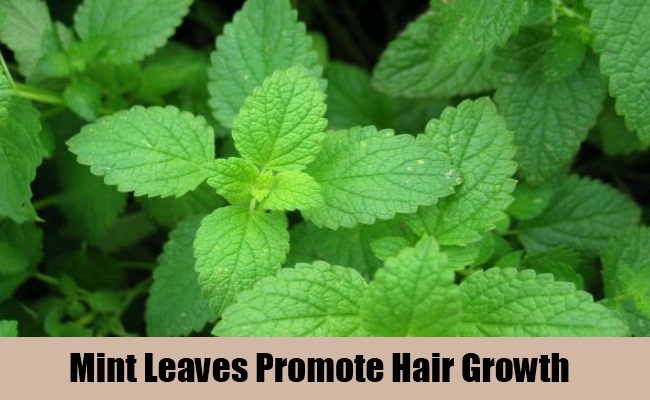 Guys prepare this hair pack and use it if you are suffering from hair fall and dandruff issue. This hair pack is going to work like a wonder and is going to stop hair fall within a few days  and is also going to help you get rid of dandruff.  All the ingredients of the hair pack are available at your house so you don't need to go hunting for the products,  you just need to collect all of them and prepare this hair pack and pamper your scalp by using it.  I like to pamper my scalp on Sundays, I give myself some me time, apply a good hair pack or hair oil,  exfoliate my skin, apply a face pack and just enjoy and pamper the woman in me.  We should always take out time for ourselves and take good care of our skin and hair because that is what makes us look beautiful and also presentable.  Good hair and skin are an indication of a healthy body which is why it is very important to take care of our hair and skin internally and also externally.
I would also like to mention that if you do not have a fresh aloe vera plant at your house you can also use 2 tablespoons of aloe vera gel and if you do not have fresh mint leaves you can use 5 drops of peppermint Essential oil.Use this  hair pack and see how lustrous, shiny, healthy and thick your hair feels right after the first  usage. It is going to solve a ton of your hair related problems, trust me. Do share this recipe with your family and friend if you like the results.