Keeping A Beautiful Smile Without Going Broke
Hello Everyone,
People of all age groups need full dental coverage. When there are no deductibles, you purchase dental coverage and not dental insurance. Insurance requires co-pays and picking up what's left of the bill. With dental coverage, a specific dollar amount per procedure is covered; you are financially responsible for the rest and any amounts that exceed your yearly spendable maximum.
Dental Emergencies:
Dental emergencies happen. Emergencies are situations where you have lost a tooth suddenly, broken one while being active, or injured your teeth or gums in an accident. Dental emergencies happen at the most inconvenient times, and some dental coverage plans offer immediate coverage.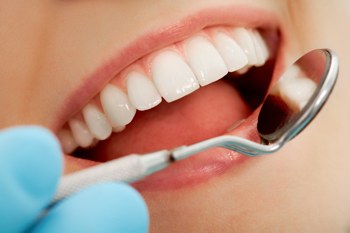 Preventative Care For Perfect Teeth
Annual preventative care, such as cleanings and x-rays are often included in full Cigna dental coverage plans. Most young adults are permitted one annual checkup appointment per year. This helps the dentist see if you are taking proper care of your teeth and gums. If you are lacking in a few areas of dental hygiene, the dentist can provide you with options and suggestions to improve your overall dental health.
Some Include Vision Coverage
Some full dental coverage plans also include a vision plan. This comes in handy as annual eye exams are also suggested for everyone. You can often save yourself the cost of the appointment just by paying your monthly premium every month, which is typically quite low. Glasses, prescription sunglasses, and contact lenses can get expensive; the coverage can help save you up to 50-percent or more, depending on your provider's guidelines.
Ability to Repair Dental Damage
If you find that you need extensive dental care, insurance may still leave you with hundreds or thousands to pay out-of-pocket. Combining dental coverage with in-house financial assistance or a payment plan can help you afford those expensive procedures. On average and depending on the type of procedure, full dental coverage plans can save you between 20-percent and 50-percent in out-of-pocket expenses.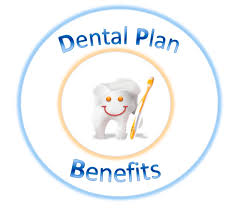 Could you pay $2,500 out-of-pocket for an expensive procedure? That is an example of how much you could pay out-of-pocket for procedures like root canals or dental implants after what a traditional dental insurance plan would cost.
Low Cost
One of the reasons that many young adults don't have any type of dental coverage or dental insurance is that they fear the cost. Another factor is, of course, society's overall fear of the dentist. Dental coverage is far different from expensive health insurance plans that cost hundreds of dollars per month. Dental coverage is often the cost of a night out, or a restaurant meal or less.

Closing Thoughts:
Although you likely don't enjoy going to the dentist, as most people don't, you should still purchase full dental coverage. Young adults are typically more daring and active, which can lead to accidental dental emergencies. Having coverage, or even getting coverage immediately as the incident occurs, makes sure that you can get the dental care that you need. It is ideal to inquire about how much is covered and what you will be responsible for, at least as an estimated value, prior to your appointment.
*Sponsored Post.