5 Ways to Style Kolhapuri Chappals With your Outfit
Hello Everyone,
Before you search kolhapuri chappal online, you would want to find out the best ways to style them with your outfit. Kolhapuri chappals generate the typical Indian ethnic vibe; hence, not everyone is comfortable with this footwear other than when being in the traditional attires. 
Kohlapuri chappals are not only ethnic. If used intelligently, they can go with any of your attire. 
Consider the following examples.  
#1 Indian Wear with Kolhapuri Chappals 
Anarkalis, sarees, and kurtas go well with kolhapuri chappals, giving you an elegant look that matches well. Truth to be told, kolhapuri chappals were designed keeping in mind the Indian ethnic attire. And with the changing trend in designs, these footwear have only emerged to be the favourites. From flats to heels, and structured thong, the kolhapuri chappals will give the necessary height you need. Moreover, in order to bring out a festive vibe, you can go with metallic-toned flats that match the festive tone of the Indian ethnic wear. And if you are planning to buy them then you will easily get the Kolhapuri Chappal Online in many different styles which can be easily paired with any ethnic outfit.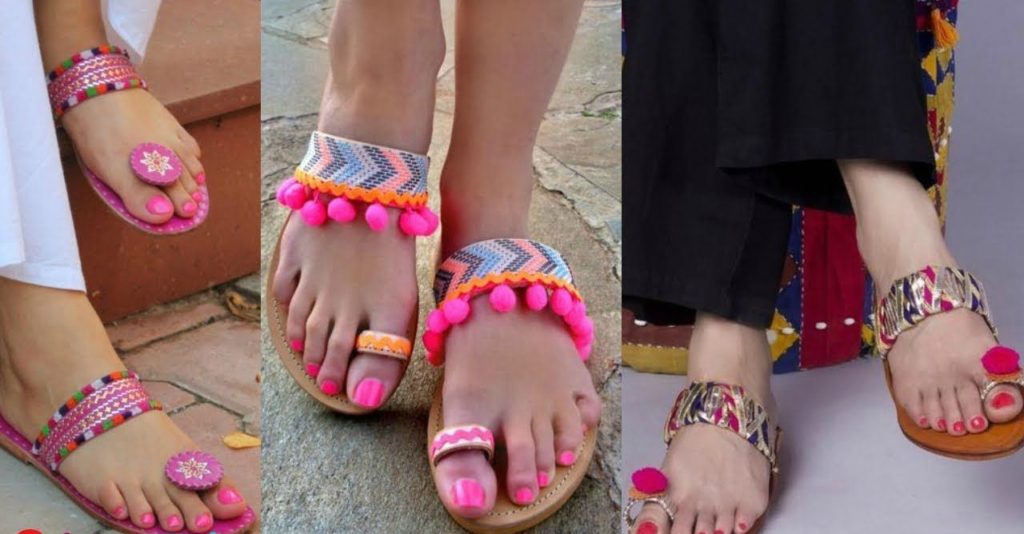 #2 Maxi Dresses with Kolhapuri Chappals 
To get the urban ethnic chic look, you can don kolhapuri flats with a maxi dress that looks great for a date night and have vibrant prints and patterns.  You can opt for a below-knee frock or a maxi dress paired with a one-tone colour kolhapuri flats. The flats need to be one-toned so that it can match the colours and prints of your dress. Nowadays many Kolhapuri Chappal Online come in various shades that are in trend.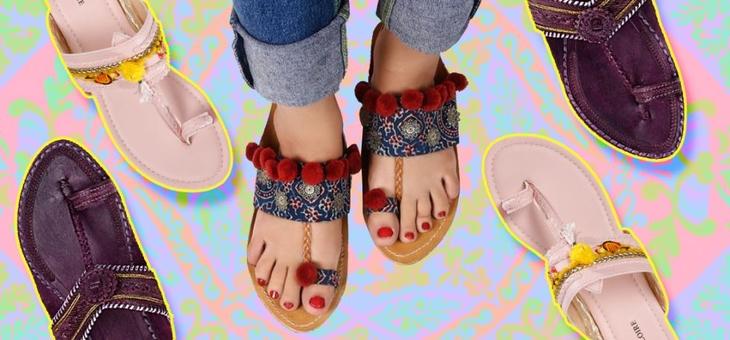 #3 Western Dress with Kolhapuri Chappals 
If you want to amp up the mood a little with your casual western dress, you can opt for kolhapuri flats or heels to create a more glamorous look while maintaining the ethnic vibe. However, when you are going with this combination, to get the best out of the attire, ensure that the flats are in the same colour tone as the dress. However, this is not necessary. As long as you are confident, you can pull off any contrasting colour combination. We suggest that you go for a brighter colour as it will not only lift your outfit but will also put all focus on your cool flats.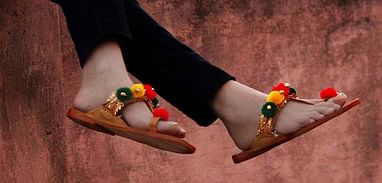 #4 Casual Dress with Kolhapuri Chappals 
If you don't feel like dressing up for the day, you still can look chic in your sombre attire if you decide to go with bright paired kolhapuri flats. One-toned and light coloured outfits are every woman's go-to choice. To make your look street smart, you can add a little colour. You can look for bright kolhapuri chappals online that will add a fun element to your otherwise dismal attire. To amp up the mood, you can pair your look with a pair of sunglasses. 
#5 Denims and Kolhapuri Chappals 
This is our favourite combination. From celebrities to fashion enthusiasts, jeans and kolhapuri flats are the go-to statements for the cool urban look. Kolhapuri flats make the look comfortable yet vogue. You can add an uber-chic vibe to your casual jeans look by pairing it with kolhapuri flats. When it comes to achieving a street style look, nothing can beat this combination.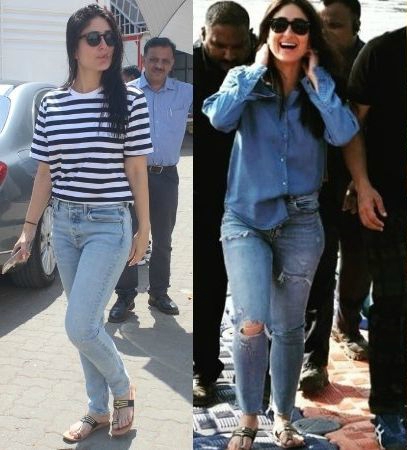 These are the best combinations one can go with when using kolhapuri chappals. And with the ease of online shopping, you can buy Kolhapuri Chappal Online.