Top 10 Homemade Tips To Combat All Aging Signs
Hello Everyone,
 A common dream of most of the women is having a young-looking skin. But these days, there are many skin care problems that affect any women. These problems include fine lines, dark spots, wrinkles, laugh lines and crow's feet. To combat these skin troubles, most of the women spend much money on many anti-aging creams and clinical procedures to get the desired skin. However, we easily turn that dream into reality by using several anti-aging tips and natural home remedies. The most important thing is that these methods are very safe, inexpensive, effective and don't have any side effect. Read further to understand more some homemade tips to combat all aging signs.
Banana Face Pack
Being packed with essential vitamins, using bananas is one of the excellent beauty tips for glowing skin. Apart from that, it is also famous for its anti-aging effects because it is filled with vitamins A, B, and E. Furthermore, it maintains a youthful looking skin thanks to its zinc, potassium, and iron. Here is the recipe to make this pack at home:
Ingredients:
Small ripe banana – 1
Rosewater – 1 teaspoon
Honey – 1 teaspoon
Yogurt – 1 teaspoon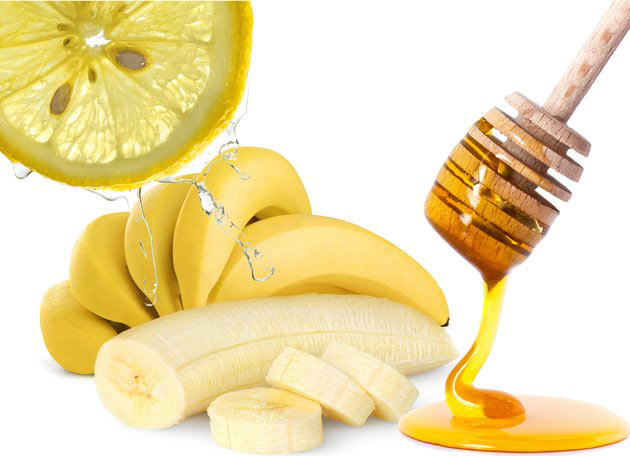 Process:
The first step is chopping and mashing the banana. The next step is adding together the rosewater and honey to the mashed banana. Then, add the yogurt to this mixture and mix well until a smooth, homogenous paste is formed. Now start applying this banana pack on your skin and rinse using cool water after 30 minutes. This pack can be applied 1-2 times weekly.
Avocado Mask
As you know, avocados are full of vitamin C, which can promote the production of collagen, making the skin smooth and firm. Besides, due to its carotenoids and vitamin E, this fruit can prevent the skin from the damage of free radical. Along with that, this healthy fruit also aids in eliminating the wrinkles & fine lines, and enhancing your skin radiance as well. To make this avocado mask, try the steps below:
Ingredients:
Process:
Remove the pit of the avocado at first and later grate it into a paste. Then, apply this mask on your skin and after 10 to 12 minutes, rinse off with water. Apply this mask once every week for visible results.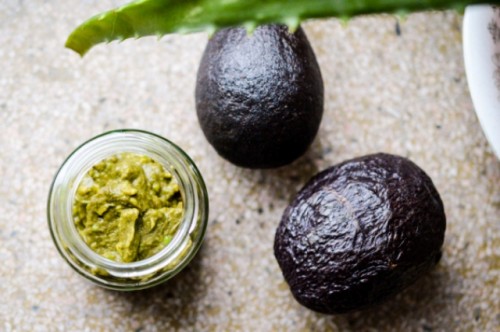 Almonds & Milk Pack
Milk has the capacity to prevent the dry skin, which is a common reason for the signs of skin aging to develop. Almonds can rejuvenate and hydrate your skin owing to its vitamin E. As a result, this can combat sagging skin and wrinkles. Here is the method to make this pack:
Ingredients:
Process:
The first step is adding enough milk to the prepared almonds so that they're soaked thoroughly. Later set it aside for all night and after that, grind the almonds with same milk to get a paste. Begin applying on your face and rinse the pack off after the duration of 20 minutes. This face pack should be applied 1-2 times weekly.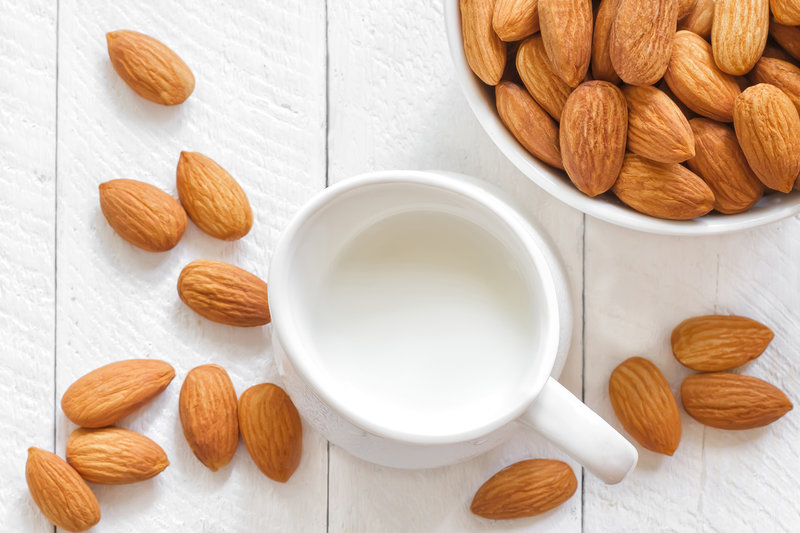 Mashed Strawberries Pack
Typically, strawberries work wonders to combat aging signs since they are full of antioxidants. Plus, they are also crammed with vitamin C that helps to promote the skin's elasticity. Besides, it also contains other important vitamins and minerals, which even out skin tone, remove dead cells and brighten the complexion as well. Regular use of this remedy is useful for fighting fine lines, age spots and wrinkles.
Ingredients:
Strawberries – 3 to 4
Water
Process:
Mash the prepared strawberries properly until there are no lumps. Directly apply this resultant pack on your face and leave the face pack to sit for around 10-12 minutes. Afterward, rinse the pack with water. Try this method once or twice weekly for best results.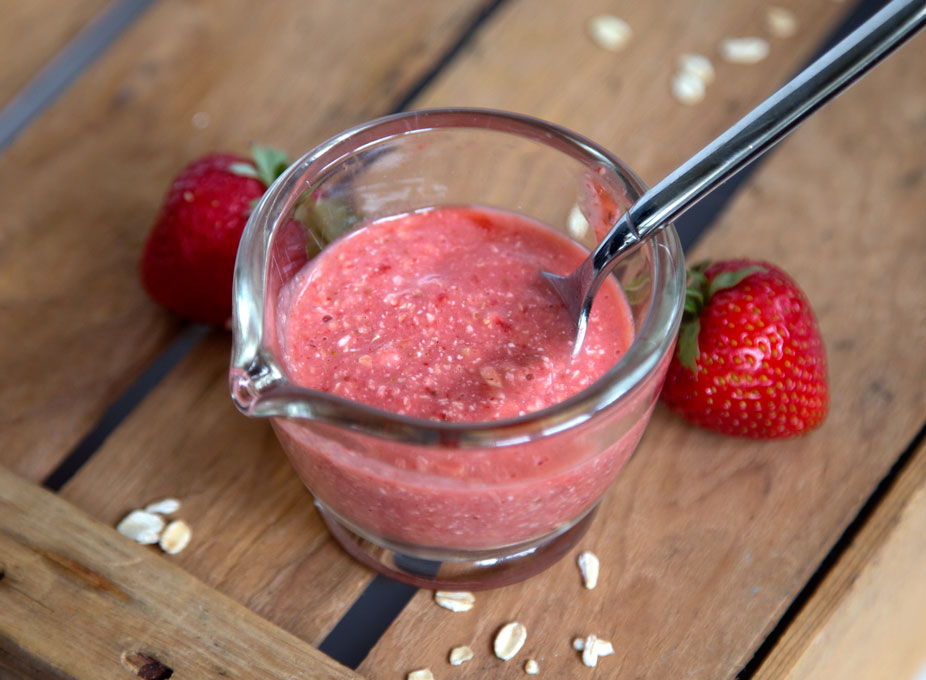 Flower Face Mask
Rose petals come with vitamin E content that hydrates the skin. They also act as a skin toner, which makes it firm. Chamomile flowers can soothe your skin and make it healthier and softer while marigold petals comprise skin moisturizing and nourishing properties. To make this mask at home, follow the steps below:
Ingredients:
Olive oil – 4 drops
Marigold flower petals – 1 handful
Rose petals – 1 handful
Chamomile flower petals – 1 handful
Water
Process:
Firstly, blend all the above ingredients together and add enough water to have a smooth consistency. Thereafter, apply this resultant mask on your skin and remove it using cold water after 20 minutes. Apply a toner and lastly, moisturize the skin as normal. This mask can be applied once time weekly.
Honey Remedy
Honey is a natural and popular ingredient in many skin care products. Honey is generally the best moisturizer of nature and can keep wrinkles at bay. Along with that, honey can rejuvenate the skin and repair the damaged caused due to free radicals owing to its antioxidants.
Ingredients:
Organic honey – 1 to 2 tbsp
Water
Process:
Take the honey and apply generously on your face and neck. Then, massage gently for one minute or two. Leave this application on for 15 to 20 minutes and afterward, rinse with water. This natural remedy should be used daily or every alternate day for best results.
Potato And Carrot Pack
Potato is a wonderful anti-aging ingredient that flattens the skin tone and removes wrinkles. Being rich in vitamin A, carrots boost the production of collagen in the skin. Collagen can make the skin tight and inhibit wrinkles, thus providing a glow to the face. Here is the recipe to make this mask:
Ingredients:
Small carrot – 1
Small potato – 1
Turmeric – 1 pinch
Baking soda  – 1 pinch
Water
Process:
The first step is boiling the potato and carrot, and chopping them into small pieces. The next step is mashing them to get a smooth paste and adding a pinch of baking soda and turmeric to it. Mix well with the water to attain a smooth paste. Now apply this mask all over your face and keep for the duration of 20 minutes. Finally, you use some warm water to clean it. Repeat this pack application 2 times per week.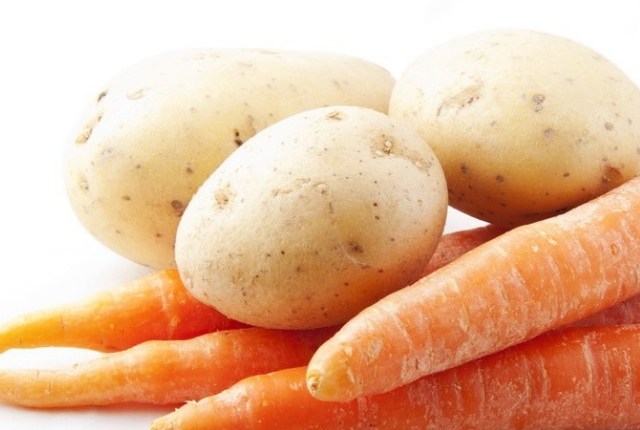 Rosewater Pack
Generally, rosewater contains a calming effect on your skin and has regenerating properties as well. It increases the circulation of blood in the capillaries, thereby reducing thread veins. Apart from that, it aids in reducing puffiness under the eyes and blemishes too.
Ingredients:
Rosewater – 2 teaspoons
Lemon juice – ½ teaspoon
Glycerin – few drops
Cotton ball
Process:
The first step is to mix the rosewater, glycerin and lemon juice together. The next step is to immerse the cotton ball in the resultant mixture. After that, apply it all over your face. After applying this pack, don't wash your face because the face will absorb it totally. Follow this process every other night prior to hitting the bed.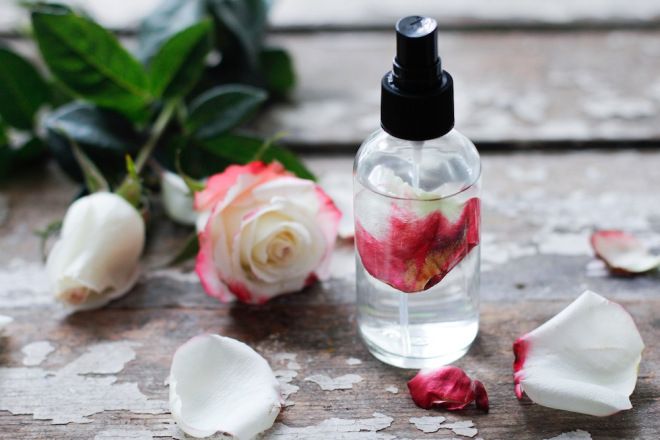 Pineapple Face Pack
Pineapple has the capacity to diminish the first aging signs, as it has micronutrients and phytochemicals. It is also loaded with vitamin C which enhances the optimum collagen production in the skin. This helps to lower wrinkles and fine lines.
Ingredients:
Ripe pineapple -1 slice
Water
Process:
Simply, rub the slice of pineapple on the skin for around 5 minutes and leave this juice on the skin for ten minutes. After that, rinse well using water and repeat this home treatment twice or thrice per week.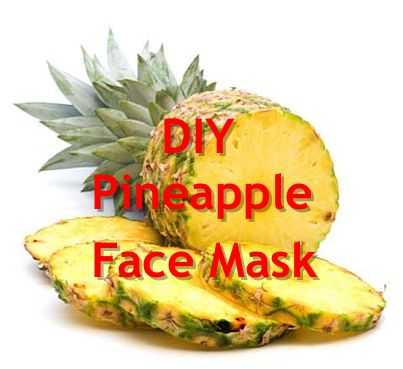 Papaya Pack
Papaya cleanses the skin's impurities and exfoliates dead cells, as it comprises a special enzyme known as papain and is also rich in antioxidants. Besides, it helps to regenerate new cells and boosts the skin's elasticity.
Ingredients:
Ripe papaya – few pieces
Warm water
Process:
Make a smooth paste by mashing the papaya pieces and if required, add some water. After that, apply this resulting pack all over your face and rinse using warm water after 10 minutes. This application should be used twice per week.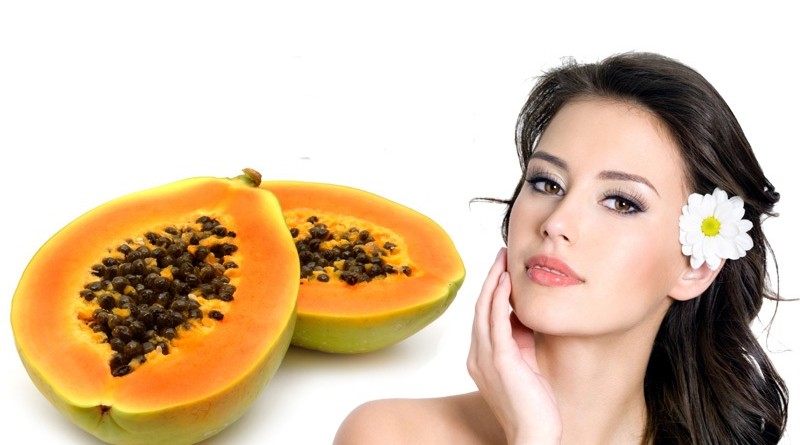 Now say goodbye to all the aging signs by trying these homemade tips. Remember to share your beauty tips with use.
Guest Post by Mai Cao
Author Bio:
This guest post is by Mai Cao, a blogger with many years of experience on searching the best natural home remedies for beauty and health issues