Skin Brightening  Saffron & Turmeric Glow Serum DIY
Hello Everyone,
Today I am going to share a DIY Serum recipe with you guys. I tried out this serum a few months back and the results were just so amazing that I had to share this amazing skin brightening homemade serum with all of you.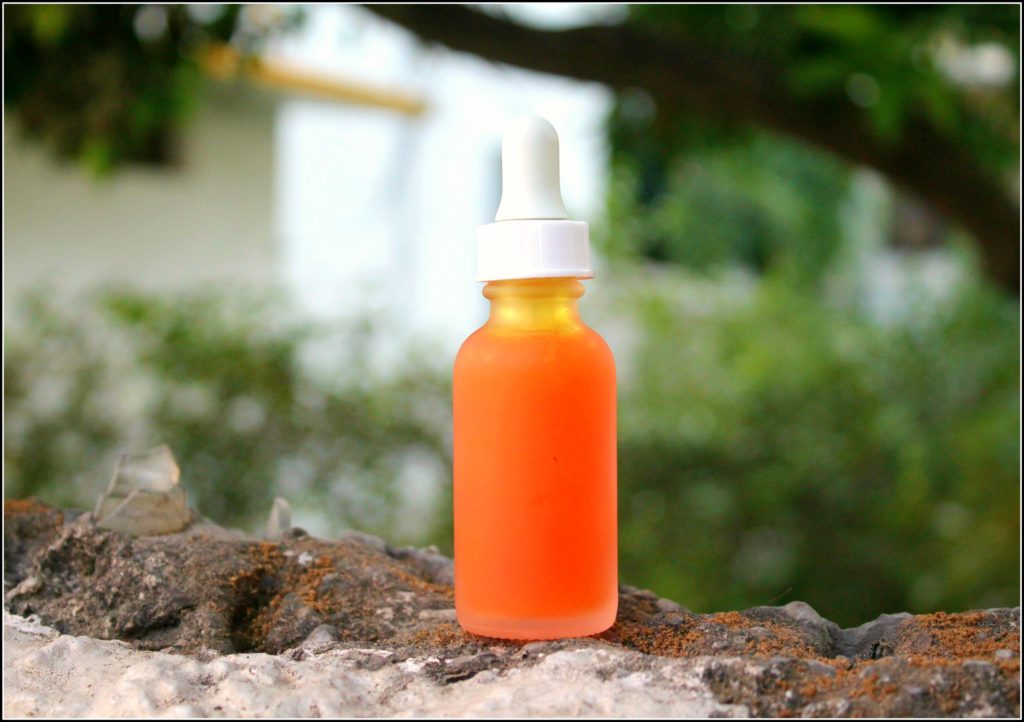 Ingredients Required:
1 Tsp Saffron
3 Tbsp Aloe Vera Gel
3 Tbsp Pure Rose Water or Rose Hydrosol
10 drops of Argan Oil/ Rosehip Oil
1 Vitamin E Capsule
Pinch Turmeric
A few drops of Glycerine
Instructions:
Take 1 Tsp Kesar strands in a pestle and mortar and grind it to a fine powder.
Take around 3 Tbsp Rose Hydrosol in a bowl and add the powdered kesar to it. Mix well. Let the kesar infuse in rose hydrosol for 30 minutes.
After 30 minutes you will see that the rose hydrosol has infused with the saffron and has changed into a dark orange colour solution.
Add a pinch of turmeric to it and mix well.
In a separate bowl take 3 Tbsp of Aloe Vera Gel and start adding the saffron and turmeric solution to it gradually and mix till you get a homogeneous serum like mixture.
At last add all the remaining ingredients like glycerine, rosehip oil, one Vitamin E Capsule and mix well.
Your serum is ready.
Transfer it to a glass dropper bottle.
You can store it in the refrigerator for around 20 days.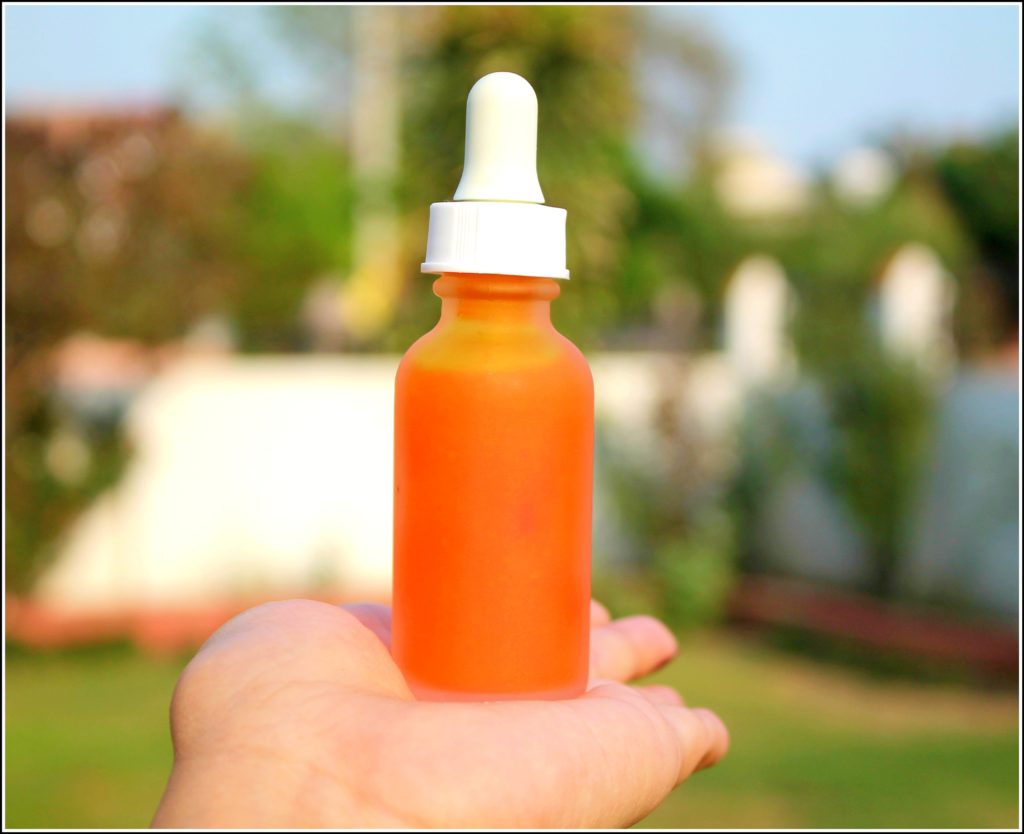 How to Use:
At night wash your face with a soap free cleanser, apply a toner and apply 2-3 drops of the serum on your face.
Massage it into your skin.
Leave overnight.
Wash off your face with lukewarm water in the morning.
Swatch of the Skin Brightening Saffron & Turmeric Glow Serum: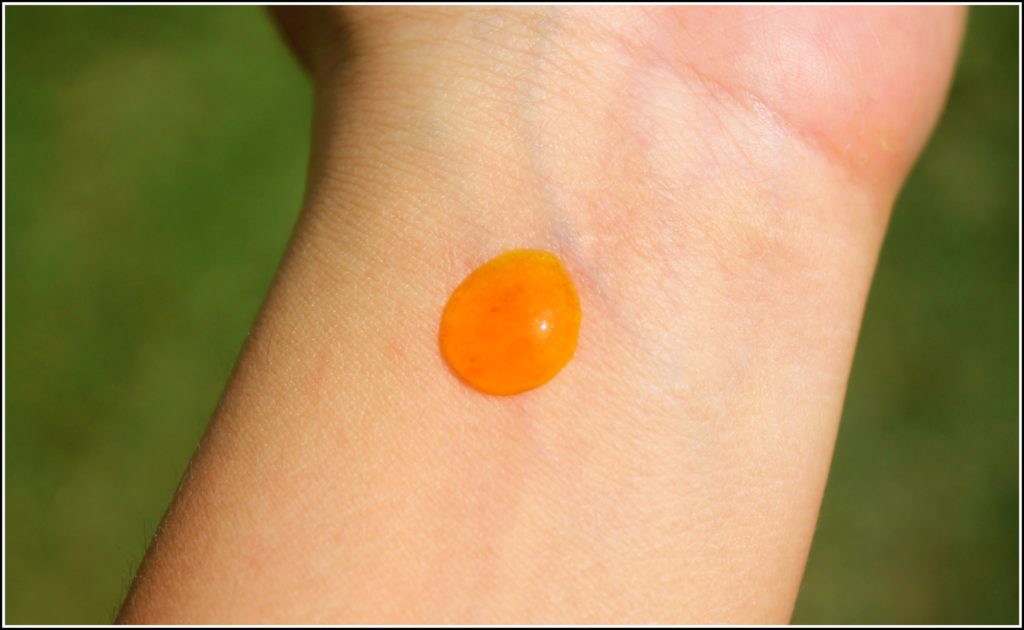 Points to Remember:
Please take good quality kesar while making this serum.
The kesar and turmeric present in the serum will stain your skin a little bit for around 10 minutes after application so I would advice you to apply this serum only at night.
The stain goes off within a few minutes of application.
You can also add any essential oil to this serum.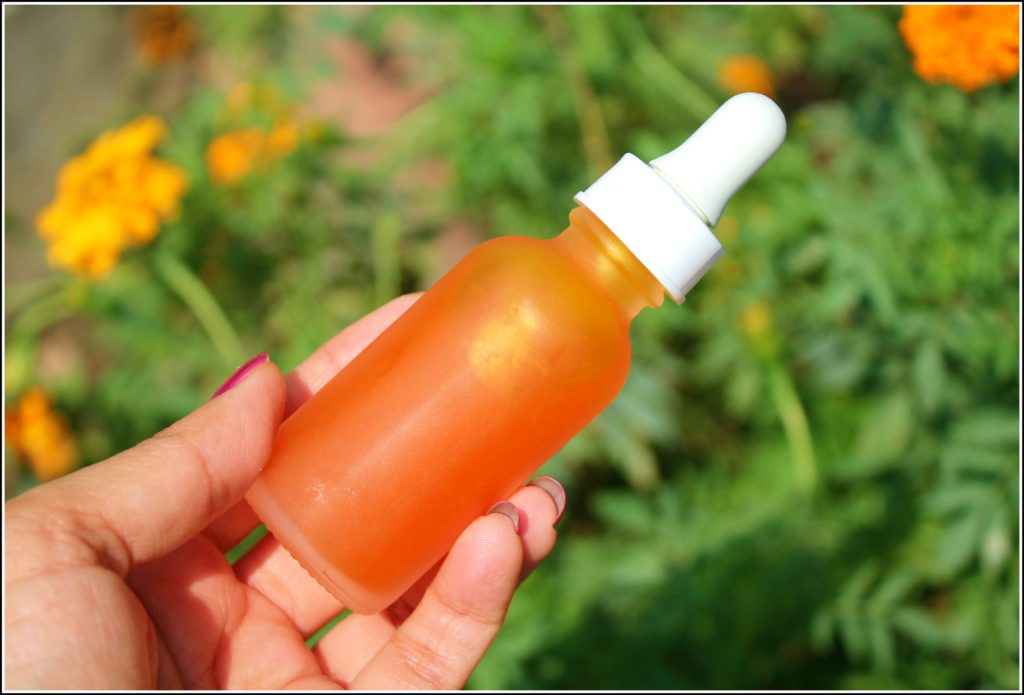 This serum will help you to brighten your skin, works as an excellent night serum, it hydrates and nourishes your skin and will also help to fade off any dark spots or brown spots from your face. You will wake up with bright and glowing skin. It works instantly due to the presence of potent ingredients like saffron and turmeric.
Enjoy using!
Do tag me on Instagram if you try out this serum!