Remove Sun Spots or Age Spots Guaranteed With This 2 Ingredient Simple DIY
Everybody's got them. Old and young, middle-aged, men, women, these are little brown spots you can find on just about anyone who spends time out in the sun. Some cultures may consider them beautiful, and they can be! But they can also be seen as a sign of aging… and who wants that!I'm talking about AGE SPOTS/SUN SPOTS! So today's post is going to be on how to remove sun spots or age spots guaranteed with this 2 ingredient simple DIY.
Are Age Spots and Sun Spots the Same Thing?
If you have small brown spots on the surface of your skin, you may be trying to determine whether they are age spots or sun spots. The truth is that age spots and sun spots are actually the exact same thing. In fact these go by various numerous name including sun spots, age spots and liver spots. Most often small small brown spots on the skin are referred to as age spots simply because they tend to develop as one ages. Though  they can occur at any age, they are most common among people who are over the age of 40. Therefore, they are seen as one of the most common signs of aging. As people age, production of the skin pigment i.e. melanin(that gives the skin its colour)speeds up. This results in concentrated patches often referred to as age spots.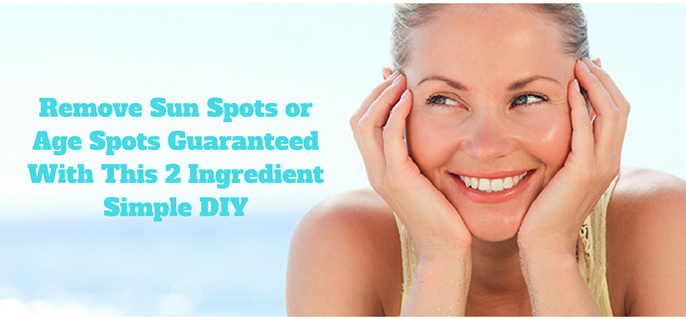 The name Sun Spots is based on what typically causes small dark spots on the skin. A pigment in the skin called melanin is responsible for tanning which occurs to prevent the deeper layers of the skin from sun damage. In time, however, melanin, can actually form clumps that do not fade away like a tan. These clumps appear as small brown spots on the surface of the skin. Sun spots most often occur on the face, neck, hands, arms and shoulders because these areas are commonly exposed to the sun. They occur as a result of prolonged or frequent exposure to the sun.
What Are Age Spots/Sun Spots?
Age spots/Sun spots are little brown or gray spots on the skin that are caused by lots of exposure to ultraviolet light from the sun. You see them most in people who are over 40, but virtually anyone who spends time outside can get them on their skin. Age spots are result of an excess production of melanin, or skin pigment. Skin aging, sun exposure, or other forms of ultraviolet(UV rays)light exposure, such as tanning beds are all possible causes. You're most likely to develop age spots on the areas of your skin that receive the most sun exposure, including:
your face.
the back of your hands.
your shoulders.
your upper back.
your forearms.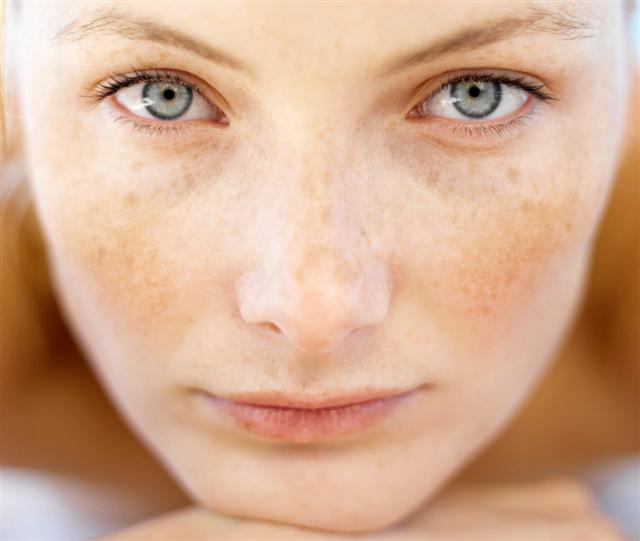 So today I will be sharing with you all a very easy Diy which you can use daily and can get rid of those annoying spots within a few weeks. This recipe may not be an overnight fix but it is very effective. I tried using this recipe on my Mum and on one of my friend and within 2 months their sun spots have lightened and a few of them have faded completely. So let us start with the DIY.
Ingredients:
One medium size onion.
Apple Cider Vinegar.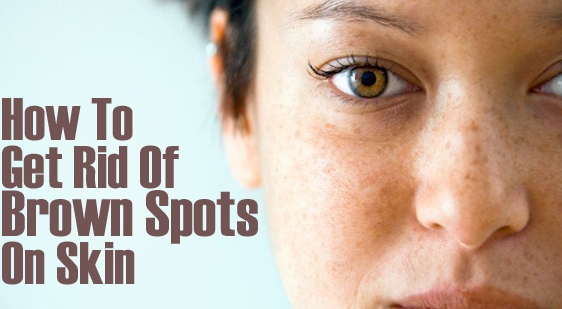 Instructions:
Take a medium onion and chop it into small pieces.
Drop the onion into a blender and add 1/2 cup of Apple Cider Vinegar to it.
Blend it properly and empty the smooth blend into a bowl.
Now take a cotton bowl, dip into the mix and apply it onto the affected area once in a day.
Wash off after 30 minutes with tap water.
Do this every day for 4-6 weeks.
Benefits of Using this DIY:
You may not be aware that onion is actually excellent for skin glowing. Onion is packed with Vitamin A, C and E. This group of vitamins, together known as antioxidants helps in fighting against the damage caused by the harmful UV rays. They also help in protecting against free radical damage which is responsible for premature aging. Onion is also a powerful antiseptic which can free your skin from acne causing bacteria and other skin infections.  Massaging your face with fresh onion juice can be very useful in increasing blood circulation. This massage would give your face a more youthful and radiant appearance.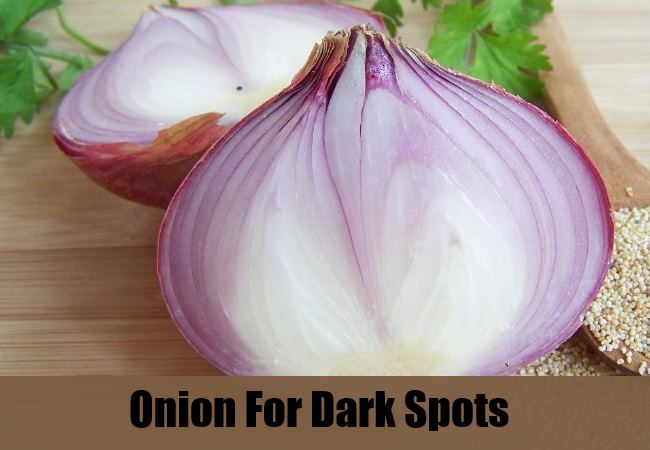 The Phytonutrients and antioxidants present in onion will help provide deep nourishment to your skin while also helping in removing skin impurities. Onion juice is also excellent for getting rid of dark spots and pigmentation. The Vitamin C component of onion plays the key role in treating dark spots, ugly patches and pigmentation marks and so on. Regular application of onion juice can help us get rid of dull and lifeless skin. The antioxidants and vitamins present in onion give the skin cells a significant beauty boost which results into a healthy and radiant looking skin. Onion juice also purifies the blood thereby making the complexion lighter and also fades away all the sun spots/age spots on face.
Apple Cider vinegar is one of nature's most powerful ingredient that offers health as well as beauty benefits. ACV  is rich in acetic, citric and malic acid as well as vitamins, enzymes, mineral salts and amino acids. There are several key attributes to ACV that help maintain beautiful skin as well as deal with other beauty woes. Always use only the raw unfiltered version of ACV. Apple Cider Vinegar is equally as effective when taken internally as when it is applied to the skin externally. It is a cost effective, 100%natural and organic way to keep your skin soft, supple and spot free.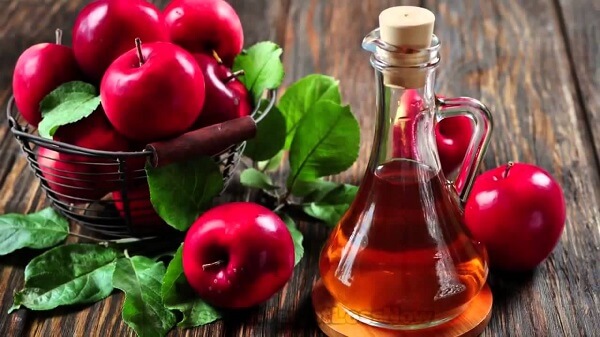 When you use ACV on your face daily you will notice a substantial difference in age spots. Apple cider vinegar contains Alpha hydroxy acids that will remove dead skin and will reveal healthy and vibrant new skin. Regular usage of ACV on the skin will slowly lighten all the sun spots and will eventually fade them off.  Apple cider vinegar has antibacterial, antifungal and antiviral properties that are capable of keeping bacteria at bay and prevents pimples and acne.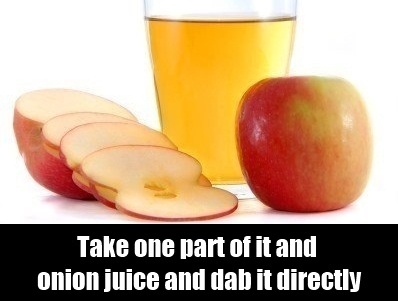 So do try out this simple home remedy and say bye to Age Spots/Sun Spots permanently. Be consistent with this diy and you will notice a difference within 2 weeks of application. Keep using it and I am sure it will eventually fade away all the sun spots/age spots on your face, on your hands and on all the other parts of the body. Do try this out this homemade recipe to remove sun spots or age spots guaranteed with this 2 ingredient simple DIY and if you find it useful please share it with your family and friends.