Quick Make-Up Tips for Working Women
Hello Everyone,
As a female, how you look matters a lot and it is also one of the factors in boosting self-confidence. Especially in a working environment, wherein more than your work people tend to judge you on how presentable you are. Being a woman can be tough, but a working woman, that's a whole different level of tough. Everything about her, from her clothes to her make-up to her friends is a part of gossip and making even one small error, for example, choosing a wrong combination of blouse and trousers or a wrong earring is like feeding the gossip mongers. There is nothing you can do that will stop people from talking, but at least you can look your best and have them always wondered how you manage all this. Of course, getting ready in the morning is a tedious task and a flawless make-up session takes anywhere between 30 mins to an hour, time which you cannot afford to spend in the morning. Here, we bring to you a few tips that all you lovely ladies can benefit from:
Always remove your make-up
Yes, work is tiring and you might feel spent after a long day at the office, but make sure that when you apply make-up, you remove it as soon as you come home. Daunting as this task might seem, it will become easier once you start following a regime. Make-up left on the skin overnight will block your skin pores and will also be much difficult to remove the next day taking more time. Remember, cleanse, tone and moisturize your skin in the evening. This will give it space to breathe and your skin will look fresh naturally. This also means that you will need to apply less makeup to cover up your blemishes.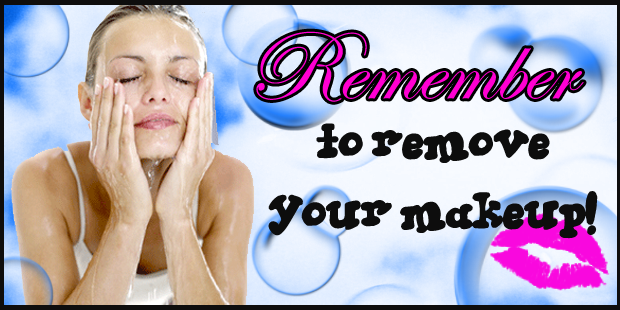 Stick to essentials
When going to the office, remember that you are going to work all day and spend a good 8 to 10 hours in the office. Hence, it is best to keep the makeup minimal. You anyway don't want to be looking like you are going to a party. A good BB cream, eyeliner and a lipstick are all the makeup you need if your skin is well maintained. A good eyelash curler is essential, it curls your lashes and makes your eyes look bigger. So do invest in a good eyelash curler and always remember to curl your lashes and apply lots of mascara to your upper and bottom lashes. Of course, don't forget to use a sunscreen and a moisturiser.
Buy good quality products
For makeup, one thing that matters a lot is your beauty products. Spend one day to understand which shade of lipstick suits you, which bronzer is perfect and what is the shade of blush that you must use. Once you have decided these products, keep them separate for everyday office usage. Ensure that you buy good makeup even if it is costly as otherwise the make-up will harm your skin and leave you no option but to cake your skin with make-up every day. You can use The Hut vouchers to buy good makeup products at discounted prices. You must also keep separate brushes for all your products as it will help your products last long.
Select neutral shades
When you are going to the office, it is best to use neutral and muted shades. A make-up that is too loud will make you look out of place no matter how beautiful you look. Bear in mind, the aim is to look presentable and nothing more than that. Select a nail polish that is subtle, a shade of lipstick that is muted and a blush that just complements your skin. Do not apply anything that is shiny as products with a shinier base are meant to be worn in parties.
Facial features
Makeup enhances your already existing facial features, so do your make-up as per the needs of your face. If you have high cheek bones, you may not need to contour your cheeks, if you have well-defined lips, you can skip the lipstick, if you have good eyelashes, then do away with the mascara, if you have well-defined eyes, you can skip the eyeliner. The point is that understands which part of your face needs highlighting and work on it. You may have amazing eyes and lips but very thin eyelashes, so focus on filling them as your other features are anyway perfect. Rejuvenating your face is the key for looking great. Try to keep things as natural as possible.
Working women don't have a lot of time but they can use the above tips and be office ready in less than 10 minutes. A vital part of looking great is a good skin care regime. Use a mask every week to peel off the dead skin cells, go for regular clean-ups to remove your blackheads, eat healthy, get a good night sleep and moisturize your face every day. You can get an effortless dewy look by simply applying some oil like coconut oil on your face. Always keep it simple, there's no need to go OTT.