Nourishing Cuticle Oil DIY
Hello everyone,
Finally winters are here and it is that time of the year when our skin needs that extra nourishment to keep itself hydrated. I am always in the search of skin care products that are not loaded with chemicals so most of the times I end up diy'ing most of my skin care products. Seriously, I have been hooked to homemade skincare products, they cost fraction of the amount and the best part is that you actually knows what is going onto your skin. I personally feel that you can make most of your skin care and hair care products at home and these days I am addicted to Diy's. I keep scrolling through Pinterest all day searching for different diy's, then I mix and match recipes, add in some of my favourite ingredients and I am ready with my version of the diy.
In winters the skin around my fingers dry out and often crack. Dry and peeling cuticles not only look bad but can also be painful. Cuticle is the very soft layer of the skin just above your nails. This delicate skin sits right on top of the nail's growth matrix. As it is very delicate, in winters it can become easily dehydrated, flaky and peel off. So a few days back I made my DIY Cuticle Oil and have been totally loving it, it has repaired the skin around my nails and my cuticles feel hydrated in this chilly and drying weather.
Nourishing DIY Cuticle Oil is so simple to make and is a blessing for someone like me who has extra dry cuticles in the winter months. I store it in a roller bottle for easy application and it's easy to carry around. The oils used to make this cuticle oil are natural, nourishing and will soothe dry cuticle skin. I personally feel that ever since I have been using this cuticle oil it has also helped to strengthen my nails. I use it 2 times a day, for best results, you can apply it before bedtime and let your cuticles soak in the goodness of the moisturizing oils overnight. This Cuticle oil is 100% natural so it can be used on kids too.
Nourishing Cuticle Oil Recipe:
1 Tsp of Organic Grapeseed Oil.
1 Tsp of Organic Jojoba Oil.
1 Tsp of Sweet Almond Oil.
4 Drops of Lavender Essential Oil.
4 Drops of Frankincense Essential Oil.
1 Vitamin E Capsule.
1 Roller Bottle to store the Cuticle Oil.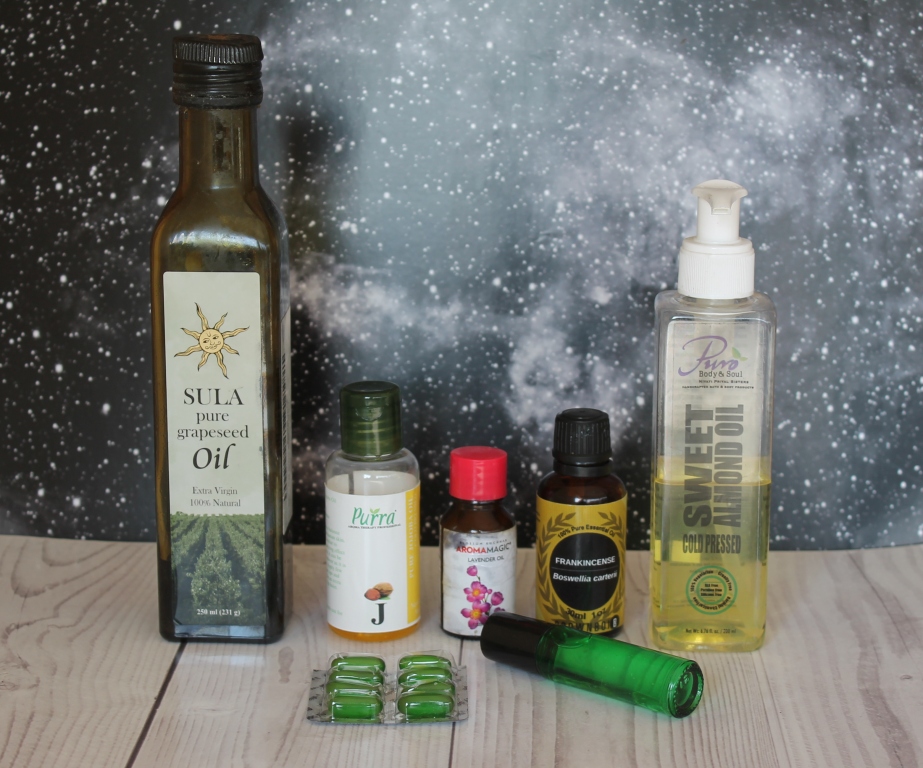 Procedure:
Take a glass bowl and add all the oils in the above mentioned proportions.
Mix well.
Warm it for 10 seconds in the microwave.
Transfer the Cuticle oil to a roller bottle.
You can store the cuticle oil on room temperature for a month.
Make in small quantities and apply twice a day for maximum results.
How to Apply the Nourishing Cuticle Oil:
Wash your hands with lukewarm water and pat dry.
Take the roller bottle and apply the cuticle oil on and around the nails.
Massage each nail for around 10 seconds or till the oil gets absorbed completely.
Use it twice a day for maximum results.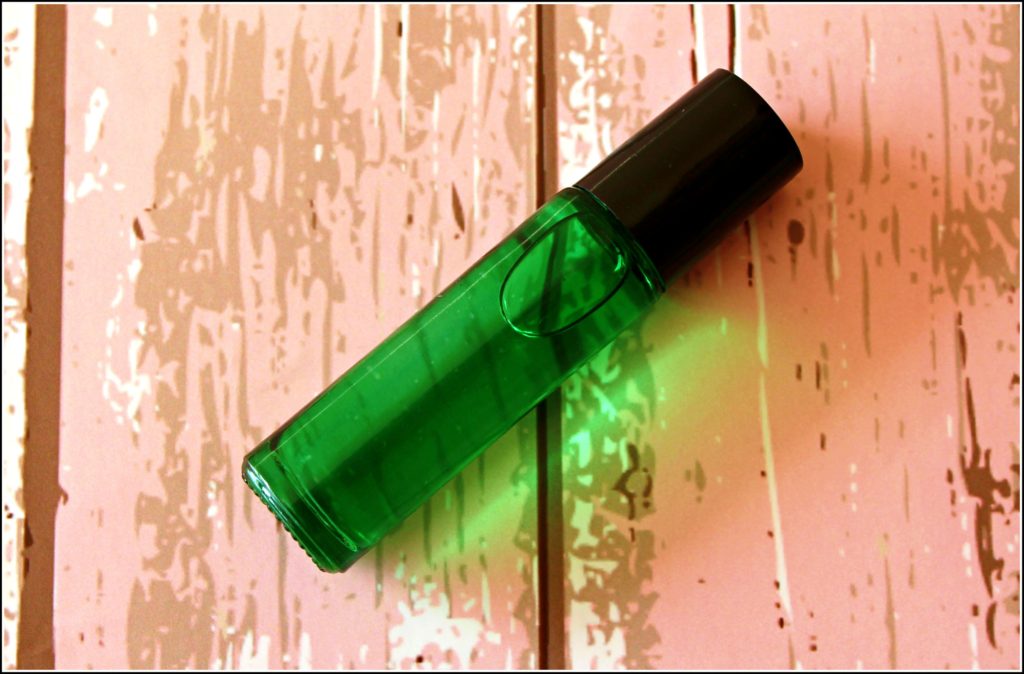 This Nourishing Cuticle Oil will soften your cuticles so they don't split and also so that they don't overgrow on your nails. Try out this simple Diy Cuticle Oil recipe. It takes about a minute to prepare it and is perfect to keep your cuticles nourished and looking great.
Buy Frankincense Essential Oil