Handy Tips on How to Stand Out in Designer Saree and Suit
Hello Everyone,
Bored of wearing tight jeans, skirts and tops? Don't want to juggle with these outfits anymore? Well, western dressing available in a lot of style may seem monotonous. Be it work, shopping or any event, it's very common to pull off a western appearance. But it can be a tad boring and tiresome to the eyes. Hence, giving importance to Indian wear like designer sarees and salwar suits is really going to break this monotony. You need not wear it in a cliché way but you can freshen up the whole idea with a bit of mix and match.
You can wear an Indian traditional wear in many ways to look gorgeous and inspire others to dress up in same way. Talk of designer sarees and you will be swarmed with oodles of designs, colours and styles! India's top designers have come up with a variety of designer couture with luxurious work that you will find truly irresistible. The work done on these outfits make them a must –have wardrobe staple for various parties.
Not only designer sarees but online salwar suits are said to be the perfect outfit to take a respite from western wear.
Are you ready to grace the Indian traditional wear? Go through below given handy tips to look like a million buck!
Choose plain sarees in shades like red, blue, black and pastel shades with metallic borders to look wow. It would really be tempting if you match it with a designer blouse in halter neck or backless style. Choose silver or golden blouse for a glittery effect.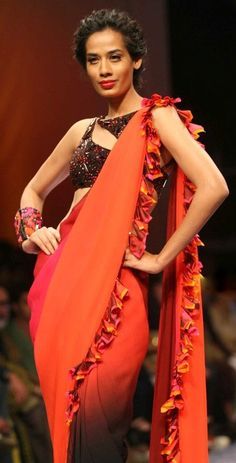 As far as suit is concerned, pick straight cut kurta in velvet fabric with churidar salwars. Ensure the kurta has a low back neck to ooze with grace. You can pair it with a slit backless gown for a bit of drama.
Okay, you are in a rush and you want something with a modern and traditional flavor. Pick kaftan kurtis or knee length kaftan suit. Yes, these are the perfect dresses to stay in style and leave behind a traditional impression.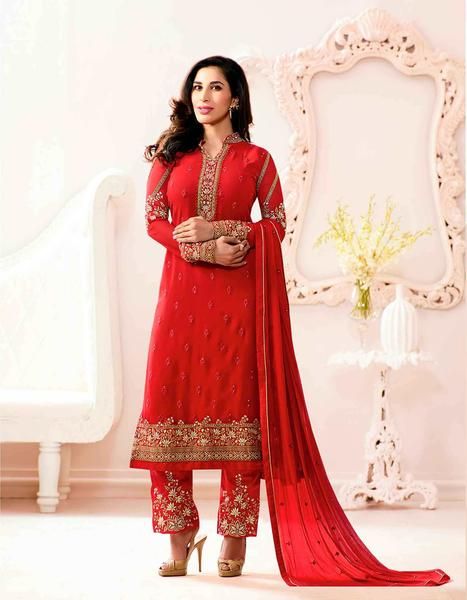 Ditch your necklace in case you ware opting for long chandeliers. Try out funky neck pieces to stay cool. Pair it with floral studs to get yourself a minimalist appearance.
When it comes to footwear to finish off your designer saree or suit, pick high heels. Choose kitten heels for a stylish makeover. If you are out for a long night party, prefer comfortable sandals.
If it's a winter event and you have to look traditional, worry not. Go suave go elegant by tossing over an ethnic shawl or stole. Even you can pick the one with stone or glitter work. This will add to your saree and suit.
Wear minimal makeup and sport a chic hairdo complementing your overall looks.
So girls, there you are oozing with ethnic perfection! Consider above ideas to stand out in any designer saree or suit and claim hearts wherever you go!
Go ethnic this season! Make sure to choose the right outfit though.
This is a Guest Post by Shruti Dixit