How to Get Glowing and Youthful Complexion Instantly-DIY
Hello everyone,
How is everyone doing? I have been trying so many Diy's these days that I can almost write a book on all those amazing Diy's. I have fair complexion but over the years my fair skin became a bit dull and lost its glow and youthfulness. I tried a lot of creams, all of them helped but the result was short lived and once I stopped using those creams the glow died out and my skin became dull and lifeless again. A lot of factors like stress, pollution, environmental and weather conditions all take a toll on our skin and thus our skin becomes dull and loses its shine and glow. So I decided to try out some natural home remedies to get back my fair complexion. So today's Diy is on how I got back my glowing and youthful complexion back with just 2 home rememdies. I will be sharing a skin tonic and a face mask that is super effective and helps you to become fair instantly.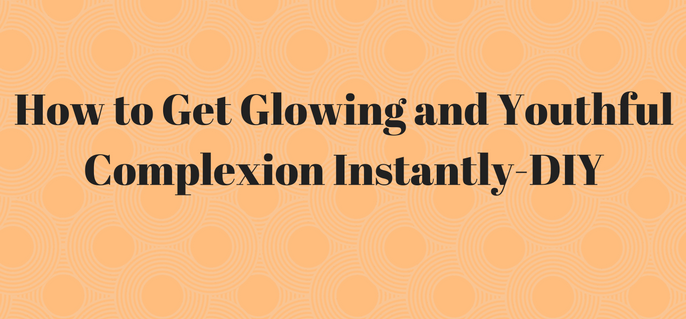 Fair skin is not at all significant in my opinion, we should all be content and satisfied with whatever we have been blessed with but numerous individuals want to get fair at any expense. In my opinion, one should not attempt to modify what has been bestowed upon them by mother nature but if you still want to enhance your complexion you can try out these 2 simple home remedies and get fair instantly and that too in a natural way.
So let's start with these amazing Diy's:
Products Required: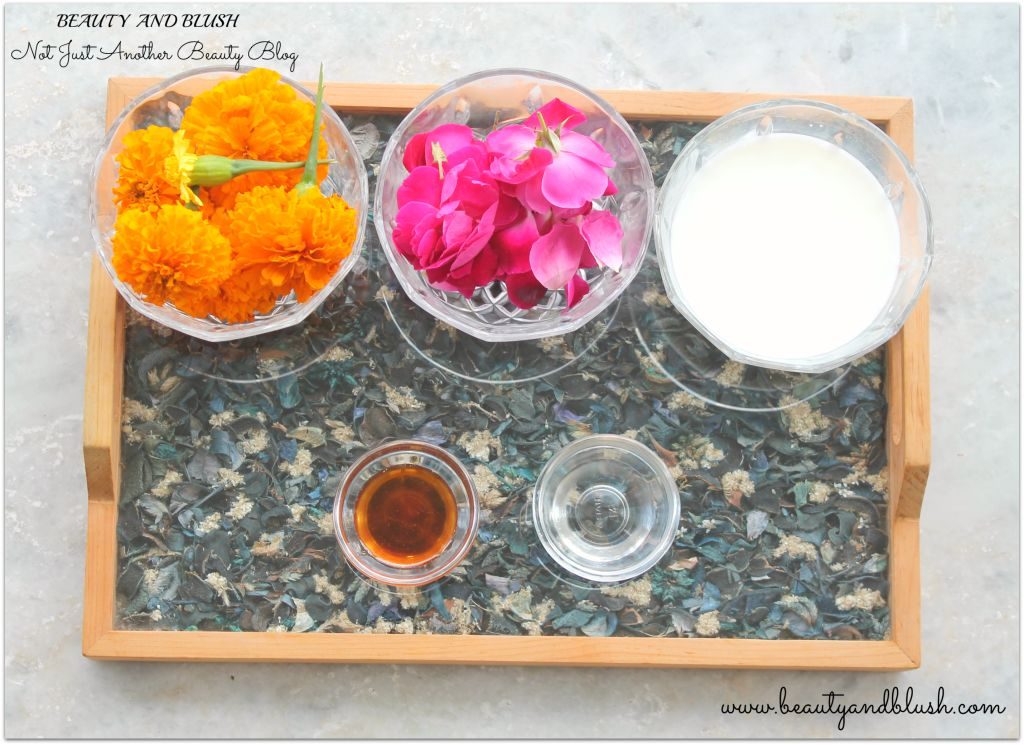 3-4 Marigold Flowers.
3-4 Indian Red Roses(Desi Gulaab).Do not take those farm roses which do not have any smell in them, take Indian roses which have a very faint smell.
1 Cup Hot Milk.
1 Tbsp Honey.
1/2 Tbsp Glycerin.
Procedure:
Take 3-4 Fresh Marigold flowers and 3-4 Indian Red Roses. Wash them properly and pluck out the petals of both these flowers.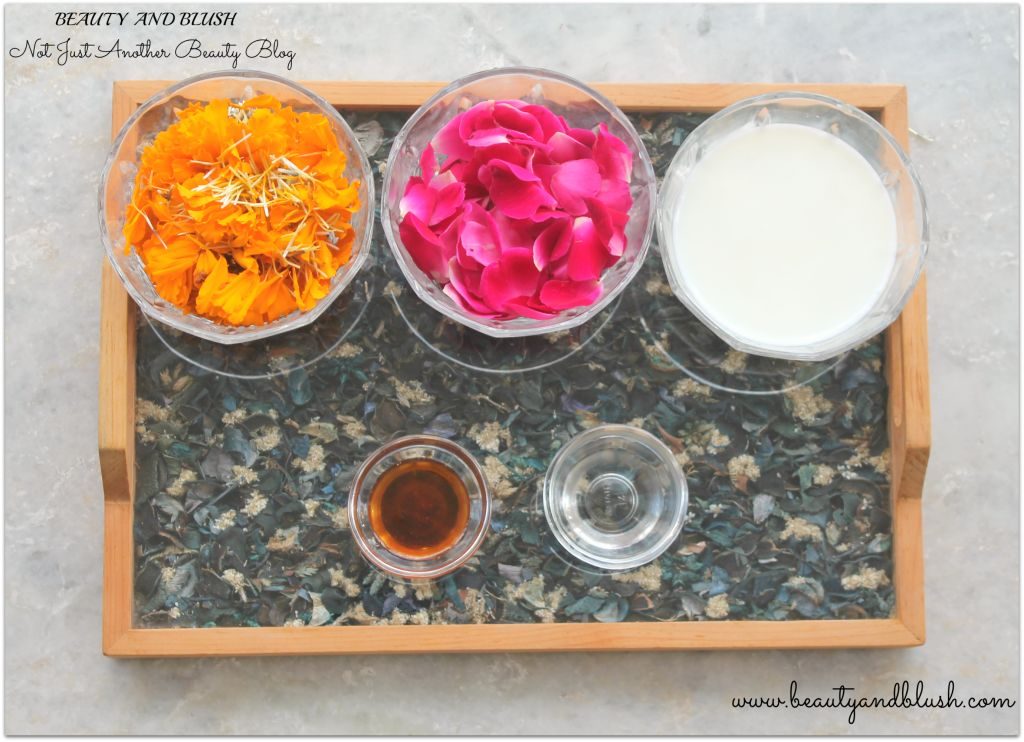 Mix the petals of both these flowers and add 1 cup of hot milk to it and leave it for 40 minutes. Let the petals soak themselves in hot milk for some time. Cover with a lid.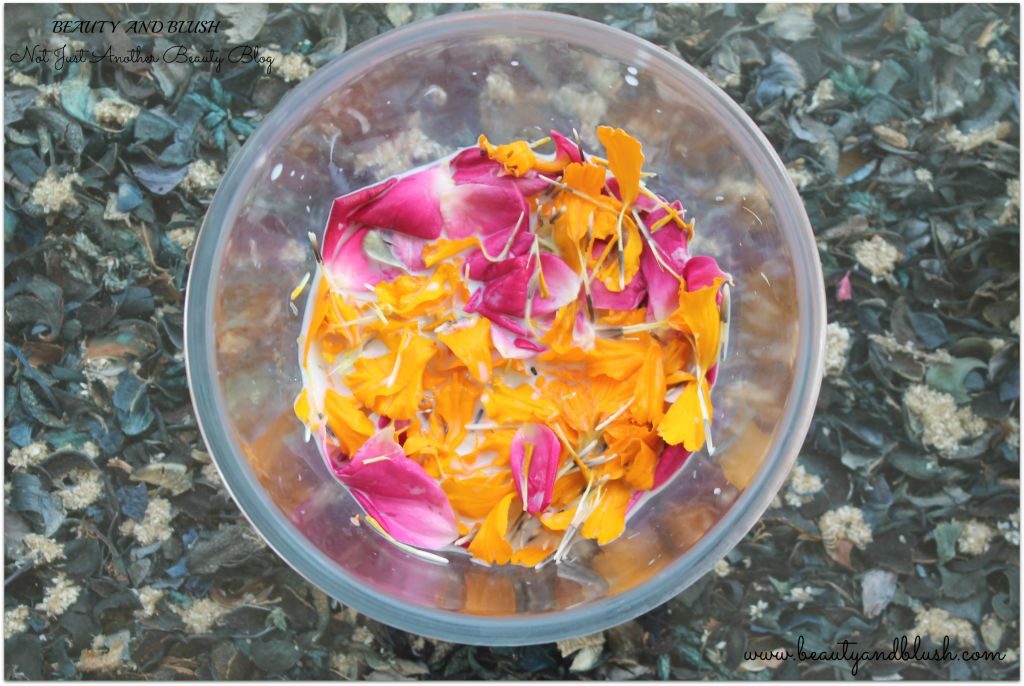 After 40 minutes strain the milk in a separate bowl and keep the petals aside.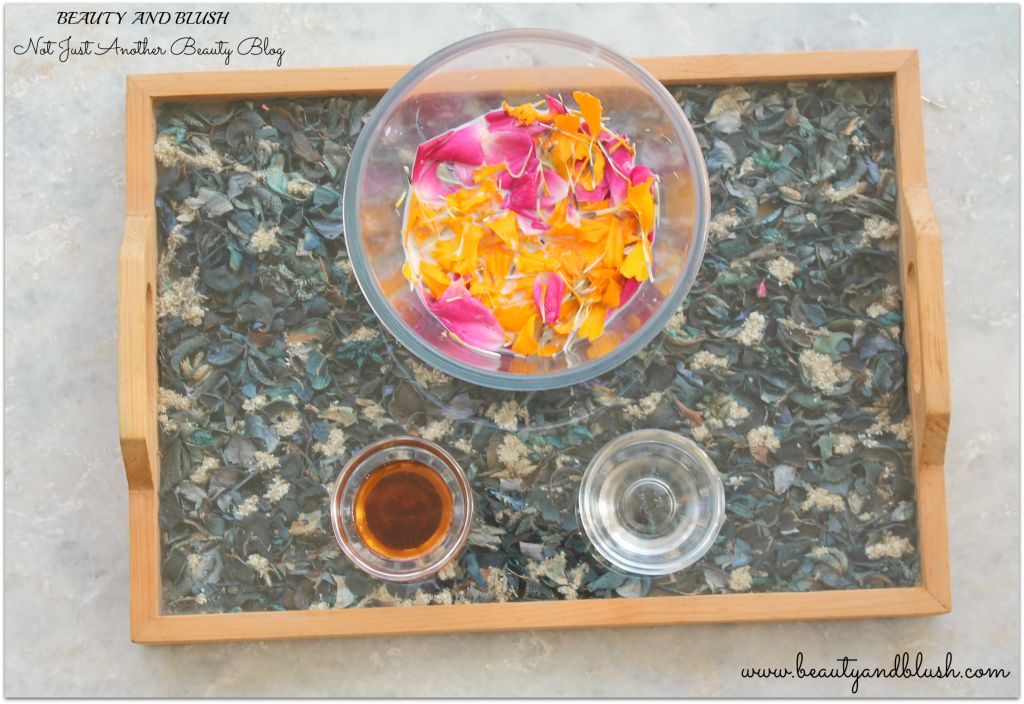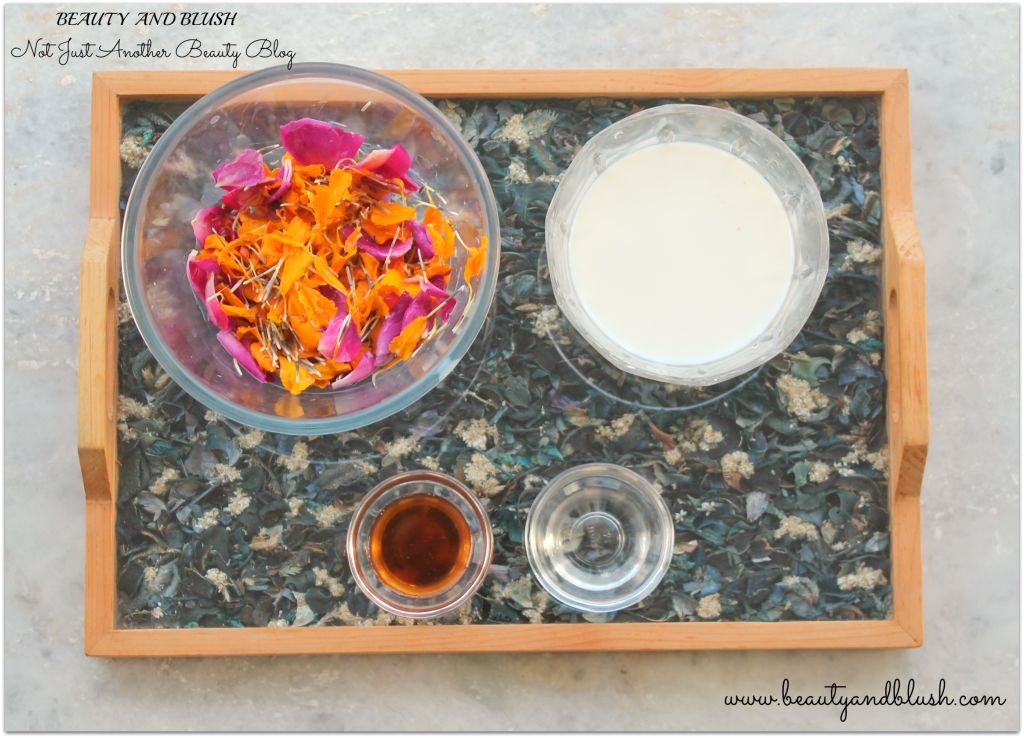 Now add the honey and glycerin to it, mix well, drop in 2-3 petals of roses in this tonic.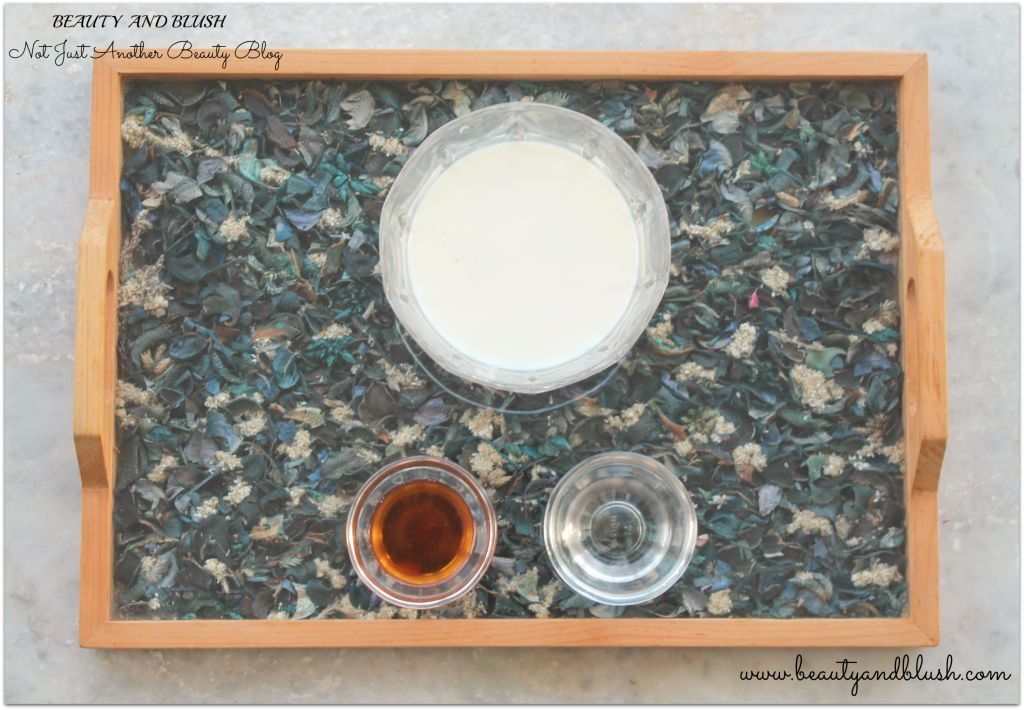 Store the skin tonic in a glass bottle and store it in the refrigerator for 4 days.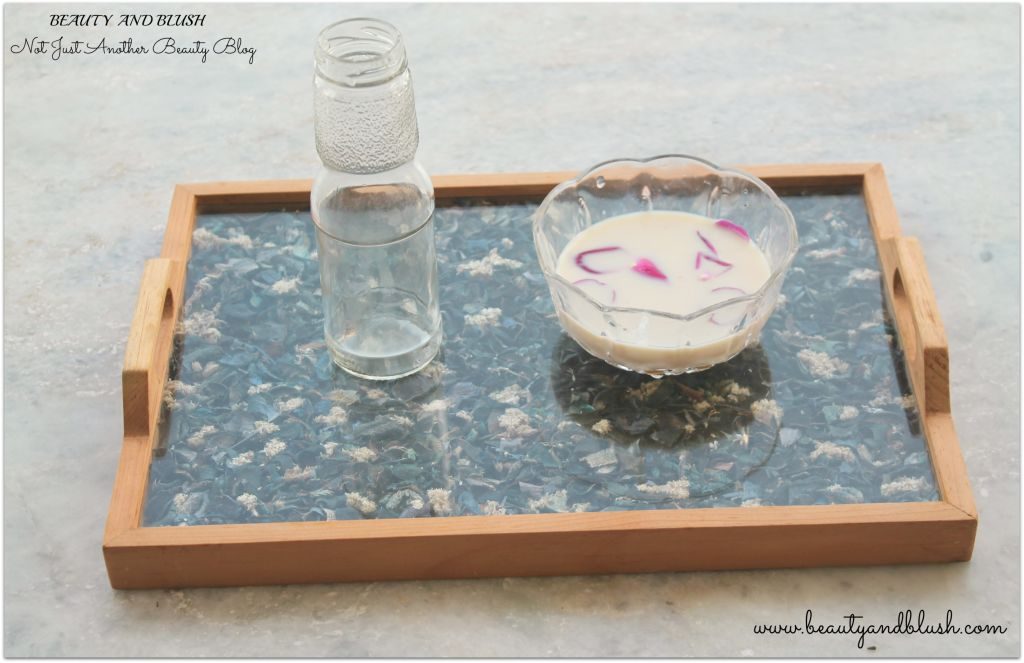 Use this skin tonic on cleansed face every morning and at night. Whenever you want to use it, dip a cotton pad in this tonic and apply on face and neck and let it sit on your face for 15 minutes. Wash off with cold water.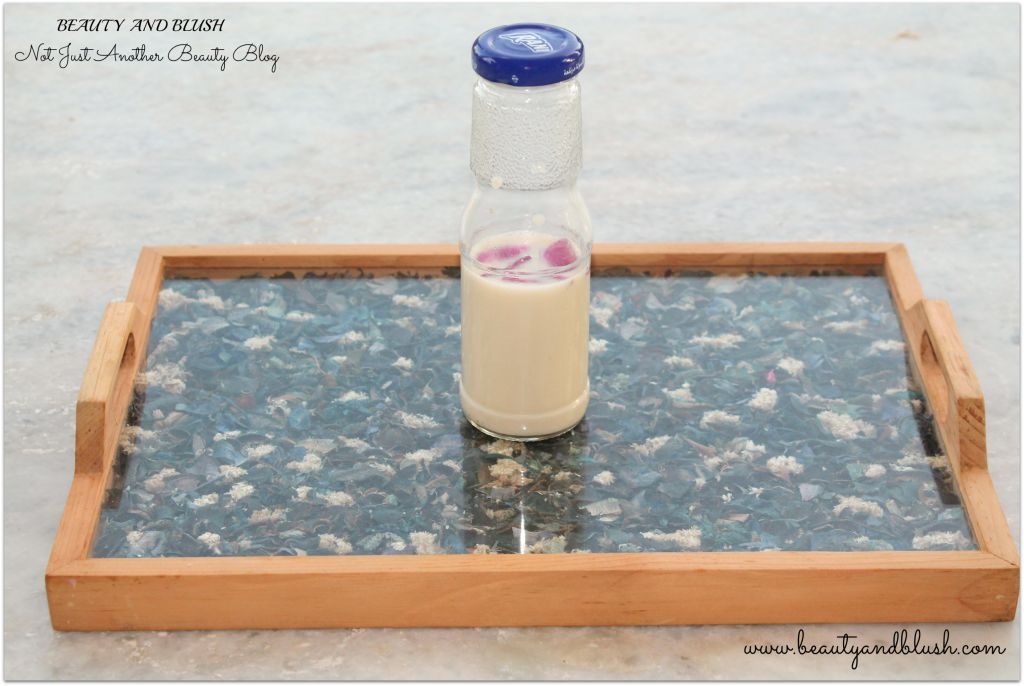 This skin tonic will give you fair skin instantly. After using it for 2 days you will notice fairer skin and your skin will start glowing from within.
Marigold Face Pack

: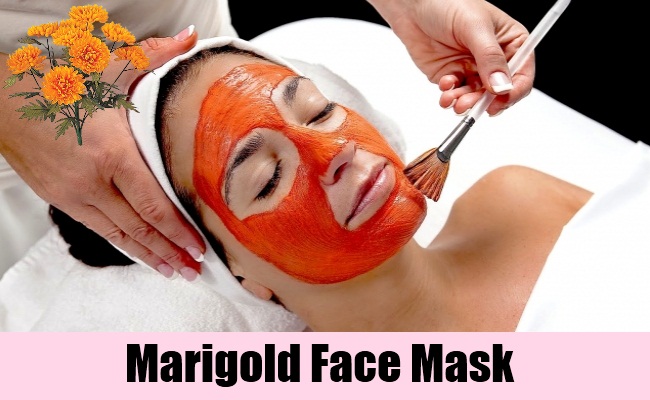 Products Required: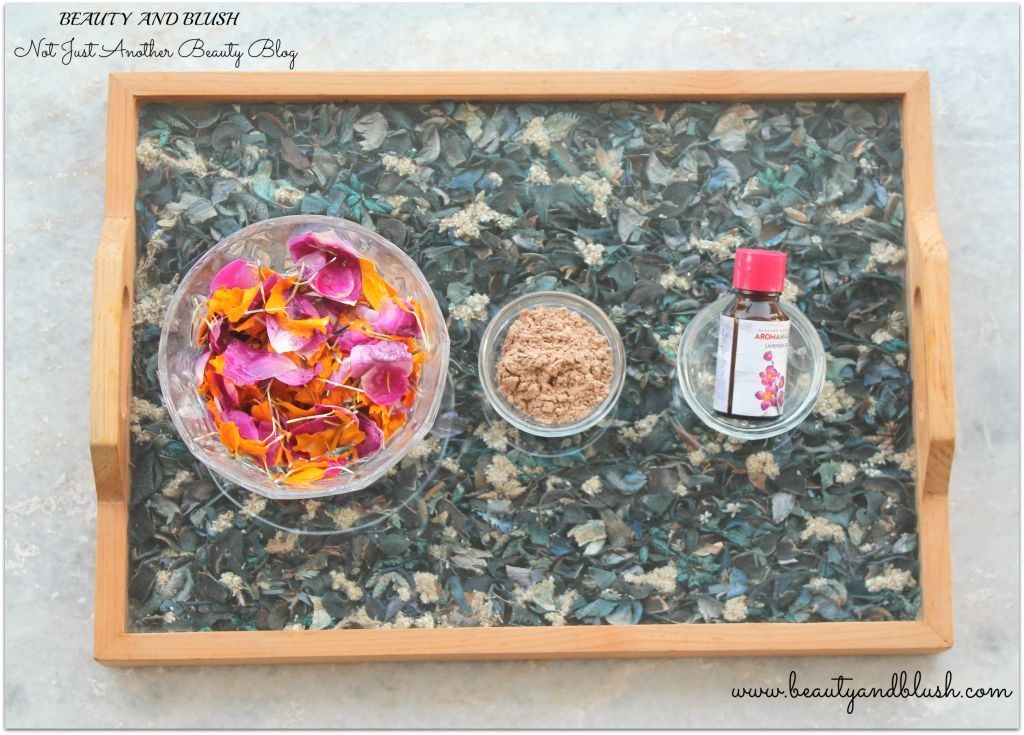 The soaked marigold and rose petals that we saved from the skin tonic.
2 Tsp of Sandalwood powder or Fullers Earth, whichever suits you.
2 Drops of Lavender Essential Oil(optional).
Procedure:
Grind the marigold and the rose flower petals with the help of some milk.
After grinding them add the sandalwood powder to it.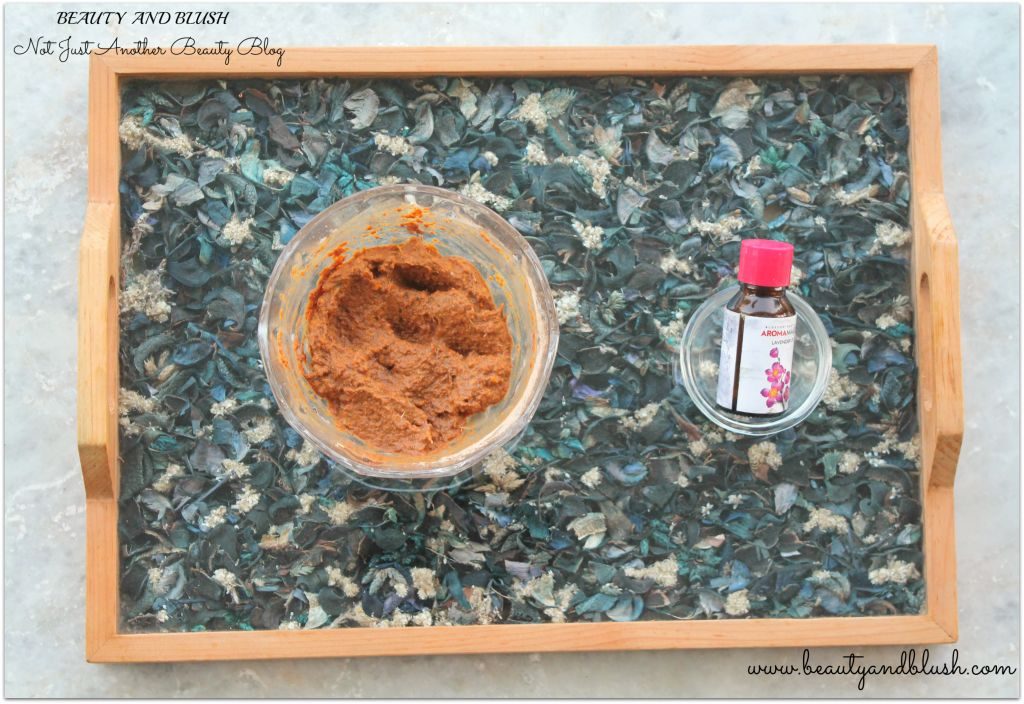 Now add 2 drops of Lavender Essential Oil to it.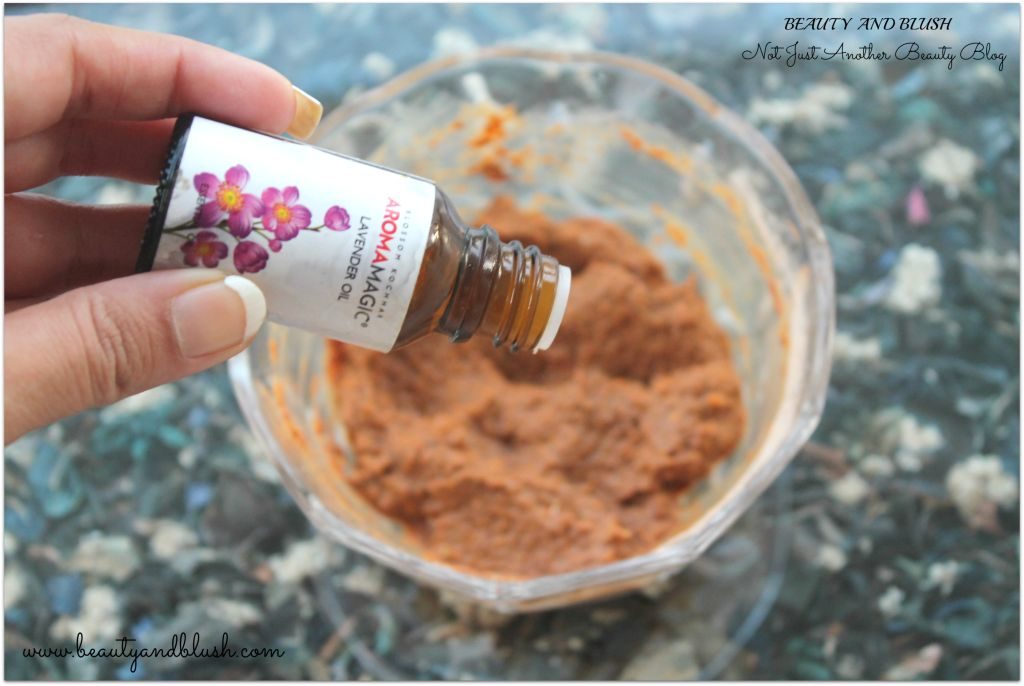 Cleanse your face and apply this face pack with the help of a face pack brush. Leave it for 15 minutes and when your face becomes dry spray some rose water on your face and take out the face pack by rubbing in circular directions. This way it will remove the dead skin and will make you fair instantly.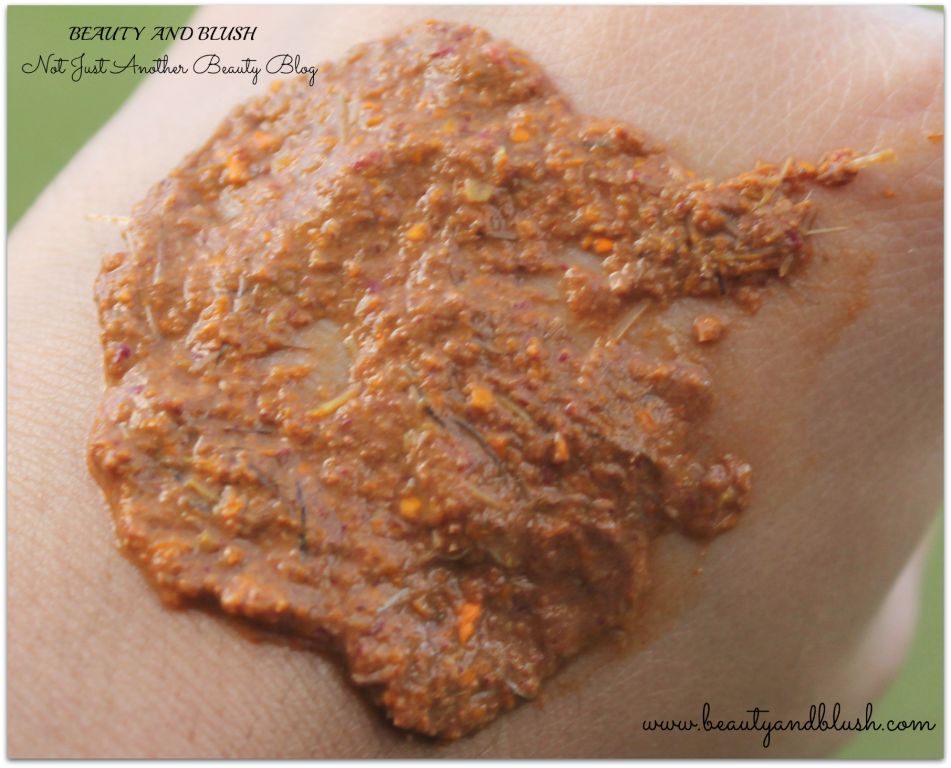 Apply this face thrice a week for maximum results.
Benefits:
Marigold has antibacterial and anti-inflammatory properties, as well as it is a strong antiseptic agent and is a very effective astringent. Marigold flower extract is wonderful when rubbed onto the face and skin, which may prevent wrinkles by stimulating the collagen production by the body. It can be used as a natural moisturizer and is very soothing to irritated and damaged skin. It also has healthy influences on oily skin and normalizes the activity of the sebaceous glands. Marigold flower contains Vitamin A, B1 and Vitamin D and is loaded with antioxidants. Marigold flower revitalized dull and sagging skin. It also soothes dry, sensitive and damaged skin. It reduces acne, rashes, pimples and blemishes.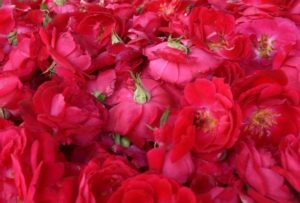 Roses have been used since ancient times for beauty purposes. Rose petals contains numerous skin care benefits. It helps in the treatment of scars, pimples, dark spots, skin ageing and maintains skin firmness, promotes elasticity and imparts a rosy tint to the skin.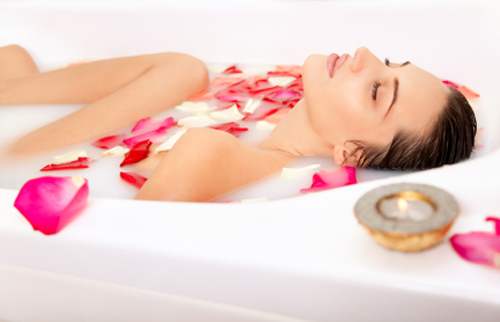 Milk is a treasure of many vital nutrients which benefit the health and skin immensely. Apart from providing endless health benefits, milk is an excellent beauty aid too, which enhances your beauty enormously. Milk contains lactic acid which lightens the skin naturally. Milk hydrates dry skin, exfoliates mature skin, soothes irritated skin and lightens dark skin.  Milk has a unique ability to remove the oil soluble impurities with the help of  fat soluble enzyme lipase, protein based impurities with the help of protease and dead skin cells with lactic acid. You skin will become soother and radiant with regular use.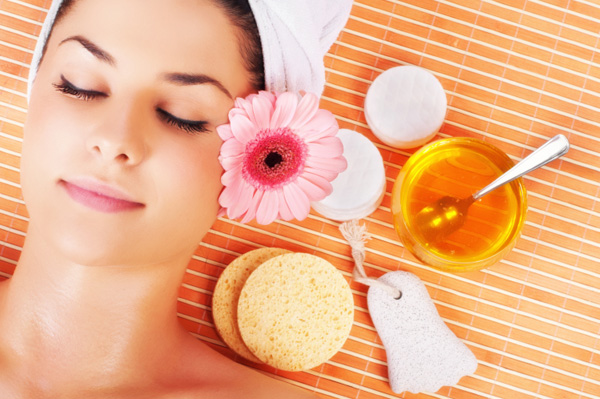 Honey is a natural cleanser which exfoliates the skin to bring out a radiant and glowing complexion. It also acts as a powerful moisturizer. Honey contains anti-inflammatory properties that delay the ageing process. Honey also brightens the lightens the skin. Honey is full of nutrients that makes the skin smooth, elastic and reduces fine lines and wrinkles on the face.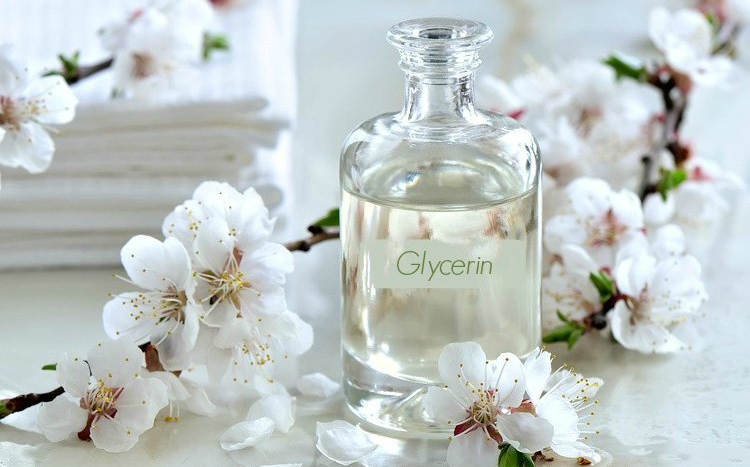 Glycerin is used mostly to moisturize the skin. Glycerin also acts as a humectant, which is why it attracts moisture onto your skin. It can stimulate our skin cells to rejuvenate them too.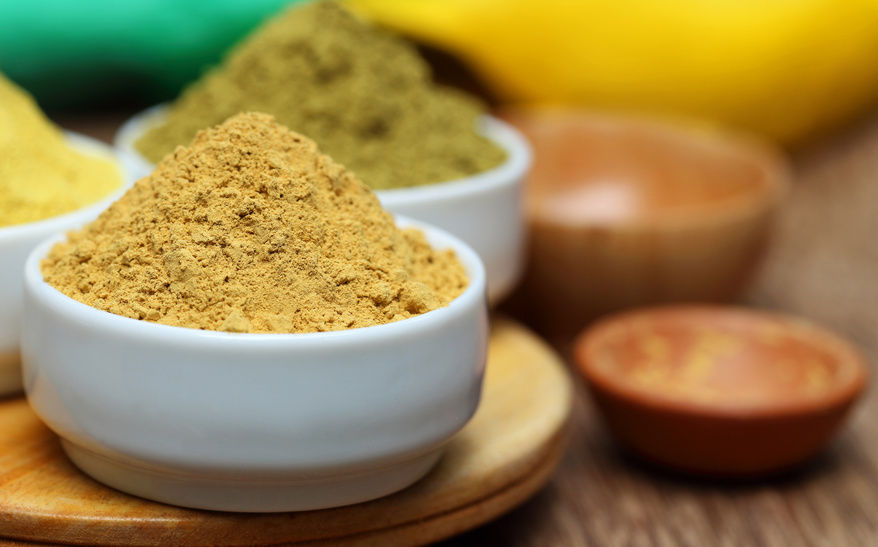 Sandalwood powder is a boon for your skin. It promotes healthy skin. It also reduces the appearance of scars and blemishes and it enhances the complexion. It helps in controlling oil secretion, skin dryness, pimples and dark circles. It also helps you to achieve radiant and glowing skin.
Both these Diy's are so easy to prepare and are extremely beneficial for the skin. Do try them out and see how you can get fair skin naturally. Do share these diy's with everyone.
Until Next Time,
Keep Smiling.