5 Non-Irritating Deodorants for Men You Should Consider
Hello Everyone,
Forms of deodorant have been used for centuries to eliminate body odor and prevent sweat. Men are especially susceptible to sweat and body odor, as their natural hormones tend to be more powerful than a woman's. With thousands of products available on the market, it can hard to find the right men's deodorant to fight both odor and sweat. And if you have sensitive skin, or irritation issues, it can be even harder to find a product you can trust. Below you'll find 5 of the best men's deodorants for sensitive skin to help you narrow down the candidates.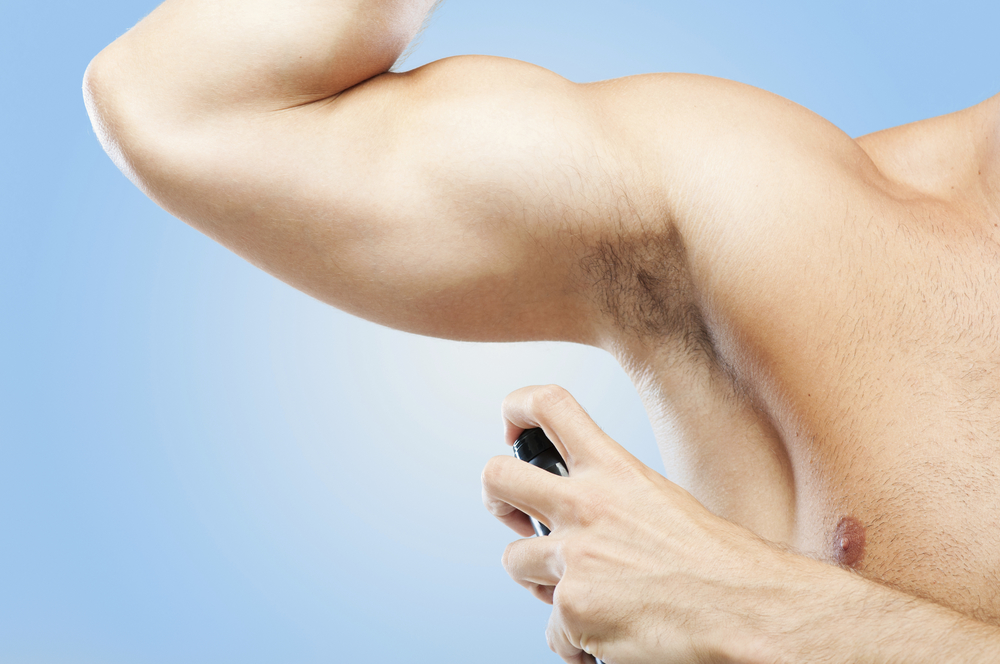 Source: Deposit Photos
1. Pit Boss Antiperspirant & Deodorant – Sensitive Skin Formula
This cool, non-irritating deodorant provides maximum odor/sweat control with a formula that won't irritate or bother your skin. Not only is this deodorant vegan and paraben-free, but it is also dermatologist-tested, so you know your skin is completely safe.
It uses Vitamin E to nourish and condition the skin. It also provides your arm pits with a clean fragrance that protects against odor without being too strong. It glides on super-easy and never leaves residue behind, so stains aren't an issue. Pit Boss' hypoallergenic deodorant can provide freshness all day long. If aluminum irritates your skin however, this product contains a variety of it.
2. Dove Men+Care Dry Spray – Sensitive Shield
A lot of people don't trust the power of a spray-deodorant, but Dove is here to prove them wrong. This spray can last for up to 48 hours; a whole day longer than most. Dove uses a unique formula that includes ¼ moisturizing ingredients. This helps the skin fight against irritation. The scent is masculine and traditional, and its formula is even clinically proven to non-irritating.
Men+Care Dry Spray goes on instantly dry, and is proven to keep sweat away, without taking a toll on the skin. Dove specializes in creating products that protect the health of your skin, and this deodorant is no exception. You can expect your skin to feel nourished and baby-soft within a few days of using Dove's deodorant.
3. Baxter of California Deodorant
Baxter of California specializes in creating natural, high-quality, self-care products. Their deodorant comes in an attractive, blue stick which is geared more towards men (though many women enjoy it as well) with sensitive skin. It contains zero aluminum, and uses natural ingredients to disinfect, detoxify, and condition your skin.
It is lightweight and absorbs quickly into the skin. Even Men's Health raves about its gel formula, which "sticks to your skin without staining your clothes." The scent is only slightly musky, so it is never overwhelming. This may be considered more expensive than the standard drug-store deodorant, but it is well worth it.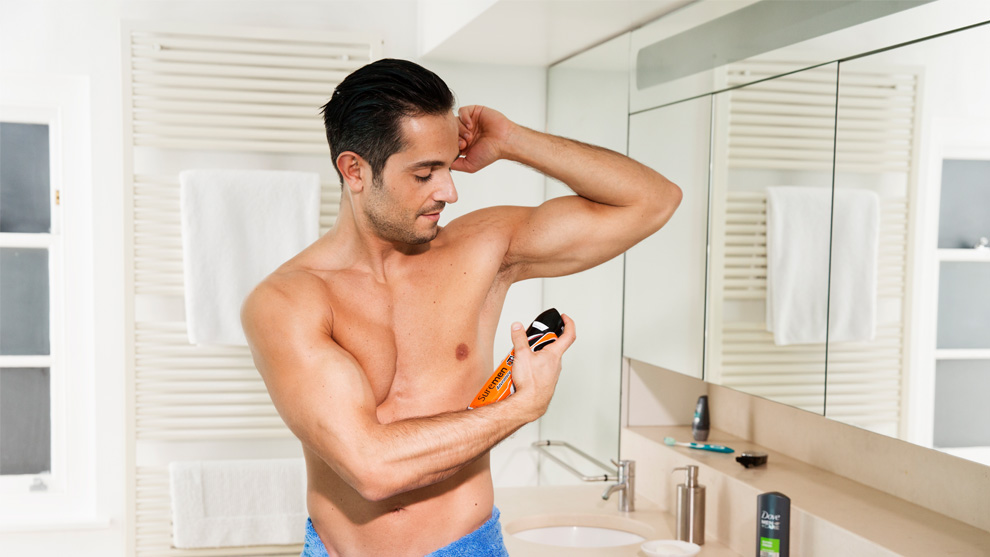 4. Nivea Roll-On Deodorant – Sensitive Protect
Nivea has been providing customers with natural, skin-soothing products for decades. Many people turn to their personal care products when they have skin-sensitivities, so it's no surprise that this roll-on deodorant made the list.
Sensitive Protect deodorant is free of alcohol, colorants, or any allergenic element. The ingredients work together to sooth, calm, and nourish the skin. It can help keep odor and sweat at bay for up to 48 hours. It glides on easy, and immediately begins softening your skin. And while Nivea specializes in beautiful scents, their men's deodorant is natural and light.
5. Ursa Major No B.S. Deodorant
Sometimes it can be hard to trust whether a product is actually "natural" or not. Unlike many other imposters, Ursa Major's men's deodorant is 100% natural. It contains special ingredients like shea butter and aloe to calm the skin, but also kaolin clay and hops to eliminate odor. This special clay also absorbs moisture well, so it can also help stop sweat.
The No B.S. Deodorant is unscented, baking soda/toxin-free, and never leaves any stains. Specially formulated for sensitive skin and naturally sweat-blocking, GQ claims "that this one has been the most effective at blocking odors."Ursa Major's products are wonderful for men with heavy odor, but also sensitive skin.
Conclusion
Having sensitive skin can be hard, especially when it comes to finding products that work well without causing harm. You want a deodorant that not only smells great and helps block sweat, but also doesn't irritate your skin. Our list of the 5 best non-irritating men's deodorants can set you on the right path to finding a deodorant you can use on your skin for years to come.