YBP Makeup Perfector Lust Review
Hello everyone,
I am someone who likes my base makeup to look absolutely flawless, just like my second skin. I started using makeup sponges around 5-6 years back and at that time there were hardly any good quality makeup sponges available in India. I remember picking up my first The Original Beauty Blender from Bangkok around 5 years back. I loved it to bits but I didn't pick it up again due to it's high price. I have tried makeup sponges from Real Techniques, to Pac Cosmetics, to Nykaa nut none of them even came close to the finish what The Original Beauty Blender gave me. I moved from makeup sponges to brushes to blend my base after I saw Jaclyn Hill rave about the Morphe M 439. The Morphe brush is a very densely packed and is an excellent brush to blend your base makeup , so if you are looking for a real good quality affordable foundation brush then you should definitely try it out. Last month I was going for a vacation and I wanted a single makeup tool for all my base makeup products like my foundation, concealer , powder, blush and highlighter and as I had been eyeing the YBP Makeup Perfector for quite a long time I finally decided to give it a shot. Also, the price was slashed during the sale so I wasted no time in purchasing it. I have been using it continuously for the past 2 months and I am loving it.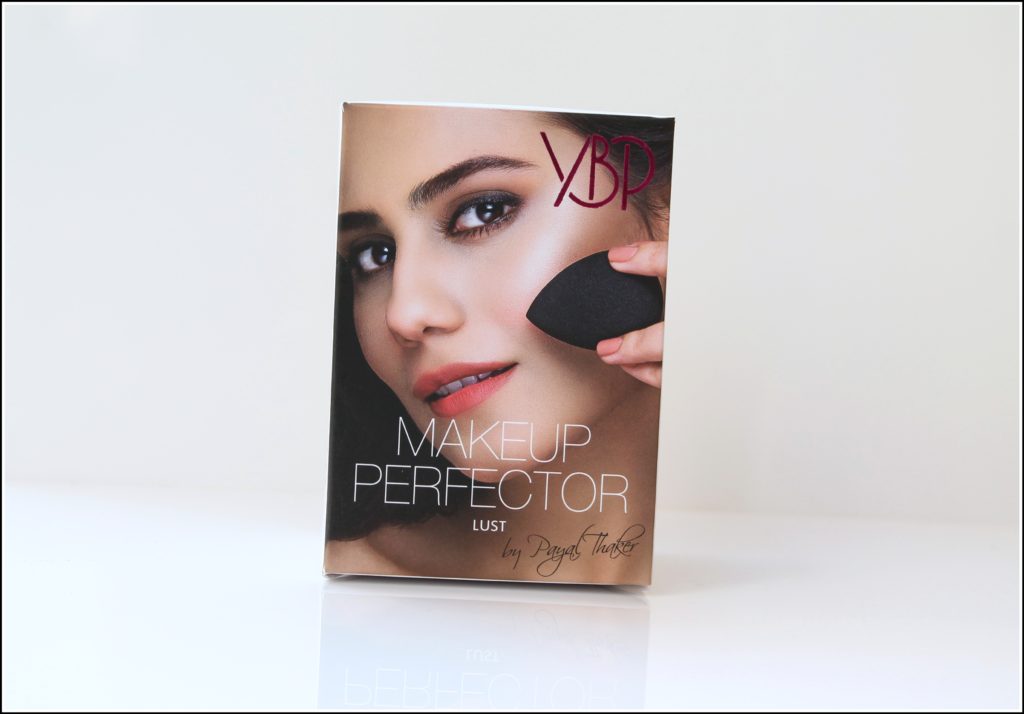 Product Description:
Our own Unique Balance of Softness, Texture, and Density.
The Sponge is made of High-Quality LATEX-FREE Material, it's Hypoallergenic, Great for Sensitive Skin.
Perfect amount of Softness and Bounce to get HD Flawless looking coverage in less than a minute.
Since we launched Makeup Perfector, it soon became the most popular makeup sponge in India among the Makeup Artists and Beauty Enthusiasts. The reason is for it's remarkable Quality and Travel-friendly Multi-functional storage container. There are many cheaper options available in the Indian market, but YBP Lust makeup sponge in India is truly one of it's kind. Our Unique and Perfect Balance of Softness, Texture, Density, and Bounciness clearly stands out.
We're often compared with beauty blender in India , but our sponges are made with a completely different formula. And let's not forget that Makeup Perfector comes with a very Essential Travel-friendly Container. It remains Breathable and protects your damp sponge from getting exposed to dirty surfaces.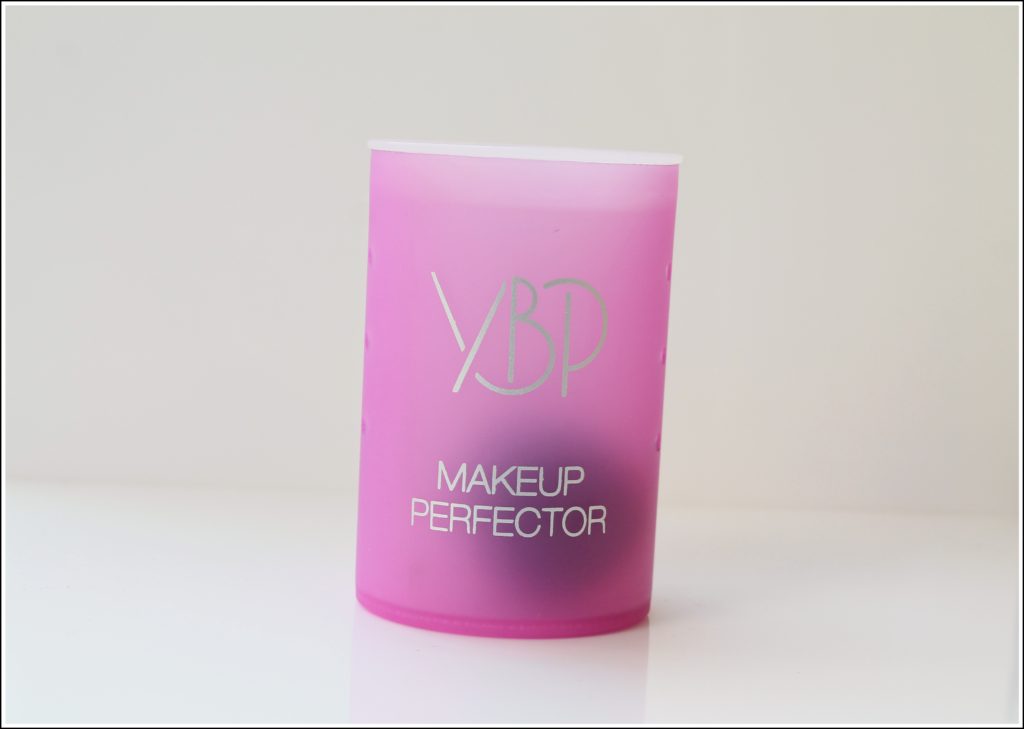 | | |
| --- | --- |
| Weight | 64 g |
| Dimensions | 11 × 8 × 8 cm |
Price of the YBP Makeup Perfector Lust:
Rs.1200. I got it for around Rs.980 during the sale.
Availability of the YBP Makeup Perfector Lust:
You can get it from YBP official site, Nkyaa and Amazon.
My Experience with the YBP Makeup Perfector Lust Review:
Packaging of the
YBP Makeup Perfector Lust:
The Ybp Makeup Perfector comes in a white cardboard box packaging with all the details about the sponge mentioned on it. The packaging has a beautiful picture of the founder of YBP Cosmetics Payal Thaker on it with the makeup sponge.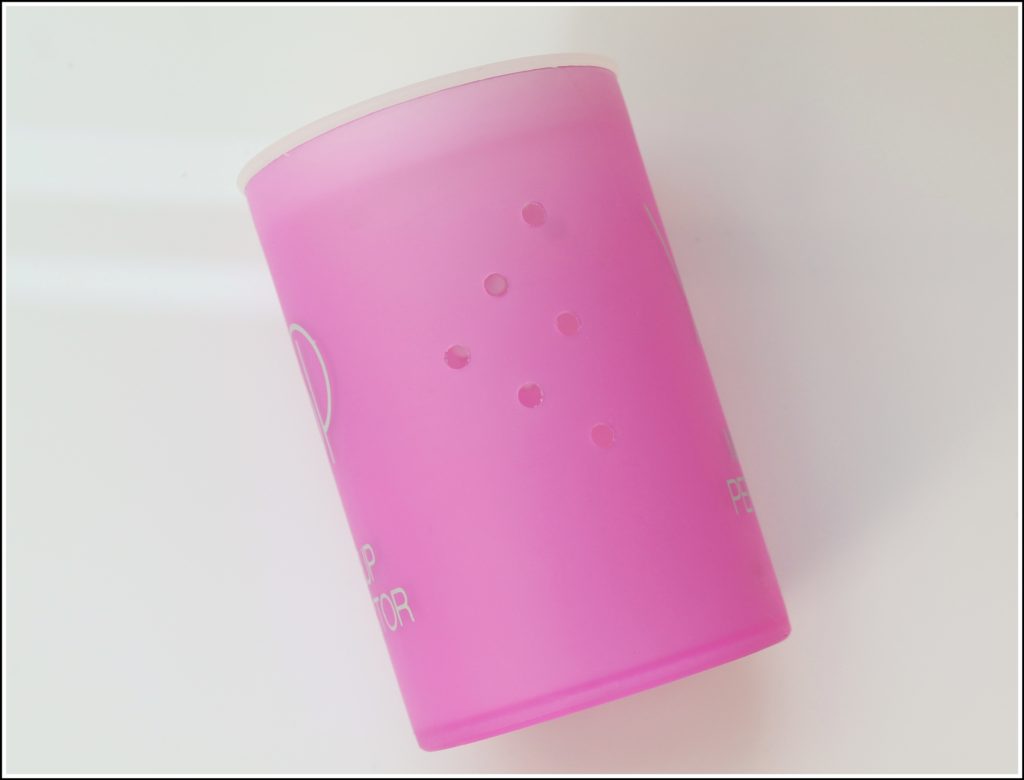 The packaging of the Ybp Makeup Perfector has really impressed me. There are a very few brands in the market who put in so much effort into their packaging and YBP is certainly one of them. The sponge comes in a cylindrical fuschia coloured plastic container with a white plastic lid on top. The container has small perforations on both sides for allowing the sponge to dry completely without catching fungus or mold. The plastic lid can  be used to mix in 2 shades of foundation or you cam mix in some face oil or illuminator in your foundation on the lid so you do not need a mixing tray while working with Ybp Makeup Perfector. There is so much thought that has been put in the packaging which really amazes me. So kudos to YBP  and specially Payal for this innovative packaging. The packaging comes in so handy while travelling  because you can store your damp beauty blender in the perforated container without worrying about it catching any fungus. I store it in the container while I am travelling and when I am at home I usually like to mount it on top to the cap until it dries completely.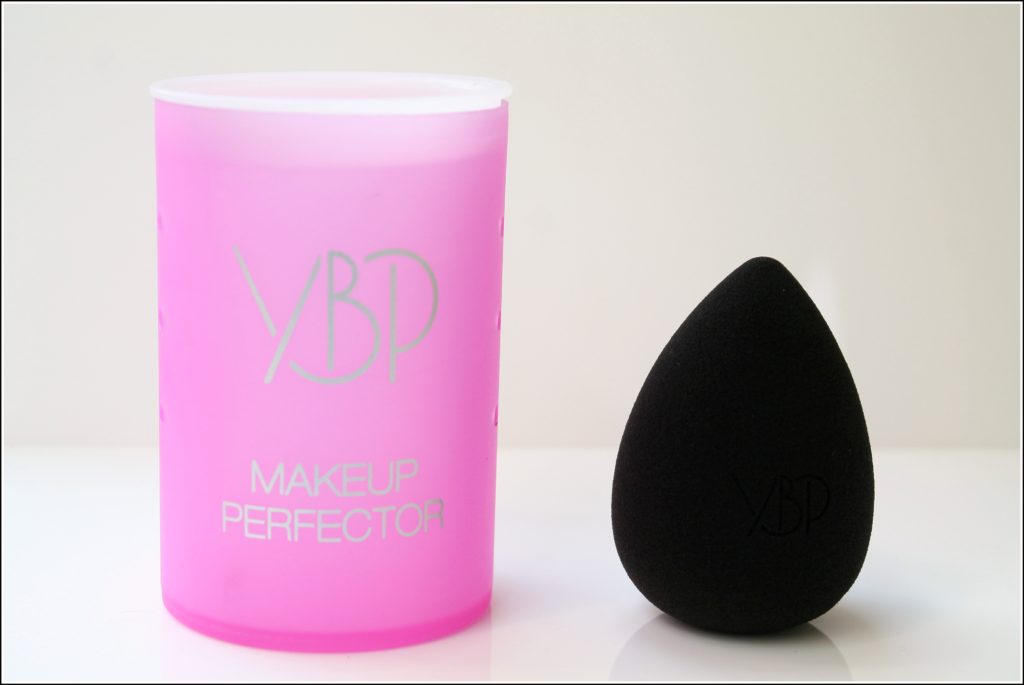 Shape of the YBP Makeup Perfector Lust:
The shape of the Ybp Makeup Perfector resembles the Original Beauty Blender a lot. It has a tear drop shape but it is a little bit bigger and broader than the Original Beauty Blender. The Ybp Makeup Perfector has the perfect shape. It has a conical pointed top which is great to blend your concealer, as it reaches the inner corner of the eye and it also gets into the corner of the nose so easily. It has a broad surface which helps to blend in the foundation so seamlessly. You won't see any patches on your skin because this one blends in the foundation and concealer so well. The shape is perfect and and works well with all kinds of products. You can apply and blend your blush, your loose powder, your highlighter and also your contour products with it.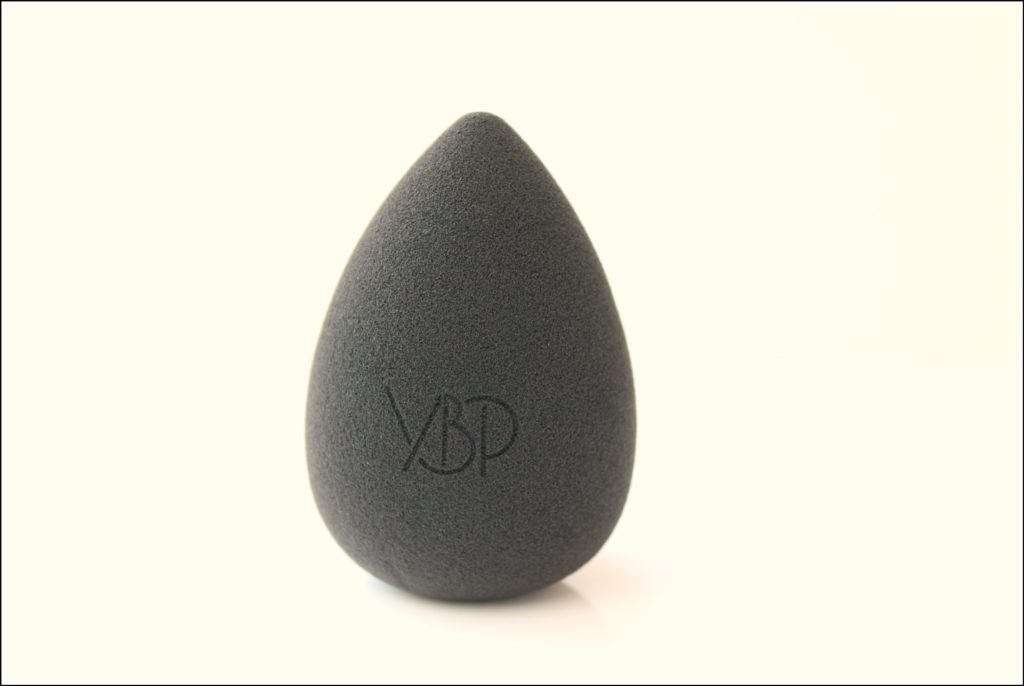 Texture of the YBP Makeup Perfector Lust:
The Ybp Makeup Perfector has to be the softest sponges that I have ever touched. This is a latex free sponge so it is very very soft. When I first touched the sponge it felt very soft and smooth even when it was dry. I hold it under running water for a few seconds and squeeze it 2-3 times and the sponge almost doubles up in size and it becomes all the more soft and squishy. The sponge is very dense yet being squishy at the same time. It does not absorb a lot of product like all other sponges do because of its dense texture. This is probably the most soft and the most squishiest  sponge that I have ever come through.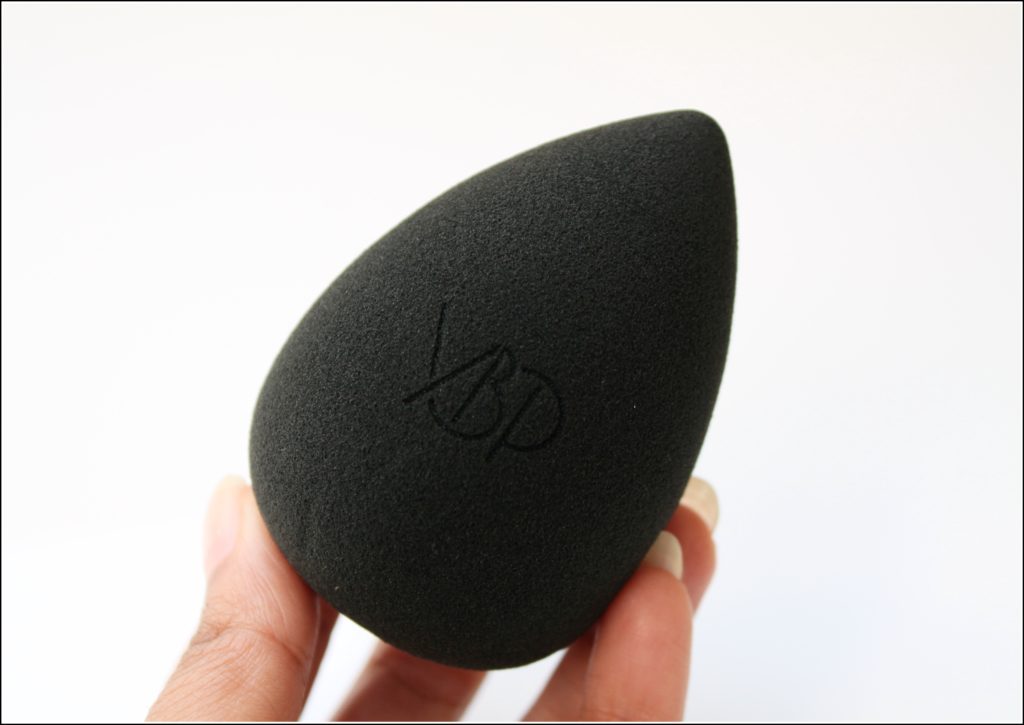 How well does the Ybp Makeup Perfector perform?
Now let's come to the main part of this review. The Ybp Makeup Perfector is a miracle sponge, you can use it for so many different tasks. I apply my day time moisturizer with it and it gives me such a dewy felling all day because of the damp beauty sponge. I use it for so many different products and this baby never disappoints me. I use it for my foundation, BB cream, concealer, loose powder, cream blush, powder blush, to blend my cream contour, to apply my cream highlight, to apply my powder highlighter and this one blends everything like a dream. It makes my base and specially my foundation and concealer blend in so seamlessly and so effortlessly, just few dabs here and there and my base is all blended and set. It takes just a few seconds to make my foundation blend in so seamlessly, it almost makes my skin look airbrushed. Whenever I am travelling I just take this single makeup tool with me because it works with all type of products, you don't need to carry 10 different face brushes, just the Ybp Makeup Perfector and you are sorted. After I am done with all my powder products I like to spray some fixing spray on my face and dab the damp sponge on my entire face ever so lightly and it picks up all the excess powders and just melts everything in for a airbrushed look. So if your makeup looks very cakey and you have a hard time in blending your base products then you should definitely give this miracle sponge a shot.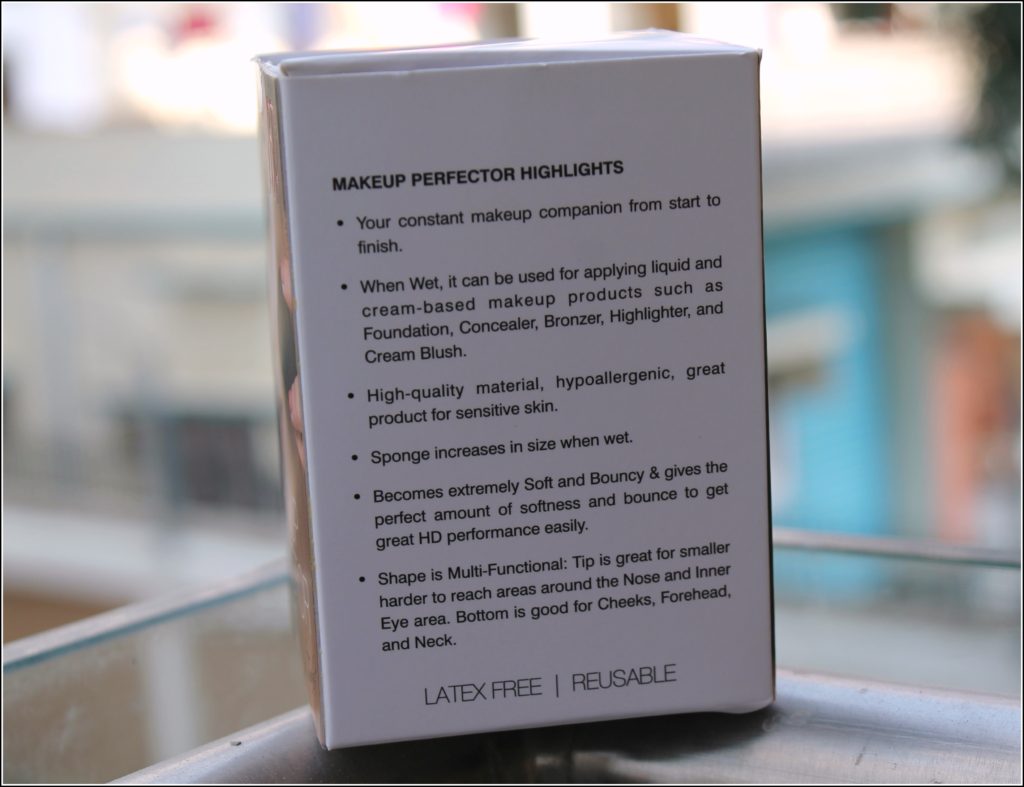 How to clean the Ybp Makeup Perfector?
I usually like to wash my sponge atleast once a week. I take 2-3 drops of baby shampoo in a bowl of lukewarm water, then I soak my sponge in it for a minute and after a minute I squeeze it 3-4 times in that lukewarm water and rub the surface very gently. It hardly takes 5 minutes to become squeaky clean. Then I run it under running tap water and it is good to go. It is very easy to wash it and takes very little time.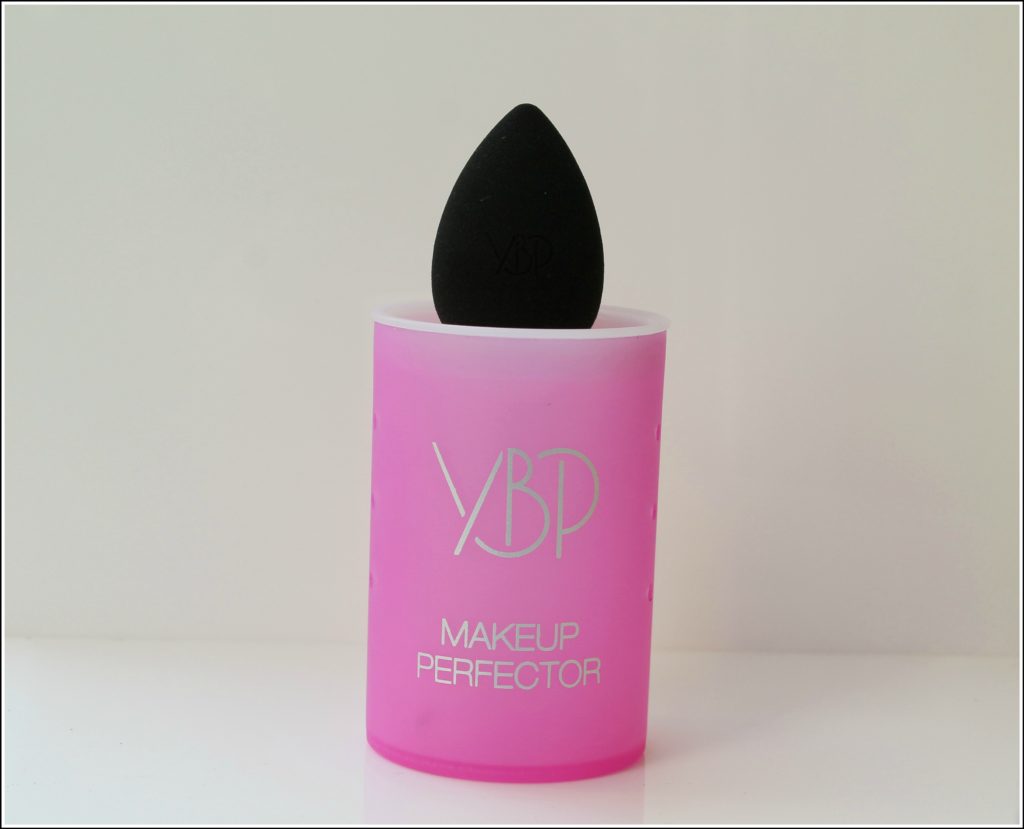 I have washed the Ybp Makeup Perfector around 7-8 times in the last 2 months and it shows no sign of wear or tear. It just feels like absolutely new after washing it. You have to be very cautious and delicate while washing the sponge and if you do so it will easily last you for over an year or so.
Pros of the Ybp Makeup Perfector:
Lovely and thoughtful packaging.
Travel friendly packaging.
Great tear drop design.
Blends in all the products effortlessly.
Almost doubles up in size when soaked in water.
It is so soft, feels like feather on the skin.
Latex free.
Long lasting.
Does not absorb too much product.
Gives a very flawless and seamless base.
Easy to wash.
Dries up very quickly.
Indie Brand.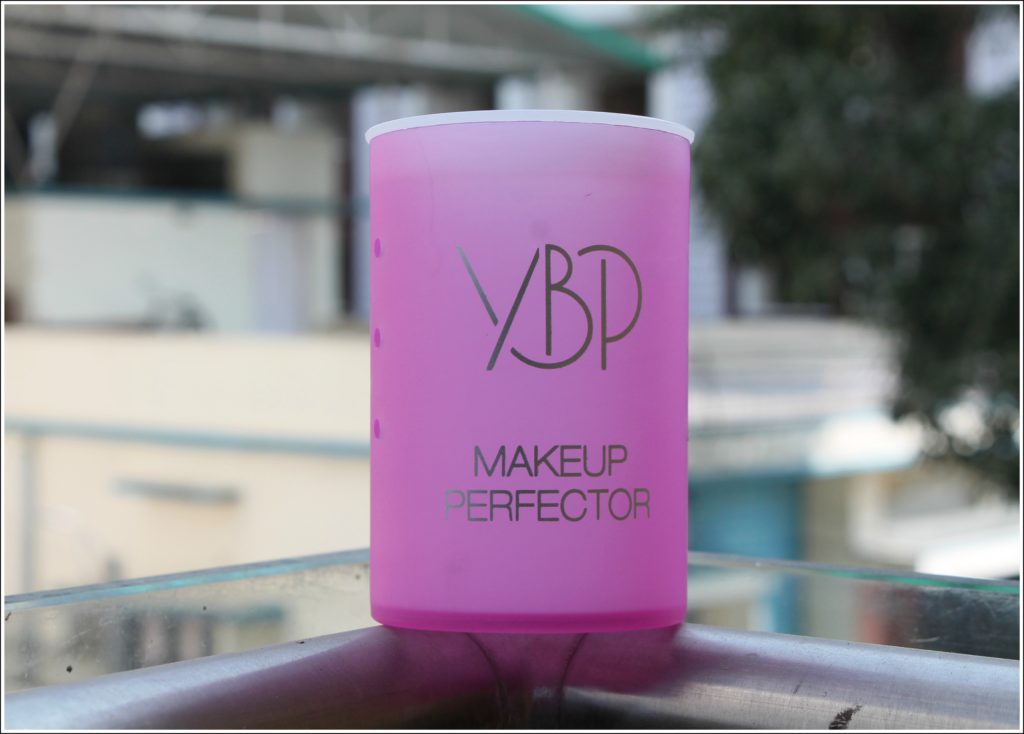 Cons of the Ybp Makeup Perfector:
Rating of the Ybp Makeup Perfector?
I will give it a full 5/5.
Will I recommend the Ybp Makeup Perfector to anyone?
I would highly recommend it to all my readers and to each and everyone who is looking for a good makeup blending sponge.
Will I repurchase the Ybp Makeup Perfector?
I will definitely repurchase it and will keep on repurchasing it time and again.