Use this Face Mask Every Morning and You Will Look 10 Years Younger Instantly: DIY
Hello Everyone,
Most women want to look younger as they age and often they go extreme length to accomplish their dream of looking young. If you are looking for a miracle that'll make you look 10 years younger then this face mask is going to be a life saver for you. Say hello to this natural face mask and say goodbye to wrinkles and sagging facial skin. In this article I will show you a recipe of an incredible face mask that will provide deep cleansing of the skin, will help you get rid of the dark spots on your face, will even out your skin tone and will make your skin glow from within. In addition to this, this face mask will help you get rid of the dead skin cells, eliminate excess oil from your skin and remove the signs of aging from your face.
So that start with this recipe.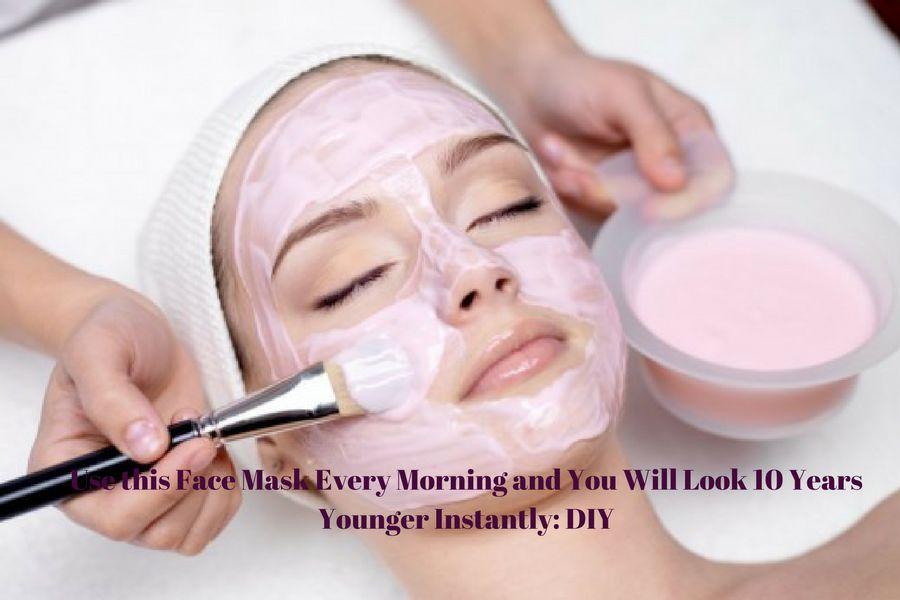 Ingredients Required:
1 Tbsp of Cornstarch/Cornflour.
100 ml of Water.
5 Tbsp of Fresh Carrot Juice.
1Tbsp of Full Fat Sour Cream.
Directions:
Add the cornstarch to 100 ml of water in a pan.
Place the pot on low flame and stir the mixture till it thickens to a pack like consistency.
Now add in the fresh carrot juice and the sour cream.
Mix well. The face mask is ready to use.
How to Apply This Face Mask:
Cleanse your face with a mild cleanser.
Apply this face mask on your face and neck with the help of a face mask brush.
Leave it on your face and neck to dry completely.
Wash off with lukewarm water.
Tone your face with rose water and you are done.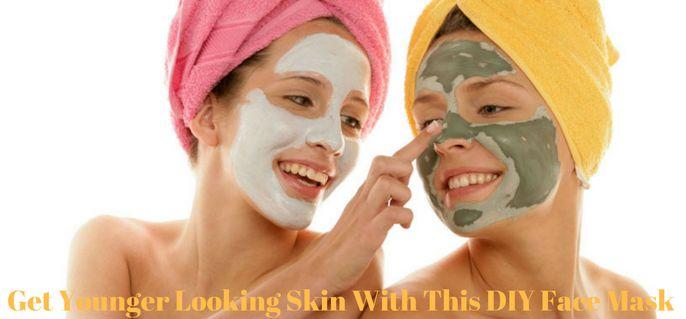 Benefits of Using this Face Mask:
Cornflour is a safe and effective home remedy which you can use for evening out the skin tone. Cornflour is derived from corn and assorted properties make it an effective remedy for all skin disorders. Cornflour is packed with Vitamin A which fades dark spots on your face and also lightens your skin tone. Minerals like Calcium and Iron present in cornflour stimulate the regeneration of new cells and helps to maintain healthy functioning of the skin. Extensive research also claim that people with acne/ pimples need to increase their zinc intake and zinc present in cornstarch will help to reduce acne and blemishes. Cornflour is also able to absorb excess sebum from your skin and also help to reduce oiliness of your skin. Vitamin C present in cornflour with its antioxidant agents fight against free radicals that are responsible for damaging the cells of the skin. Cornflour also enhances the skin texture and fades away the wrinkles. It also soothes minor sunburns and makes the skin look healthy and nourished. Other vitamins and minerals present in cornflour will nourish your skin and will make it glow naturally.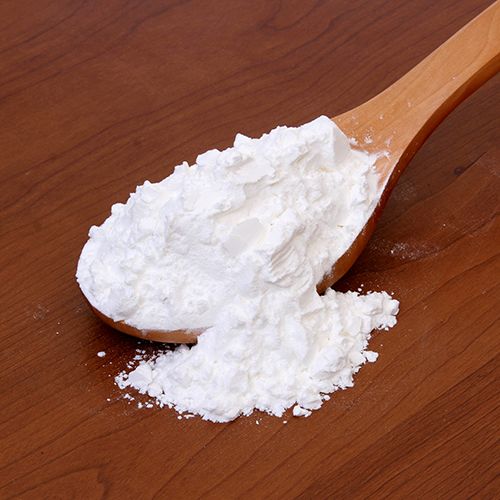 Carrots contain a variety of nutrients that can positively benefit your health in a number of different ways. Carrot juice can be extremely beneficial for the quality of your skin too. When it comes to taking care of your skin it always helps to have nutrients in the natural form. Carrot juice is rich in Vitamin A, Vitamin C, Carotenoids and Potassium. Carrots are also rich in antifungal and antibacterial substances that are ideal for people who suffer from acne. It is also advisable to drink a glass of carrot juice everyday for younger looking skin. Carrot juice is supposed to be excellent for skin care. The most effective ways to make skin glow is to load up on antioxidants. By providing antioxidants to our body we help them to get rid of toxic elements and facilitate the process of skin renewal. All this can be attained with the help of carrot juice. Carrot juice with the antioxidants in them aids in making the skin glow and look younger. The Carotenoid antioxidant present in carrots goes a long way to keep your skin glowing always. Carrot is also an excellent skin lightening agent,  apply carrot juice for blemishes and leave it overnight and you will realize that over a period of time the scars and blemishes have faded out  and have blended with the rest of the skin. You can apply carrot juice on your face  twice a week for maximum results.
Sour cream, like all fermented milk products is rich in lactic acid which is a key skin enhancing ingredient. This is because it help the skin to retain moisture, it is a natural exfoliator and that boosts production of collagen which forms the connective tissue that supports the skin. Lactic acid is used in many beauty and skin care products and you can get maximum benefits of this ingredient by using it in your own homemade skin care treatments. The active ingredients in sour cream i.e. lactic acid is a type of Alpha Hydroxy acid which naturally removes dead skin to promote new cell generation, even out the skin tone and reduces appearance of fine lines and wrinkles. Being rich in lactic acid and fat application of sour cream nourishes your skin, improves the skin texture, evens out the skin tone and stimulate collagen production. Sour cream is useful for curing a number of skin problems like freckles, hyper pigmentation, acne, wrinkles etc. The best part about sour cream is that it is suitable for all skin types, even for sensitive skin. Moreover it prevents premature aging of the skin, reduces age spots, wrinkles and fine lines. When using in homemade skin care recipes always prefer to use full fat sour cream.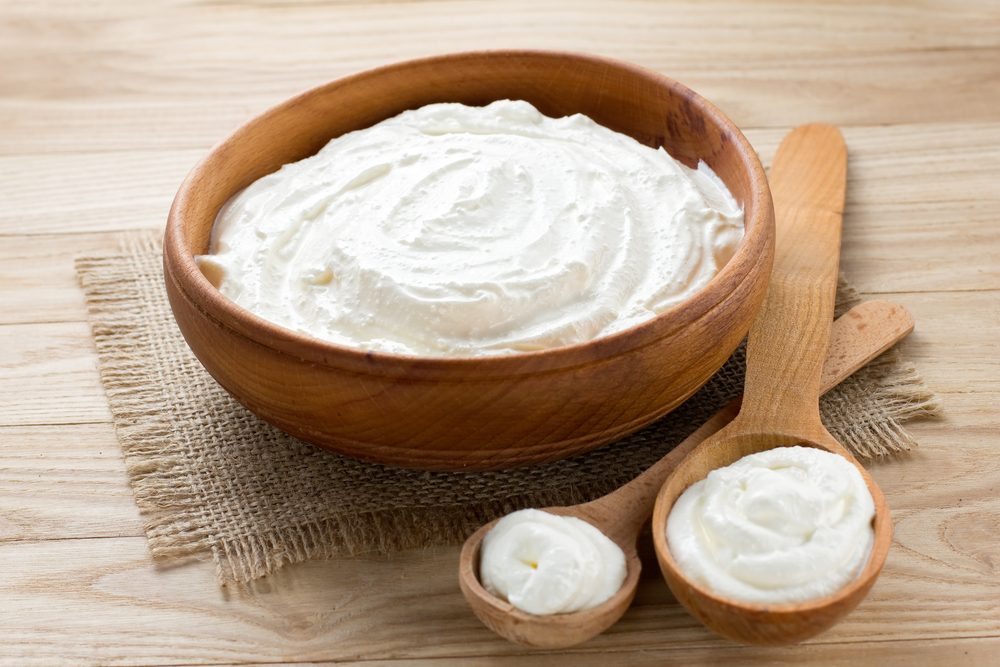 Guys I have been using this face mask for the past one week and believe me it is really a very effective recipe. I know I need to use it for a couple of more days to see the results but I was so excited to see the glow my skin that I had to share it with you guys. It is so easy to prepare as all the ingredients are available in our kitchen and yet it is so effective. I think this is going to be my most favourite face mask because the results that I have seen on my skin in the 1 past one week are just mind blowing. Do try this out and if you like it please share it with your family and friends so that they can also benefit from this face mask. Try this face mask and share your experiences with me.