Top 5 Tips to Make Your Curls Last Longer and Better
Hello Everyone,
You might think there's nothing better than beautiful bouncy curls. I mean what could possibly beat that! But I have one for you. How about beautiful bouncy curls that last all day? Isn't that better? So here are 5 tips to make your curls last longer.
If you want to know how to make curls last longer without hairspray or how to make curls last all day with thick hair, this is the place to be. So why don't go ahead and scroll down for all the fun tips and tricks for curly hair!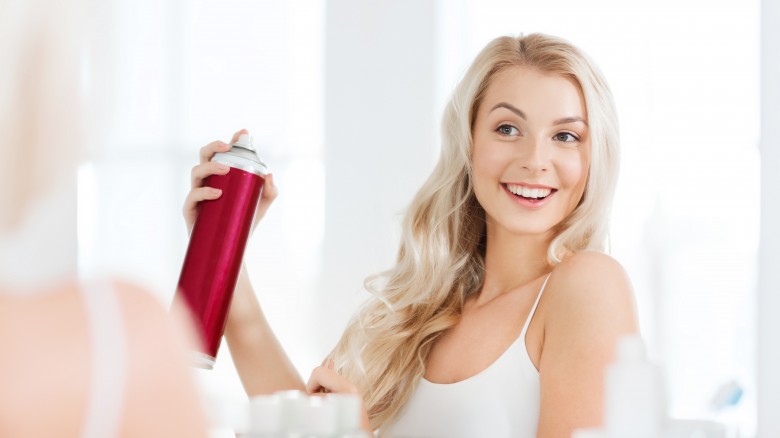 Photo credit: anarchak.com
5 Tips to Make Your Curls Last Longer
When you have natural curls, you also have the freedom to experiment with your look. But the same cannot be said if your hair is poker straight, limp, or fine in texture. Certain types of hair don't hold curls all that well. Honestly, don't believe everything I tell you. So it's time to prove that all types of hair have the ability to curl. And stay that way for a long time!
#1 Adapt the proper procedure for boosting volume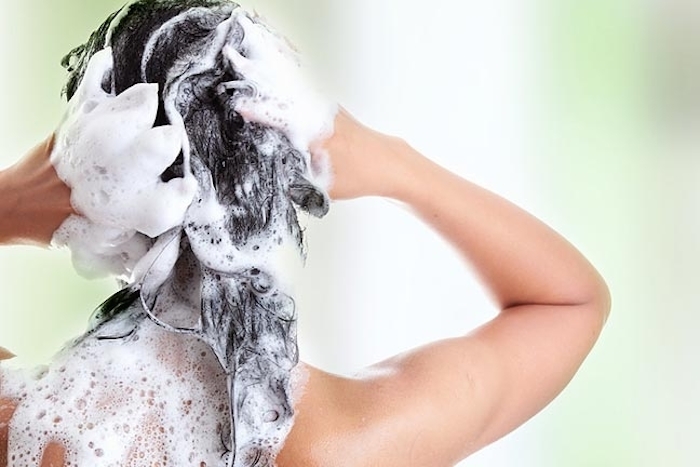 Photo credit: stylenoted.com
The first important step includes correct shampooing and conditioning. Washing the hair is the most crucial aspect.
The goal is to make your hair feel light, which means using a mild shampoo as well as a conditioner. If you end up applying something heavy-duty, it might flatten those curls in less than an hour. And even a holding spray won't be able to rescue them at such times.
The next step is to blow dry to add volume. The trick here is not to perform the task like you normally would. You should bend over to get all your hair to hang down. Then with the help of the blow dryer and its diffuser, dry out your hair.
Once you take your hair back and stand up straight again, you'll notice an increase in hair volume.
#2 Get the right texture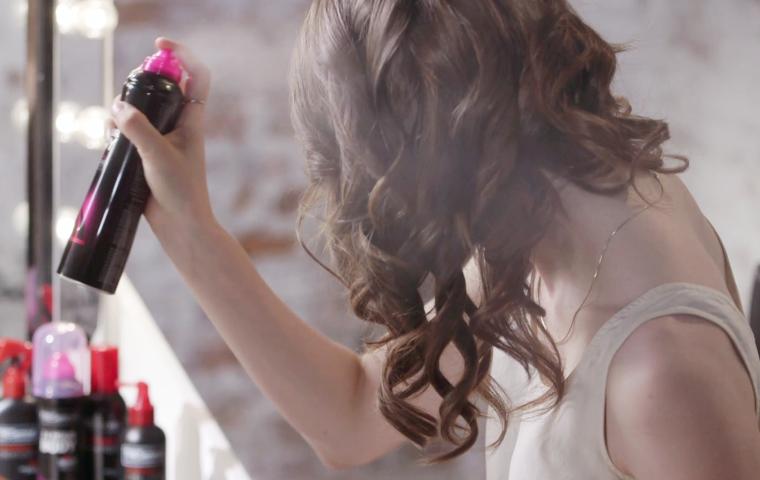 [Image name: best-product-to-hold-curls-in-straight-hair]
Photo credit: tresstylestudio.com
Only the right kind of product will be able to produce the right texture. So it's not useless advice when I say that investing in a proper curling spray is important. You can use this particular product on both dry and wet hair. It has the power to hold curls for a long time.
At the same time, a finishing spray is also quite helpful. If you want to know how to make curls last longer for straight hair, this is the answer. The greater part of finishing sprays is specifically created for curly, bouncy hair. But that doesn't mean they don't provide additional support for styling naturally straight hair.
#3 Proper hair care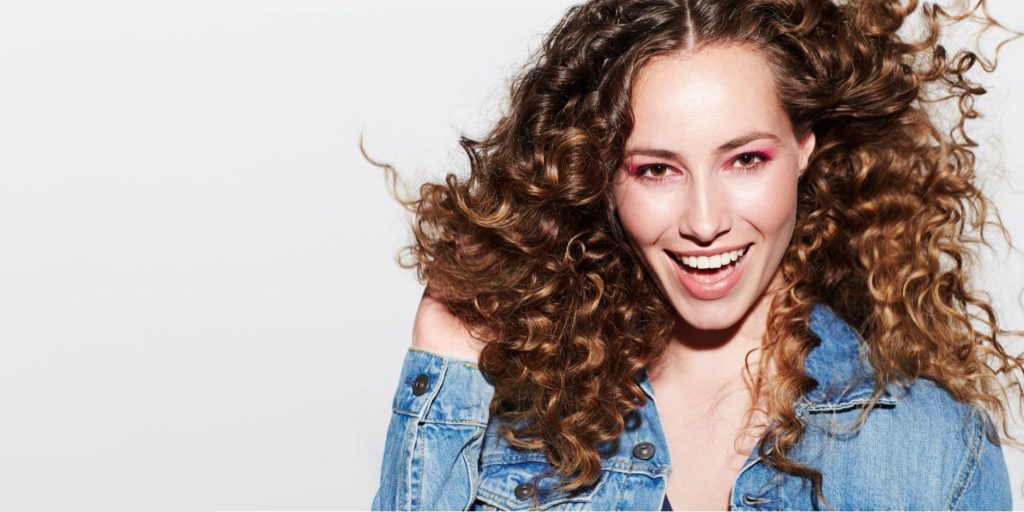 Photo credit: matrix.com
When your hair is damaged, don't expect it to hold those curls. Or even look great! With frizzy texture and split ends, all you get is unruly curls. And curling such hair, to begin with, poses many problems. So as much as you wouldn't like, trimming the hair is necessary at this point.
When the frizzy texture reduces, your curls start to look more beautiful. I have wavy hair, so trust me for what I'm about to say. Every single time I decide to skip the conditioner, I look like the queen of frizzy town. So my second piece of advice to you would be to condition the hair well.
And the third is to keep the heat treatment to a minimum. The curling procedure demands the use of heat, right? So make sure to spray or apply some heat protectant. Among the many causes of frizzy hair and split ends, heat damage takes up the higher slots.
#4 Use setting spray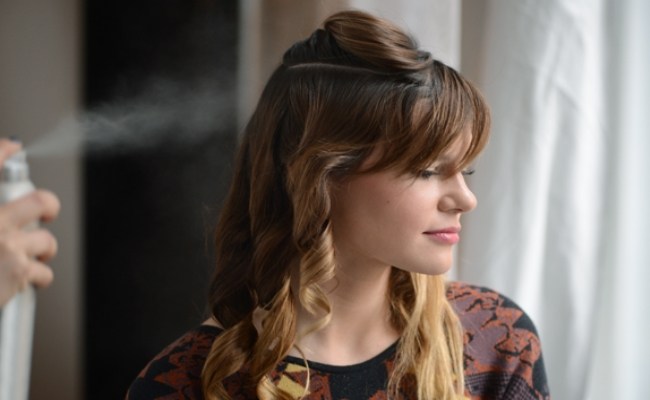 Photo credit: stylepresso.com
The name of the product is self-explanatory, isn't it? What it does is set your curls in place. And that too for a longer time!
When you buy the best setting spray for heat protection, it eliminates the need for using too many sprays at once. So pick your battles wisely.
#5 Understand the difference between flat iron and curling iron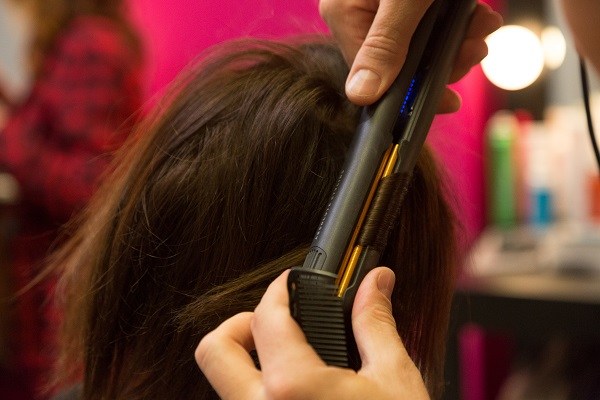 Photo credit: blowpro.com
So here's the last of the 5 tips to make your curls last longer. And the most important one at that!
Not all curling tools are the same. Women use a curling iron when they want to curl hair in the comforts of their home. But I would strongly recommend opting for the best flat iron. And here's why:
The popular older models of curling irons lack ceramic plating. This increases the chances of hair damage when used frequently.
So that means your next curling iron for short hair should offer ceramic protection.
Flat irons are designed with sides that are rounded off. Such a structure is what contributes to making those curls last longer. And hold better.
You might find it difficult to use at first, but practice makes everybody perfect.
Time Up!
So these are the 5 tips to make your curls last longer. It's important to keep them in mind if you're crazy about beautiful bouncy hair. What you see here is based on my personal experiences. Cause even I can't get enough of short curly hair!
Do you have any secret tips to disclose here? It would a delight to have you share your experience with us. So please scroll down to get to the comments section. And while there, drop in your feedback too.
Thank you for taking out the time to read this article. And if you have some more on your hand, do take a look around.
About the author:
Barbara Davis chose the title Mom Trusted Choice for an obvious reason. She wanted to create a trustworthy platform for mothers and pregnant women from all over the world. The different forms of articles she creates are aimed at making your life and the task of parenting easier. So you can take pride in what you do and the way you choose to do it.
Sources:
https://www.luxyhair.com/blogs/hair-blog/how-to-make-your-curls-last-longer-5-tips
http://www.stylecraze.com/articles/curling-tips-for-straight-long-hair/#gref
https://beautifultouches.com/5-curling-tips-to-make-your-curls-last-longer/