Top 5 Best Natural Oils for Hair Growth and How to Apply Them
Hello everyone,
Are you are willing to try out natural oil for your hair care needs? If yes, then you need to know that there are plenty of options to select from. Even if you are only looking to promote the growth of your hair, these natural oils will come with additional benefits like thickening your hair, treating dry scalp and dandruff, strengthening your hair, and naturally making your hair shiny. It is worth noting that these natural oils are as effective as the conventional products that you are using for hair care.
Additionally, these products are safer and more cost-effective. Thus, you won't need to worry about side effects of dangerous chemicals on your body or home since these oils are all natural. Identifying the best natural oil for your hair can be hectic since there are many natural oils for hair growth. In this post, we take you through the top 5 best natural oils for hair growth. Also detailed are the ways of applying these oils for the best results. We hope that you will enjoy reading this guide.
Top 5 Best Natural Oils for Hair Growth and How to Apply Them
Jamaican Black Castor Oil
To be frank, this is oil that has always been on my natural oil for my hair growth wish list. When I finally got to try it out, I was amazed at the results. The oil was great in re-growing my lost hair and strengthening my strands so they could not easily fall off.
This oil is slightly different from the pale yellow normal castor oil. It derives its dark-brown color from the long oil extraction process during which the castor beans are roasted. Remember to always settle for trusted brands when purchasing Jamaican black castor oil. Such brands are the Sunny Isle and Tropical Isle. Ensure that there are no additives such as mineral oil or fragrance even if the bottle says 100%.
How is Jamaican Black Castor Oil Beneficial to your Hair?
Promotes scalp impurity and toxin detoxification
Improves hair luster
Eliminates fungal infections on the scalp
Removes dandruff
Restores damaged, brittle, and dry hair
Thickens hair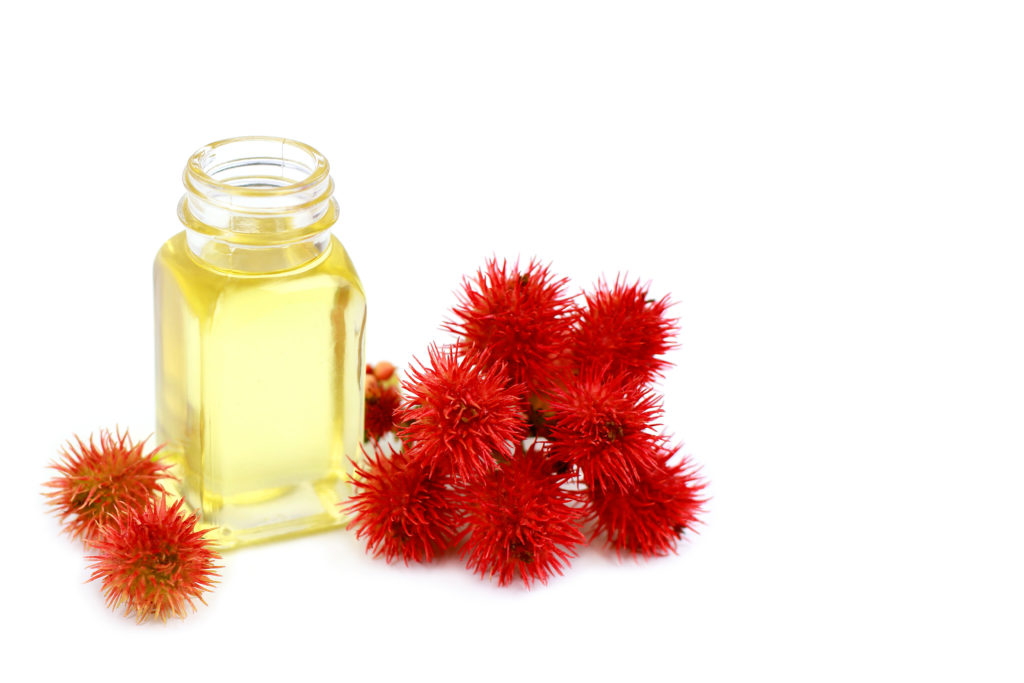 How to Apply Jamaican Black Castor Oil
This oil can be used in two primary alternative ways. These include:
1
.  a) Hot Oil Treatment Option:
Directions
Mix coconut and Jamaican black oil on a heated pan.
Heat the mixture until it gets warm.
Remove the mixture and stir it in lavender and rosemary oils.
Section your hair into two and drop the oil on the open scalp.
Rub in the oil using your fingers.
Cover your hair with a shower cap.
Leave it on for about an hour.
Rinse off and shampoo your hair.
Repeat the process twice every week.
b) Hair Growth Blend
Directions
Mix four cedarwood essential oil drops, three thyme essential oil drops, five lavender essential oil drops, seven rosemary essential oil drops, one tablespoon of coconut oil, one tablespoon of castor oil, and two tablespoons of Jamaican black castor oil in a dropper bottle.
Drop the oil on your scalp and massage the oil in for five minutes.
Rinse your hair as normal
Repeat this process once every week.
Mustard Oil
The history of using mustard oil for hair care is traceable to the ancient Roman and Greek periods. Today, this oil is common in Northern India, and its popularity is growing across the globe. Settle for mustard oil for strong, shiny, and luscious hair. The mustard seed from which mustard oil is extracted is rich in vital nutrients and vitamins, which stimulate hair growth. Among these are vitamins E and A, omega 6 and omega 3 fatty acids, calcium, and protein. With the help of this powerful concoction, your hair follicles are kept in good condition. The oil's effectiveness in the treatment for hair growth is achieved through:
The action of the fatty acids in strengthening and conditioning of hair.
The oil's effectiveness in increasing blood circulation around the scalp.
The high beta-carotene levels, which undergo conversion into vitamin A to protect the hair follicles.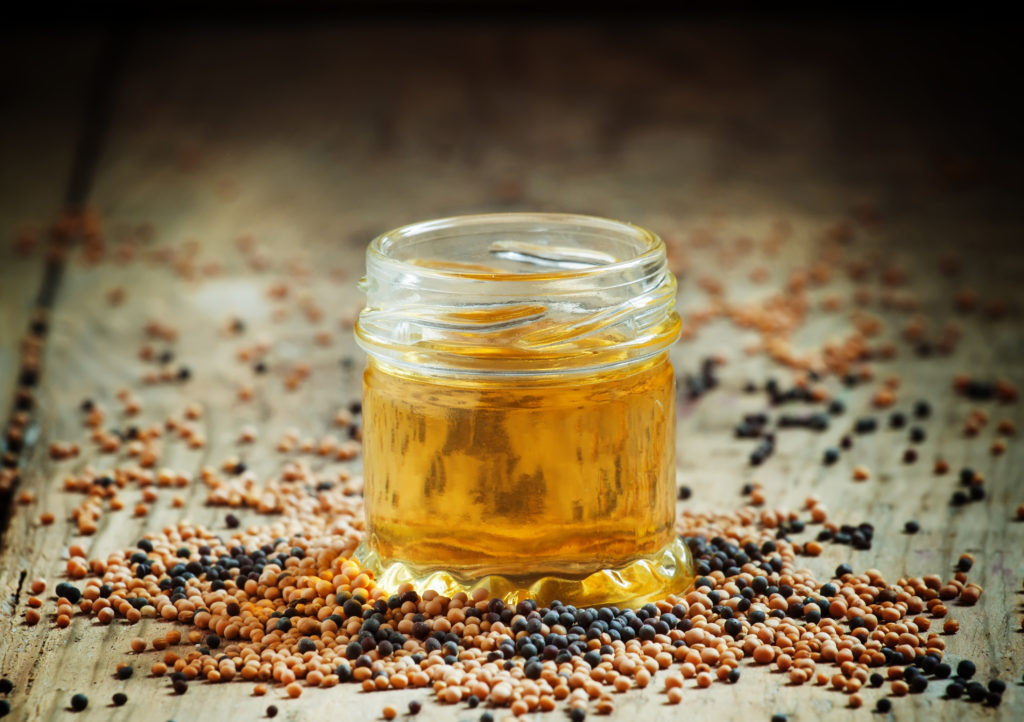 How to Apply Mustard Oil
Comb your hair while creating a center part.
Pour a little oil at a time in your hand.
Rub the oil together on both palms of your hands to distribute.
Apply the oil on one side of the hair and massage gently into the hair roots.
Repeat this on the other side using oil that has been distributed on the second hand.
Comb the hair.
Cover the hair using a shower cap.
Using a hair dryer, dry the hair for around ten minutes to allow for adequate penetration of the oil into the hair shafts.
Thoroughly rinse the hair using cold water.
Note that mustard oil gives off a strong smell. Therefore, we recommend that use a scented shampoo after using the oil. For the best results, use mustard oil for hair growth at least three times every week. Within three weeks, your hair will grow faster and healthier.
Tea Tree Oil
What are the properties, which make tea tree oil perfect for hair loss treatment and effective for hair growth?
Anti-inflammatory Properties – This oil, just like essential oils, reduces inflammation caused by injury or infection.
Antiviral Properties – Some studies reveal that tea tree oil can treat shingles, cold sores, and chickenpox viruses.
Antifungal Properties – tea tree oil with a five percent concentration can treat the Malassezia furfur dermatophyte, which is known to cause dandruff.
Antiseptic Properties – The oil effectively fights scabies and bacteria.
These properties work in unison to make tea tree oil an exceptional hair growth stimulant. Through the disinfection of the scalp, the oil serves the purpose of reducing residue build-up around your hair follicles. This promotes sebum free flow into the hair shafts. With reduced inflammation on the areas around the hair follicle, the oil serves to enhance existing hair regeneration and new hair growth.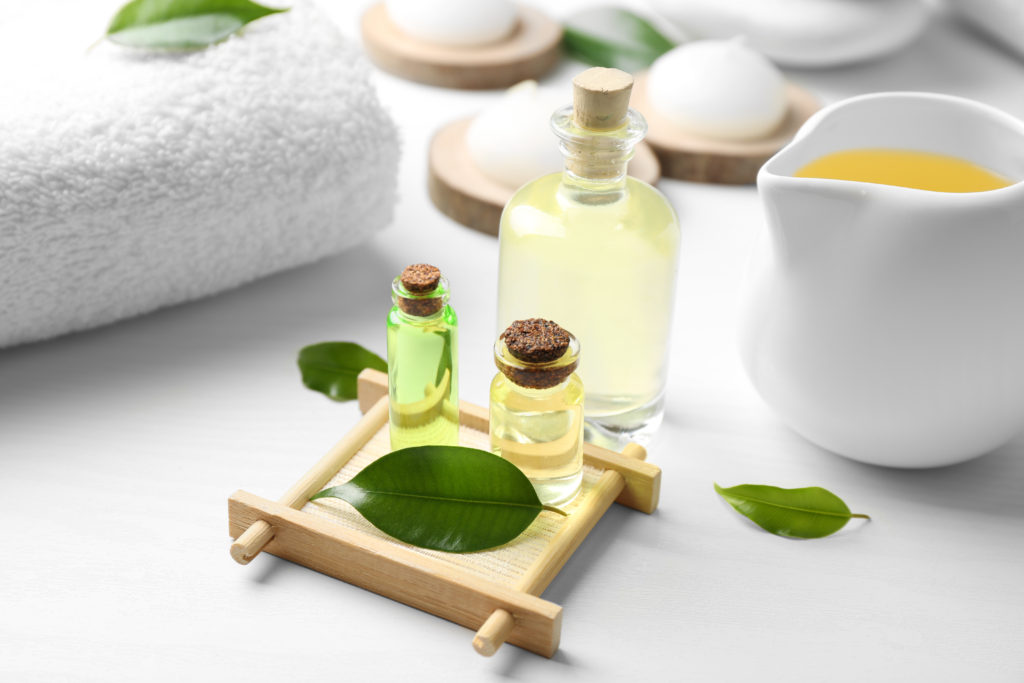 How to Apply Tea Tree Oil
Mix any carrier oil (like almond, jojoba, or coconut) with a few tea tree oil drops.
Massage the mixture directly into your scalp.
Leave it on for over ten minutes then rinse thoroughly.
If you wish to make the oil smoother and softer, you should add olive oil before applying. Olive oil also introduces a protective layer, which resists entry of toxins while promoting hair growth. Here:
Warm olive oil.
Add three to five tea tree oil drops and mix.
Apply the mixture on your scalp.
For the best results, apply tea tree oil on your hair once every day for three consecutive weeks.
Grape Seed Oil
Grape seed oil is a rich vitamin and antioxidant source. Its powerful moisturizing properties make it an effective treatment for hair growth. Compared to olive oil, grape seed oil is lighter; thus, it is easily absorbed into the hair. The oil is recommendable for all hair types due to its non-allergic content properties. Therefore, this is the perfect natural hair growth oil for people with sensitive skin.
Since the oil is almost odorless, it is an excellent natural conditioner and shampoo partner. If you are a regular user of hair straighteners and dryers, grape seed oil is essential for your hair since it has heat resistant properties, which can handle temperatures ranging up to 450ºF. As revealed by research, the presence of linoleic acid, an essential fatty acid, and vitamin E in grape seed oil makes it useful for hair growth stimulation.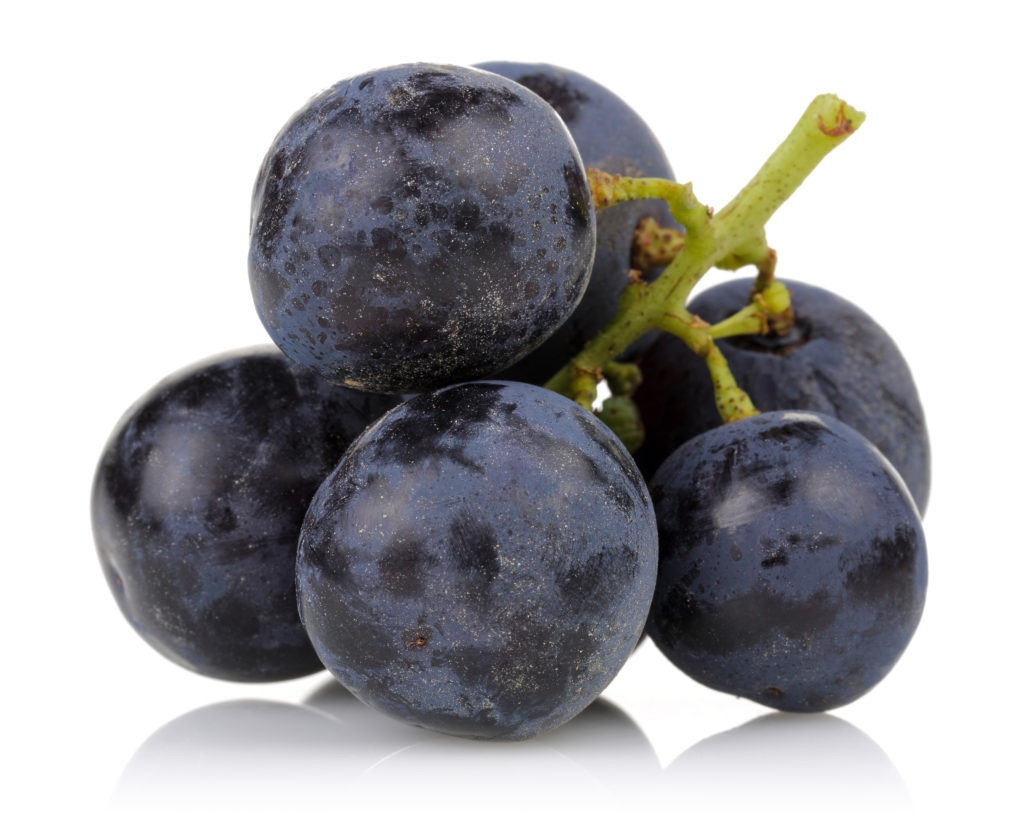 How to Apply Grape Seed Oil
You need:
4 tablespoons of grape seed oil
4 tablespoons of jojoba oil
¼ teaspoon of lavender
¼ teaspoon of ylang-ylang
Directions:
Mix jojoba and grape seed oils into a zip-lock plastic bag.
Add lavender and ylang-ylang oils.
Submerge the contents into hot water for around three minutes (until the oil feels warm).
Transfer the mixture into a container.
Apply the mixture onto your scalp.
Gently massage the mixture using your fingertips.
Leave it on for half an hour.
Rinse with shampoo.
Avocado Oil
You will love this edible oil for its sweet and nutty aroma. The oil is easily absorbed into the scalp due to its light texture. It is extremely gentle on all hair types and works best on chemical-treated, damaged, or dry hair. The oil further helps with dandruff, hair loss, and hair thinning conditions.
Avocado oil contains vitamins A, B6, and E, which promote hair follicle cell growth, maintain hair shine and color and increase blood flow to the hair follicles respectively. The oil further has a special mix of minerals (like iron, copper, and magnesium), amino acids, and nutrients, which promote hair growth.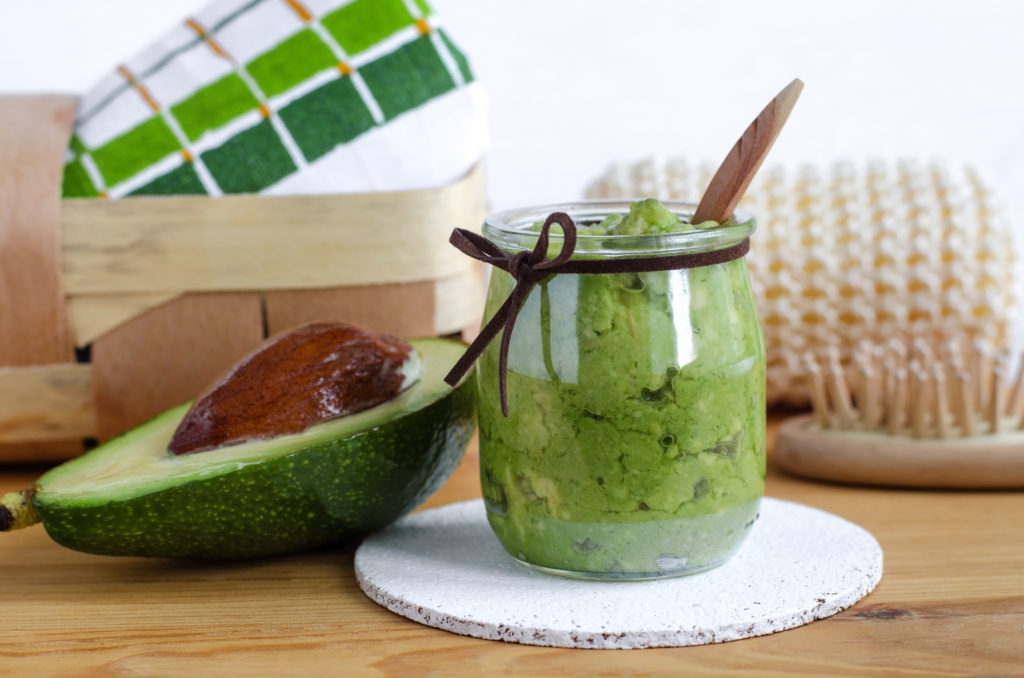 The presence of high Lecithin levels in the oil gives it its high penetrative properties for easy absorption and moisture retention in the hair. The oil also protects your scalp and hair from the harmful UV rays since it is a natural sunscreen.
How to Apply Avocado Oil
Mix one avocado oil tablespoon and one olive oil tablespoon.
Warm the mixture slightly.
Using your fingertips, massage the mixture into your hair and scalp for about fifteen minutes.
Use a warm moist towel to wrap your hair.
Leave it on for about twenty minutes.
Rinse off your hair and shampoo as normal.
To apply an avocado hair mask, complete the following steps.
Mix a teaspoon of olive oil, a tablespoon of avocado oil, half a tablespoon of raw honey, and an egg.
Apply the mixture on your hair.
Cover the hair completely.
Let the mixture stay on for a minimum of ten minutes and rinse.
Shampoo and condition your hair as normal.
In conclusion, the process of choosing a natural oil for hair growth can be overwhelming, but not anymore with the above guide on the top 5 best natural oils for hair growth. The recommended oils have been studied, and their potential at giving back your hair has been ascertained.
Did you find this article informative? If you loved it, please let us know. Equally, if you feel there are better natural oils for hair growth, feel free to share with us by posting your comments below. One last thing, you can share this article with your friends, and let them experience longer and healthier hair.
This is a Guest Post by Amelia Johnson. Amelia is a writer/editor with an endless passion for bringing a lot of useful and trustworthy information to the community. She founded stayhealthyways.com, a blog dedicated to sharing quality articles related to health, nutrition, fitness, and beauty. As a typical introvert, Amelia is a perfectionist in work. At times of leisure, she reads, listens to music, chats with some close friends and walks with her pet.