Swagger or Nagger: The Best and Worst Saree Celebrities!
Hello Everyone,
A saree is as versatile as today's quintessential woman! Embellished. Sultry. Sombre. Glamorous. Embroidered. Colourful. Bright. Bold. Traditional. Vivacious. Everything you want it to be. Though, can everybody just pull it off? Can a woman look as hot and sumptuous in a saree as she wants it to be? We check out some of the leading Indian saree celebrities, their saree look and figure out what works and what not!
The south Indian cotton saree outings of our celebrities have been inspiring! From handlooms to embroidered wonders, from sheer sequins to comfy cotton and linens, they have been flaunting nine-yards staples in every form- casual, contemporary and traditional!
Vidya Balan
Vidya Balan is the lady who made saree mainstream and transformed the girl-next-door to an extremely glamorous and red-carpet worthy one! Be it Cannes or a stroll in the evening, she rocks the saree like the diva she is!
Swagger
The ethnic equivalent of Little Black Dress, she makes this black saree work in her favour! She keeps the focus on her neckline by not wearing a necklace. The temple earrings lend a dramatic appeal to her overall look.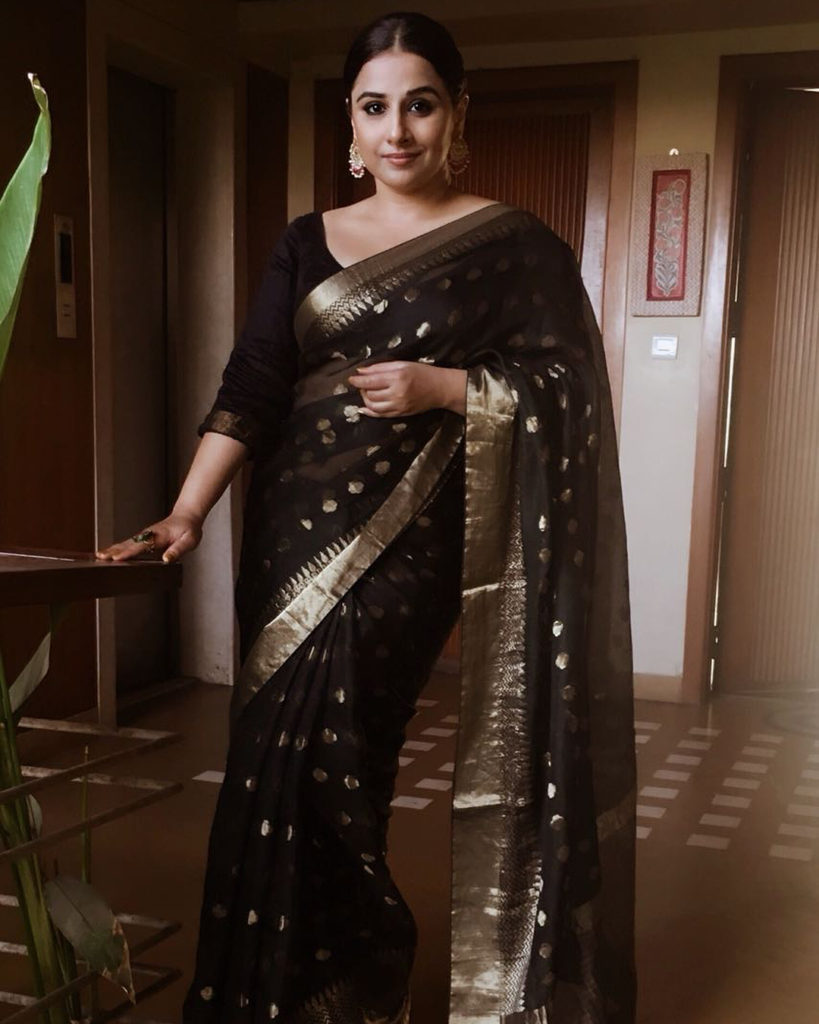 https://instagram.com/p/BhtqpbjH_yZ/
Nagger
Not sure if this works for her. In the first glance, she doesn't even look her usual self. She is conscious and not feeling comfortable.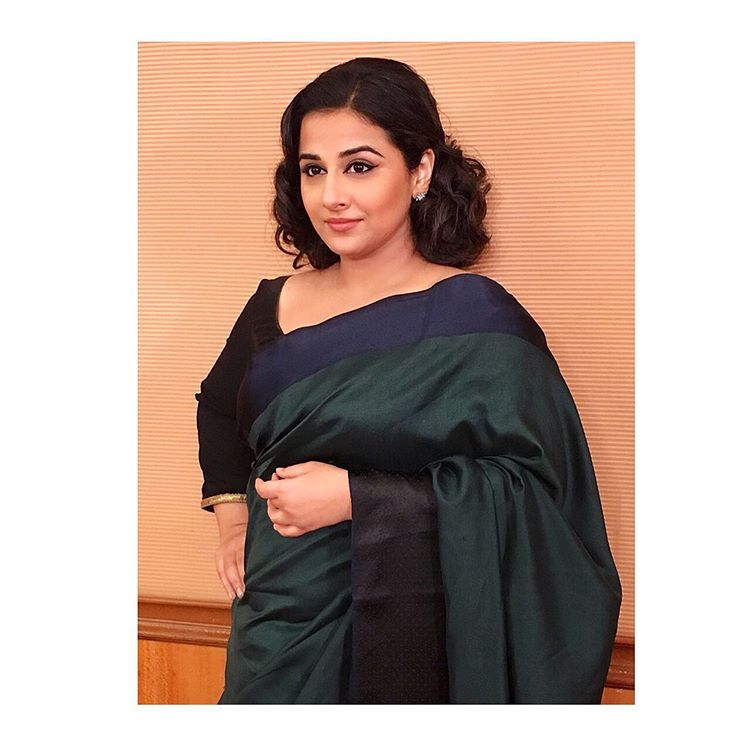 https://instagram.com/p/BapO5B7lJG7/
Sonam Kapoor
More than her acting chops, she is known as a fashionista. She sports western and traditional ethnic wear with the same élan. In this photo on her Instagram, she is seen in a traditional kanjivaram silk saree and looks so ethereal! A dream of every girl to look so dressed up and yet at ease in a saree!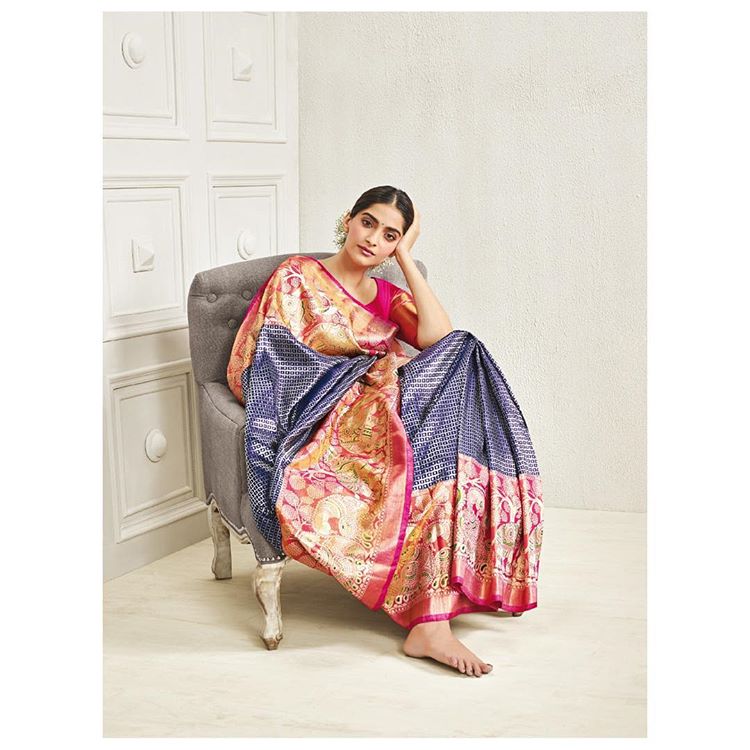 Nagger
Finding a look that doesn't work for Sonam was literally like finding the proverbial golden eggs laying goose! But this is it! It is not that she doesn't look good but there is so much going on with her look! Cut shoulder blouse, sequins and tasselled beads, that's a lot to handle! Disorienting!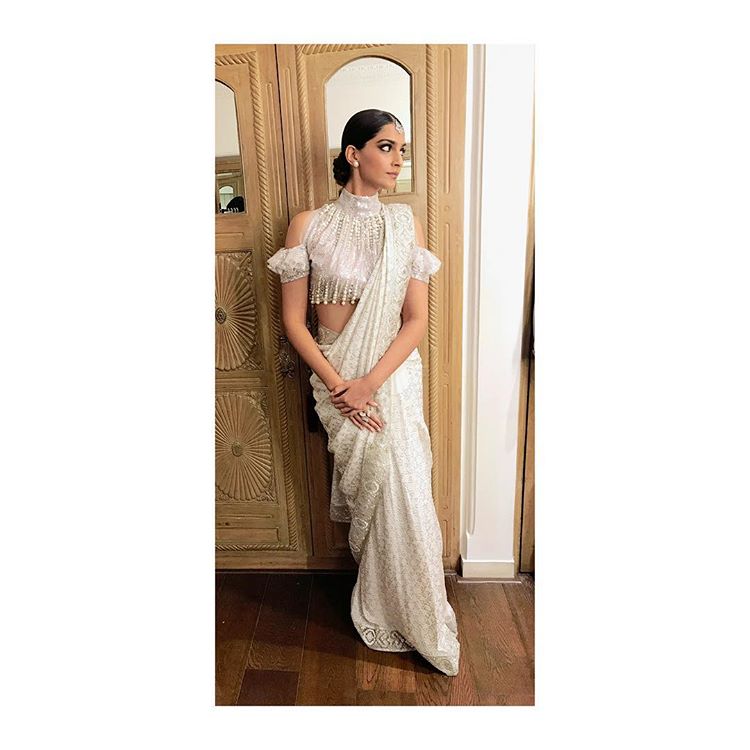 https://instagram.com/p/BaXQiywldez/
Kajol
Her effervescence is contagious and her simplicity- inspiring! Down to her acting and style, we can't help but admire her for being her! In this emerald green embellished saree, she shines through and looks so gorgeous! She completes her look with oversized earrings but keeps her makeup minimal. Her look is so inspiring and doable that we couldn't help but want to totally steal it for the next outing!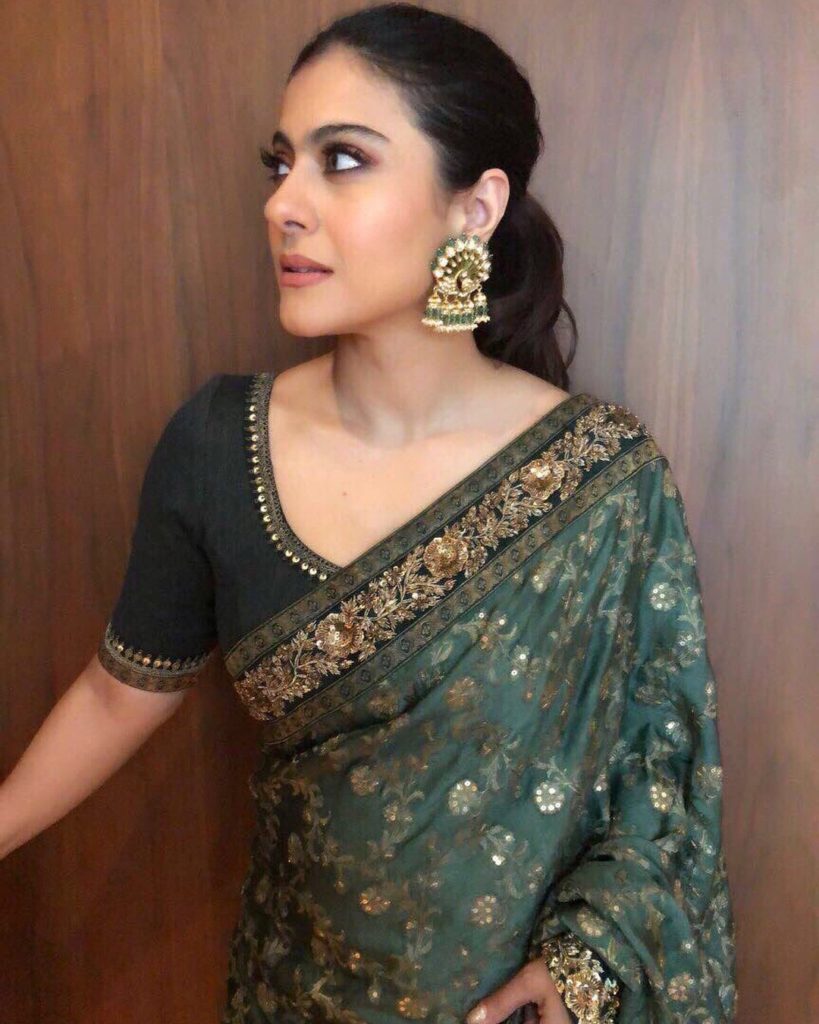 https://www.google.co.in/amp/s/www.vagabomb.com/amp/Kajols-sabyasachi-saree/
Nagger
Kajol has had her share of bad and good from the fashion police but again, she has never been known to be a fashionista. This saree isn't meant to be for her and she seems a bit flustered too.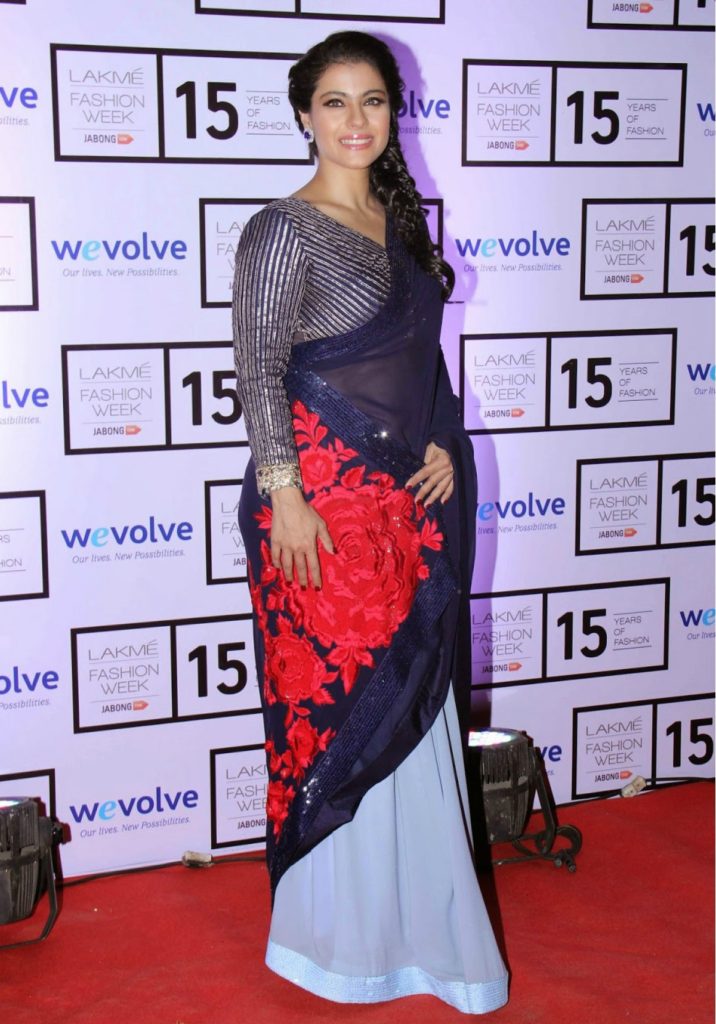 https://goo.gl/images/9mTr7x
Swara Bhaskar
Swara Bhaskar in this saree is a picture of elegance, glamour and sensuality. The pastel shade works for her and she looks gorgeous! The look has a simplicity about it and we are totally digging how she kept her makeup almost minimal and completed the look with a small pair of earrings, zari blouse and a clutch bag.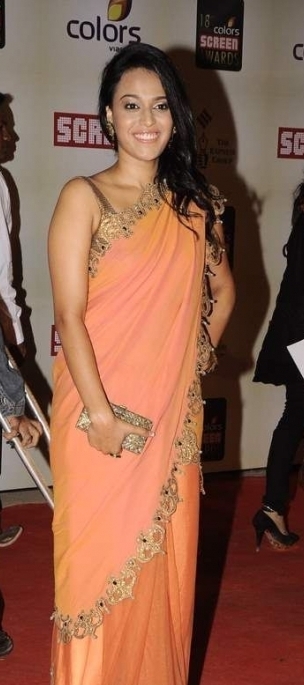 https://goo.gl/images/Hpqpvf
Nagger
The casual dhoti saree looks too 'blah' on Swara. She tries to break the monotony of the monochrome with the feathery earrings but it seems that nothing can salvage this look anymore.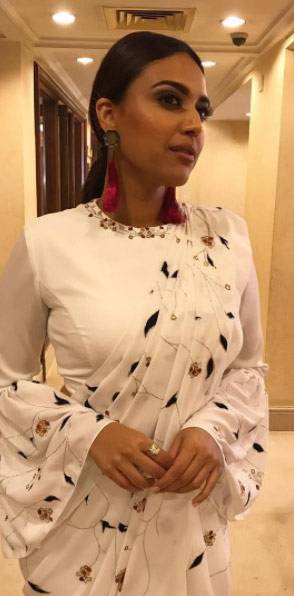 https://goo.gl/images/4Es2Ug
Folks, let us know if you agree with our scorecard! Post your comments and share this article about your favourite hot Bollywood actress in sarees with #Bharatsthaliandsarees.
This is a Sponsored Post