Stop Severe Hair Fall, Dandruff and Regrow New Hair With This DIY
Hello Everyone,
Hair Fall…. It is one of the most complex hair problems that all of us faced in our lives. Sometimes our hair fall is very severe and nothing seems to work so today I will be sharing a Diy hair mask recipe with you all that is going to stop even the most severe hair fall, it is going to control dandruff problems too also and is going to help you to regrow new hair. I have shared this recipe with a lot of my friends and relatives and almost everyone is happy with the results. This hair mask not only stops hair fall but it also makes your hair very healthy and makes them very soft and silky. I like this hair mask because you can use it for hair fall, for dandruff, to improve your hair texture and also to get rid of dry and flaky scalp, so it is a one solution to a lot of hair woes. So today's post is on how to Stop Severe Hair Fall, Dandruff and Regrow New Hair With This DIY.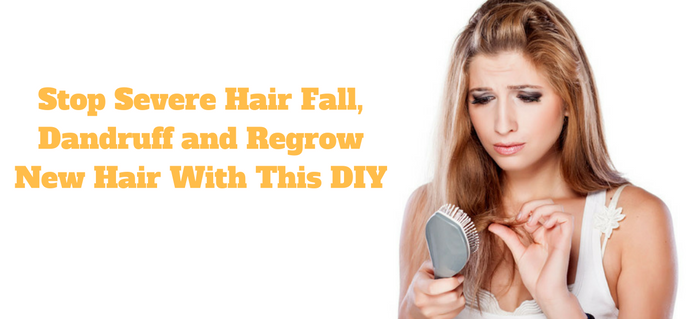 So let me share this awesome Diy with you guys.
Products Required:
4 Fresh Indian Gooseberry or 1 Tbsp of Indian Gooseberry powder.
1 Medium size Onion chopped.
2 Tbsp of Fenugreek Seed or Methi Seeds.
1 Tbsp of Flaxseed.
1 Tbsp of Clarified Butter or Ghee.
1 Fresh leaf of Aloe Vera.
1 Tbsp of Mustard Oil.
Instructions:
Soak feungreek seeds and flaxseed in 50 ml water overnight.
In the morning take the fresh gooseberry and take out the seeds from it and chop it into small pieces.
Now add the chopped Indian Gooseberry, chopped onion, aloe vera leaf(remove the thorns from both the sides), the soaked methi seeds and flaxseed seed to the blender and make a very smooth and paste.
Remember to make a very smooth paste because if the mask is not smooth it will stick to your hair and will be a pain to wash off.
Now add the clarified butter/ghee and the mustard oil to it.
Mix well.
Voila, your miracle hair mask is ready for application.
How to Apply this Hair Mask:
Detangle your hair and divide your hair in sections.
Now apply the hair mask to your scalp with the help of a brush or with your fingers.
Remember to cover your entire scalp properly.
Whatever is left you can apply it to your hair lengths.
Wrap your hair up in a bun and cover your hair with a shower cap.
Leave it on your scalp for atleast 1 hour to 2 hours.
Wash off with a sulphate and paraben free shampoo.
Benefits of Using This Hair Mask:
It is also known as wonder berry, it is one of the most nourishing herb for your hair. Amla is a rich source of Vitamin C, there are a lot of nutrients present in amla. It contains a lot of antioxidants like embalicanin A and B, phyllantine, gallic acid, ellagic acid etc. It also contains a high level of minerals, amino acids, as well as strong immunity boosting properties. Amla is an excellent hair tonic for your hair, it acts as a natural conditioner, minimizes hair loss and with continuous use it also reverses grey hair to its original colour. It also makes hair healthy and strong.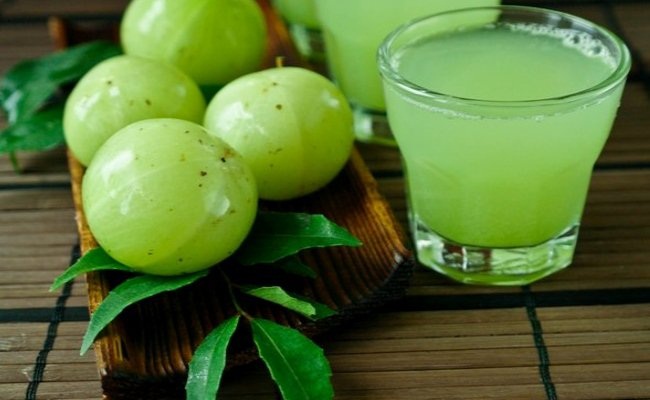 Onion juice is rich in sulphur that accelerates the production of collagen in the tissues that eventually help in the regrowth of the hair. It is one of the most effective home remedy for hair growth. Onion is very rich in sulfur-containing compounds that are responsible for its pungent odour and health-promoting properties. We must remember polyphenols are one of the largest categories of phyto nutrients in food and the highest content of it is found in onions. A wide variety of sulfides are found in onion which aids in hair growth. Methyl sulfonyl methane is a highly absorbable source of sulfur, found abundantly in onions especially in its outer layers. It facilitates the formation of keratin for hair, resulting in hair growth. It also helps a great deal in treating hair conditions of hair loss like Alopecia.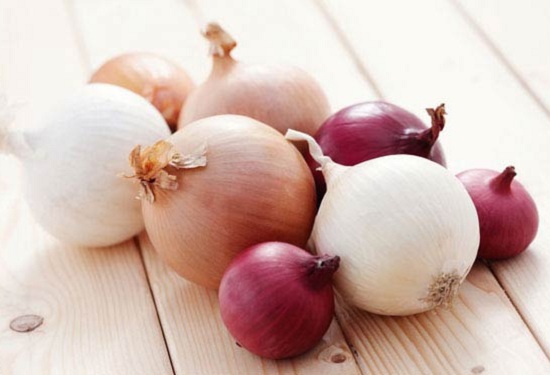 Methi or Fenugreek seeds are a natural solution to dandruff. It is also effective in controlling hair fall and strengthening the hair roots. It contains nicotinic acid as well as proteins that aid in hair growth. Lecithin present in methi seeds impart shine to your hair and also helps your hair to retain its natural color.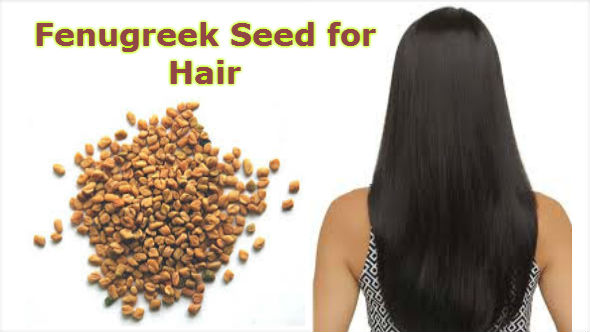 The anti-inflammatory properties of flaxseed are actually going to promote a healthy environment for hair growth. Flaxseed is a rich source of essential fatty acids and alpha-linolenic acid or ALA. Flaxseed contains both Omega 3 and Omega 6 fatty acids which are both needed for healthy hair and skin. People who lack in those necessary essential fatty acids may experience dry, brittle hair. Omega 3 fats nourish the hair follicles and it also encourages hair growth. They also prevent inflammation, helping to get rid of hair loss, dandruff, and other hair and scalp related problems.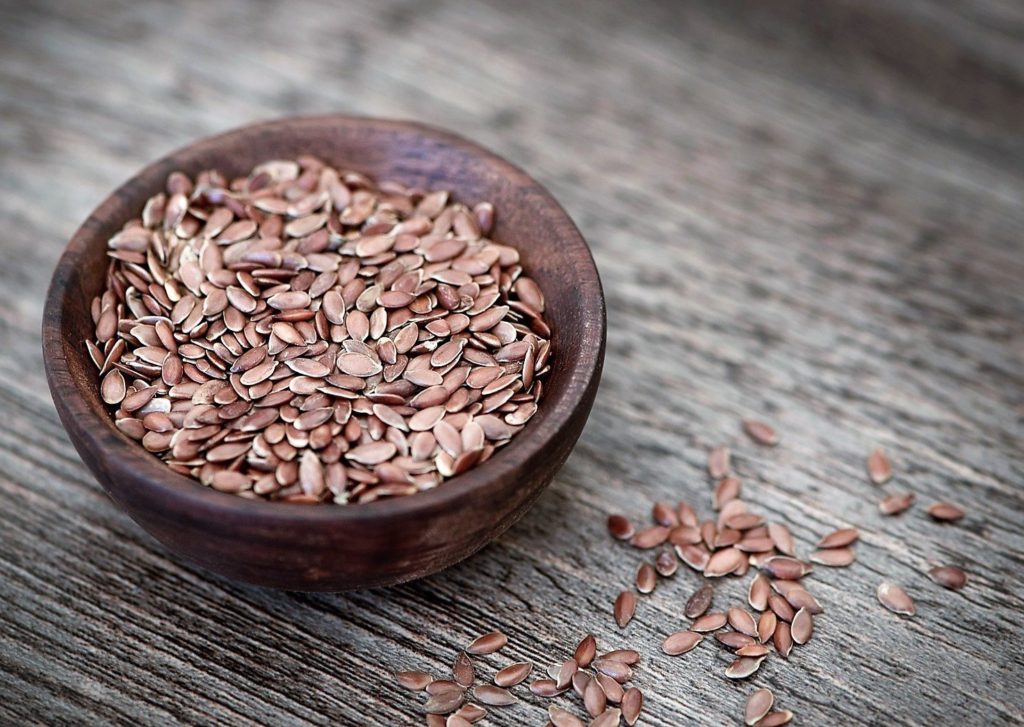 Ancient people from Rome, Greece and from India used to massage their hair with mustard oil so it is believed that we can use mustard oil for healthy growth. It contains huge amounts of zinc and selenium and lacking in these two nutrients our hair begins to fall, so to fight hair loss we should all massage our scalp with mustard oil and also use it in our food and also in our hair masks. Mustard Oil is loaded with Vitamins and Minerals such as Zinc, Selenium, and Beta Carotene. Beta Carotene converts to Vitamin A, which is excellent in stimulating hair growth. Mustard Oil is rich in a lot of fatty acids, iron, calcium and magnesium.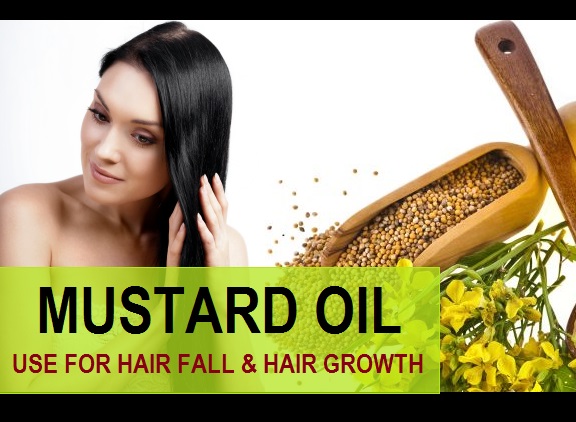 Aloe Vera has been known all over the globe for its unbelievable healing properties. The gel is made up of around 96% water, some organic and inorganic compounds, a type of protein which contains 18 of the 20 amino acids found in the body and lastly Vitamin A,B,C and E. Aloe Vera, the miracle pant is an ideal remedy to solve nearly all of your hair woes. You can apply this natural ingredient to cleanse, nourish and protect your hair from damage. You can also use aloe vera to get rid of dandruff, itchy scalp, dry hair and fungal infections. Aloe Vera is rich in amino acids, Vitamin A, Vitamin C and Folic Acid. When used on the hair Aloe Vera provides nourishment to the hair, prevents excess oiliness of the hair, eliminates dandruff, encourages hair growth and prevents hair loss.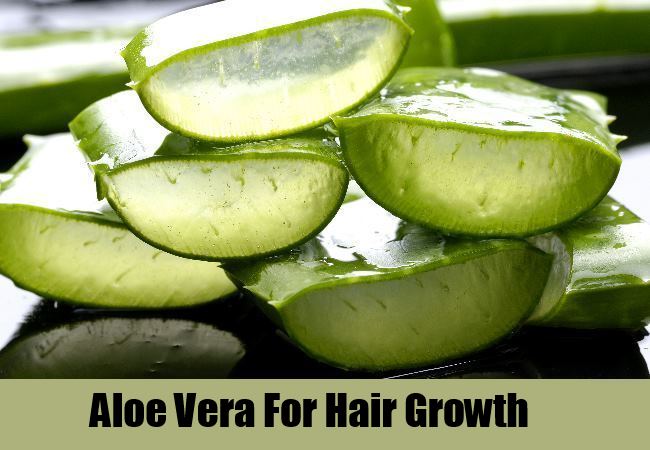 Clarified Butter or Ghee:
Ghee is full of the fat soluble Vitamins A, D, E and K. Vitamin A and E have been shown to act as power antioxidants. Vitamin A and D are critical in boosting up the immune system. Ghee acts as a great remedy for falling hair. If used regularly ghee makes your hair feel so healthy and so soft. It is a powerful ingredient that stops hair fall with just one time use.
I have used this hair mask myself and I have also shared it with a lot of other people and everyone who has used this hair mask has noticed a sudden decrease in hair fall and have also loved how healthy this hair mask makes their hair feel. I really love this hair mask because it is so effective and it makes your hair so healthy and thick. Try it out and do share your experiences with me.