Stop Hair Fall Instantly and Reduce Grey Hair Naturally with this Homemade Hair Mask and Hair Oil: DIY
Hello all my lovelies,
Hair fall and grey hair can give you sleepless nights. Hair fall and greying of the hair is a very serious problem and it should be cured before it is too late. Today I will be sharing a very easy hair oil and hair mask recipe that is going to stop your hair loss and will also reduce your grey hair without much effort. I have tried this hair mask and hair oil myself and I can guarantee you that this combo when used over a period of time is going to solve a ton of your hair related problems including hair fall and grey hair. It is very easy to prepare and it does not require a lot of ingredients too. So let's get started with this DIY.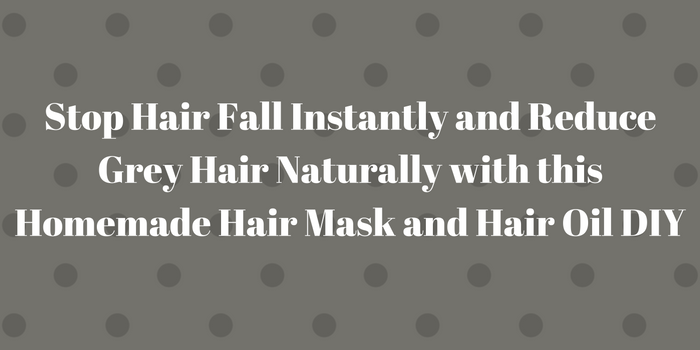 All of you must have heard about the miraculous properties of the hibiscus flower. Hibiscus is one of the best known herb/flower for the hair. It is widely popular for reducing hair fall and for promoting hair growth. Since this flower has a great combination of Vitamin C, phosphorus, riboflavin and calcium you can get rid of hair fall and grey hair just with the use of this flower. Your hair will get enough nourishment as the Hibiscus flower is known to contain carotene which also restricts greying of hair at a very early stage.
I can vouch that regular usage of Hibiscus flower as a part of the hair care routine will restrict hair fall, control dandruff, greying of the hair and a ton of other hair related problems. If you use Hibiscus flower regularly you won't have grey hair till you reach your mid 50's also. If you suffer from weak hair roots and hair thinning then Hibiscus pack and Hibiscus hair oil can be the most ideal remedy for you. Hibiscus flower encourages hair growth by supplying essential nutrients to the hair follicles.
Ingredients Required for the Hibiscus Hair Pack:
10-15 Fresh hibiscus flowers. I have long hair so I'm using 15 flowers but if you have shorter/longer hair than me you can decrease or increase the quantity accordingly. If you do not have fresh flowers you can also use dried Hibiscus flower powder, add according to  your hair length.
1 cup of fresh Aloe Vera Gel.
1 Egg.
Juice of half a lemon.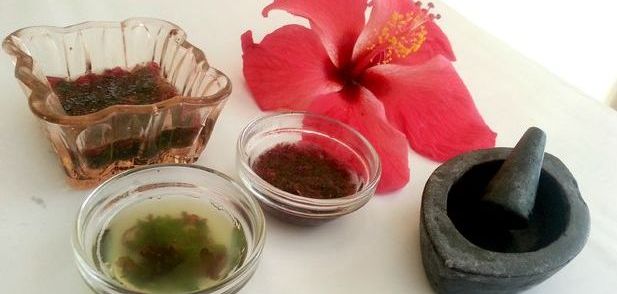 Procedure:
Wash the hibiscus flowers and separate the petals.
Next take fresh aloe vera leaf and extract a cup of gel from them. It is advisable to use fresh aloe vera gel for better results but if you do not have aloe vera plant at home you can use the 100% pure Aloe Vera Gel available in the market.
Add the Hibiscus flowers and the Aloe Vera Gel into a blender  and make a smooth paste out of it.
Take out in a bowl, add the egg to it and mix properly.
Squeeze in half a lemon to curb the smell of the egg.
Detangle your hair and apply the hair mask properly on your scalp and whatever is left you can apply it on your hair length.
Cover with shower cap.
Leave it for around an hour.
Rinse off with any mild herbal shampoo.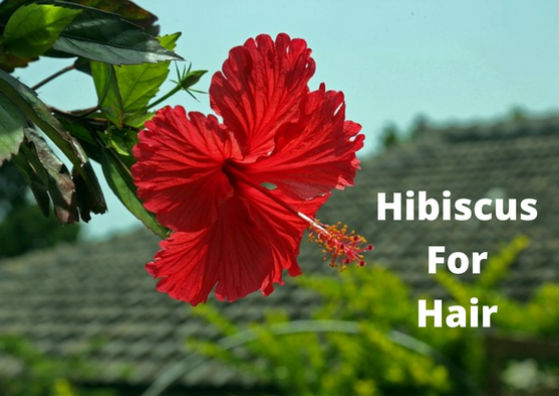 Ingredients Required for the Hibiscus Hair Oil:
15 Hibiscus Flowers. If you do not have fresh flowers you can always use 3 tbsp of dried Hibiscus flower powder.
10 leaves of the Hibiscus plant.
1 cup of Coconut Oil/Olive Oil or any other oil of your choice. I like to use coconut oil.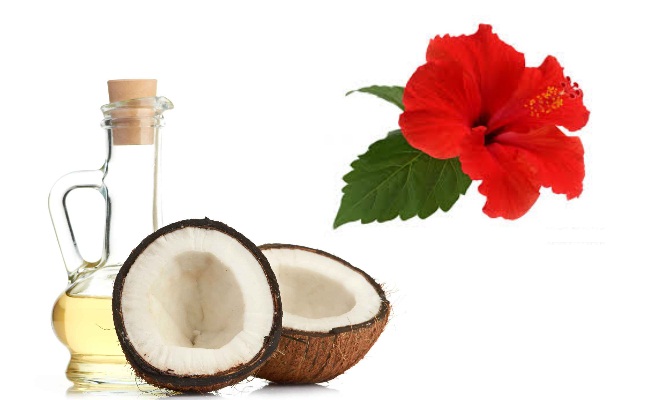 Procedure:
Wash the flowers and the leaves and grind them into a paste using a pestle and mortar. If you want you can also make a paste in a blender but I like to use a pestle and mortar to grind my fresh flowers and leaves.
Next, take the oil and put it on medium flame, when the oil becomes hot add the flower and leaves paste to the oil.
Stir for 5 minutes and the turn off the flame.
Let the flower and the leaves stay in the oil overnight so that they can infuse properly into the oil.
Next morning strain the flower and leaf paste and store the oil in a glass bottle.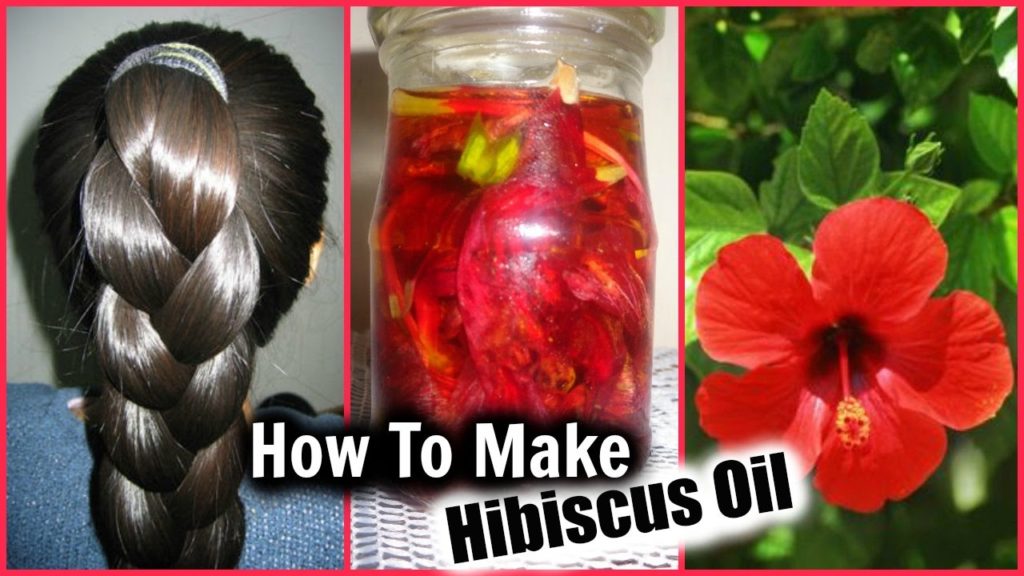 Directions for use:
Detangle your hair and divide your hair in sections.
Take the oil in a bowl and keep it in a pot of hot water for a few minutes to warm it a little bit.
Take a cotton ball and start applying the hair oil on your scalp.
Cover the scalp properly and whatever is left you can apply it to your hair length and hair ends.
Now give yourself a good relaxing head massage for 5 minutes. Apply very little pressure while massaging.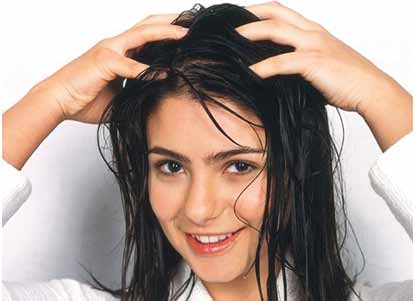 After the massage wrap your hair in a high bun and cover your hair with a shower cap.
Leave the oil on your scalp for 3 hours to overnight. Leaving the oil in your hair overnight is the best thing you can do for your hair. I always leave the oil in my hair overnight.
In the morning you can also apply a hot towel to open up the pores of your scalp. This is optional but do it atleast once a month.
Wash off with any paraben and sulfate free shampoo.
I do not feel the need to condition my hair after a hair massage, you can do so if you feel like.
Benefits of this Magical Hair Oil/Hair Mask:
Healthy and luscious looking hair.
Natural conditioning of the hair and the scalp.
This oil also removes dandruff.
Helps to increase circulation to the scalp which results in healthy hair.
Increased hair growth.
Stops hair fall.
Stops greying of the hair with regular use.
Makes the hair very soft.
Benefits of all the Ingredients:
 Hibiscus Leaves and Flowers:
Hibiscus Is extremely beneficial for your hair. The flower along with with its leaves is used in so many ways to fight hair fall. It induces hair growth and also gives satisfactory results in curing bald patches. Hibiscus also prevents premature graying of the hair. All the properties are due to nutrition value of the Hibiscus flower and Hibiscus leaves. It is rich in amino acids, phosphorous, Vitamin A, Vitamin C and Alpha hydroxy acids along with other nutrients. Hibiscus flower has so many benefits for hair due to its Vitamin C and Amino acid rich composition. Hibiscus is known to combat hair loss and it makes the hair roots and strands stronger. Hibiscus also conditions the hair mildly and keeps them bouncier.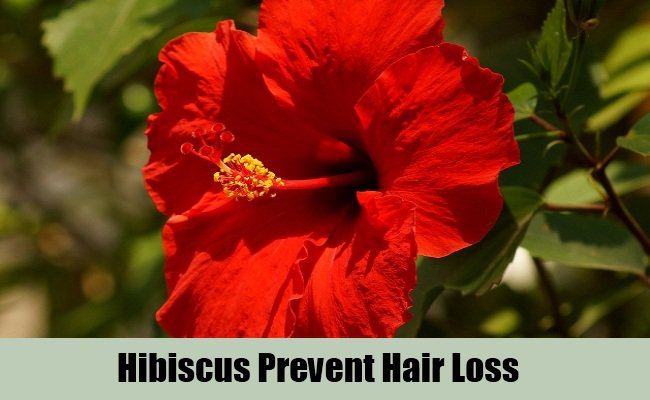 These amazing citrus fruits are filled with several nutrients including Vitamin C, Magnesium, Calcium and Flavonoids making them great for healthy hair. Lemons are the richest source of vitamin C that help in making hair stronger and longer. Fresh lemon juice stimulates hair growth and also strengthens their hair follicles. Limonene a compound found in lemon imparts shine to frizzy and dry hair. The antifungal properties of lemon juice combats dandruff causing fungus and also provides relief from other scalp infections. The slightly acidic property of lemon gently cleanses  away accumulated dust, dead skin and other unwanted deposits from the scalp and hair.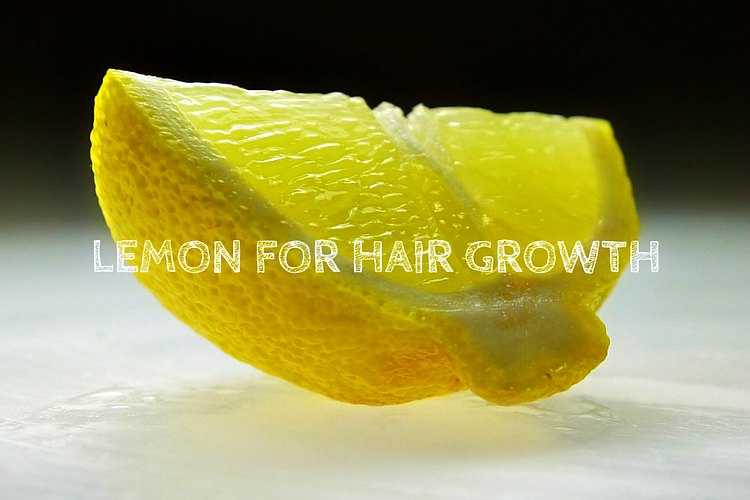 Coconut Oil is mainly compromised of smaller medium-chain fatty acids, the coconut oil penetrates hair more deeply and faster than all other oils. Coconut oil is rich in antioxidants, has antiviral, antifungal and antibacterial properties. When used continuously it improves scalp condition, fights infection and fungus, supports hair growth, while adding volume and shine. Coconut Oil is rich in carbohydrates, vitamins and minerals which are good for the human body.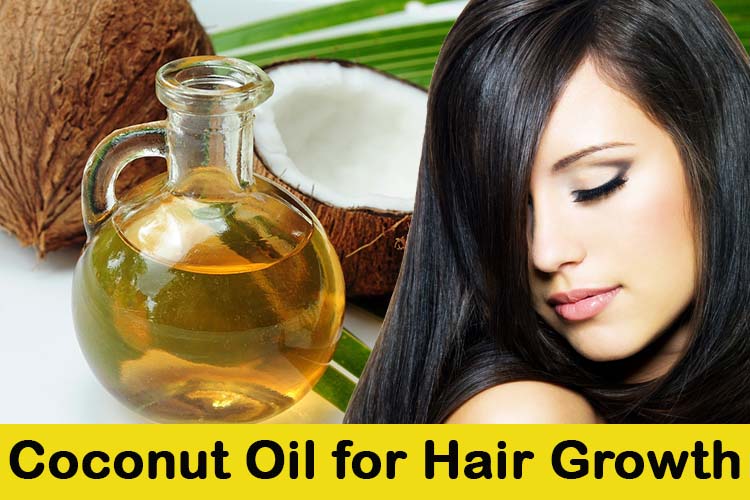 Aloe Vera has been known all over the globe for its unbelievable healing properties. The gel is made up of around 96% water, some organic and inorganic compounds, a type of protein which contains 18 of the 20 amino acids found in the body and lastly Vitamin A,B,C and E. Aloe Vera, the miracle pant is an ideal remedy to solve nearly all of your hair woes. You can apply this natural ingredient to cleanse, nourish and protect your hair from damage. You can also use aloe vera to get rid of dandruff, itchy scalp, dry hair and fungal infections. Aloe Vera is rich in amino acids, Vitamin A, Vitamin C and Folic Acid. When used on the hair Aloe Vera provides nourishment to the hair, prevents excess oiliness of the hair, eliminates dandruff, encourages hair growth and prevents hair loss.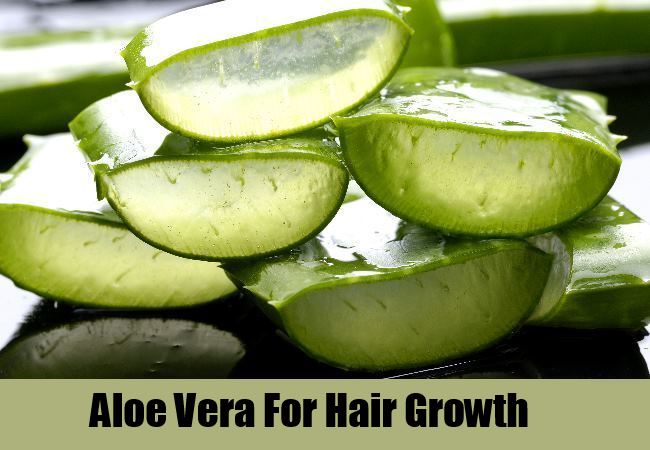 Since ages women have used eggs for healthy and beautiful hair. Hair is made up of proteins and amino acids. Egg contains a large amount of proteins as well as fatty acids and vitamins to strengthen the hair. They also deliver the correct nutrients so your hair can become strong and healthy. Egg is abundant in proteins and proteins help to make the hair follicle stronger and are thus less likely to breakage. Eggs acts like a hair conditioner and moisturizes dry hair. Vitamin A found in egg yolk will improve the hair's ability to produce natural moisture by stimulating sebum production. Vitamin E present in egg helps to promote healthy hair. The fatty protein present in egg i.e.Lecithin helps to prevent brittle hair and also prevents breakage.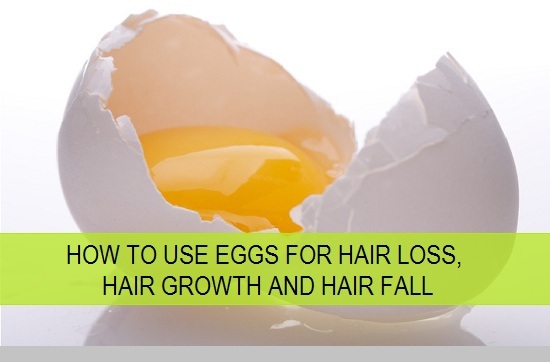 Use this combination of hair oil and hair mask every week, you can apply the oil twice a week and apply the hair mask once a week and see the amazing benefits. This amazing combination will solve all your hair problems and will give you soft and shiny hair in a month time. It is going to reduce your hair fall completely and will help you get rid of grey hair too. This hair pack and hair oil make the hair super soft,  bouncy and very shiny. Try both of them and you will never use any commercial hair oil or hair mask after using these two.