How to Stop Hair Fall with Home Remedies
Hello Everybody,
All girls love their hair, don't we and to make our hair look healthy and beautiful we tryout so many different products that sometimes work and sometimes don't. I love my brown wavy hair and I always try some holistic home remedies for hair growth as they are 100% natural and yet highly effective. Hair fall, split ends, greying of hair, dandruff and dull hair are some of the most common hair fall issues that all of us face . Earlier, people had healthy lifestyles, there wasn't that much of stress and pollution but in our generation our Add like box eating habits are very unhealthy, our food comprises most of junk food, there is so much of stress in our lives and the rising levels of pollution do take a toll on our health and on our hair growth.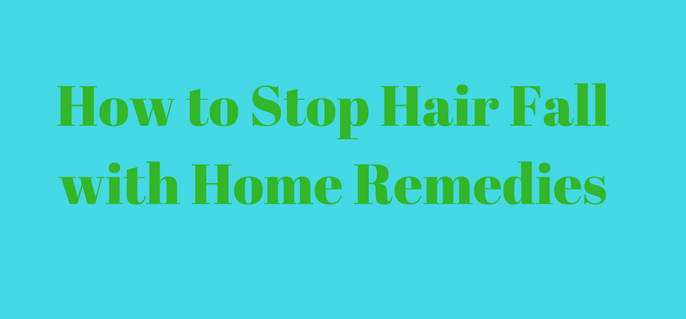 So when I was going through a phase where I had excessive hair fall, had dandruff and split ends I decided to try some home remedies for hair growth and for promoting healthy hair and the best part is that you can find all the ingredients in your kitchen. Home remedies take some time to show their results but trust me they are super effective, they are so inexpensive and they do not have any side effects on our body. I have been trying home remedies for my skin and my hair and I am so happy to see the amazing results. There are many remedies that deliver great results and today I will be sharing a post on How to Stop Hair Fall with Home Remedies.
You can also read: How to Grow Hair with Indian Herbal Regrowth Oil: DIY
So let's start.
Onion Juice: Onion juice is rich in sulphur that accelerates the production of collagen in the tissues that eventually help in the regrowth of the hair. It is one of the most effective home remedy for hair growth. This is such a simple home remedy and it works like a magic. You just need to grate or blend 2 red onions in a blender and squeeze out the juice from it. Apply the juice on your scalp with the help of a cotton ball and let it sit on your scalp for 30 minutes. Finally wash off with a mild shampoo. Apply this once a week for maximum results.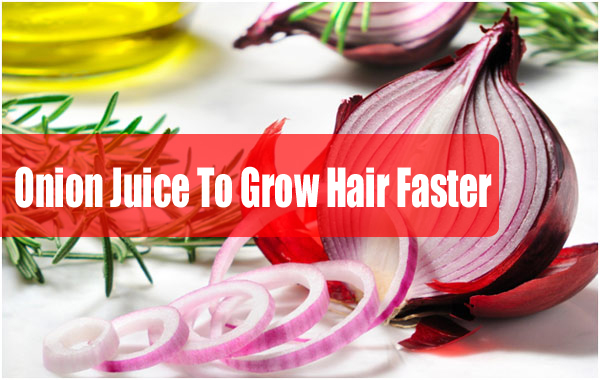 Fenugreek: Also called as Methi in Hindi is a highly effective ingredient for hair growth. It contains high levels of protein that help to cure baldness. It is high in Vitamin C, Iron and Potassium. It contains Nicotinic Acid which promotes hair growth. It also has Lecithin which nourishes and strengthens the hair follicles and treats sensitive scalp condition. The methi seeds contain a hormone antecedent that improves hair growth and help in rebuilding the hair follicles. The methi seeds help in moisturizing the hair and brings back the lusture and bounce.
You can use fenugreek seeds in a couple of different ways. You can soak 5 Tbsp of fenugreek seeds in a litre of water overnight, strain the water in the morning and use the water as a hair rinse. Let the hair rinse sit on your scalp for an hour and then wash off with plain water. Use this hair rinse twice a week and see your hair gain the strength and volume.
For Fenugreek Hair Mask: Use the soaked methi seeds with some coconut milk to make a smooth paste out of it. Apply this hair pack on your scalp and leave it on your hair for atleast 1 hour, wash off with a mild shampoo.
Green Tea: Green Tea works as a highly effective home remedy for falling hair. Green Tea is rich in antioxidants, these antioxidants prevents hair loss and promotes hair growth. Green Tea contains Vitamin B(pathenol) which you usually find in hair care products available in the market, it helps control split ends, makes your hair soft and strengthens your hair follicles. Applying green tea on the scalp results in significant elongation of the hair follicle. Brew 3 green tea bags in 2 cups of water, let it cool down and apply this green tea to your scalp and leave it on your scalp for 30 minutes. Wash off with plain water. Repeat this hair rinse 2-3 times a week, this rinse will stimulate your hair follicles and will cure numerous other hair problems.
An increasing number of people are choosing to take green tea to improve their physical and mental health. But what are these benefits, and how do you choose the best green tea brand? Here is an interesting post that you can refer to while choosing the best suited tea for your requirement.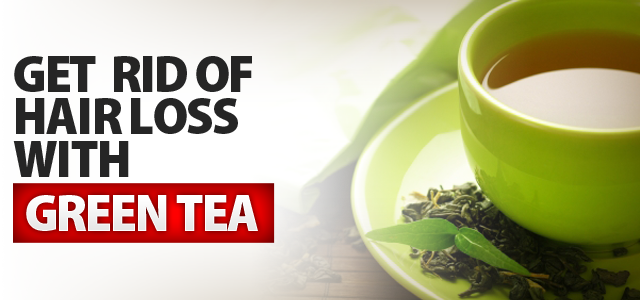 Aloe Vera: Aloe Vera is a wonder plant, almost all of us have it in our garden and if you still do not have it go get it as it is going to cure so many of your hair and skin problems. Aloe Vera, the miracle plant is an ideal remedy for solving a lot of your hair woes. You can use Aloe Vera to get rid of dandruff, itchy scalp, dry hair and various other fungal infections. It also helps to control hair fall. You can use this plant to make your hair shine and to get the perfect hair.It also keeps the hair hydrated by locking in the moisture of the hair. Scrape out fresh aloe vera from the leaves and apply it to your scalp and to the roots of the hair. Leave it for 1 hour and wash off with a mild shampoo. You can apply a hair pack with aloe vera, olive oil and honey. Blend all the ingredients in a blender and apply the mixture to the scalp. Leave it for an hour on the scalp and wash off with a mild shampoo. Post usage you will experience soft, shiny hair with a problem free scalp.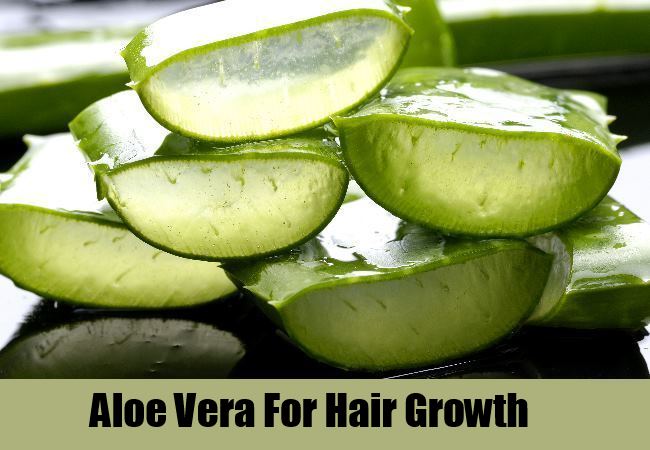 Apple Cider Vinegar: Apple Cider Vinegar gently cleanses the scalp, maintains the Ph balance of the hair and accelerates the hair growth. Apple Cider Vinegar increases the hair's porosity by sealing the cuticles of the hair. As a result, hair will maintain the moisture. ACV is perfect for removing product build up from the hair too. ACV can treat clogged hair follicles due to bacterial infection that creates flaky scalp. ACV stimulates better circulation to the hair follicles which strengthens the hair roots and promotes a healthy hair growth. Use raw, organic, unfiltered and unpasteurized kind of ACV as it is the one that is more effective as compared to the refined ones. Dilute 2 Tbsp of ACV in a cup of water and after shampooing your hair apply the ACV rinse, massaging into your scalp. Leave it for 30 minutes and then rinse off with plain water. Do this treatment twice a week for maximum results.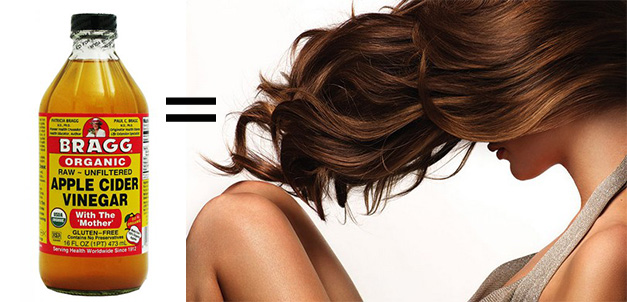 Eggs: Since ages women have used eggs for healthy and beautiful hair. Hair is made up of proteins and amino acids. Egg contains a large amount of proteins as well as fatty acids and vitamins to strengthen the hair. They also deliver the correct nutrients so your hair can become strong and healthy. Egg is abundant in proteins and proteins help to make the hair follicle stronger and are thus less likely to breakage. Eggs acts like a hair conditioner and moisturizes dry hair. Vitamin A found in egg yolk will improve the hair's ability to produce natural moisture by stimulating sebum production. Vitamin E present in egg helps to promote healthy hair. The fatty protein present in egg i.e.Lecithin helps to prevent brittle hair and also prevents breakage.
There are tons of hair pack combination that you can prepare with egg. You can mix in 1 egg with 4 Tbsp of curd and apply it to your scalp. You can also mix in 1 egg with 1 Tbsp of olive oil with 1 Tbsp of honey and apply it to your scalp. You can even mix in 1 egg with a avocado in a blender and apply it to your scalp for promoting healthy hair growth and long shiny hair.
Amla or Indian Gooseberry: Amla is a power house of antioxidants and Vitamin C that promotes healthy hair growth and also reverses the grey hair. Amla strengthens the roots of the hair, maintains the color of the hair strands and improves the lusture of the hair. It also reduces hair loss and improves the problem of hair baldness. The carotene content of Amla reduces hair loss by not allowing free radicals to damage the hair follicles or impact the hormones that can cause premature hair loss. All you need to do is mix in 2 Tbsp of amla powder in 2 Tbsp of lemon juice, apply this mixture on your scalp and let it dry for some time. Rinse off with plain water. Repeat this treatment once a week and get long, lustrous and healthy hair.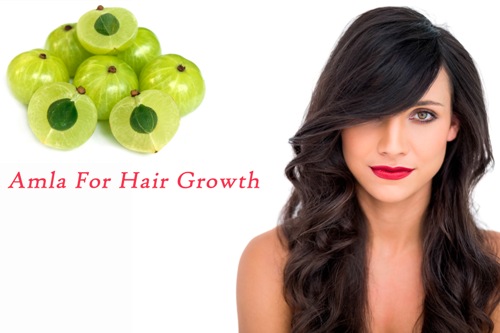 Guava: Guava leaves work as a miracle on the hair. Guava is a rich source of vital nutrients that benefit our hair. It is highly rich in Vitamin B which boosts hair growth, repair damaged hair. Guava leaves is surely the best natural remedy in case of hair related problems such as hair loss. Vitamin B3, B5, B6 and Vitamin B2 help in repair of tissues and cells. You need to boil a handful of guava leaves in 1 litre of water for 15 minutes. Strain the water and let it cool down to room temperature. Use this water to massage the scalp, apply this from root to the hair length. Leave it for 2 hours and wash off with cool water. Follow this remedy twice every week. Post usage you will experience long, shiny and thick hair.
You can also read: How to Use Guava Leaves to Stop Hair Fall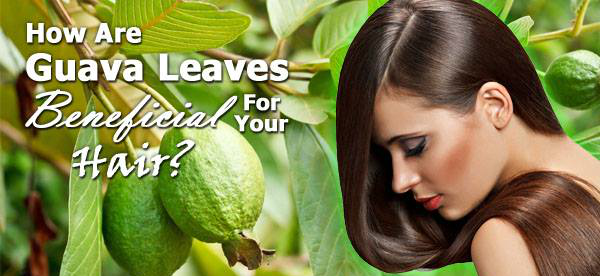 So these were some home remedies that actually work for the hair. All these ingredients are found in our kitchen and it is so easy to prepare all of these Diy's. Do try them out and see the magic happen.
You can also read: How to Stop Hair Fall Instantly with this Hair Rinse: DIY
Until next time,
Keep Smiling and Love Yourself.