Reusable Magnetic Lashes: How Do They Work?
Hello Everyone,
Reusable magnetic lashes are the latest technique of using false lashes by securing the lashes to each other, and your lash line, with the help of tiny magnets. You sandwich your natural eyelashes between two lash strips connected with a magnetic force.
Everyone wants to have perfect lashes and boom their looks. Lashes can change your entire look. But wearing traditional false lashes is not an easy task. It is very challenging and tricky to get perfection with messy glue. It is challenging to find the perfect placement, but the most annoying part is trying to peel it off. Even though traditional false lashes look perfect, but the process of putting them on and taking them off is stressful and dramatic.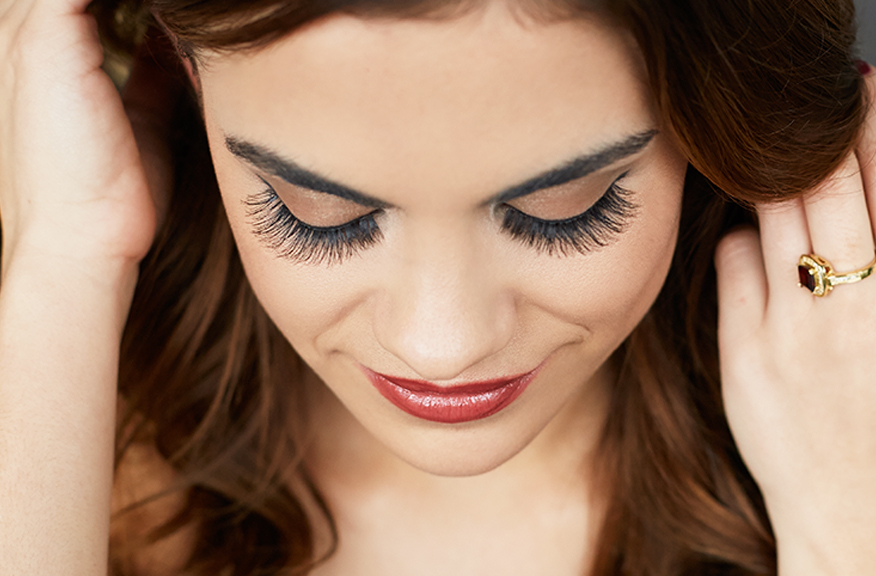 But you can skip all this stressful ordeal by using reusable magnetic lashes. Now you can wear falsies without any stress, glue, and mess just by one magnetic touch. As the name suggests, these lashes use tiny magnets to attach the lash line and skips the adhesive concept permanently. With reusable magnetic lashes, you don't need to be a pro to get the perfect lash look. Also, there is no waiting time and mess involved.
How Do They Work?
Reusable magnetic lashes use magnets to attach the fake eyelash to your lash line. As it can be judged by the name, they have tiny magnets at the base of each strip of these eyelashes. These magnets allow a secure hold and a seamless, natural look with minimal flare. Some brands also use a magnetic eyeliner for magnetic eyelashes.
How to Apply Reusable Magnetic Lashes?
You will adore these lashes as they are easy to use. It only takes 2 seconds to get the boom and no need to wait for hours to dry the glue. Think of it as all the glam with none of the goop.
Applying them is relatively simple. It's usually recommended to trim the lash so it'll naturally fit along your natural lash line.
Usually, a strip or accent is glued to the top of your lash line when you apply traditional false eyelashes. Reusable Magnetic lashes, however, are a little different in a way that you use two strips for each eye. One is placed on the top lash line where you put a traditional false lash, and the other is then carefully placed underneath your lashes.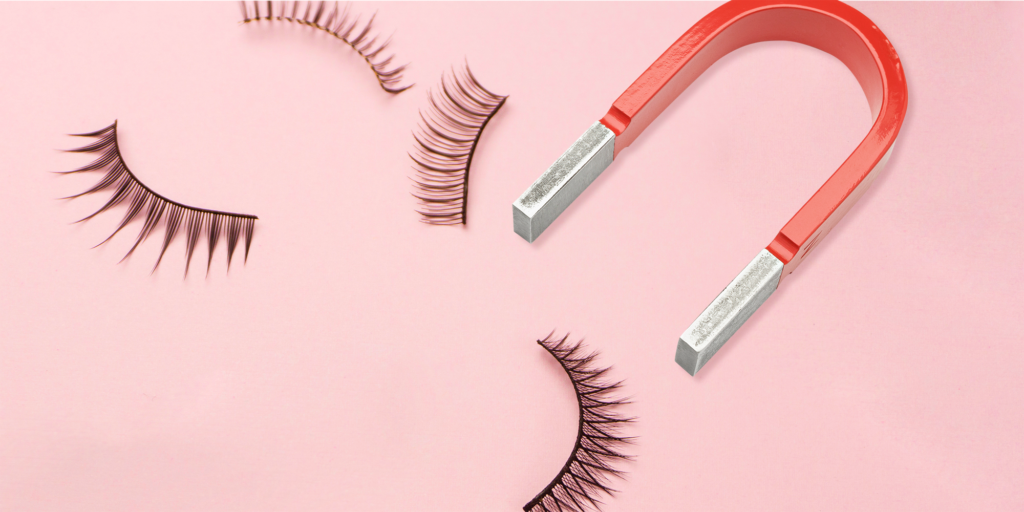 The magnets should snap securely into place right away if the process is done correctly.
Your real eyelashes get sandwiched between two sets of magnetic lashes. Apply mascara in the end to give your lashes a firm grip and a natural look. Some magnetic lashes work with magnetic eyeliners too. You just have to apply the super hold magnetic eyeliner above your lash line and snap on your lashes!
Removing them is also very easy as you have to simply use your fingers to slide them in the opposite direction until they detach.
Benefits of Reusable Magnetic Lashes
Using reusable magnetic lashes is convenient in many ways. There are some apparent advantages of using reusable magnetic lashes over the traditional ones.
No allergic reactions as these lashes are perfectly safe and cruelty-free
Saves you a ton of money
They're weatherproof
No glue and other adhesive tools.
They are eco-friendly and have fewer side effects than the traditional false lashes.
These lashes are ultra-lightweight and provide maximum comfort. They are almost weightless. They blend with your natural lashes to give you a fuller lash look.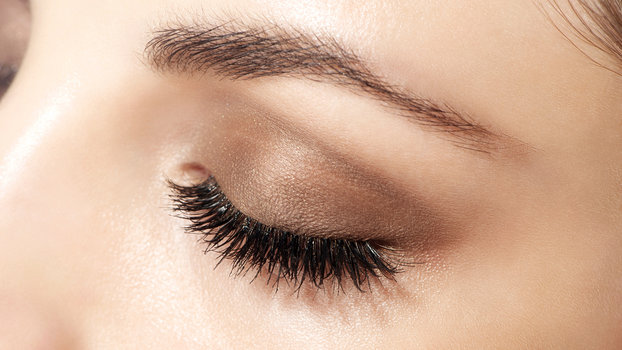 Reusable magnetic lashes offer you options suitable to your needs. They are easy to use, safe, painless, and efficient. If you had to choose from reusable magnetic lashes vs. glue, wouldn't you make the switch too?