Plum NaturStudio All-Day-Wear Kohl Kajal Review and Swatches
Some products come as a boon in your life and the Plum NaturStudio All-Day Wear Kohl Kajal is a blessing from God for me.I have the world's most sensitive and wattery eyes,I have tried kajals and kohls from nearly all brands,be it high end brands like Mac,Chanel,Bobbi Brown or drugstore brands like Loreal,Maybelline Colossal,Lotus and what not but nothing ever suited me.The moment I applied kajal to my lower waterline my eyes started to itch and become red,I had tried so many brands,even homemade kajal made my eyes water and then one day I stumbled upon this amazing Kohl Kajal from Plum and this product changed my life.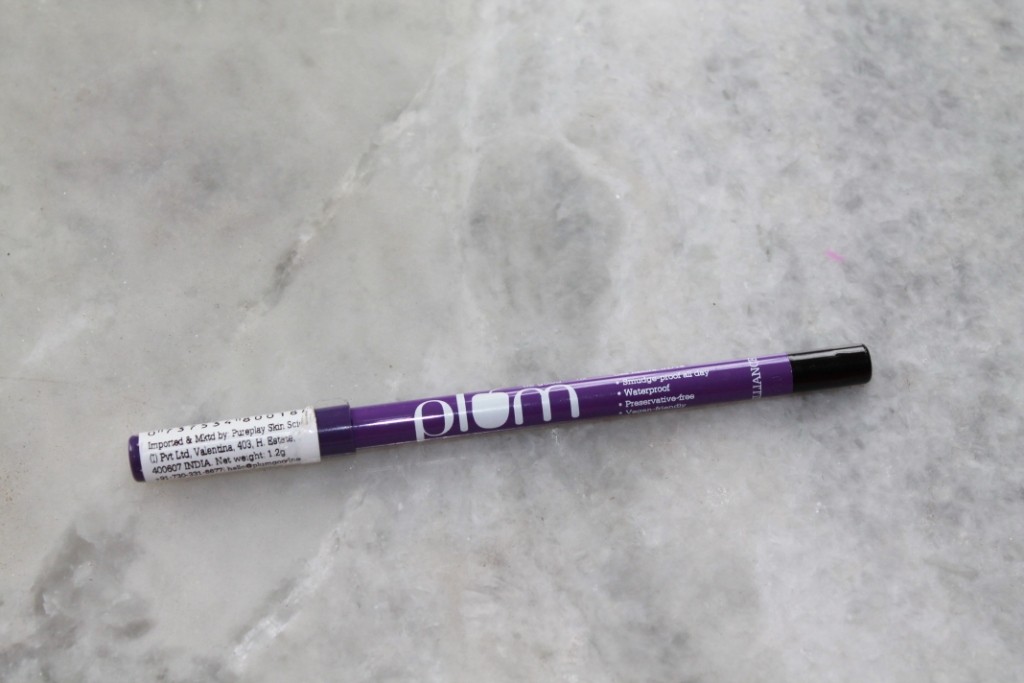 It is the world's best product for the eyes and if it suiting me I can bet this will suit all girls with sensitive eye issue.I am in awe of this kajal,its jet black,super smooth on my eyes,upper lash line and lower waterline,does not smudge,waterproof,paraben free…..You name it and they have it.This kajal has all the requirements I wanted out of this product and I am so happy that I found it.I could not apply kajal on my eyes and used to envy all girls who used to flaunt those sexy smoked and kohled  eyes,now even I can create that kohled look and not envy other girls.
As you might have guessed I am going to review the Plum NaturStudio All-Day Wear Kohl Kajal ,so let's get started.
COMPANY CLAIMS
For the first time in India,an ophthalmologically approved kajal pencil with a gel-liner like performance.100%smudge-proof,water-proof,single-swipe brilliant black kohl-cum-liner that's also gentle on your eyes.
Welcome to NaturStudio.Where it is all about Glam,minus the harm.Get the look of a gel liner in a simple pencil format.Easy to use,studio finish and filled with goodness.
REASONS TO LOVE
-Soft,creamy,gel-based single swipe darkest black.
-100%Smuge proof and water-proof.
-Brilliant black that looks "just applied" even after 12 hours.
-Preservative free,paraben free,mineral oil free,parafin free.
-Dermatologically and ophthamologically tested and approved.
-Rich in Vitamin E for care and protection.
-100% vegan formula,not tested on animals.
-Full size product 1.2g pencil-4times the kajal found in twister kajal.Lasts atleast twice as long.
-Made in Germany.
-Great for everyone.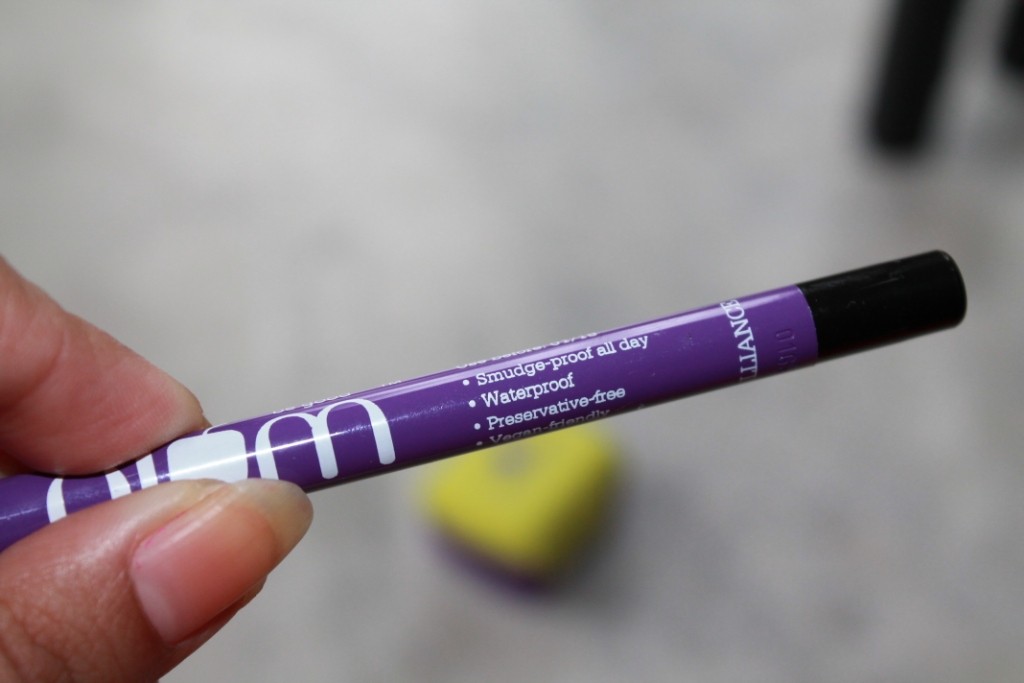 Goodness Inside:Ingredients
Hydrogenated Castor Oil:Highly hydrating and nourishing for skin and hair with healing properties.The hydrogenation makes it stable and compatible with the other ingredients.
Rice Bran Wax:A relatively unknown but amazingly effective moisturizer that lends creaminess and hydrating properties to any formula.
Natural Vitamin E:Needs no introduction as an antioxidant skin care specialist that's essential for hydrated,younger looking skin.
Do note that owing to its high performance benchmark,this product is not at all natural-but is 100% safe.Plum is free of parabens,phthalates,propylene glycol,SLS,DEA and PABA.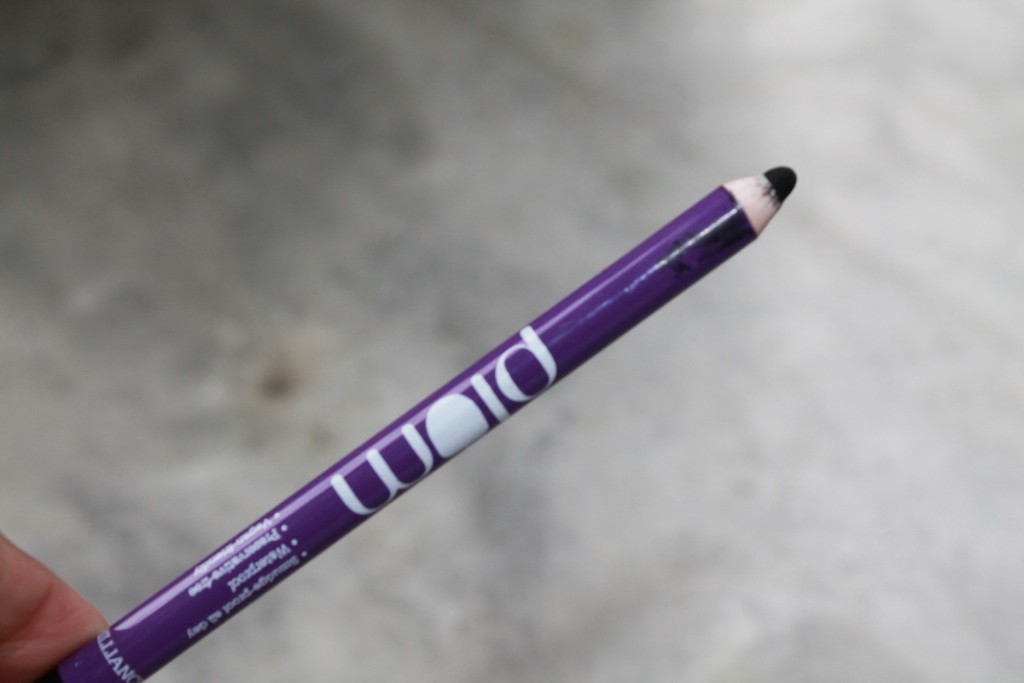 Price:Rs425 for 1.2 g.
Swatch:
Shelf life:2 and a half years.
Packaging:The kajal has a purple coloured wodden pencil style packaging with branding and all other information printed in white colour on it.It is a normal sharpenable pencil.They did send a cute  dual sharpener with this kohl which can be used to sharpen the normal size pencils and jumbo pencils as well.The sharpner is priced at Rs.125 but it is currently available free with the kajal on their website.
You can buy this amazing pencil from HERE.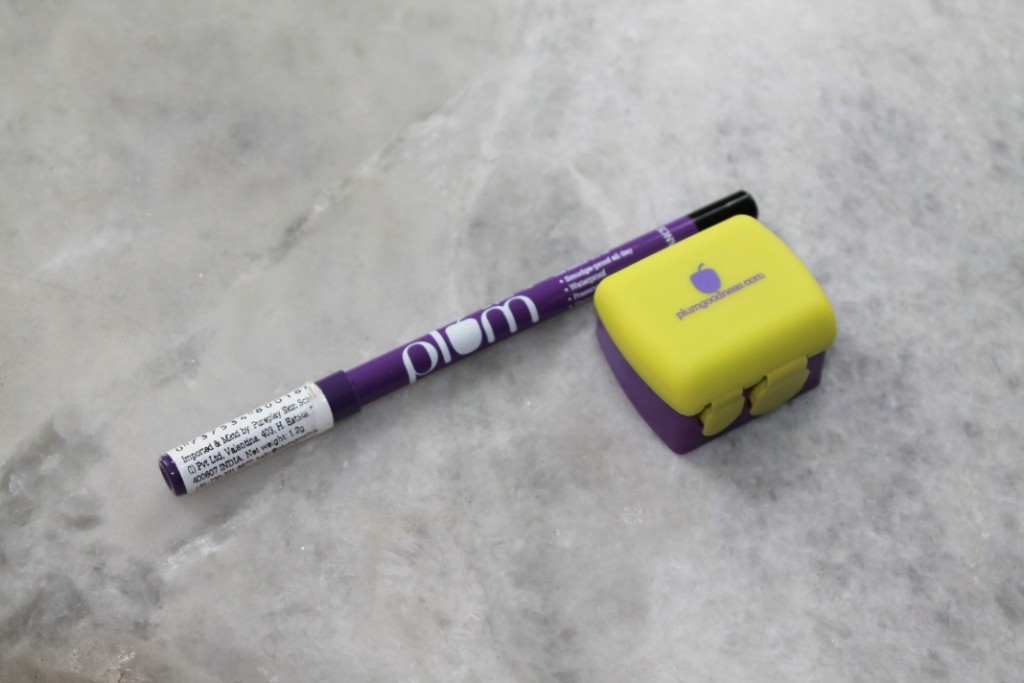 My experience with the Plum NaturStudio Kohl Kajal:
As I had mentioned it above that I am totally in awe of this product,it is an amazing product and for people like me who have super sensitive and super watery eyes,it is a blessing in disguise.I was surprised with this kajal because it did not make my eyes water,not even once.I did not have itching or any irritation that I normally have when I apply kajal.This proves that is very gentle on the eyes and everyone with sensitive yes can use it,I can vouch for that.
The colour of this kohl is black,means jet black,it goes opaque in just one swipe,very intense.The pigmentation is good,you get good color pay off in one single swipe,I do not need to swipe twice or thrice to get the colour,just apply it once and you are good to go.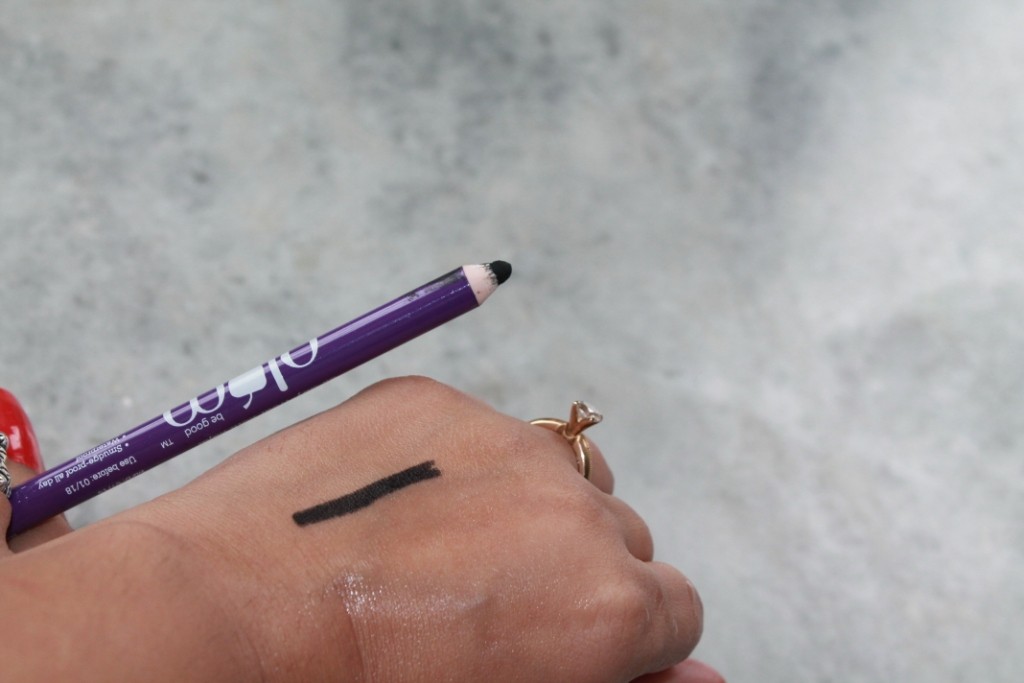 The texture of this pencil is very smooth,it glides on so easily on my upper lash line and on my lower waterline.The texture is amazing,it does not require any tugging or pulling on the eye.
The finish of this pencil is somewhat of a gel liner.The finish of this pencil is close to Mac Blacktrack gel liner.I would say the finish is better than Mac Blacktrack beacuse it is more intense black than Blacktrack.
The kajal is 100%smudge proof,when I say smudge-proof,I mean it.Apply it on your eyes,wait for 10 seconds and try smudging it,it wont smudge.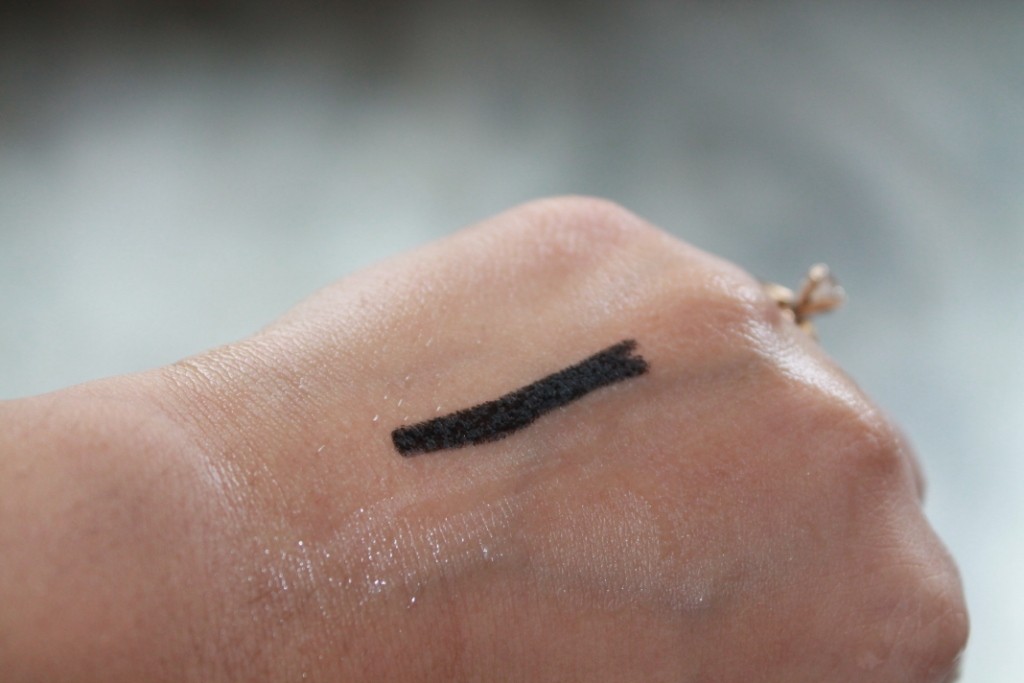 I even washed my hand twice with water but it still did not smudge so it is perfect to be worn in the rainy season too without worrying about the kajal racooned eyes.It's staying power is great,it stays on my eyes for a good 7-8 hours without smudging or fading.It stays just as perfect till the evening as I apply it in the morning.I remove it with oilve oil and it comes out easily.Definitely A MUST HAVE PRODUCT.
PROS:-
-Chemical free,paraben free.
-Specially designed for sensitive eyes.
-Not tested on animals.
-100%smudge proof.
-Reasonable priced.
-Jet black colour.
-Gel liner like finish.
CONS
-Not even one…
JUST LOVEEEEEE IT.
Do try it out,I guarantee,you will fall in love with it…