Pac Flawlessly Me 002 Brush Review
Hi girls,
I was in search of a few good quality makeup brushes, first I thought of buying Morphe brushes as they are highly raved by my favourite Youtuber Jaclyn Hill but as they were not readily available in India and then all that fuss of ordering them from abroad with all that shipping and customs is a big headache, so I decided to try out the Pac brushes.
Pac brushes have taken the Indian makeup scene by a storm. Pac brushes are just all over the place, from Youtubers to beauty bloggers, everyone is raving about them. Some bloggers have even compared these Pac brushes to the world famous Mac brushes. As everyone was on a bandwagon I too decided to jump in and ordered 3 brushes from Pac. I got the 002,286 and the 033 brush.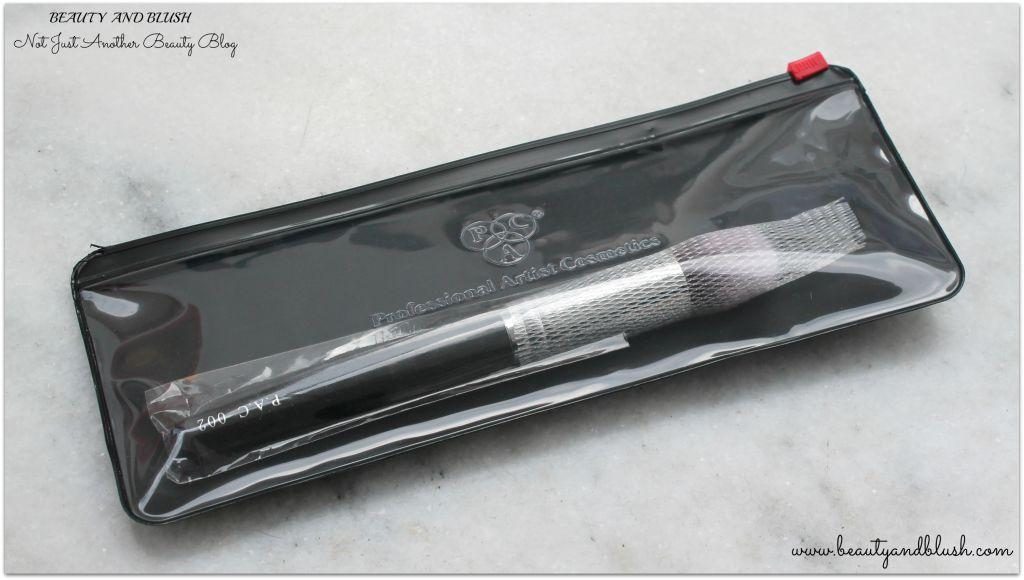 Where to buy from:
You can buy the brushes from their official website HERE or you can buy them from Flipkart or Amazon. Pac Brushes have a outlet in Mumbai so all you Mumbaikars can go to their store and pick up your favourites.
Price: Rs.653.
Company Description:
Perfectly hand -cut bristles to help you build the required coverage with ease.
Achieve a flawless, ultra plush result every time.
Dab, apply and blend the foundation to achieve the desired coverage.
Light weight and intelligently shaped for comfort of application.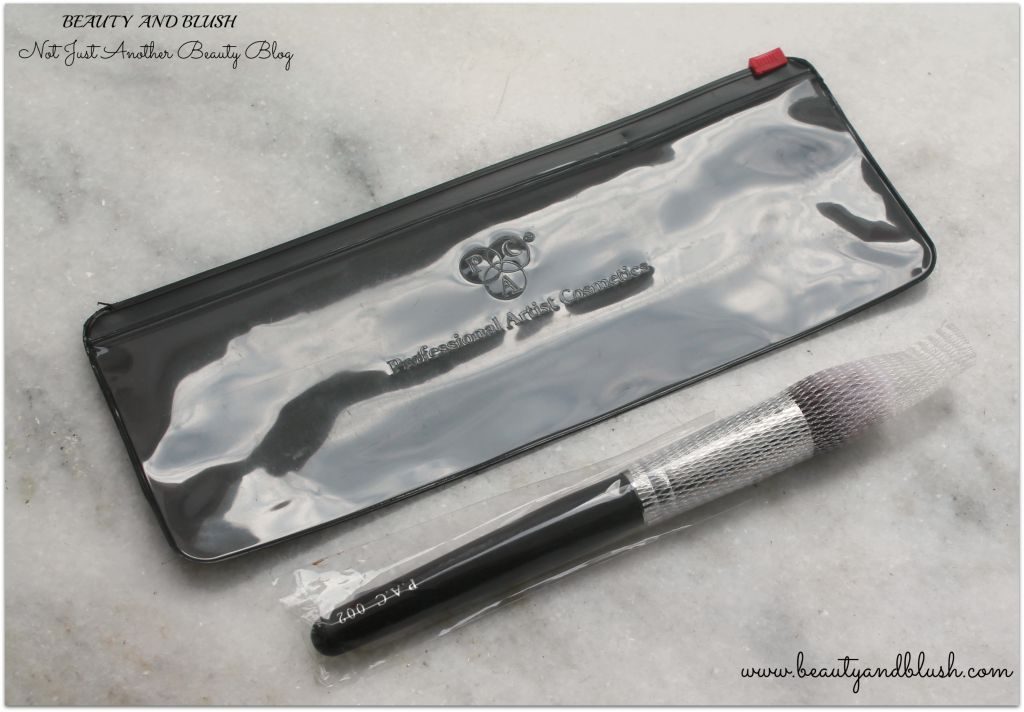 My Experience with the Pac Flawlessly Me 002 Brush:
These Pac brushes come in a black sleeve or a pouch with a zip lock. The brush also comes with a bristle guard to keep the bristle shape intact. I quite like the concept of a bristle guard and the pouch, I think this is a very unique packaging concept. It is so convenient to travel with these pouches, you can pop your brushes into the pouch and need not worry about the bristle shape getting distorted during the travel.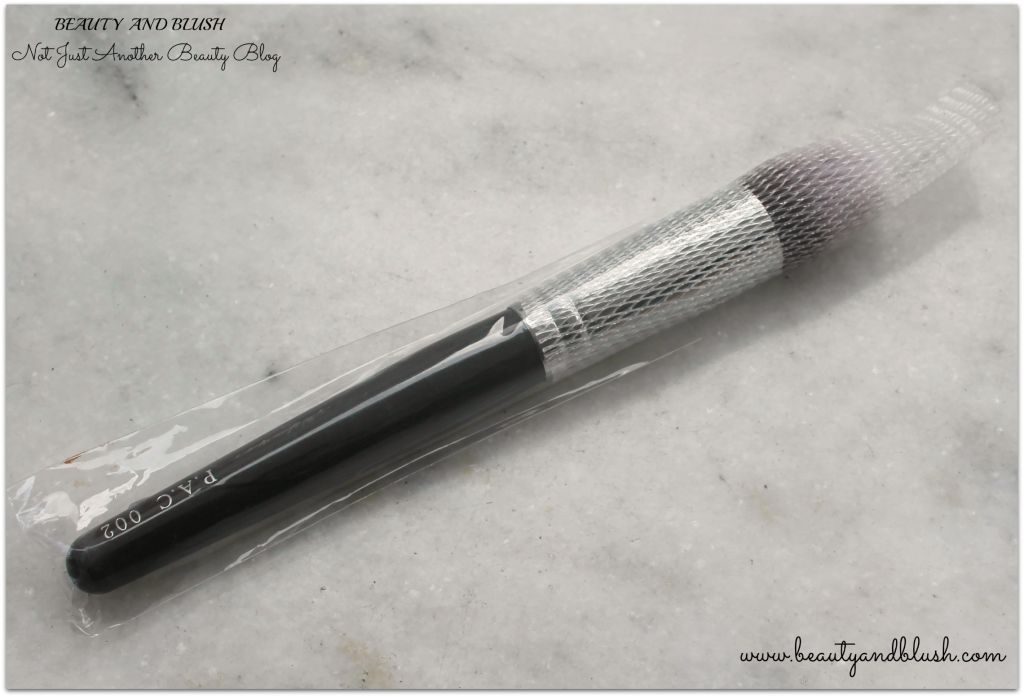 The Flawlessly Me 002 Brush is a big tapered brush with very dense bristles. It has a sturdy black handle and it has the brush name and number on it. This brush works well with cream as well as with powder products. The bristles are super dense, very good quality bristles designed to give a flawless finish. The tapered head of the brush helps to get in the nooks and corners of the face like in the inner corner of the eye and in the corners of the nose. The bristles are extremely soft, they don't feel harsh on the delicate areas of the eyes. The sturdy handle makes it easy to manoeuvre the brush on the face.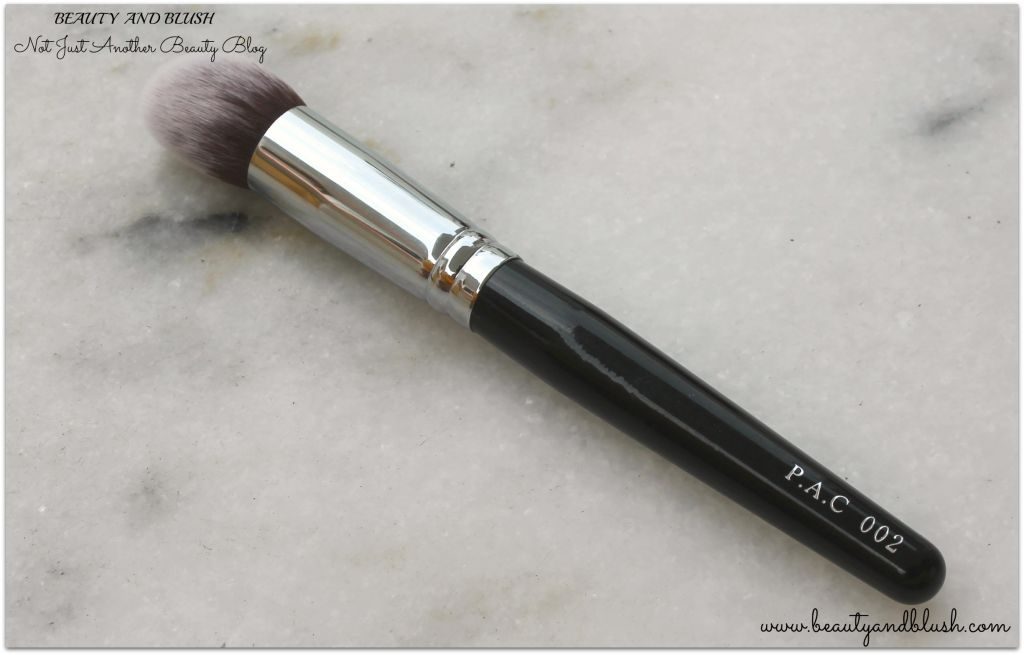 I usually apply and blend my Mac Studio Finish Concealer with my fingertips but ever since I've got this brush I have been using it everyday and it works so well with blending the concealer. It picks up just the right amount of concealer from the pan and also distributes it to my under eye area so beautifully. I apply and blend my concealer with this brush and it gives me a smooth, flawless finish. After applying my concealer I clean my brush on a wet wipe and apply a powder to set my under eye concealer with the same brush and it does that job also to perfection.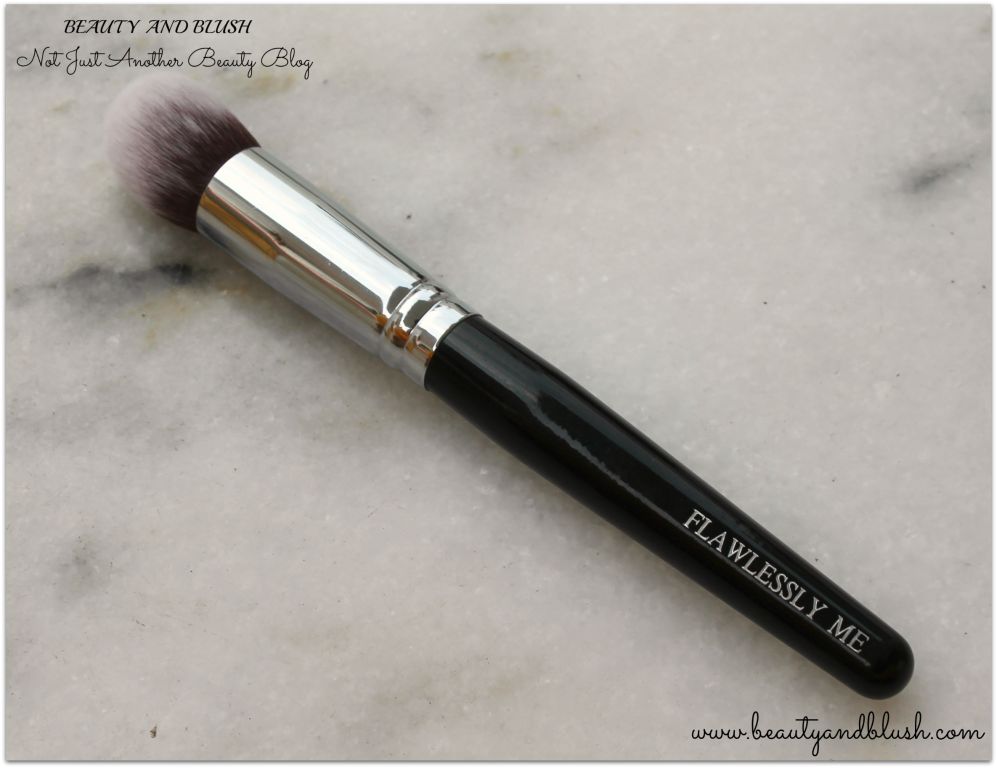 It gives me the most natural finish with my concealer without creasing. I am so much in love with it, it has solved my most difficult task of applying and blending my concealer and then setting my under eye with a powder. It does that job in a few minutes and I am done for the day. My under eye area does not crease or move a bit all day long. It is a must have brush for all those makeup geeks out there. It is such a multi purpose brush. They are such premium quality brushes at such an affordable price. I have also tried blending my contour with this brush and it blended the contour without much effort.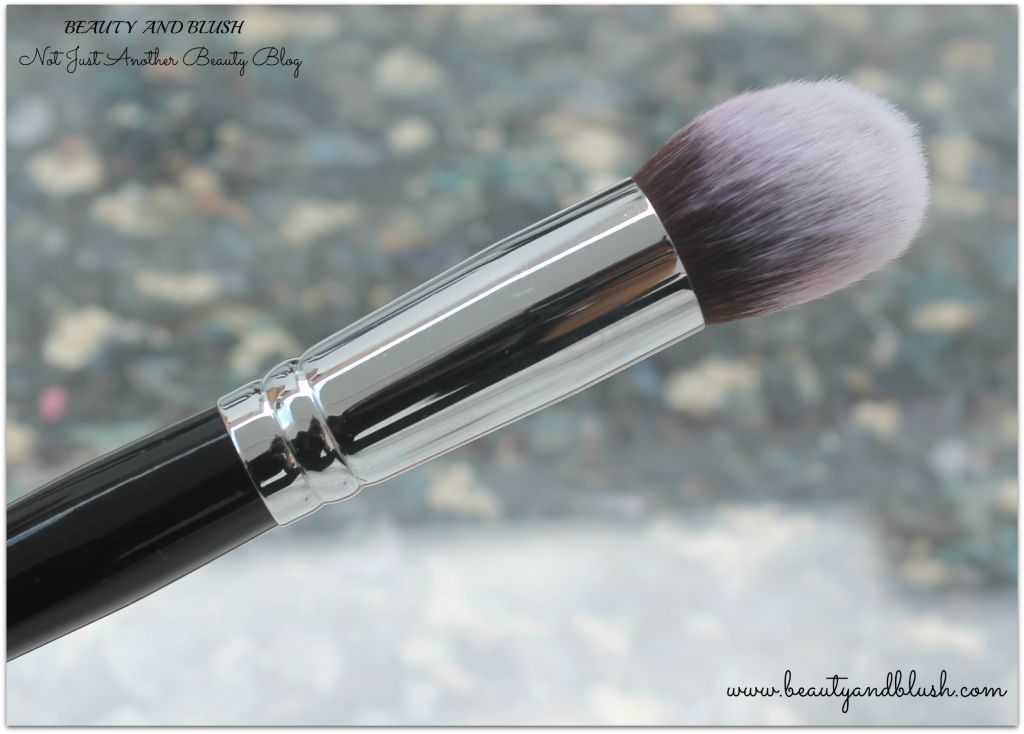 I have washed this brush twice and there wasn't any shedding at all. I clean my brushes with a baby shampoo and after washing I spread them on a towel and let them air dry. After my brush is 70% dry I put the bristle guard on the brush to keep the bristles in shape. They have retained their shape after 2 washes and they do not shed any bristles at all.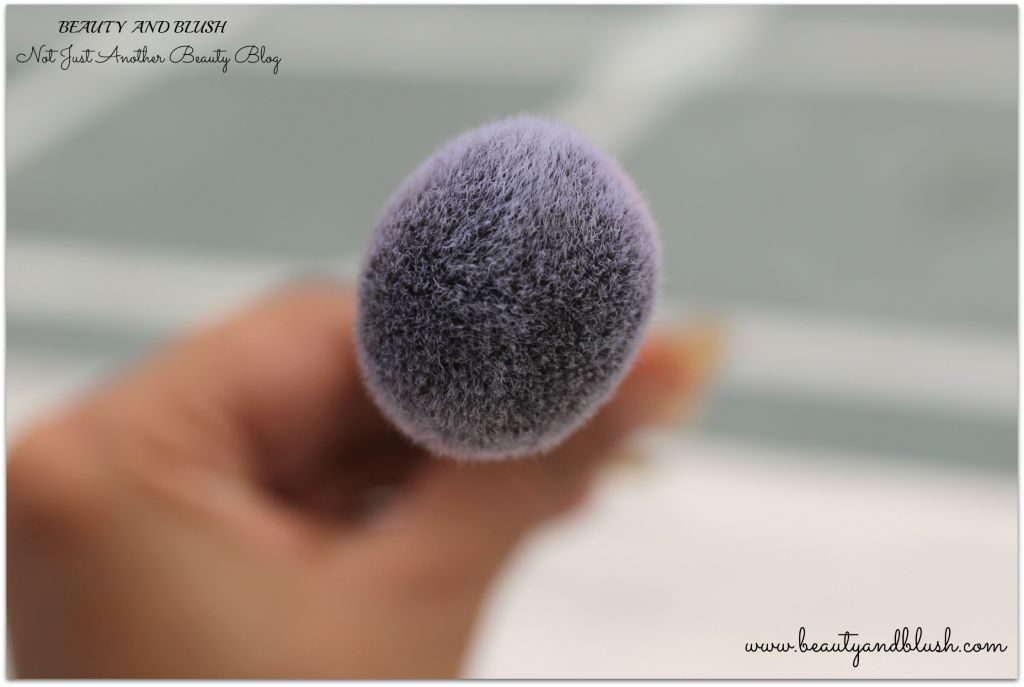 LOVE LOVE LOVE THIS BRUSH.
Rating of the Pac Flawlessly Me 002 Brush: I would give it a full 5/5.
Pros of the Pac Flawlessly Me 002 Brush:
Affordable brushes.
Multi purpose brush.
Dense and super soft bristles.
Comes in a very cute pouch and with a bristle guard.
Does it job brilliantly.
Retains its shape after the wash.
Works well with cream as well as with powders.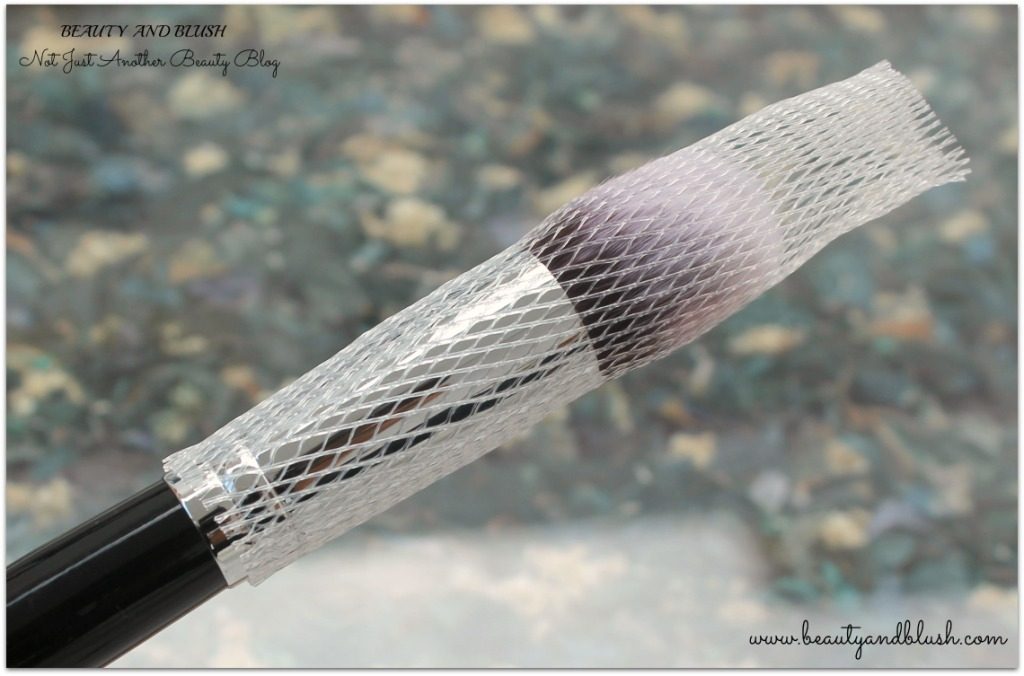 Cons of the Pac Flawlessly Me 002 Brush:
Can't think of any con.They are really so good.
Will I recommend Pac Flawlessly Me 002 Brush to anyone?
I will surely recommend it to all makeup lovers, go and buy it. It is going to make your life much easier.
Will I repurchase the Pac Flawlessly Me 002 Brush?
I am definitely going to repurchase another Pac 002 brush as I like to use different brushes for my concealer and my powder. I will be picking up a few more brushes from Pac as I am in love with them.
Please share your favourite Pac brushes too in the comments.
Until next time,
XoXo.