Miracle Blackseed Hair Mask- Get Long, Thick & Shiny Hair Naturally
Hello Everyone,
You guys loved the last hair mask post that I shared on my blog so today I will be sharing another highly effective hair mask which will work wonders for your hair. I am a DIY freak and I love to diy all my hair masks and hair oils at home. Why spend money on something which you can easily make at home in a matter of a few minutes and the results are almost 10 folds more than what you get from a store bought mask. So the hair mask that I am going to share with you all is a Blackseed Hair Mask. I like to call it the Miracle Hair Mask as it cures all my hair issues in just one go. No matter what your hair concern is, this miracle mask is going to look after all your hair problems and will give you long, thick and healthy hair in just a few months. So let me share the details of this hair mask with you.
What is Blackseed?
Black seeds are produced by Nigella sativa, a flower native to Eastern Europe, Southwest Asia, and the Middle East. They are commonly known as black caraway, black cumin, black onion seeds and kalonji. These seeds have been used in remedies for thousands of years for allergies, asthma, diabetes, headache, weight loss, arthritis, and intestinal worms. Kalonji seeds have been used in our kitchens for ages now but recently this seed has been gaining popularity due to its benefits for hair growth. Black seeds is one of the most potent remedies for stopping hair loss and growing thicker hair.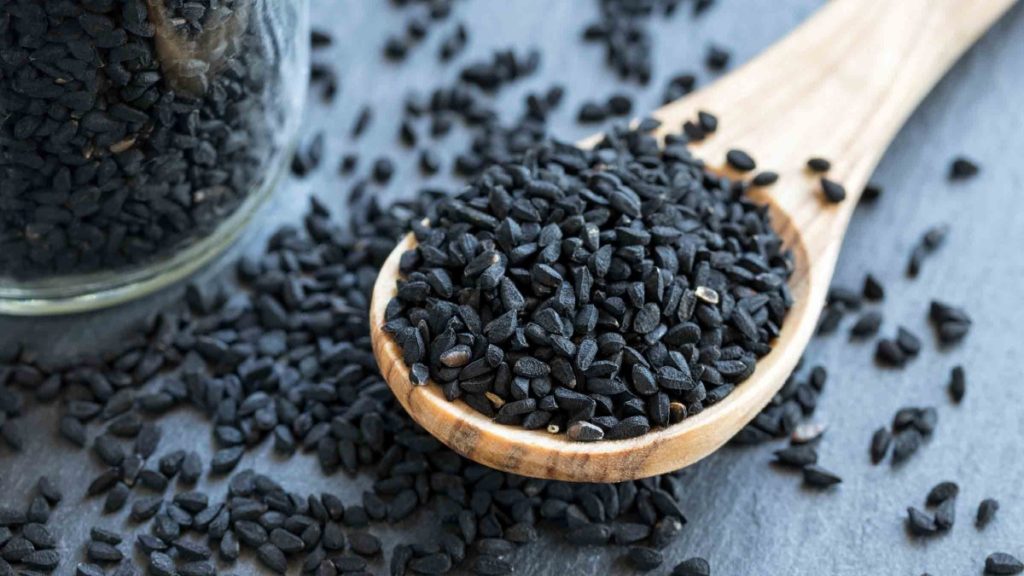 Benefits of Using Blackseed:
Black seed have anti-inflammatory, antifungal, antibacterial, antiviral, and analgesic properties that help in maintaining a healthy scalp.
It helps to control dandruff and soothes scalp conditions like eczema and Psoriasis.
Black seeds contain powerful antioxidants which strengthen the hair follicles and encourage hair re-growth.
Blackseed contain Thymoquinone, an antioxidant and anti-inflammatory compound that helps to fight skin diseases caused by bacteria and fungus like dandruff. Thymoquinone contains proteins, alkaloids, and saponins that boost hair growth and slow down the aging process of cells, thus preventing hair thinning. It also reduces hair fall caused due to inflammation of hair follicles.
Blackseed is also known for its effectiveness in preventing and reversing graying of the hair. It contains linoleic acid that prevents the reduction of the pigment cells in your follicles thereby reducing gray hair.
Blackseed is one of the best ingredients you could use to treat hair fall. It contains over 100 different nutrients that are rich sources of nourishment for your follicles and hair. Regular use of blackseed in your hair care will reduce hair fall and will encourage hair re-growth.
Black seed oil contains Omega-3 and Omega 6 that encourage blood circulation on your scalp. This promotes rapid hair growth even on bald patches.
Blackseeds are rich in Vitamin B and minerals like iron, copper and zinc. Black seeds provide nourishment to hair and its fatty acids discourage scalp dryness and improve the shine and condition of hair.
Ingredients Required for the Hair Mask:
2 Tbsp Blackseed
1 Tbsp Fenugreek Seed
3 Tbsp Yogurt
1 Tbsp Honey
1 Tbsp Castor Oil
Procedure:
Grind the blackseed and fenugreek seeds to a fine powder.
In a bowl take the finely ground powder.
Next add in all the ingredients and mix well till you get a smooth paste.
Your Miracle Hair Mask is ready.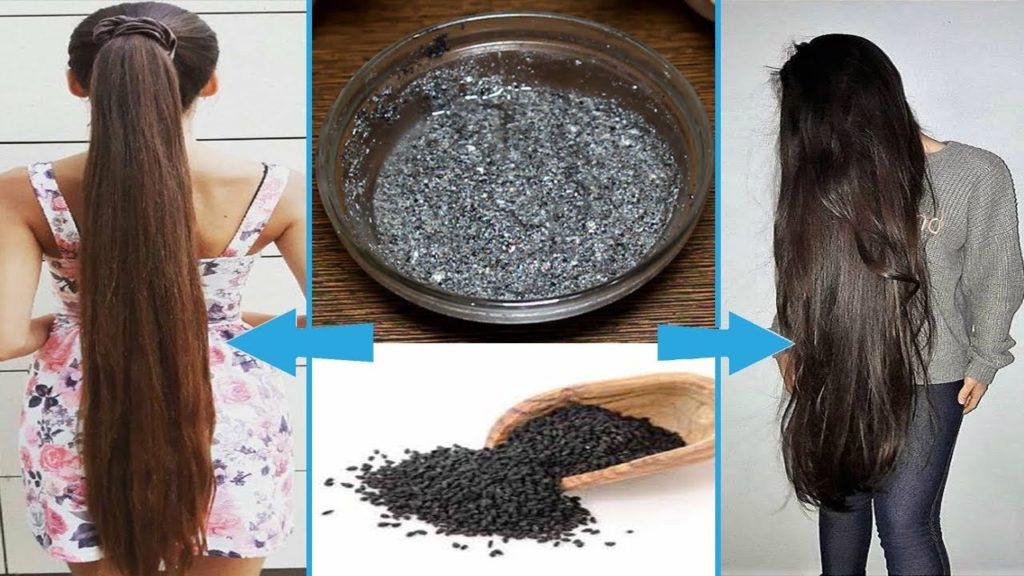 How to Apply:
Start with clean and damp hair.
Divide your hair in sections and start applying the hair mask from your scalp to your hair ends.
Cover your entire hair length with the hair mask.
Wrap your hair in a bun and cover with a shower cap.
Leave for an hour.
After an hour, wash off with a mild shampoo.
Use once a week.
Benefits of the other ingredients:
Fenugreek Seeds:
Methi or Fenugreek seeds are a natural solution to dandruff. It is also effective in controlling hair fall and strengthening the hair roots. It contains nicotinic acid as well as proteins that aid in hair growth. Lecithin present in methi seeds impart shine to your hair and also helps your hair to retain its natural color.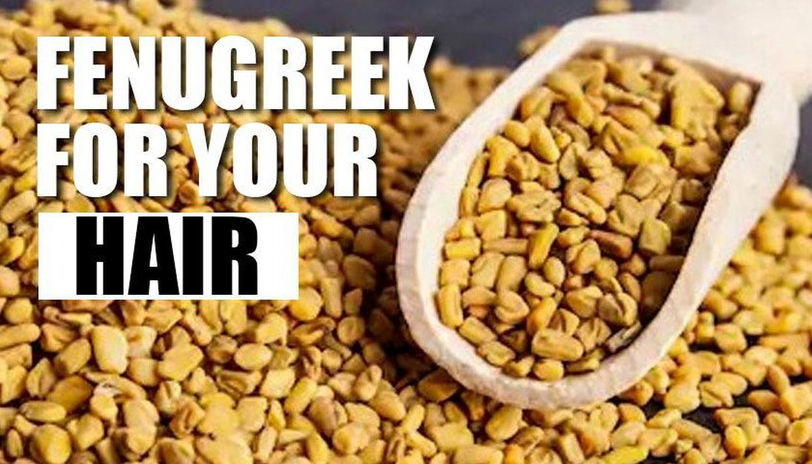 Yogurt:
Yogurt is a multi-vitamin rich food which contains high levels of lactic acid which is very beneficial for treating dull and damaged hair. Yogurt also has antifungal properties that can help fight dandruff. Yogurt is an effective home remedy to add shine to your dull and damaged mane. Using yogurt on your scalp can also help to reduce hair fall and hair loss. For anyone who is trying to optimize their diet to promote the best possible conditions for hair growth it is important to remember that hair is made up of protein and therefore using protein rich foods can boost up hair growth. Yogurt is an example of a protein rich food which can be used for treating hair loss. Yogurt is perfect tonic for improving the quality of the hair. Yogurt is rich in Vitamin B5 and proteins that are beneficial for the hair. The protein content in yogurt helps to moisturize your hair and get rid of dandruff. Yogurt is an excellent conditioner for the scalp. It deeply moisturizers the scalp makes the hair glossy and shiny. It is rich in vitamin E and antioxidants which are highly beneficial for treating hair loss.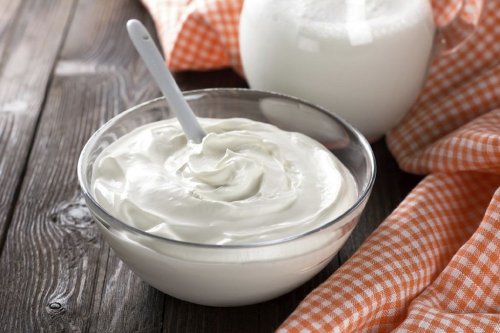 Honey:
Another ingredient is honey, as you all know honey is very beneficial for the skin as well as for the hair as it contains Vitamin E, K, C, B1, B2 and B6 which are highly beneficial for the scalp and for the hair cuticle.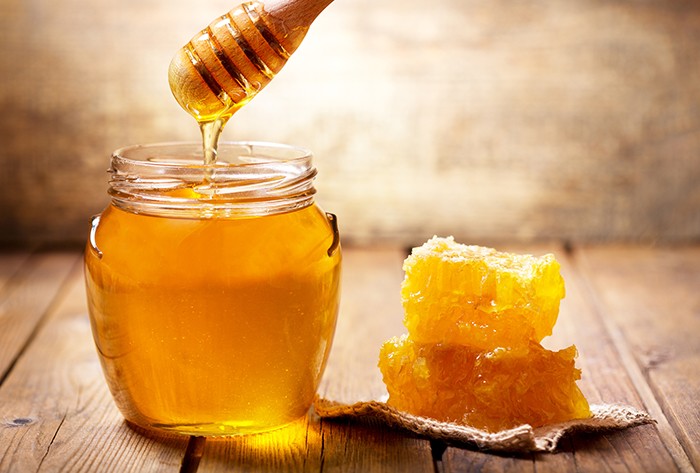 Castor Oil:
Castor oil is such a wonder oil which helps to make the hair thick and also controls hair fall. Castor Oil has is loaded with  natural antibacterial and antifungal properties. It is also rich in Vitamin E, minerals, protein, Omega 6 and 9 beneficial fatty acids. It is unusually high in Ricinoleic acid which makes it very beneficial for the hair. Castor oil can be used on the scalp to prevent hair loss and its abundant antibacterial and antifungal properties make it beneficial for treating dandruff and scalp infections.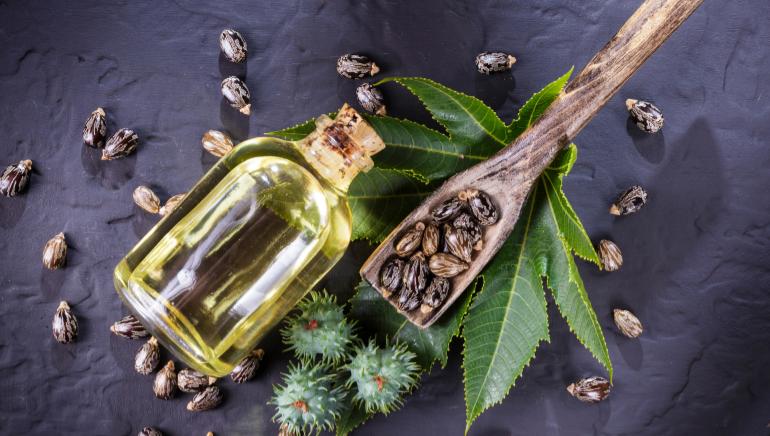 This hair mask has worked wonders on my hair so if you are looking for a easy and highly effective homemade hair mask that is going to solve all your hair related issues then you should definitely give this one a shot.