Mac Ruby Woo Review and Swatches
Hello all my lovely ladies,
So finally I have got the much coveted, the very famous Mac Ruby Woo and as a result I am jumping with joy. At last the much hyped red lipstick in the whole world is in my hands. I am sure Ruby Woo doesn't  need any introduction. Ruby Woo is a hot favourite of a lot of Hollywood as well Bollywood stars. Ruby Woo is definitely a cult favourite. Ruby is no doubt an attention grabbing colour.
I wanted the Ruby Woo since ages and every time I went to the Mac store in Delhi it was always out of stock. I wanted Riri Woo too as it is a much brighter red and the packaging is so classy but since it is a limited edition I could not get that. So finally when I went to Mac last month the first thing that I asked the MUA even before entering the store was Do you have Ruby Woo and she said YES… I was ecstatic when I heard that it was in stock.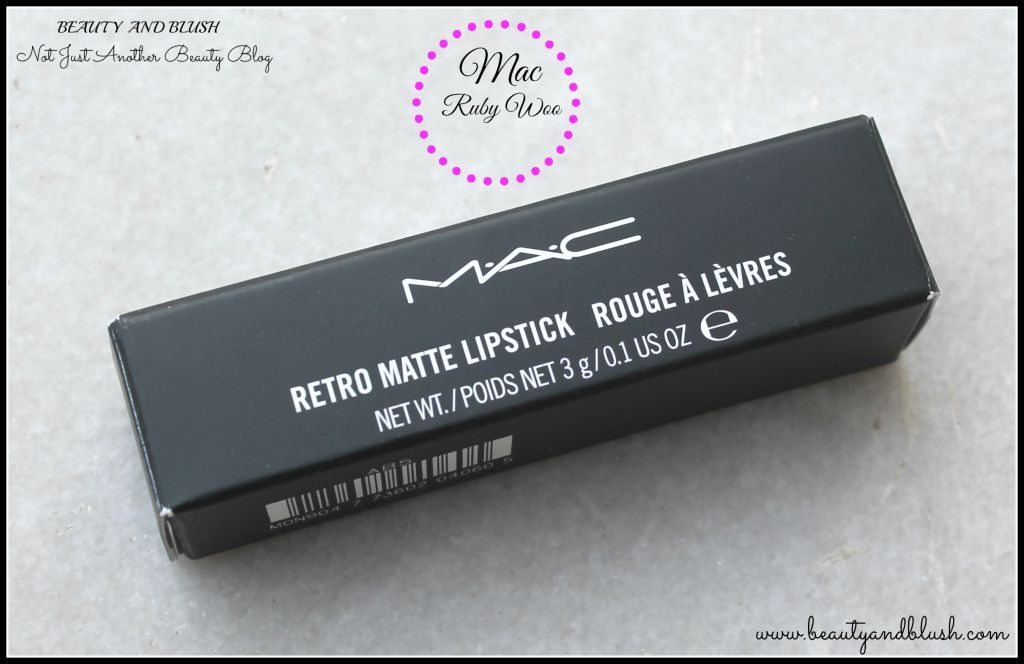 I love bright and bold lipsticks(even if my husband hates them), I love wearing bright lippies as they add so much of brightness to your face, they add the much needed glamour to your entire look, in short, a bright lipstick completes my look. I hardly have any nude or brown in my stash. My collection is all about reds, pinks, fuchsia's, orange and corals. So the latest addition in my stash  is Mac Ruby Woo so I will be reviewing it today. Ruby Woo is the queen of all red lipsticks.
Price: Rs.1450 for 3 grams. Mac has been raising its prices like anything.
Ingredients:

Shelf Life: 3 years from the date of manufacture.
What Mac has to say about the Ruby Woo?
Colour plus texture for the lips. Stands out on the runway. Simmers on the street. What made Mac famous.
Mac describes Ruby Woo as a very matte vivid blue red.(Retro Matte).
Teen Vogue 2014 Readers Choice Beauty Award: Best Red-Ruby Woo.
Finish: Matte finish.
Swatch: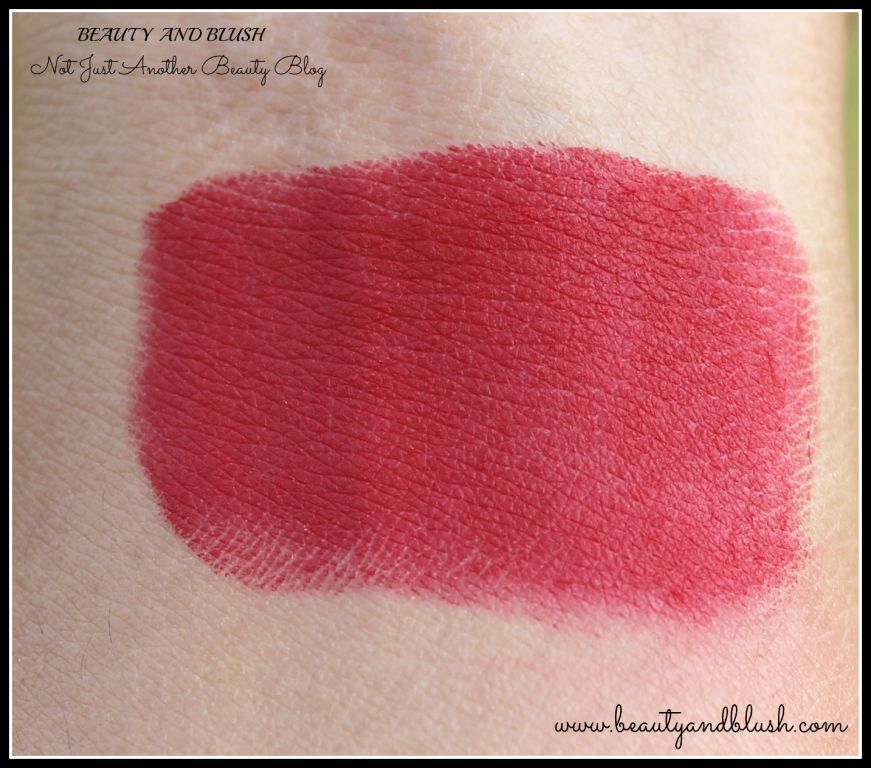 Texture of the Mac Ruby Woo:
This is a matte finish lipstick and I love all my matte lipsticks. I have heard a lot of girls complain that Ruby Woo is very drying on the lips but after prepping my lips properly it does not feel extra dry. Mattes are usually drying on the lips but once I exfoliate my lips and apply a lip balm underneath the lipstick I do not feel the dryness that much. Proper prepping  up the lips for wearing my Ruby Woo or any other matte for that matter does the trick for me. Its feels a bit dry but when it is such a gorgeous lipstick I do not mind the dryness that comes with it. It is a bit dry in the bullet, means you have to apply a little bit of pressure while applying it on the lips but I do not have any problems with that too. You do not  have to drag it on your lips, just apply it with a steady hand and you are done. It does not require any tugging or pulling as such. If you feel it is a bit difficult to apply it from the bullet you can apply it with a lip brush instead.
Packaging of the Mac Ruby Woo:
Ruby Woo comes in the usual Mac packaging, nothing fancy about it. The outer cardboard packaging contains all the details about the ingredients and the price and all. The lipstick comes in the signature black Mac bullet as all the other Mac lippies.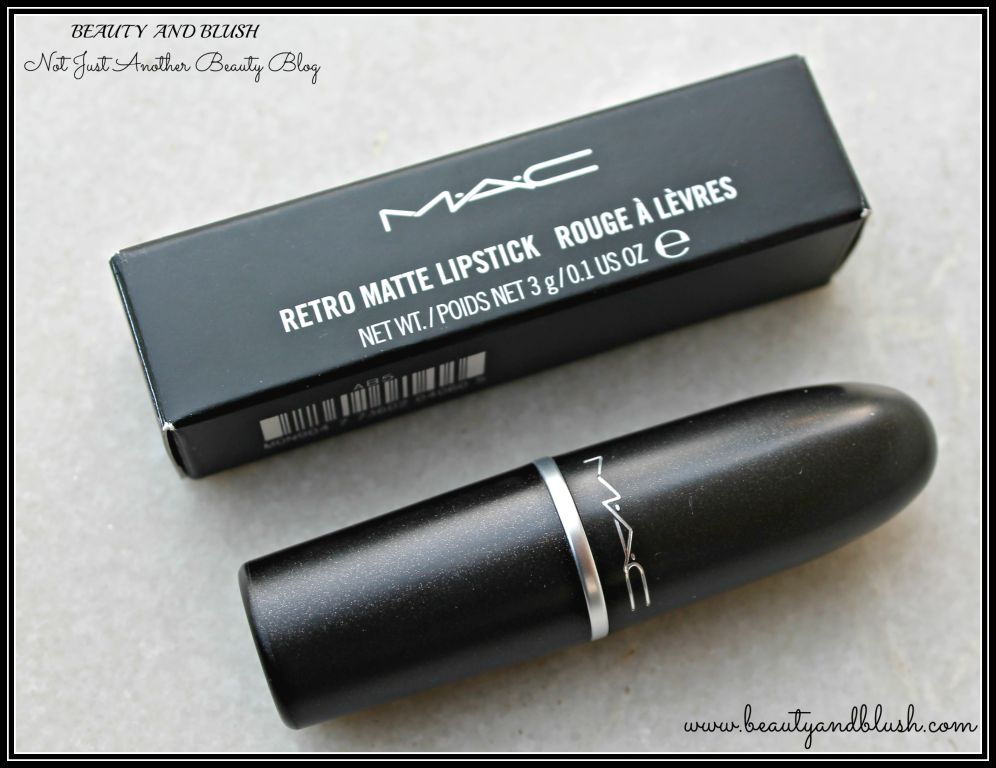 Shade of the Mac Ruby Woo:
Mac describes Ruby Woo as a blue red but it doesn't have that much of a cool blue undertone to it. It is the perfect red shade. It is neither overly cool-toned nor too warm toned which makes it wearable by almost every skin tone. This shade is the shade that almost every girl or lady should have in their makeup collection because it adds so much brightness to the face. It can glam up any dull or boring day. It appears to be a bit dark in the bullet but once it is applied it turns out to be a very bright red.
LOTD: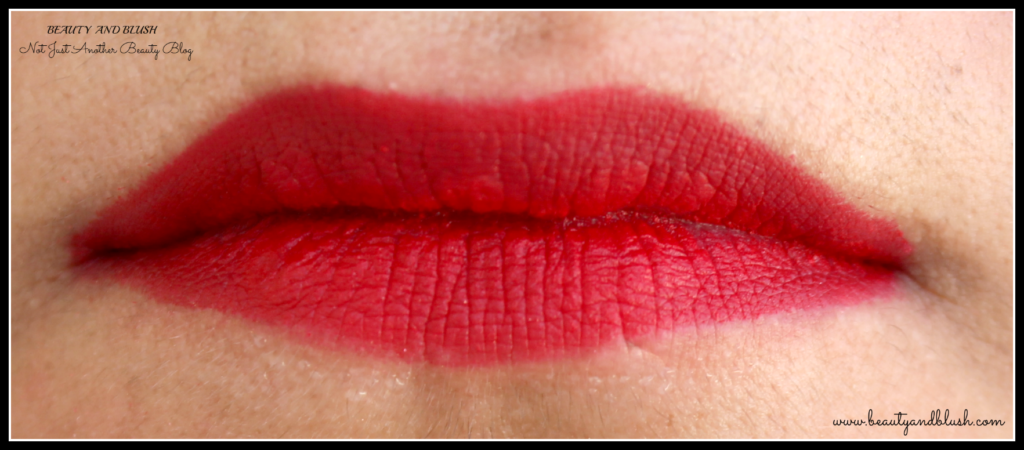 Pigmentation of the Mac Ruby Woo:
This a highly, highly pigmented lipstick. It hides all the pigmentation on the lips. It goes opaque in just one single swipe but I like to apply two coats of this lipstick to make it look super bright. If I wear it at night I always make it a point to apply a tiny bit of concealer on my lips so that the colour comes out as a more vibrant and brighter red. I am seriously obsessed with this one.
I always exfoliate my lips really well before applying any bright matte lipstick and then I apply a nourishing lip balm so that the lipstick goes on very smoothly on my lips. It does not accentuate fine lines on the lips but it is always better to make a smooth base or canvas to apply the lipstick to.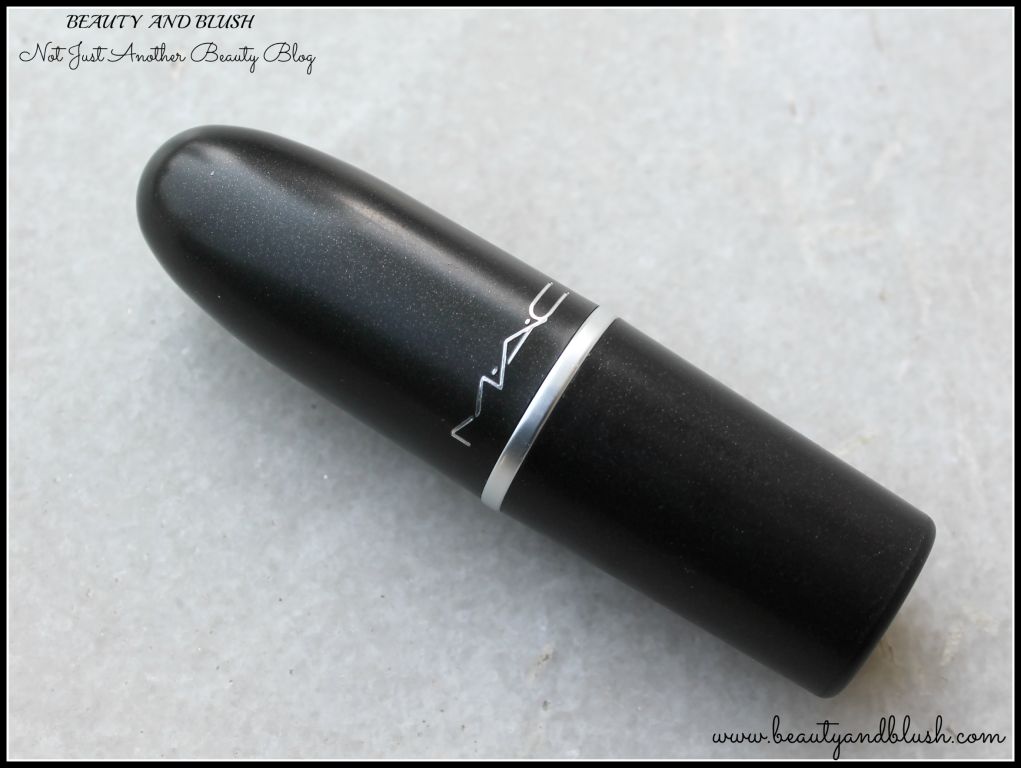 Longevity of the Mac Ruby Woo:
This lipstick stays on my lips for hours….seriously…. Red or bright lipsticks tend to bleed a lot but Ruby Woo does not move a bit, it stays on my lips without bleeding at all. There are days when I apply this in the morning and it survives two full meals and by the time I am home at night it fades and  leaves behind a very pretty red hue on my lips. The brightness of the colour fades a bit after meals but the colour stays on the lips all day. So it lasts me for 6-7 hours. I feel if you use a lip liner to line and fill in your lips underneath the lipstick it may last for around 2 more hours.
I forget to buy a matching lip liner from Mac but next time I will get it the  because well outlined lips make the lipstick look much more flattering and crisp.
Application of the Mac Ruby Woo:
I mostly apply this lipstick straight from the bullet but sometimes on special occasions I do line my lips with a red lip liner and I fill in my lips with a lip brush and it looks a bit more clean that way, nothing more than that. When I apply it from the bullet I usually clean off the edges of my lips with a concealer to make it look a bit more crisp and precise.
Fragrance of the Mac Ruby Woo:
Ruby Woo also has the typical Mac vanilla fragrance to it.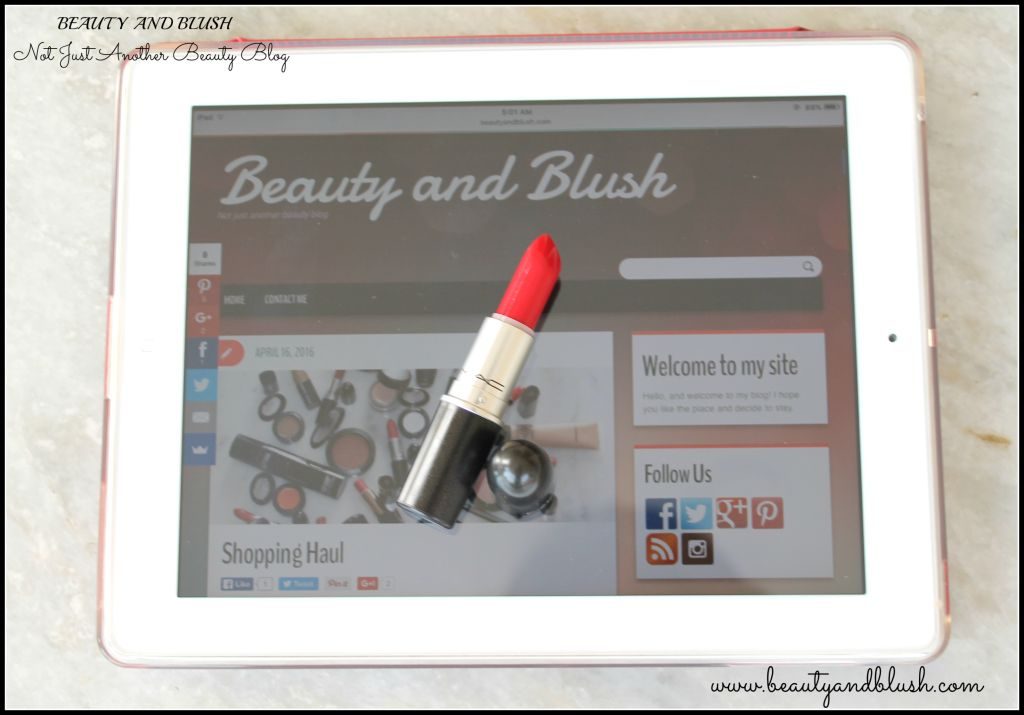 My Experience with the Mac Ruby Woo:
Do I even need to write this part of this post. I am in so much of awe of this lipstick that I can go on and on how pretty it is and how much I love applying it. I love Taylor Swift  looks in all her appearances and her red lips are to die for. This one is rumored to be the favourite of Rihanna, Scarlet Johnson and Taylor Swift. Yeah it holds the heart of many Hollywood beauties. The moment I came to know that Taylor Swift bright red lipstick is Mac Ruby Woo I knew I had to get it.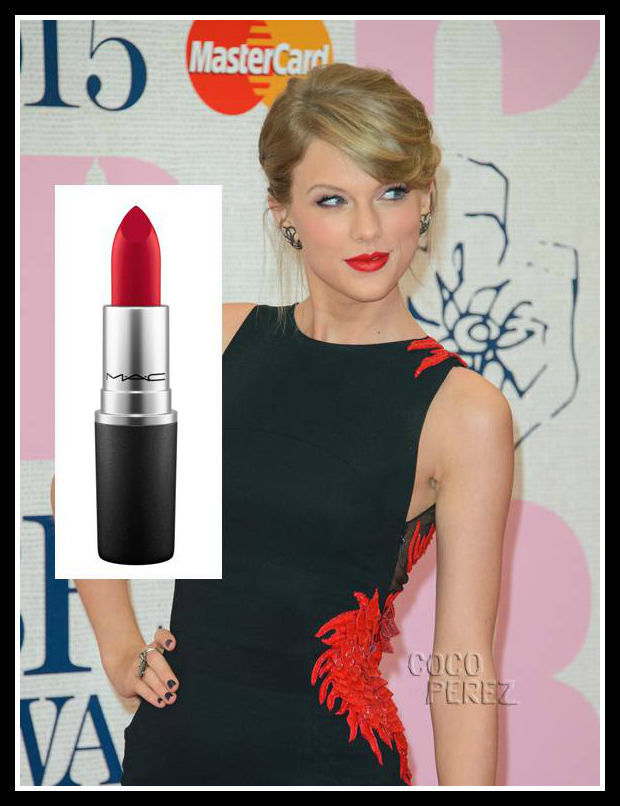 If you are on a budget and want to buy just one Mac lipstick then buy the Mac Ruby Woo. Even if you are not a red lipstick lover, this lipstick will convert you into one…. Seriously. It is one of those red lipstick that looks good on majority of the ladies. It is a classic red bright lipstick. It is a cool toned red lipstick with blue undertones to it. The blue undertones in the lipstick make your teeth look much more white than they usually are. It is a perfect day time as well as a night time shade. I love how pigmented it is. This one stays on my lips forever, even with complete meals in between  it does not fade out completely. It glams up my look every time I apply it. It is such a bright shade. Ruby Woo is a lipstick that screams "Look at Me"! It also makes me look a shade fairer than I actually am.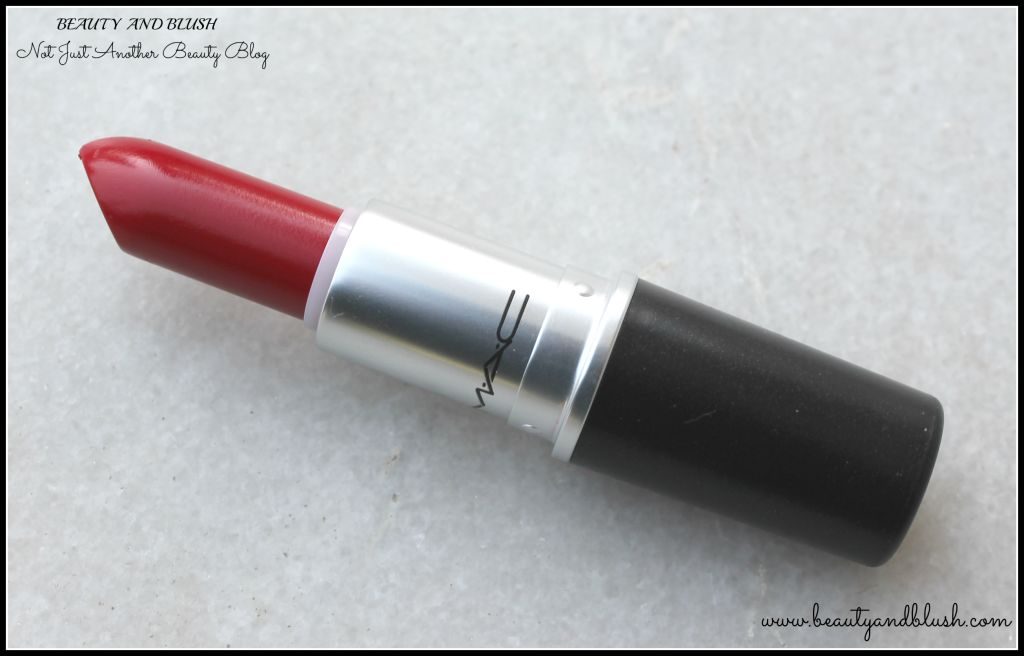 One thing that you should keep in mind while applying Ruby Woo is to keep your face and eye makeup minimal and let this bright red Ruby Woo play its charm. When I apply it I apply the least amount of foundation, blend it properly, conceal my dark circles, apply a bit of bronzer in my eye crease,  thin eye liner and a bit of mascara. These days I also apply a highlighter to the high points on my face and Mac Ruby Woo on my lips and I am done. No blush, no heavy eye makeup, no contouring because Ruby Woo does it all for me. The slightly dry texture of this lipstick can be sorted by applying a lip balm underneath. It brightens up my face and my life too. It looks different in all sorts of lighting, in natural day light it looks like a bright red lipstick, at night it looks more of a deep red, in indoor light it looks like a orangey red, means it looks awesome in all lighting.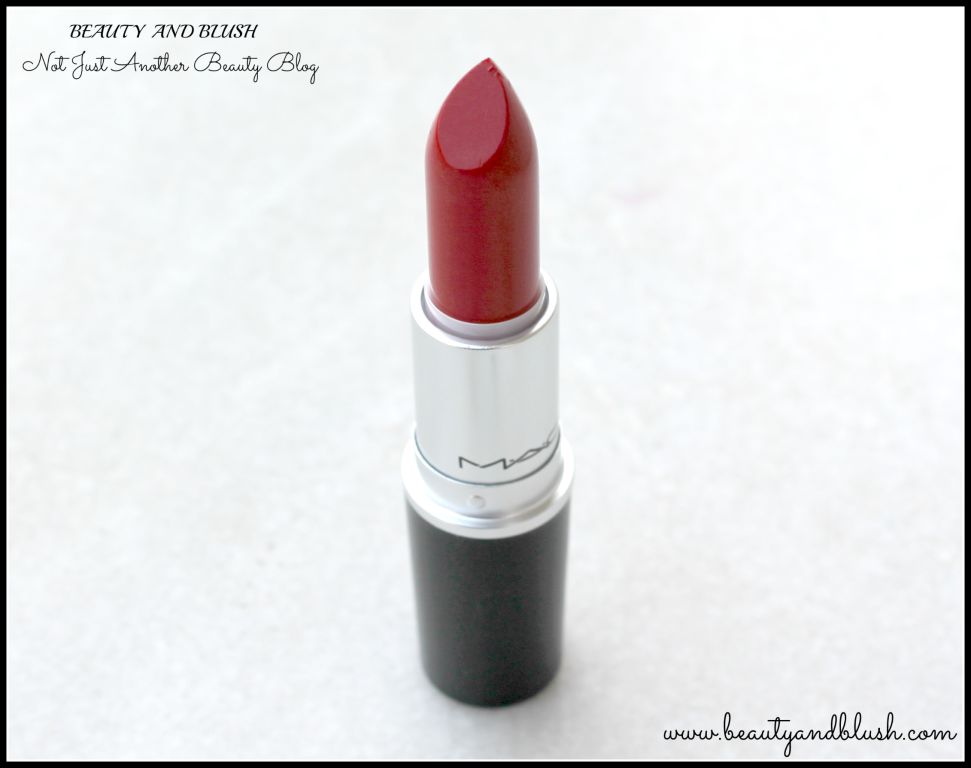 Pros of the Mac Ruby Woo:
Perfect red lipstick.
Would suit all skin tones.
Stays on for really long hours.
Does not bleed.
Brightens up the complexion.
Highly pigmented.
Makes your teeth look whiter.
Cons of the Mac Ruby Woo:
Expensive.
A bit drying on the lips, but that is not a con for me.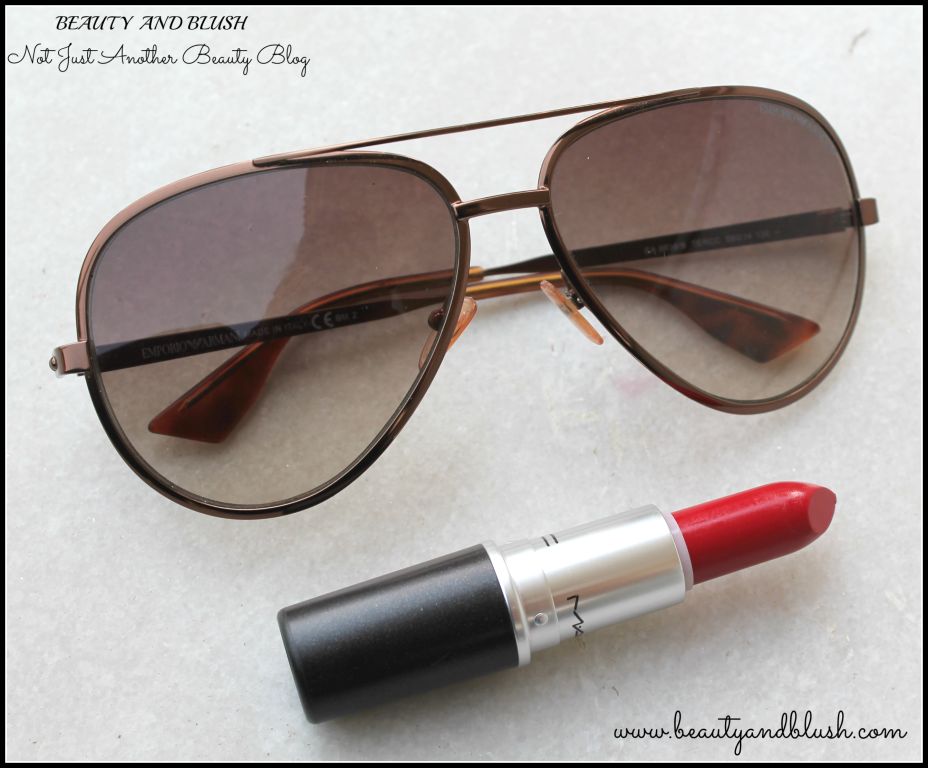 Rating of the Mac Ruby Woo:
I would give it a 10/5. It is that good.
Would I repurchase the Mac Ruby Woo again?
Definitely, I will always repurchase it.
Will I recommend the Mac Ruby Woo to anyone?
Please all of you who are reading this post go to Mac and grab it as soon as possible. You will fall in love with it.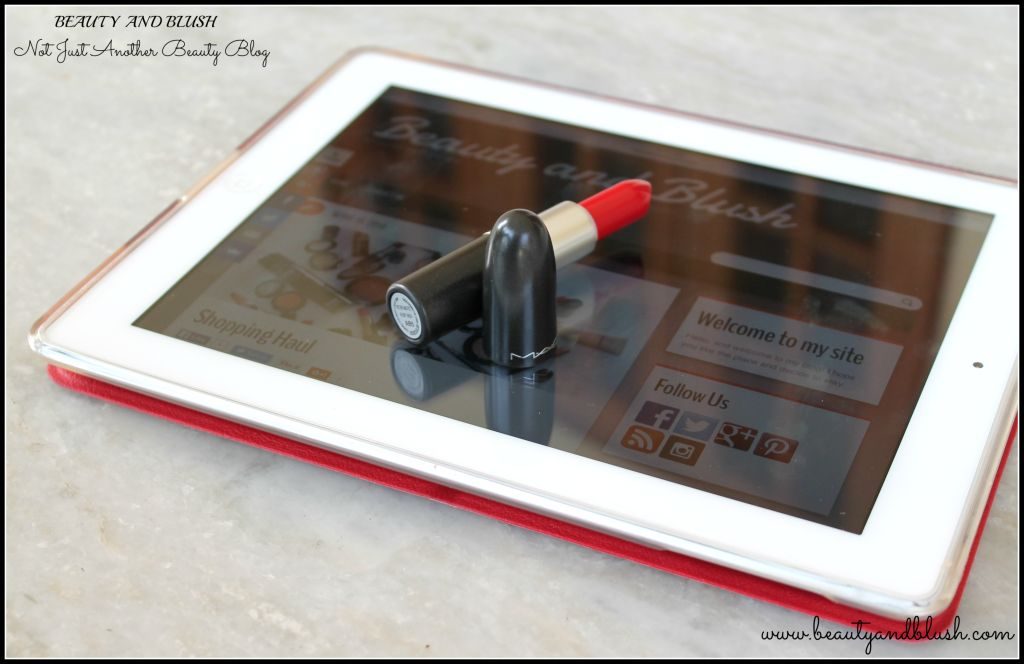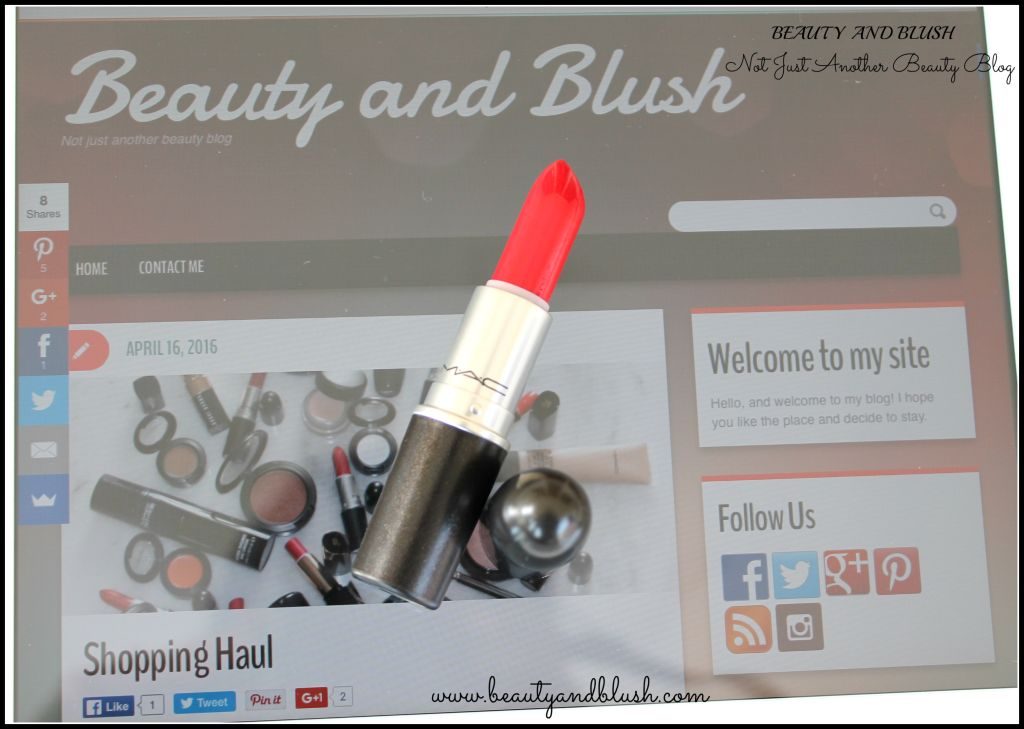 That was a very long review, probably the most detailed one that I have done so far. I am sorry if I have bored you with my blabberings guys, please bear with me. Do comment if you also have a red lipstick in your life that you love to bits and are crazy about it.