Mac All Fired Up Lipstick Review and Swatches
Hello my friends,
All of you might be aware of the fact that I am a MAC addict. I really am a MACtard. I am just crazy for Mac products and Mac lipsticks are my biggest weakness. A couple of months back I had shown you guys in my haul that I had picked up a few Mac lipsticks. I had went to pick up Ruby Woo but couldn't control myself and bought 4 of them eventually. I was sure about picking up Mac Ruby Woo and Mac Relentlessly Red but after swatching them I found that both of them looked almost similar so I picked up All Fired Up in place of Relentlessly Red.
You can have a look at my haul HERE.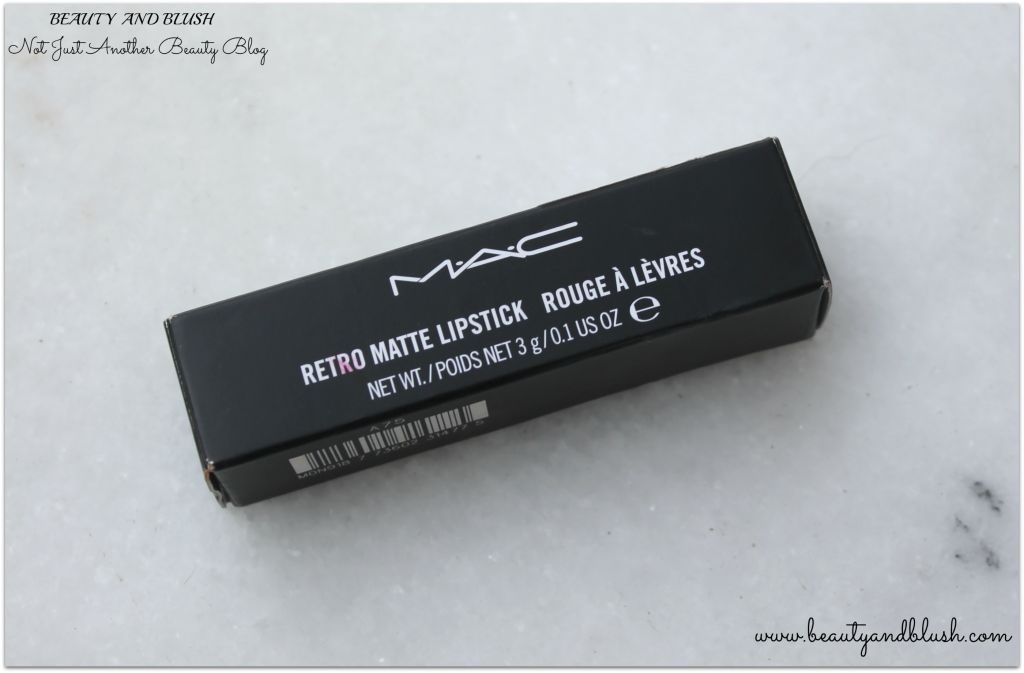 Product Description:
Inspired by Ruby Woo's overwhelming popularity and one-of-a kind texture, Mac introduces new bold shades in its Retro Matte finish. Eye-catching colours like Dangerous and All Fired Up create a look that is fiercely feminine.
Swatches of the Mac All Fired Up Lipstick: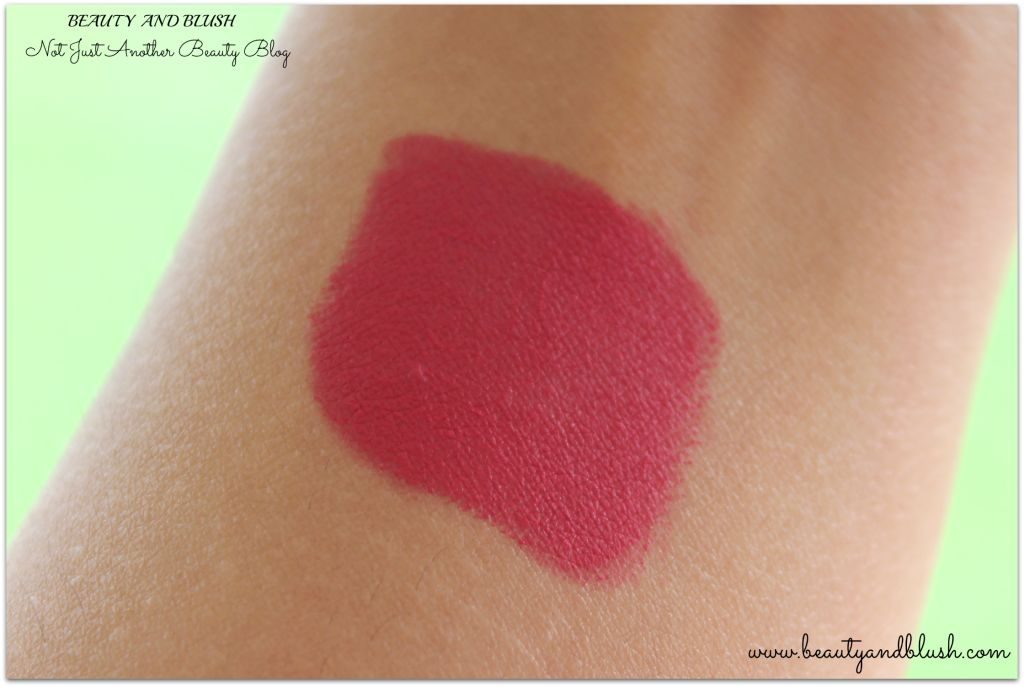 Price of the Mac All Fired Up Lipstick:
Rs.1450 for 3 grams.
Ingredients of the Mac All Fired Up Lipstick:

Packaging of the Mac All Fired Up Lipstick:
All Fired Up comes in the usual black bullet case like all other Mac lipsticks. I really feel the packaging is boring and too simple for a lipstick that costs Rs.1500. Mac should really revamp their lipsticks packaging.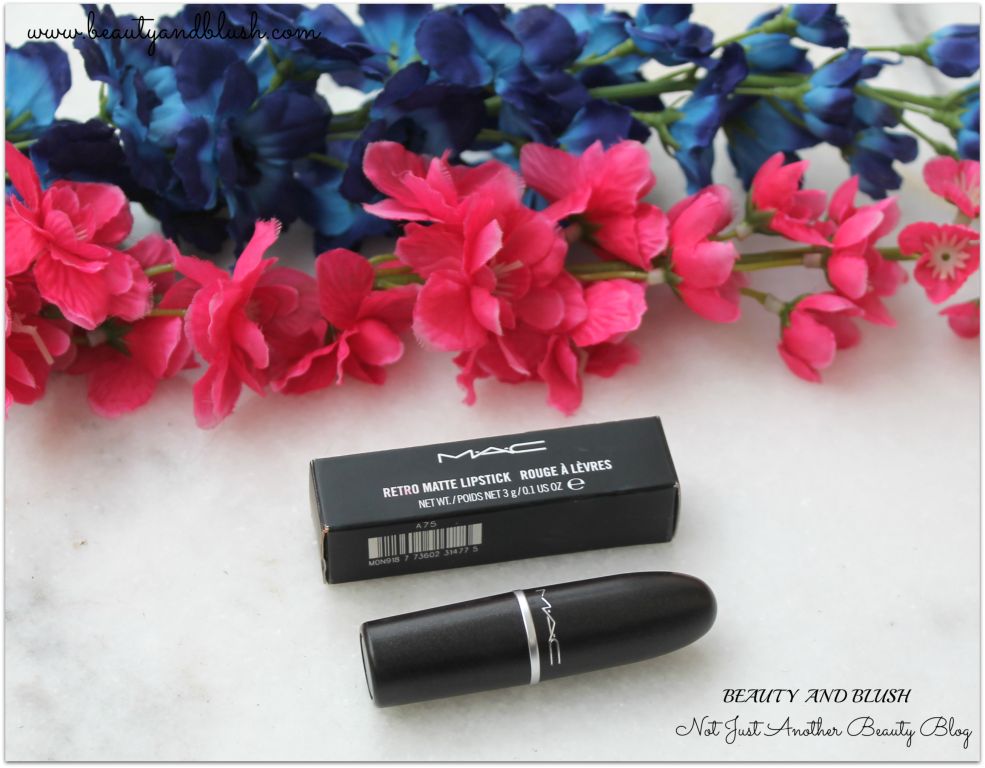 My Experience with the Mac All Fired Up Lipstick:
I am seriously bowled over by this lipstick. I actually wanted to pick up Relentlessly Red but when I saw that it was quite similar to Ruby Woo I chose All Fired Up as it was my kinda shade. All Fired Up is a bright fuchsia pink with red undertones to it. I think it will suit all skin tones ranging from fair to medium to even dark skin tones. The formula of all Retro Matte Lipsticks can be very cruel and unforgiving on dry and flaky lips so it is always advisable to exfoliate and moisturize your lips before application or the lips might look very flaky and ugly.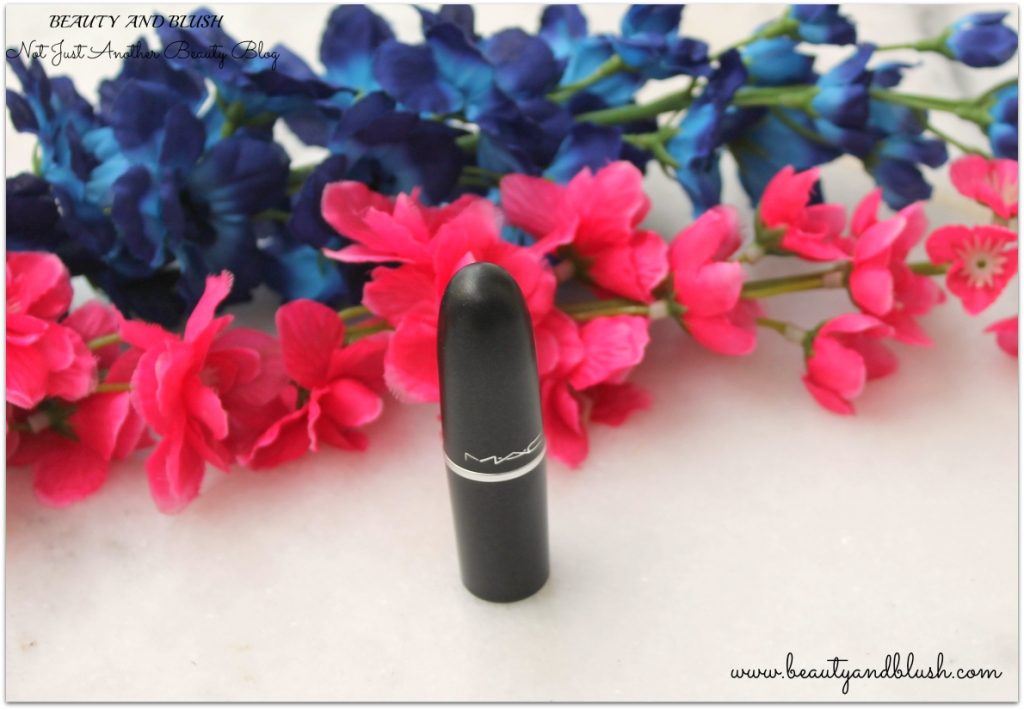 When I compare the textures of Ruby Woo and All Fired Up (as they both belong to the Retro Matte collection)the latter is comparatively less drying on the lips. Ruby Woo is a lot more drier on the lips than All Fired Up. You also have to apply a bit of pressure while applying Ruby Woo whereas All Fired Up glides on the lips much easily. All Fired Up is really very comfortable on the lips. I must say the pigmentation of this lipstick is excellent. This one does not accentuate fine lines on the lips. It does not bleed or smudge either. If you like you can apply a matching lip liner and then fill in your lips with this lipstick and it will look even more bright this way. It does not settle in fine lines too.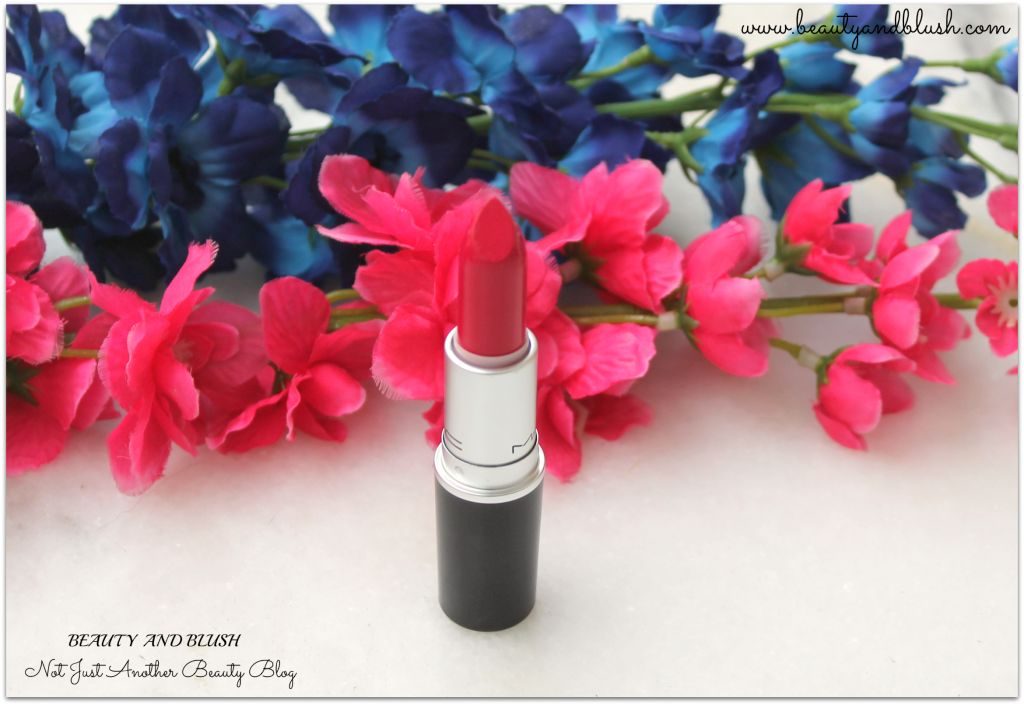 The color pay off of this lipstick is impeccable. You just need a single swipe to deposit the color onto your lips. I personally like to go twice on my lips to increase the intensity of the colour. It covers up all the pigmentation of the lips. The staying power of this lipstick is amazing like all other Retro Matte lipsticks from Mac. It stays on my lips for 6-7 hours without fading. If I have a meal in between it does fade off a little bit from the corners but a little touch is what it all needs. At the end of  the day this lipstick fades off leaving behind a very beautiful fuchsia tint on my lips.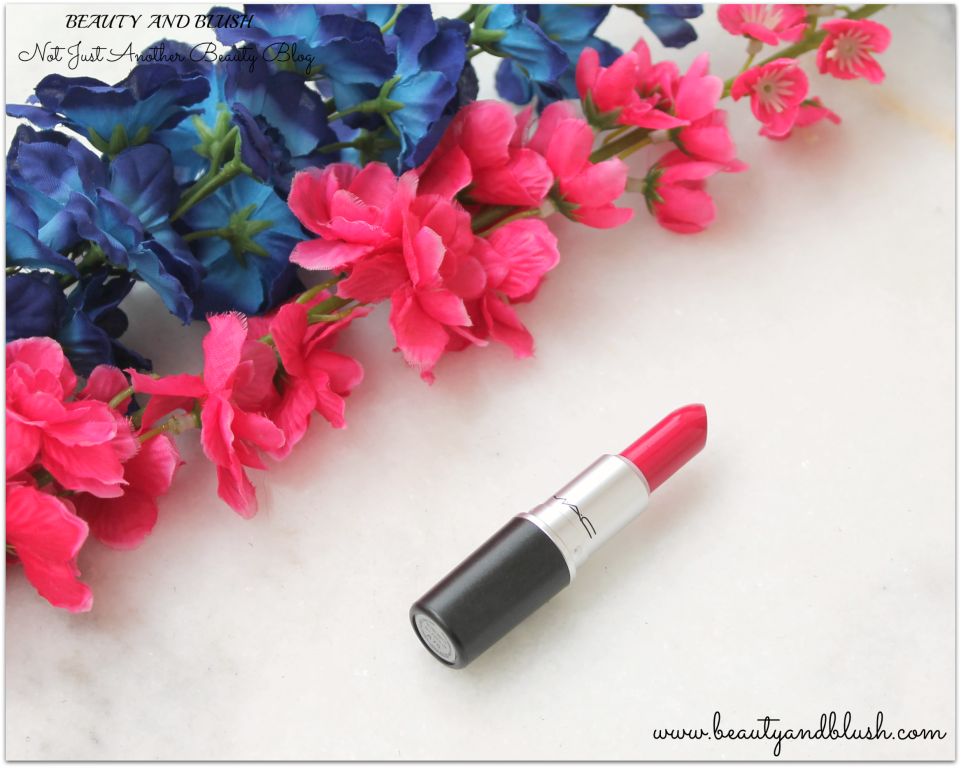 The colour looks very striking and beautiful, it also adds a lot of brightness to my face. This lipstick is for all those ladies who don't like to carry a dark bold red lipstick so this red toned fuchsia lipstick would be great. I would suggest this lipstick to people who are starting up with reds. I love bright and bold colour lipsticks so I have to admit that I am addicted to this one these days. I always apply this lipstick when I am feeling a bit low or if I am not in a very pleasant mood, I apply this lipstick and it transforms my gloomy days into happy ones. It is certainly bright enough to lift up your mood.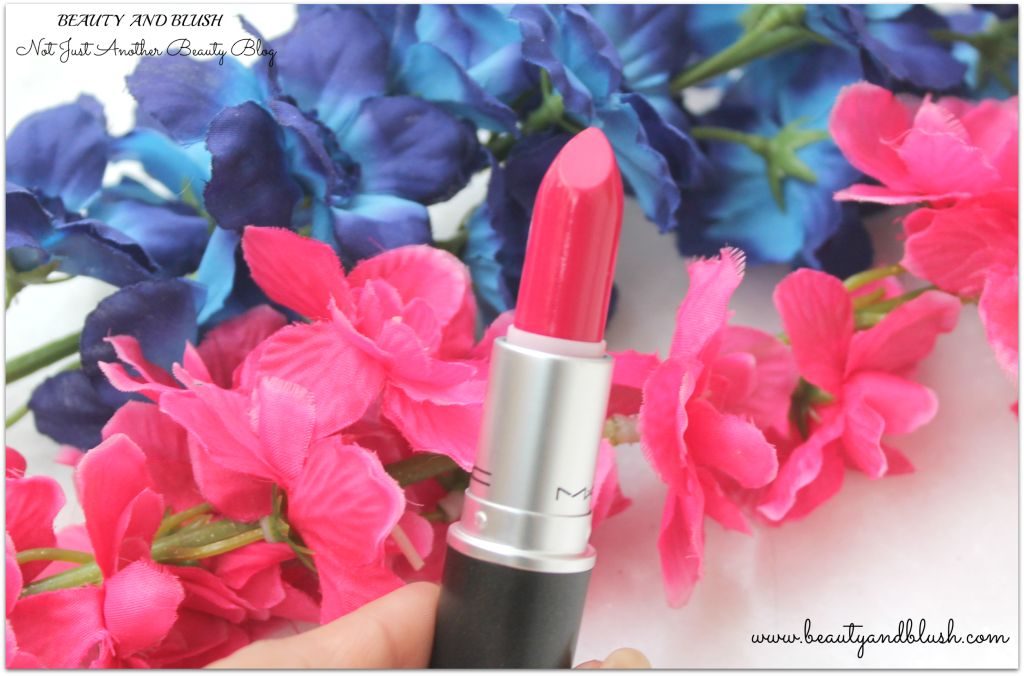 I usually prefer to wear this lipstick without any eye makeup. I bit of concealer, a BB cream and  blush is all I need when I am applying All Fired Up. It is a bold colour and eye makeup would steal the drama from this lipstick so I let this lipstick steal all the attention. All Fired Up will definitely make you fall in love with it.
LOTD: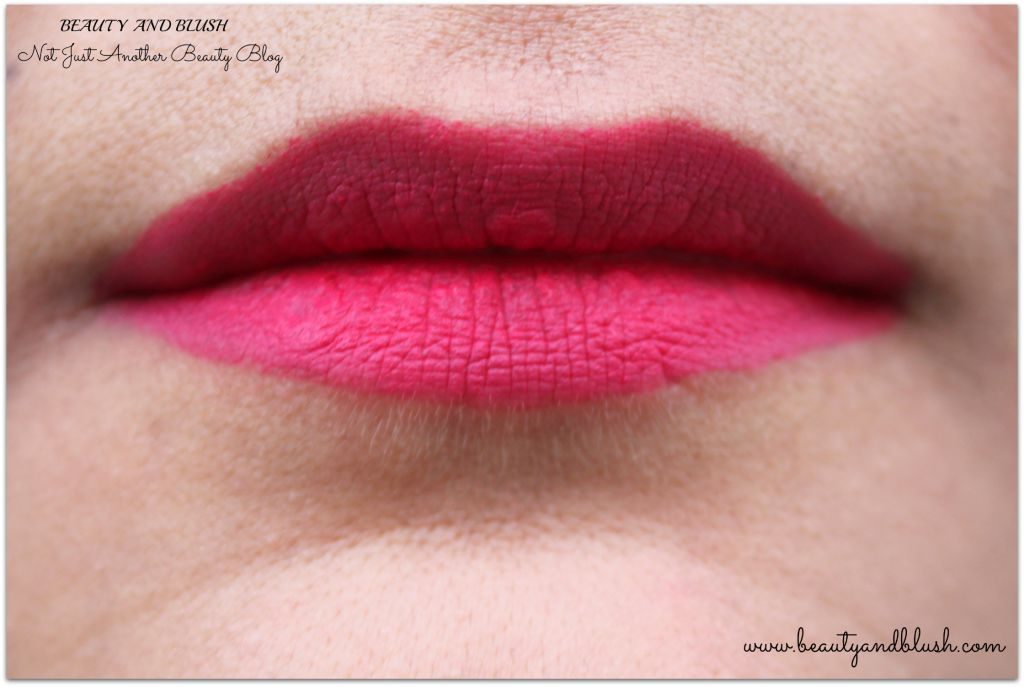 Pros of the Mac All Fired Up Lipstick:
Gorgeous shade.
Amazing staying power.
Does not bleed.
Covers up all pigmentation on the lips.
Excellent pigmentation.
A safer fuchsia red for beginners.
Will suit all skin tones.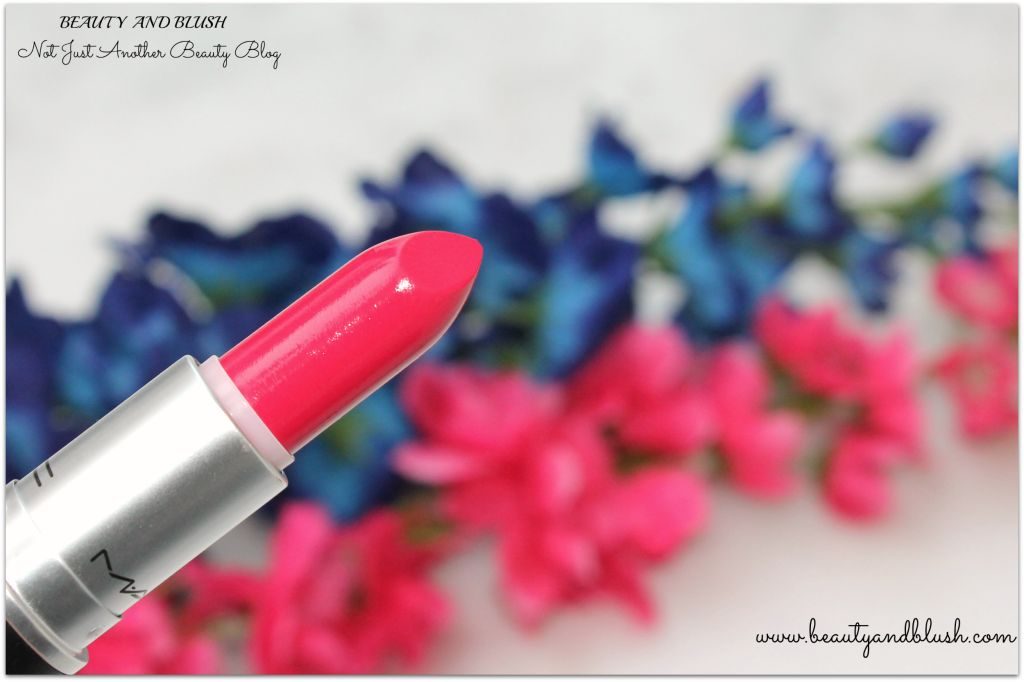 Cons of the Mac All Fired Up Lipstick:
When it comes to Mac Lipsticks I really can't find a con.
Rating of the Mac All Fired Up Lipstick:
5/5 without a doubt.
Will I repurchase the Mac All Fired Up Lipstick?
Definitely, I am surely going to repurchase it once I run out of it.
Do I recommend Mac All Fired Up Lipstick to anyone?
Girls please go ahead and buy this one. You are going to love it.
Please share you favourite Mac lipsticks as I am planning to buy some so I need some recommendations.
Until next time,
Stay Beautiful…