Mac Brick-O-La Lipstick Review and Swatches
Hello everyone,
Today I will be reviewing yet another Mac lipstick that is one of my favourites,it is the Mac Brick-O-La.I am a die hard Mac lipstick lover,they are like my small treasure that I love and adore like anything.I feel Mac lipsticks have the best finish,a wide variety of shades,superb pigmentation and amazing staying power.
Mac lipsticks were priced at Rs.990 and at that time they were quiet affordable but now Mac has hiked its prices to Rs.1450 for the regular Mac bullet lipsticks,so now they have become a bit too expensive but a Mac lover will still pay that extra bit to get hold of it.
So let's start with the review.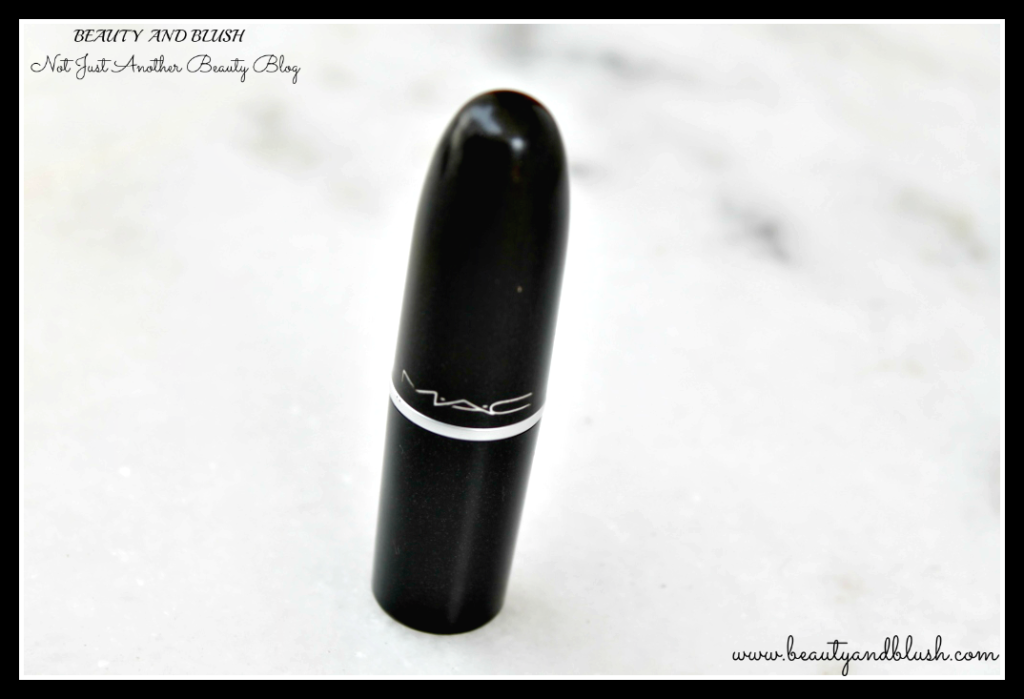 Mac describes Brick-O-La  as a mild tone berry shade.
Finish of the Mac Brick-O-La Lipstick :Amplified.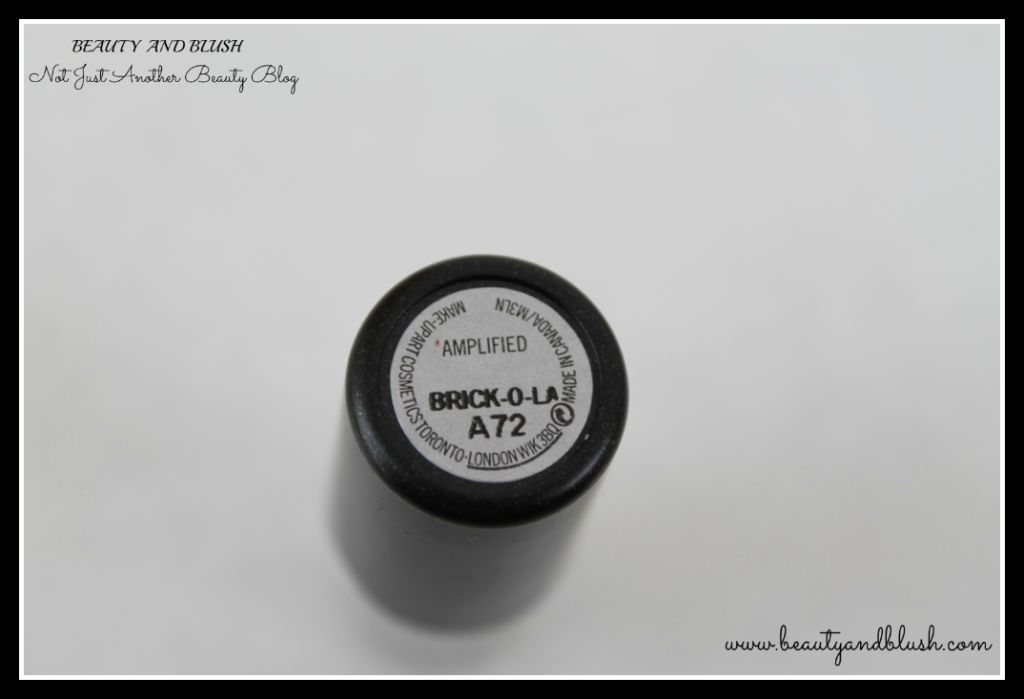 Price of the Mac Brick-O-La Lipstick:Rs.1450 for 3 grams.
Ingredients of Mac Brick-O-La Lipstick :

What Mac says about the Product?
Colour plus texture for the lips.Stands out on the runway.Summers on the street.What made Mac famous.
Available at all Mac stores worldwide.
Swatch of the Mac Brick-O-La Lipstick :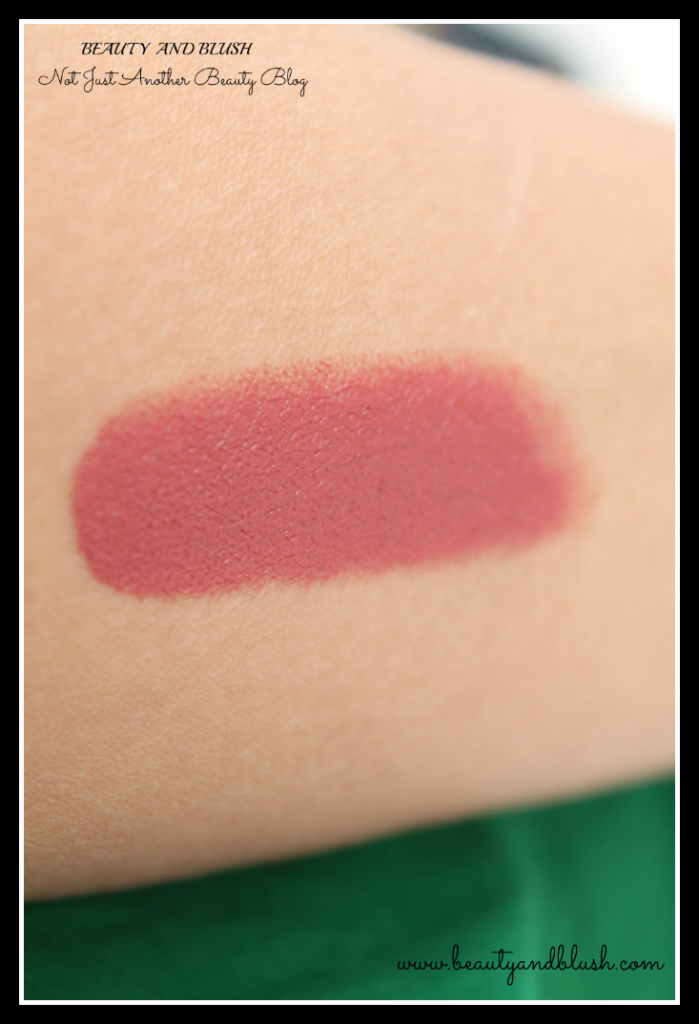 Shelf life of the Mac Brick-O-La Lipstick :3 years from the date of manufacture.
 Packaging of the Mac Brick-O-La  Lipstick
Mac Brick-O-La comes in a black cardboard packaging with all the details about the product on the cardboard packaging,the ingredients,the price and all such details.The lipstick comes in the usual black Mac bullet packaging with a conical cap.The shade name are on the bottom of the lipstick.As all Mac lipsticks there is no colour indication on the bullet so you will have a tough time locating your shade if you have a lot of Mac lipsticks.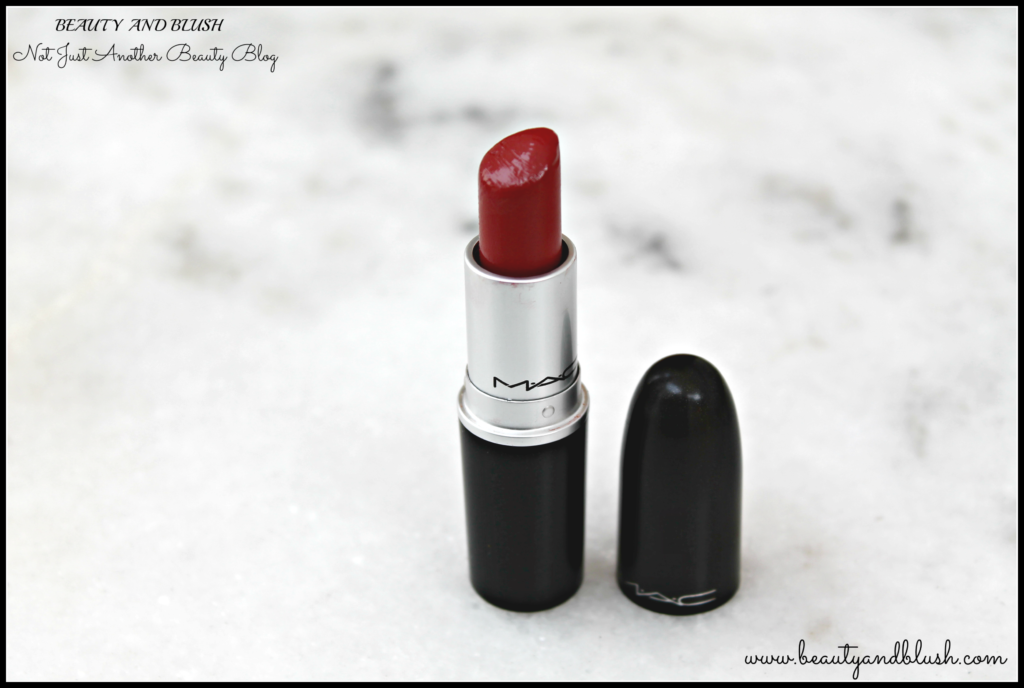 Shade of the Mac Brick-O-La  Lipstick
As the name suggests Mac Brick-O-La is a gorgeous reddish brick shade with brown and pink undertones to it.It is quiet a unique shade and is great for both summers as well as for winters.It is also a day time as well as a night time shade.It will suit all Indian skin tones-from fair to dusky skin tones will be able to carry it pretty well.If you are on the fairer side,like me,it will appear like a brick red shade with a pinkish apricot sort of tint to it but if you are someone with a warm or dusky skin tone it will be more of a reddish brown shade.It is a perfect berry shade.The shade is very subtle and elegant.This shade has so many shades in it-it has a bit of pink,a bit of brown,a bit of berry and a dash of plum to it.
 Texture of the Mac Brick-O-La  Lipstick
This is my first  lipstick from the amplified creme range and the texture is buttery smooth.The texture is extremely soft and smooth,definitely not drying on the lips.The formula is very hydrating for my lips,it does not dry out or accentuate the dry patches of my lips.I like to exfoliate my lips before application so that the lipstick glides on my lips beautifully.The lipstick is creamy enough so you do not need to apply a lip balm underneath it.It is very creamy and really moisturizing for the lips and does not dry out my lips at all.In summers I like to dab a little bit of loose powder over it because during extremely hot conditions it has a tendency to bleed a bit so I line my lips with a nude lip liner,apply the lipstick and dab a little bit of powder on my lips with a brush to make it matte.It gives a slightly glossy look but after a few minutes the glossy look subsides completely.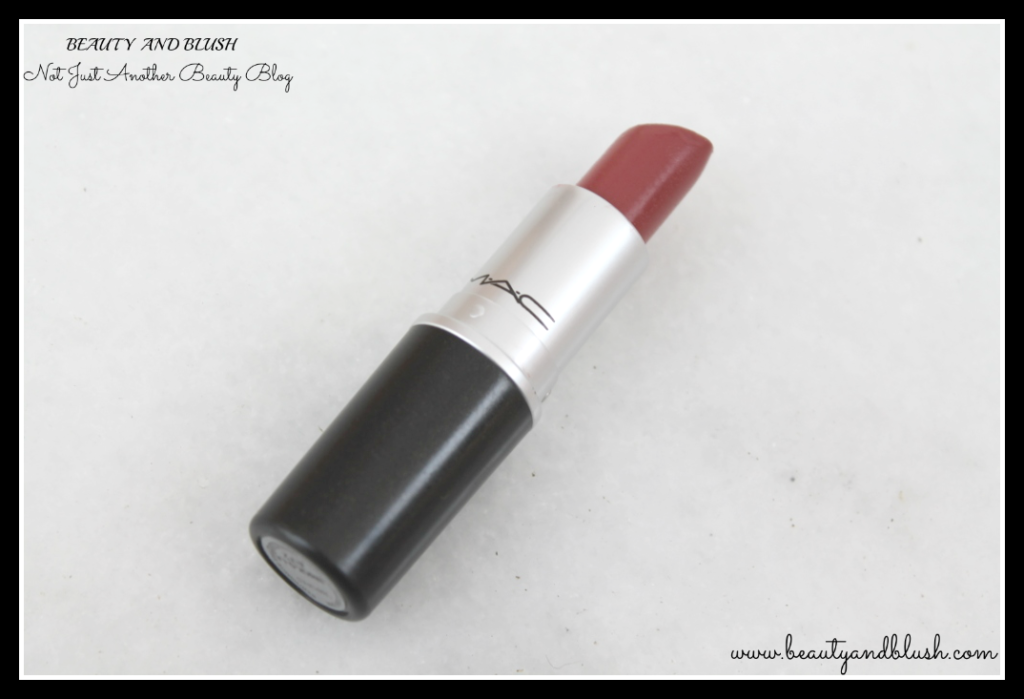 Staying Power of the Mac Brick-O-La  Lipstick
The staying power of this lipstick is not that great.It stays on my lips for 2-3 hours.This lipstick has a tendency to transfer a lot.It does transfer a lot while eating or drinking anything.After the meal it leaves behind a lovely rosy stain on my lips.
 Pigmentation of the Mac Brick-O-La  Lipstick
Mac Brick-O-La is a highly pigmented lipstick.It covers any sort of pigmentation on the lips completely.You just need one single swipe to get the pop of colour on your lips,it goes opaque in just one single swipe but you can go over it twice for a more darker shade.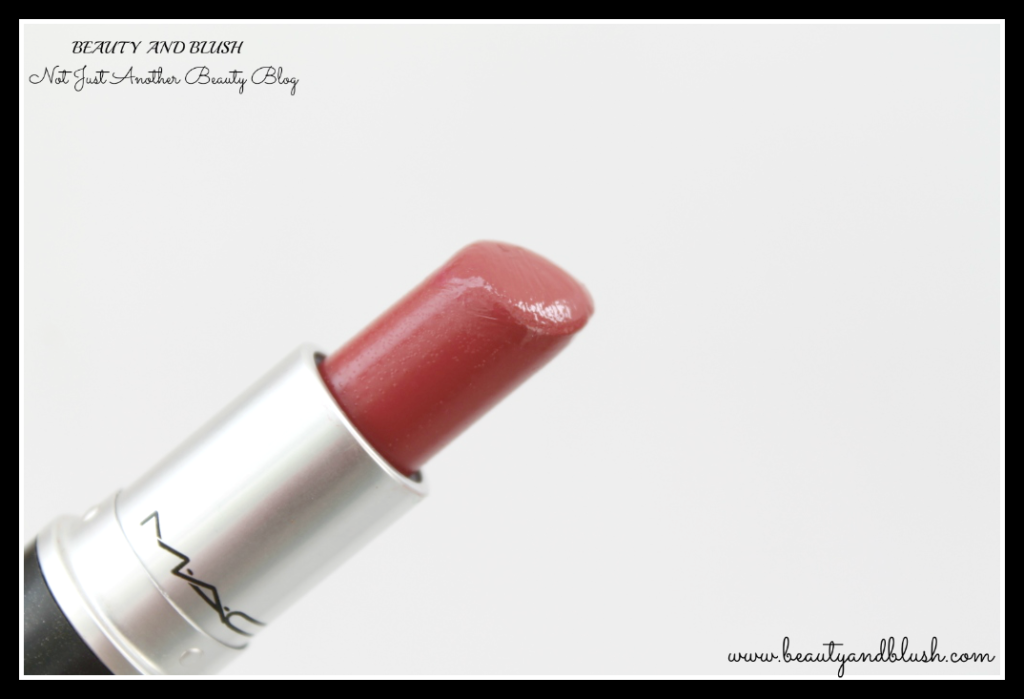 My Experience with the Mac Brick-O-La  Lipstick
Mac Brick-O-La is a pretty reddish brick nude shade.It goes well with Indian as well as with western outfits.It compliments all skin tones,from fair to dusky.Mac Amplified Creme lipsticks are smooth,pigmented and creamy lipsticks that are extremely  comfortable to wear on the lips.This shade gives a polished, sophisticated look and would suit women of all age groups.It is truly a must have Mac shade in everyone's stash.I would totally recommend this shade to everyone who is in search of a good everyday wearable versatile shade. Mac Brick-O-La is definitely one of the more unusual shades that Mac does and if you are a unusual lipstick shade lover like me you will absolutely need this lipstick as it is very unique.
Pros of the Mac Brick-O-La Lipstick :
◦ Perfect shade for Indian skin tone.
◦ Texture is smooth and creamy.
◦ Not at all drying on the lips.
◦ Great Pigmentation.
◦ Brightens up the complexion.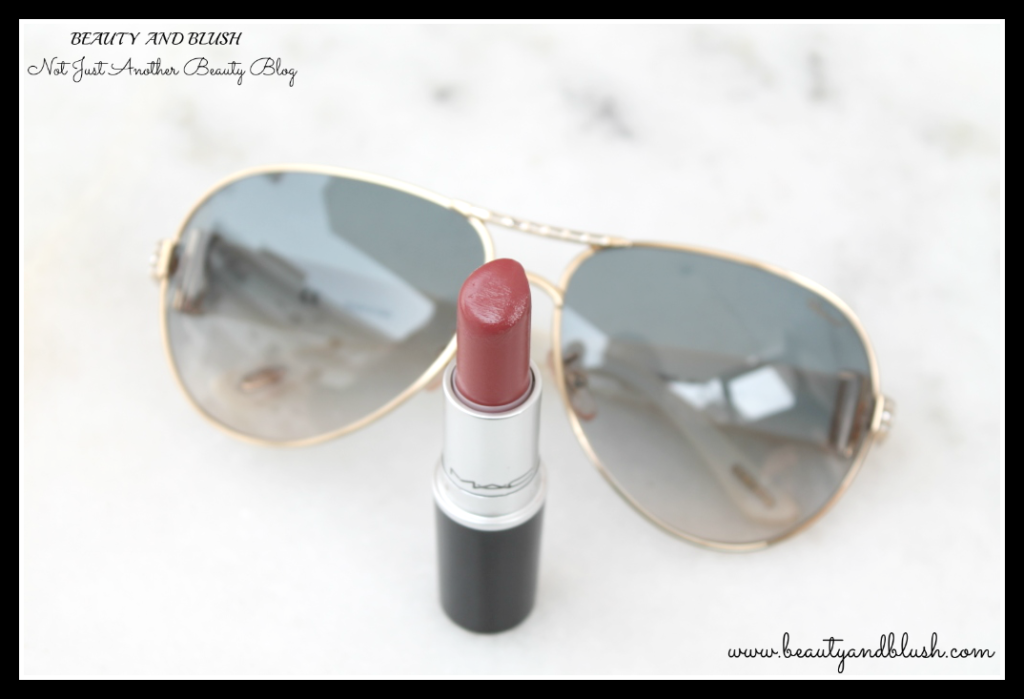 Cons of the  Mac Brick-O-La Lipstick :
◦ Expensive.
◦ Not so good staying power.
◦ Transfers a lot.
Rating of the Mac Brick-O-La Lipstick :I would give it a 4/5.
Would I recommend it to anyone?
Definitely,I would recommend it to anyone who is in search of a good versatile shade for everyday wear.
These are 2 of the nail arts I tried last week.Hope you like them as well.