L'oreal Paris Youth Code Youth Boosting Day Cream Review
Hello all of you,today I am going to review L'oreal Youth Code Youth Boosting Day Cream.These 2 products i.e.Youth Code Day Cream and the Youth Code Night Cream have taken me by surprise,I am really content with the outcome of both these creams.
So lets' start reviewing the Youth Code Boosting Day Cream.This cream has a detailed description about the product on the carton.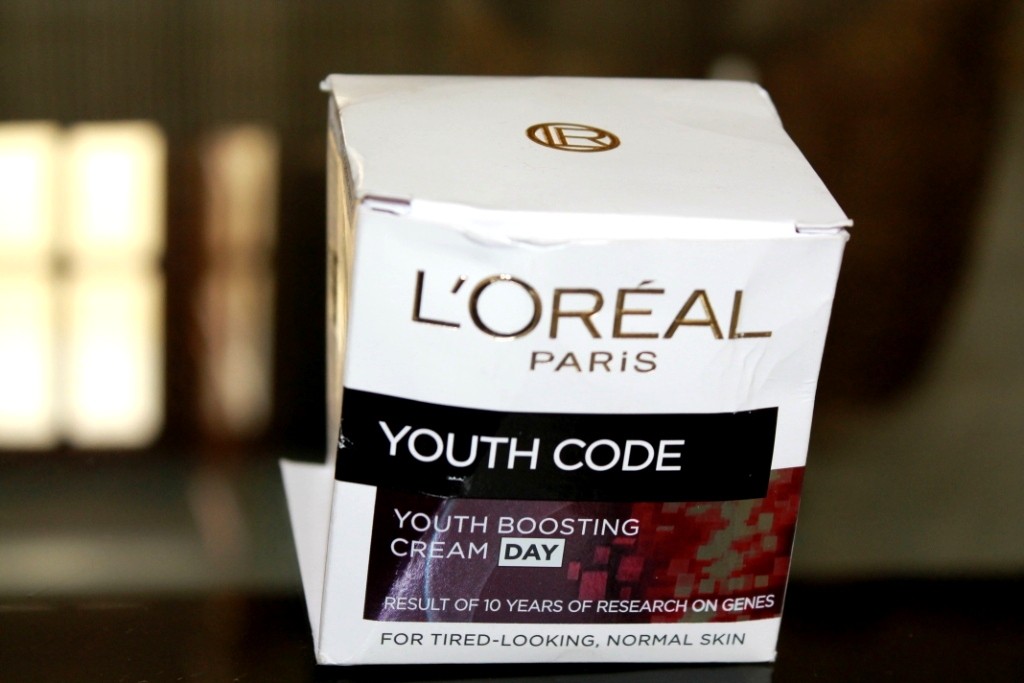 PACKAGING
This cream comes in a very cute squarish heavy small glass jar.I love the shape of the jar.
COMPANY DESCRIPTION
With time ,skin takes longer to bounce back,it takes longer to recover.Time leaves a visible imprint,the complexion dulls,features look tired.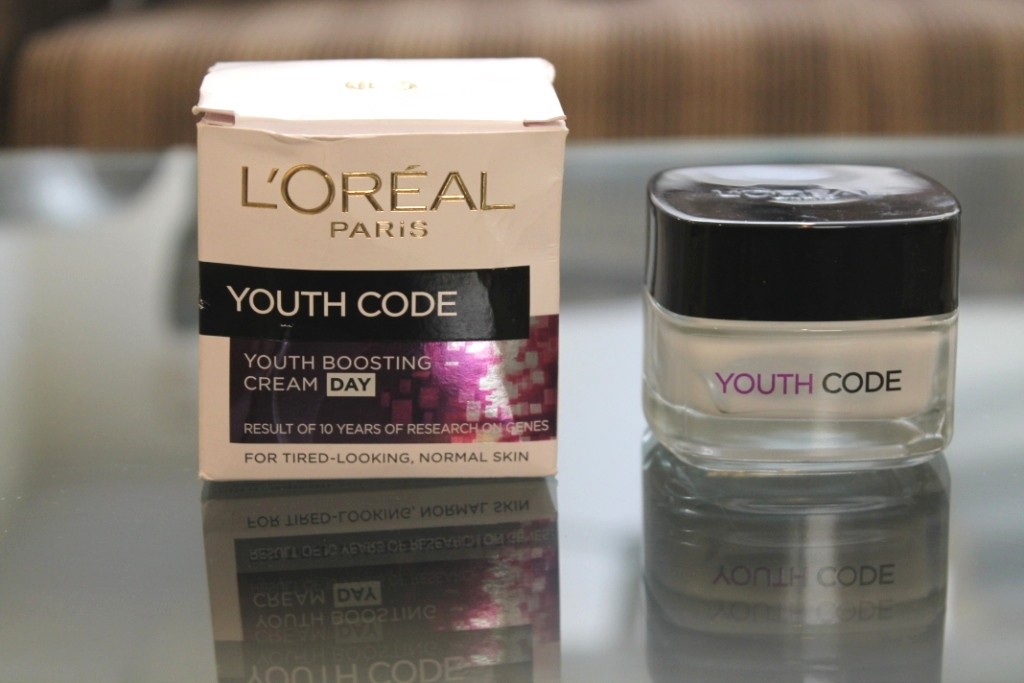 The patent Pro-Gen technology is designed to help tired,skin to recover and re-establish its natural "youth code".Your skin behaves more youthfully,looks smoother,more radiant.
— USE
-Every morning ,apply Youth Code Day Cream on a thoroughly cleansed face and neck.
-Massage gently into the skin in circular motions for better absorption.
VISIBLE RESULTS
1 Hour:-Skin feels smoother,rehydrated and looks more radiant.
1 Week:-Features appear more rested,skin looks refreshed..
1 Month:-Skin behaves more youthfully,it looks smoother and more radiant.
PRICE:RS1250.for 50ml
INGREDIENTS: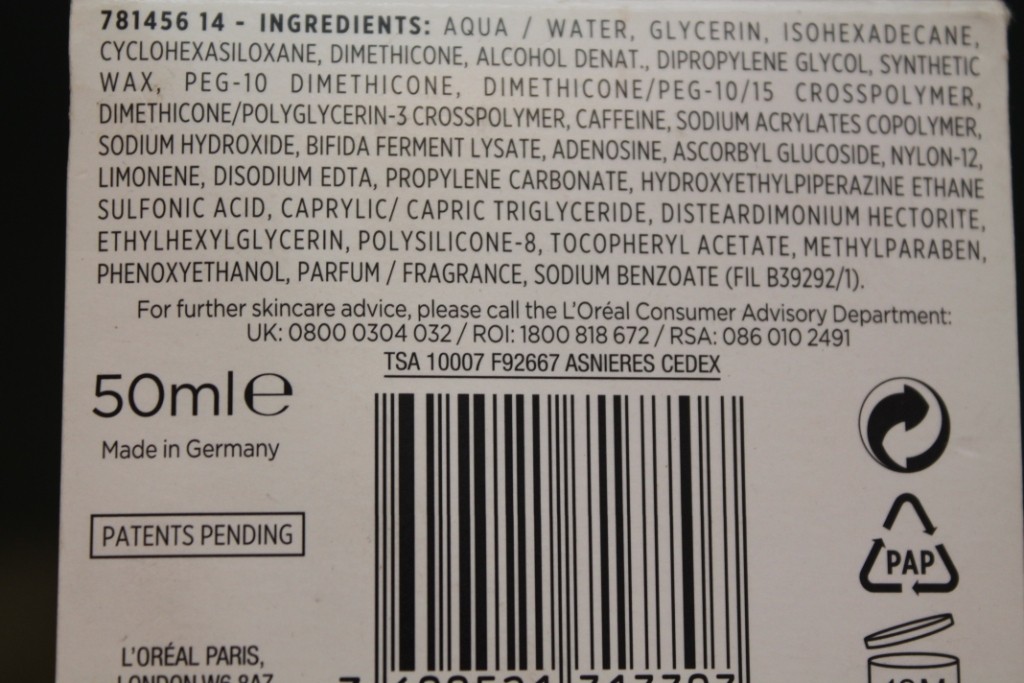 MY EXPERIENCE:My experience with this cream has been overwhelming.I am so happy with this recent find.I have been using this cream for the past 2 months with the night cream from this range and I must tell you that the results are just so amazing.I am blessed with fairly good skin but over the years due to stress,pollution and environmental conditions my skin had lost its glow and radiance,it had become pale and lifeless with black spots here and there.I don't have acne or any other skin problem but my skin was lacking the signs of a good and healthy skin,it had become dull and patchy.

For the past so many days I was in search of a good cream that could revive the lost lusture and glow of my skin.I was using Olay Total Effects for the past 2 years ,it showed instant results but the results were not consistent and it didn't give any benefits in the long run.
Then one day I went to my local beauty supply store and the SA recommended to try out this cream.I use this cream every day after cleansing and toning my face.It has a very silky texture to it which melts into the skin enveloping it with intense moisture.It is a white creamy textured cream which takes seconds to get absorbed into the skin.It is not at all oily and gives a very nice moisturized effect to my skin.
When I started using this cream it didn't show any instant results but as I approached my third week,I saw that my skin was becoming smoother and was gaining back its glow.One month after using this cream I noticed that my cheeks were getting that pinkish tint it had lost years back.My skin started feeling healthy and replenished .My skin tone has become even and has got back its inner glow.                                                                                                                                        One and a half months after using this cream ,it has brought considerable improvement in the texture of my skin,the freckles have faded,my skin tone has become even,my skin is soft and supple.My cheeks are so soft now,baby soft,I keep touching them all day.Really this cream has come as a boon for my skin.
Its just a bit expensive and the quantity is very less but if you can shell out RS.1250 for a 50ml cream do try it out.

SWATCH: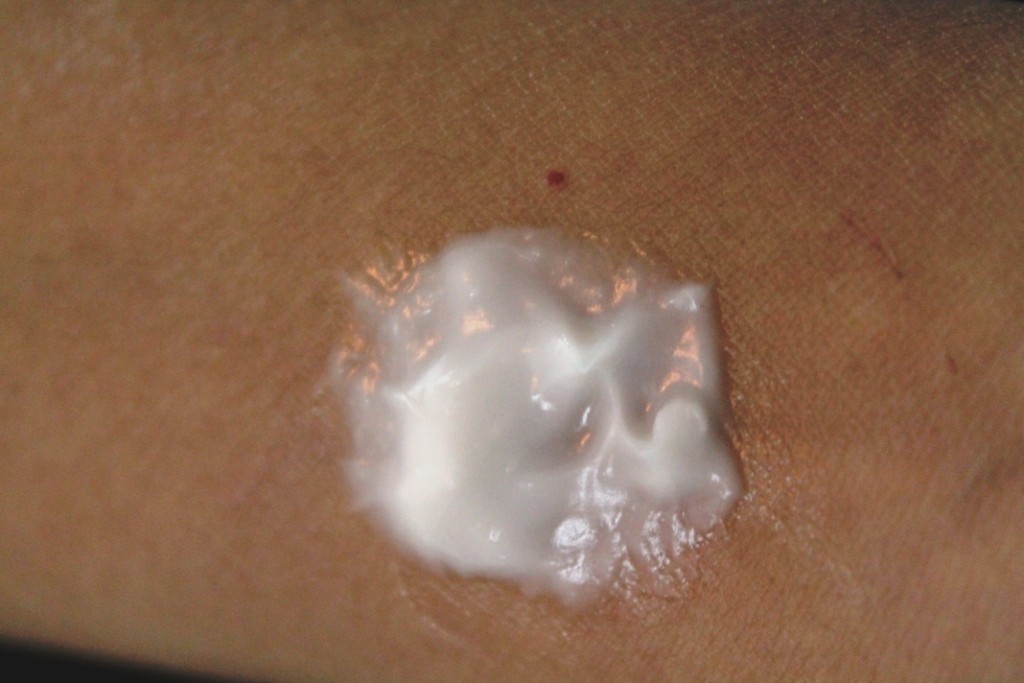 PROS
-Gets absorbed into the skin like a dream.
-100%effective.
-Suits all skin type.
-No smell.
-Fulfills its claims.
CONS
-Contains parabens.
-No SPF.
FINAL VERDICT :
I am in love with this cream and would definitely recommend it to everyone who is in search of a good moisturizing and nourishing product within this price range.
FAIL OR PASS : Definitely a BIGG pass.
RATING : On a scale of 1-10,I would give it a 9,-1 for no SPF.
THUMBS UP OR THUMBS DOWN:Thumbs up.
Give this product a try and share your experiences with me.Please join in and drop in your comments that was my review of any use.
YAMINI