Kiehl's Clearly Corrective  Dark Spot Solution: Testing and Review: Part One
Hello everyone,
Ahhhh it feels so good to review a product after so long… I missed reviewing products on my blog, ever since there was a problem with my camera, it went for repair and took almost a month to come back so finally now I can get into my routine of reviewing products for you guys. I have been piling on products for the last one and a half month and there has been so much of a backlog of products on my head that I am confused where to start from. I promised myself that I won't buy any other product till I finish reviewing all these products that have been lying around for almost 2 months now.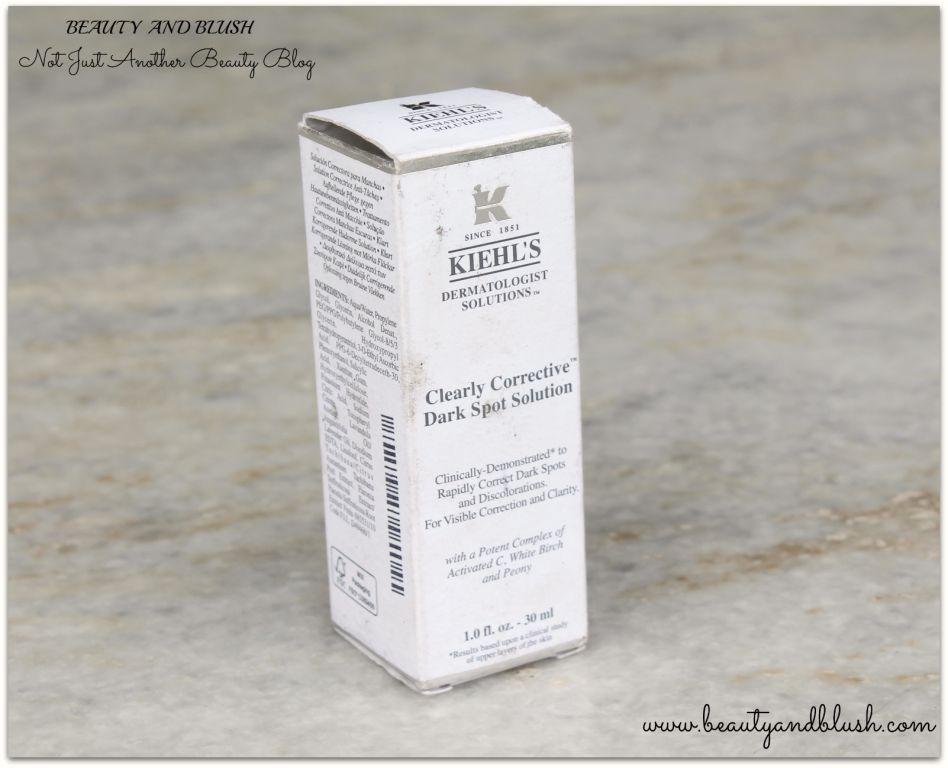 Now I have also decided that I want to spend less money on makeup stuff and I'm going to invest money on my skin care products. Anyway I have loads of makeup and now it is time to really invest in some good skin care products that are going to help me to take good care of my skin. I do not have a very problematic skin, just have dark circles under my eyes and a bit of sun spots and freckles around my nose and under my eyes. So these are the only two issues that I suffer from, I have bit of uneven complexion too, my forehead is darker whereas rest of the face is much more fairer. So this time during the Nykaa Independence Day Sale I decided to splurge my money on some skin care products. I had been eyeing the Kiehl's Clearly Corrective Dark Spot Solution since ages, I have heard everyone raving about it on how effective this product is. I was actually looking for a discount during the Independence Day sale at Nykaa but this one wasn't on any sale. I just got a 40 ml sample of the Kiehl's Calendula Herbal Extract Toner with it. I also wanted to try the Kiehl's Midnight Recovery Concentrate but first I thought of trying this one out and if this one gives me good results I will go ahead and try out the Kiehl's Midnight Recovery Concentrate also.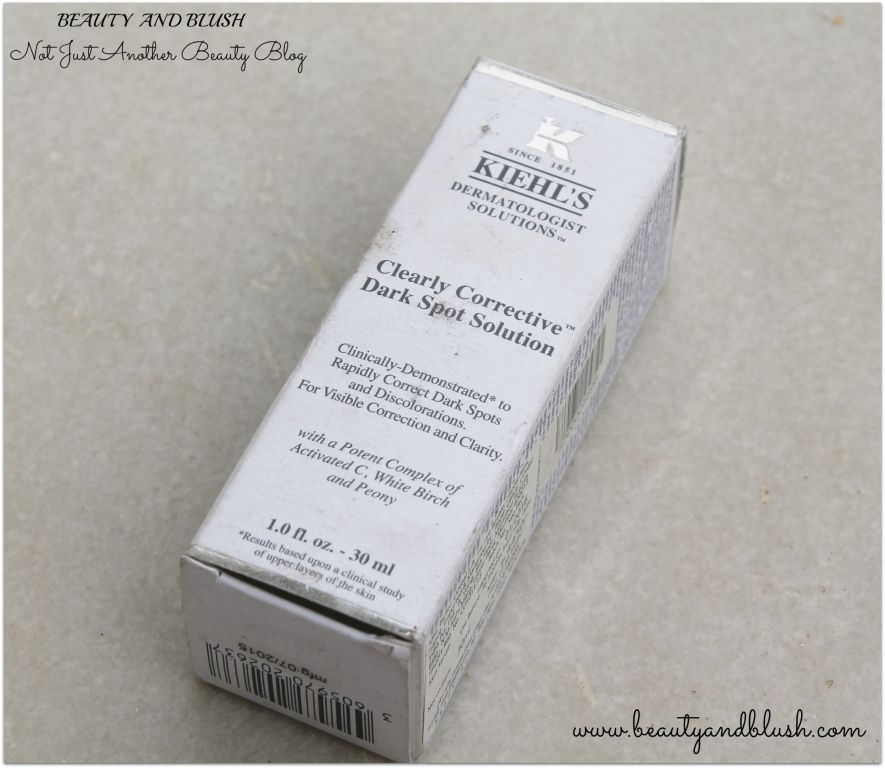 So this is one of the most expensive, not one of the most expensive, this is certainly the most expensive skin care product that I have purchased till date. I was a bit skeptical while buying this product because you only get 30 ml of product for Rs.4450 and what if it didn't work for me. But I still played the gamble and ordered it. It was delivered to me on the 18th of August and I have been using this product every day and night for the last 1 month and 10 days and I thought of  giving you the first impression of the product. That is why the review is named as Part 1, Part 2 will be up when I will finish this entire bottle and will give you a detailed review then.
Price of the Kiehl's Clearly Corrective Dark Spot Solution:
Rs. 4450 for 30 ml of product.
Company Claims:
Clearly Corrective DARK SPOT SOLUTION is a fast-acting serum that evens skin tone and diminishes dark spots to impart overall radiance and luminosity to the skin:
In as little as 2 weeks, 55% of women clinically demonstrated a significant reduction in dark spot intensity.
In 4 weeks, 69% of women clinically demonstrated a continued reduction in dark spots intensity and 73% of women showed a significant reduction in acne scarring.
Reduction in other skin discolorations was clinically evident among 69% of women.
In 8 weeks, 87% of women clinically demonstrated more uniform skin tone to deliver breakthrough clarity.
With continued daily usage, Clearly Corrective helps to prevent the formation of future dark spots and other skin discolorations.
No Silicones.
No Parabens.
No Fragrance. No Colorants.
No Optical Diffusers.
Product Description:
Our highly efficacious  dark spot corrector is formulated to have a visible impact on a  broad spectrum of dark spots, including those caused by age, UV exposure or post inflammatory hyper pigmentation. This clear and corrective formula visibly diminishes the intensity of dark spots and discoloration and includes an ingredient active that also helps deter the formation of spots on skin's surface.  With a potent, latest generation clarifying complex of Activated C, White Birch and Peony Extract, the formula penetrates  skin's surface to deeply and rapidly correct the appearance of dark spots  and unify skin tone.
With daily, continuous use,  skin is visibly brighter, more even and radiant with a visible improvement in clarity. Dermatologist tested for safety and gentleness. Tested on all skin types, including sensitive.
Swatch of the Kiehl's Clearly Corrective  Dark Spot Solution: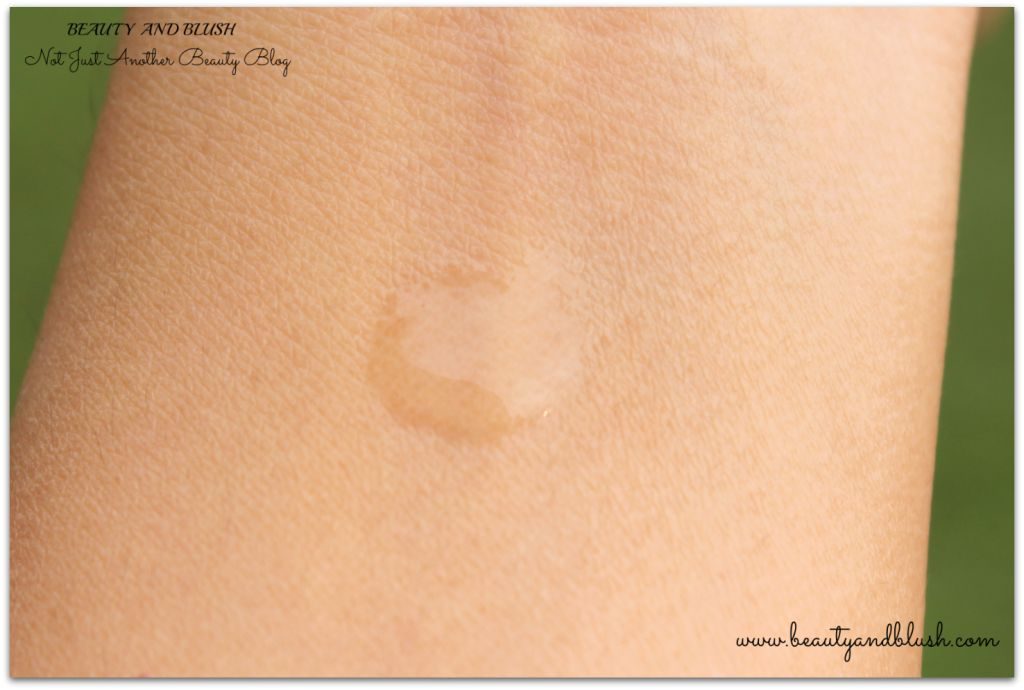 Ingredients of the Kiehl's Clearly Corrective  Dark Spot Solution: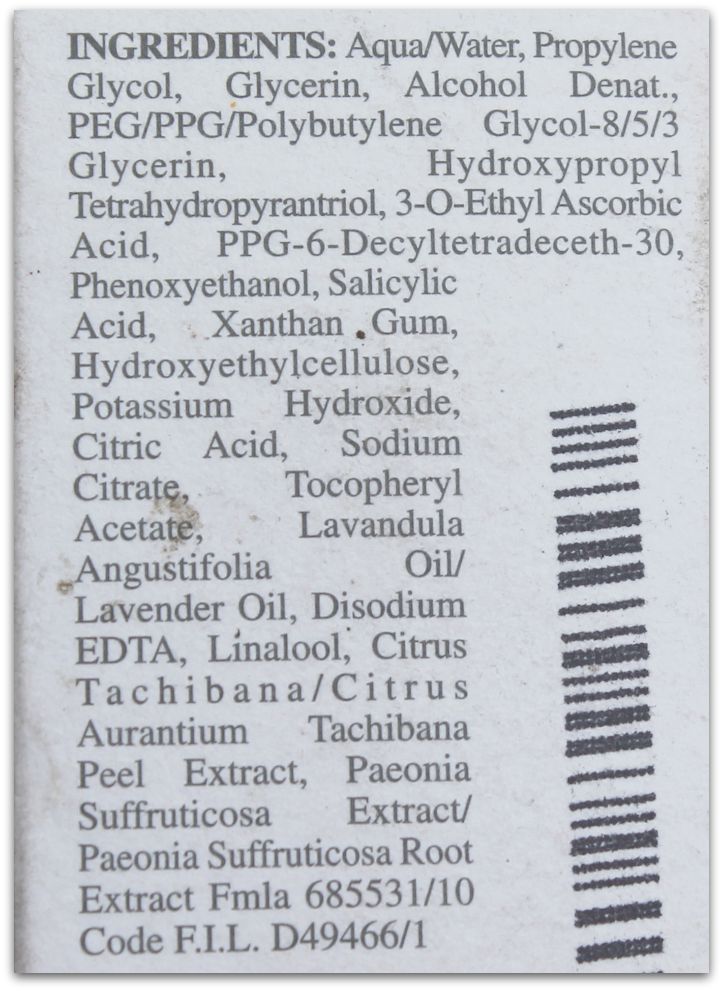 Activated C : Activated C A potent next-generation active, works faster than the leading dark spot ingredient. Penetrates rapidly to attack deep-set dark spots while preventing the formation of new discolorations for visibly more uniform skin tone and clarity.
White Birch : White Birch Extract is a sugar derived ingredient known for its ability to restore hydration and nutrients to the dermis and epidermis layers of skin . This potent active increases skin elasticity levels and collagen production resulting in restored skin density, volume and thickness.
Peony Extract : Works synergistically with Activated C to facilitate discoloration correction for skin clarity Peony Extract Works synergistically with Activated C to facilitate the reversal of discoloration for skin clarity.
Directions  for use:
Apply morning and night, before your  moisturizer. May be used as a spot treatment or over entire face. May also be used to correct visible discolorations  on hands, neck and chest. For optimal results, apply a daily sunscreen.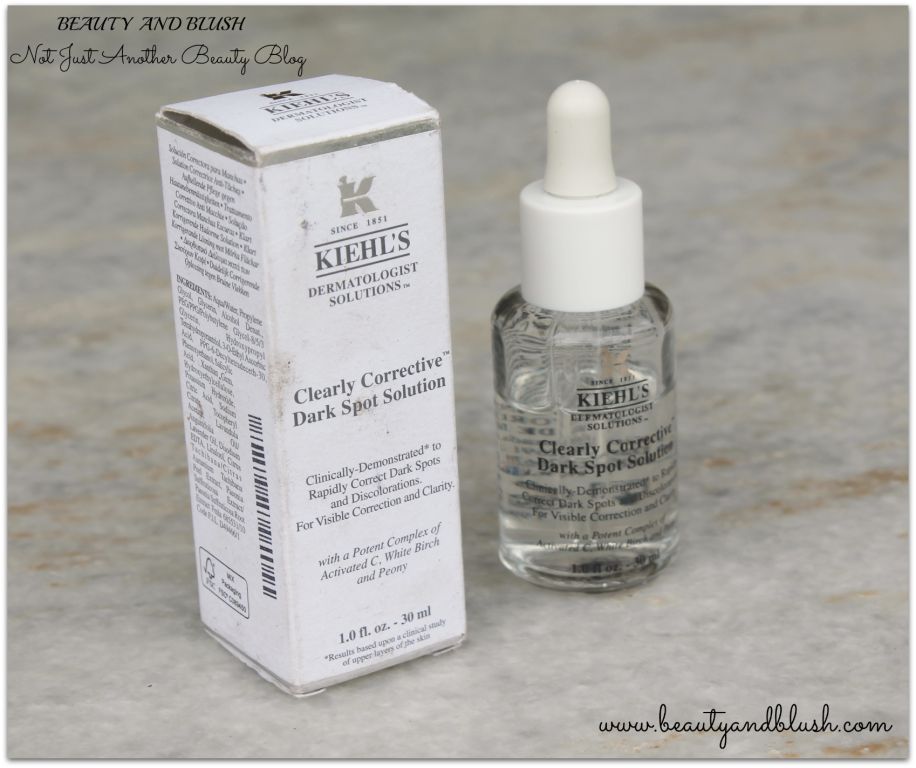 My take on the Kiehl's  Clearly Corrective Dark Spot Solution:
The Kiehl's Clearly Corrective Dark Spot Solution comes in a white cardboard carton packaging which has all the details about the product on it. The cardboard packaging in which the product was sent to me was so dirty, don't know why, it had black stains all over it. Anyhow, the Kiehl's Clearly Corrective Dark Spot Solution comes in a transparent glass bottle with a dropper so that you can ooze out as much product as you want. The consistency of the product is a tad bit thicker than water, has no smell whatsoever and that it is a good point for me because I am allergic to heavily scented products. It gets absorbed into the skin in a matter of few seconds. It is not at all oily or greasy or heavy on the skin. It is a very lightweight liquidy sort of solution with seeps into the skin and gives my dry skin enough hydration. Sometimes I do not even feel the need of applying a face moisturizer on top of it, I just slap on my sunscreen and I'm good to go.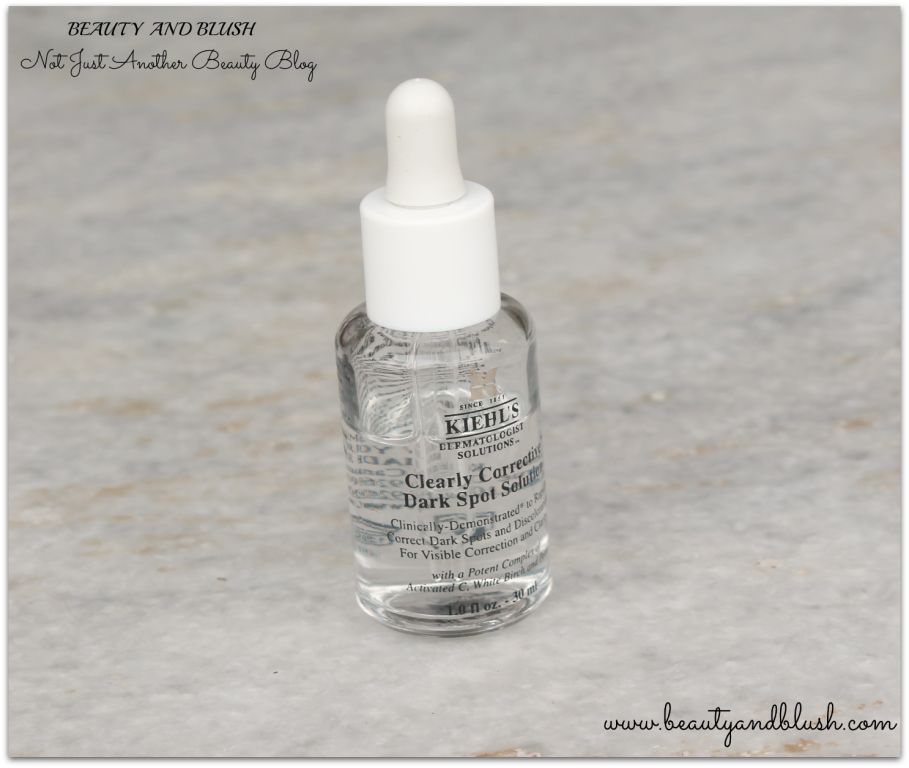 I apply the dark spot solution every morning and every night on properly cleansed and toned face. I require only 2-3 drops of the solution to cover my entire face so I think this bottle is going to last me for a good 4 to 5 months. I take one drop and apply it to my under eye dark circles, on my nose where I have some sun spots and also a bit on my cheeks where I have very tiny sun spots. The other drop I like to rub it between my palms and spread it all over my entire face.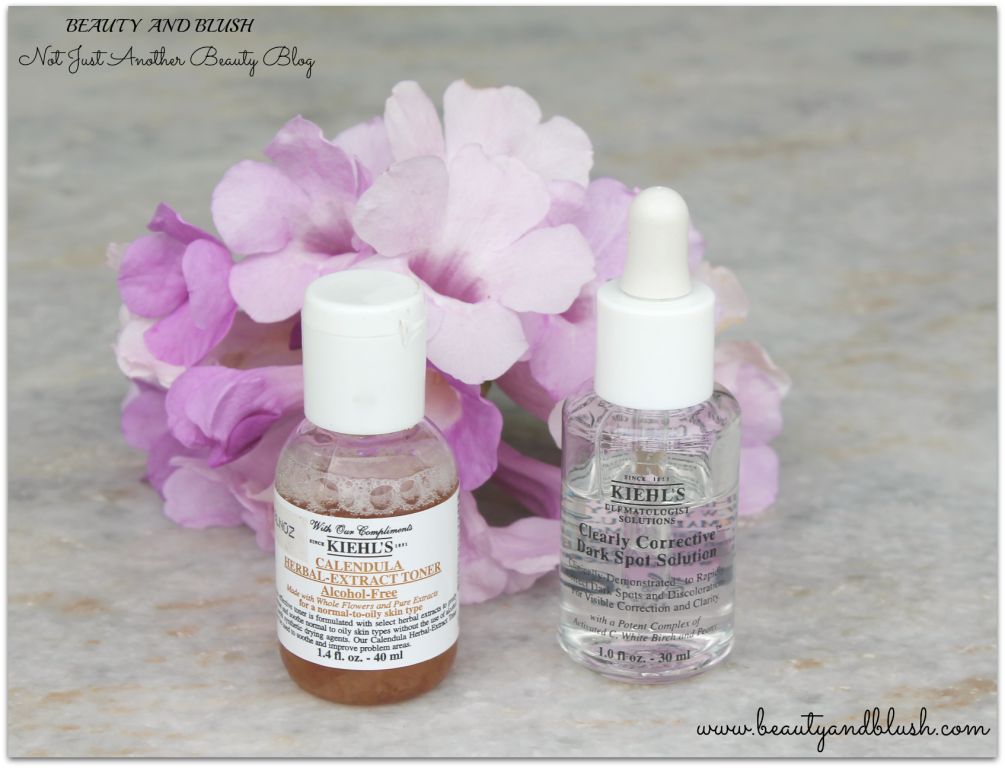 So I must clarify that this product is not a product that is going to give you instant results, to my surprise actually all the reviews that I had read about this product were like you will get an instant result, you will get a glow on your face the next morning, your skin will start glowing from within, even after 1 and a half month of usage I have not been able to see any huge glow on my face as such.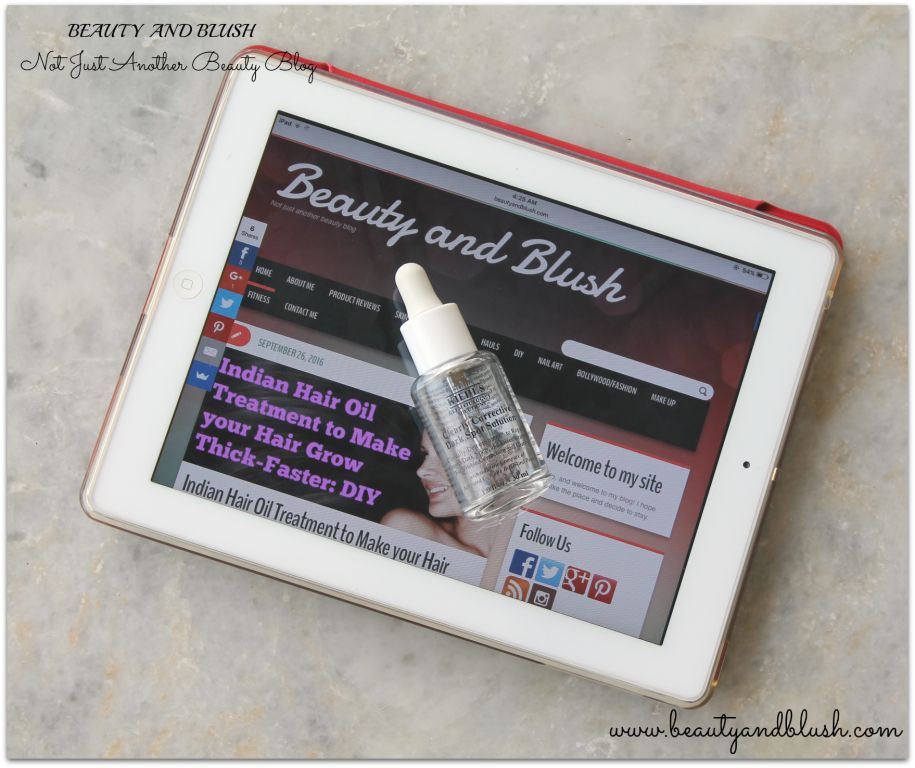 So I have been using this product for the last 1 months and 10 days, to begin with I had very high expectations from this product as per the mind blowing reviews and also considering the fact that is a hell of  a expensive product. I had always heard everybody raving and praising Kiehl's products and I always wanted to try them out but seeing the exorbitant prices of all the products I never got into trying them out. But this time I gathered the courage and ordered the most expensive skin care product of my life. I have a habit that when I am trying new products I do not use any super effective product with them so that I can actually see how they are working on my skin.  So I have been using just the normal face cream and sunscreen on top of this dark spot solution so that I can actually see the results.
You can also read: Remove Dark Spots Naturally.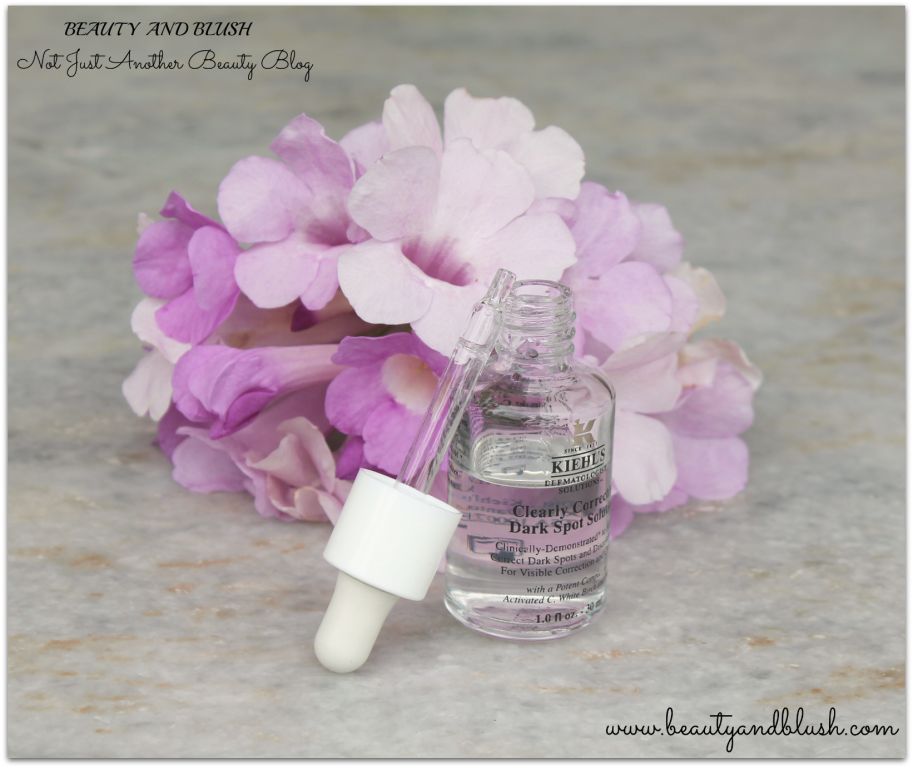 To my dismay, as I had very high expectations from this product, and as people had stated that you will see a glow on your face right after using it for first time I was a bit disappointed because I didn't see any glow or any other positive sign of using this product on my skin for the first week. I was a bit scared that what if the product didn't work on my skin and after using it for 15 days when I couldn't see any sign of improvement in my skin texture, I didn't notice any glow on my face I was sort of disappointed that I hadordered such shit expensive product without trying it out on my skin. I always wanted to use a tester or sample of this product before using the actual product but whenever I went to Delhi and went to Kiehl's I was never provided a sample of either this product or of the MRC so eventually I had to order a 30 ml product to actually try it out.
You can also read: Kiehl's Clearly Corrective Dark Spot Solution: Testing and Review: Part Two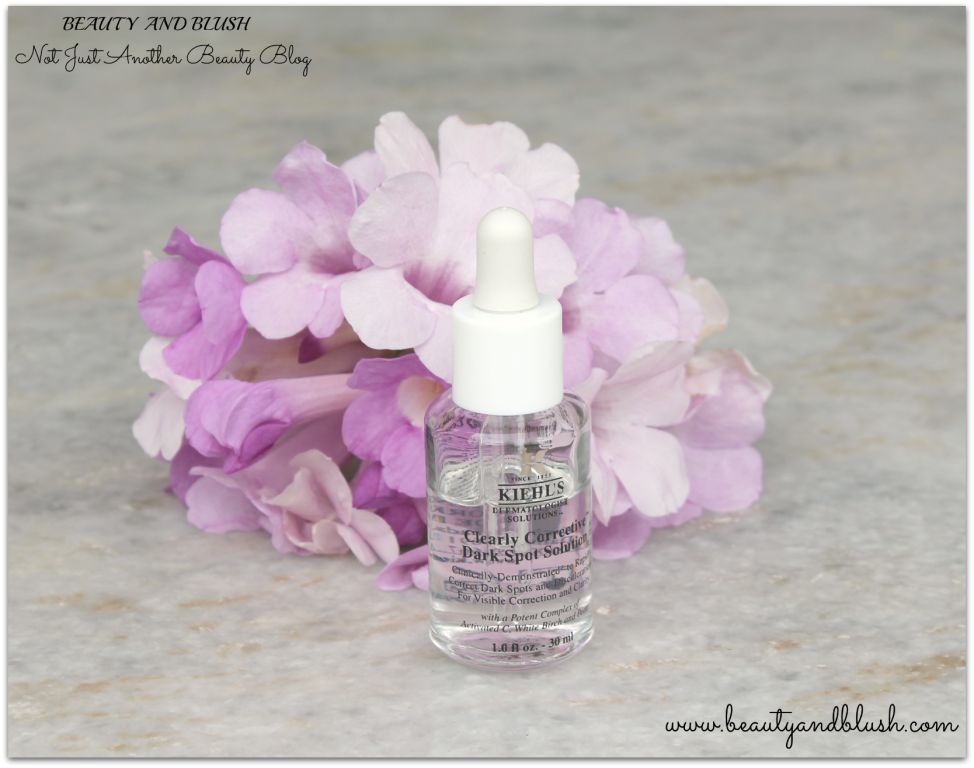 The active ingredients are supposed to be activated Vitamin C to correct and reduce the  re-occurrence of dark spots, white birch to hydrate the skin and Peony extract to reverse discoloration. As I had told you that I didn't see any  improvement in my skin after using it for a week but when I kept on using it religiously in the morning and at night, after 20 days I noticed that the freckles and the sun spots around my nose and cheeks were actually fading off. I could also see a reduction in my under eye dark circles. My dark circles are like very stubborn, they have been there ever since I was in school, I've used hundreds of products on them, tried a lot of diy's but the moment I stopped using the diy's they would come back again like my dear friend so when I saw my dark circles reducing I was amazed and I was happy that finally I have found out a product that really lives upto its claims.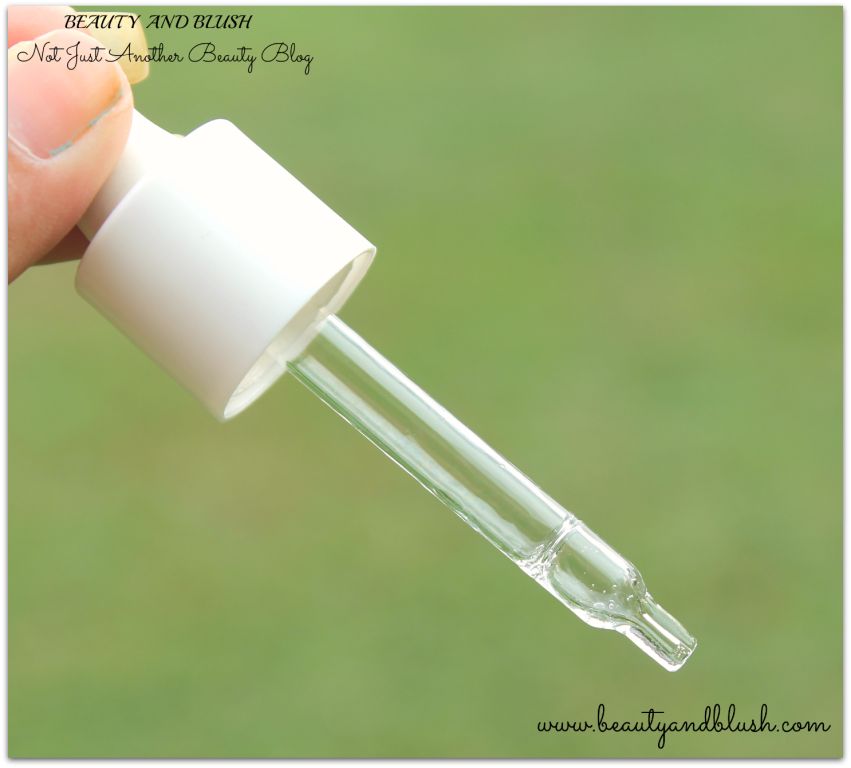 I never thought that any product is going to fade away my dark circles and to my surprise this product is seriously working on them and I I'm hopeful that by the time I finish this entire bottle my dark circles would lighten a bit or maybe just vanish with the usage of this product and if this happens I will buy one more bottle of this and will keep on using it. Since a few days I have been noticing a brightness on my face, my face is looking much more alive and the dullness of the face is finally reducing day by day. By the way the review of this product is in two parts because as of now my sun spots and my dark circles are reducing but I really want to see that by the time I am about to finish this 30 ml bottle do my suns pots and my dark circles fade off completely and give me a clearer complexion. This solution is not working on clearing or evening the uneven skin tone of my forehead, it is still very dark as compared to the rest of my face but maybe after using it for 2 to 3 months I can see a difference in that also. Hoping it does even out my complexion on the forehead and it matches my entire face.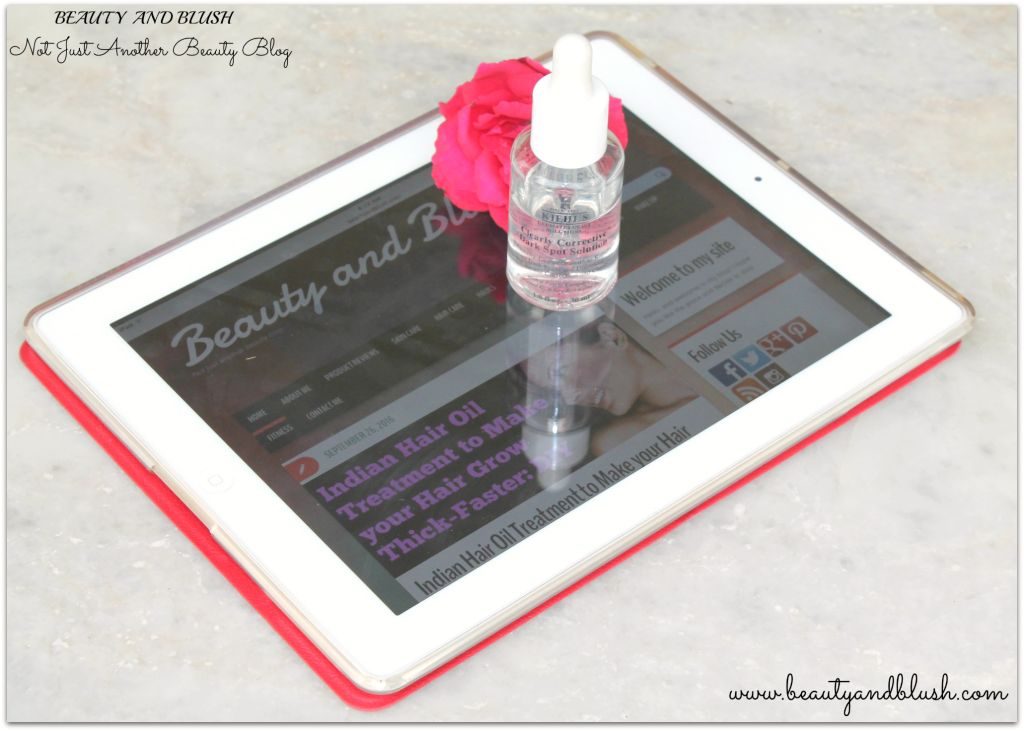 After using it for around one and a half month I am pretty happy, I am not 100% satisfied but I can say that I am not repenting shelling out so much money for a 30 ml product. I feel that this is one kind of a product that works on the skin from inside and actually improves the quality of the skin, it may take a little bit of extra time to show results but I am pretty sure that the result won't fade off once I stop using this solution because this product is correcting and rectifying that problem from within and is taking enough time in the whole process. It is really an expensive product but I take this purchase as an investment that I am making on my skin and it is great when an investment pays off.
Maybe when I finish this one I'll try out the Kiehl's Midnight Recovery Concentrate this time because I've heard great reviews about that one also and I've heard that if you are not satisfied with the results of MRC they even refund your money, if I am correct. I have heard the famous Youtuber Kathleen Lights raving about MRC, she says that it has reduced her under eye dark circles so I really want to try it out and see if MRC helps me to get rid of my dark circles completely.
Pros of the Kiehl's Clearly Corrective Dark Spot Solution:
◦ A very lightweight product.
◦ Not at all oily.
◦Gets absorbed into the skin like a dream.
◦ No fragrance.
◦ No parabens.
◦ No silicones.
◦ No  colourants.
◦ Lives upto its claims.
◦ Super effective product.
◦Classy glass packaging.
◦ Only 2 drops are required to cover the entire face.
Cons of the Kiehl's  Cearly Corrective Dark Spot Solution:
◦ Whooping expensive, atleast for me.
◦ Not at all travel friendly because of the glass bottle.
◦ Very less quantity for a high price.
Rating of the Kiehl's Clearly Corrective  Dark Spot Solution:
As of now I would give it a 4/5. The final ratings will come after using the entire bottle.
Would I recommend the Kiehl's Clearly Corrective  Dark Spot Solution to anyone?
Yeah definitely, I would recommend this product to anyone who is looking to fade off their sun spots or dark circles. I've also heard that this product is really effective in clearing up the acne scars so I will also recommend it to someone who wants to fade off their acne scars.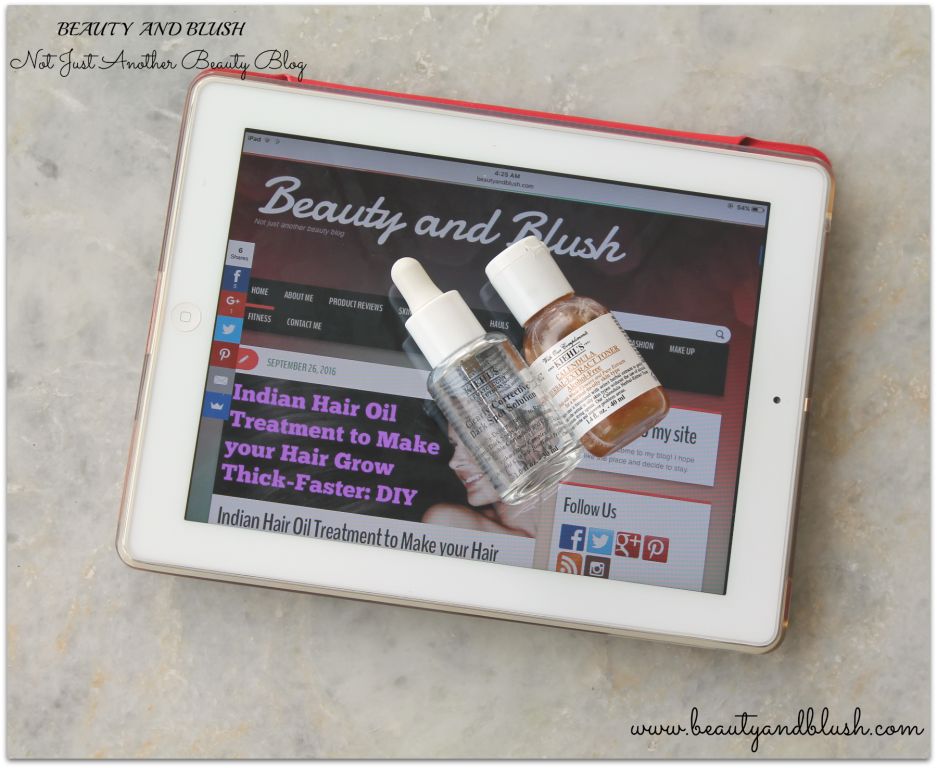 Would I re-purchase the Kiehl's Clearly Corrective  Dark Spot Solution?
Absolutely, if I am able to get rid of all my sun spots, freckles and under eye dark circles I will definitely go ahead and purchase one more bottle of this miraculous product.
Final thoughts on the Kiehl's Clearly Corrective  Dark Spot Solution:
So guys this was my Part 1 of the review of the Kiehl's Clearly Corrective  Dark Spot Solution, Part 2 is going to come up after around 3 months when I completely finish this bottle, I guess then I will be able to give you a clear picture of what all this product does. As for now I am pretty content with the product well but let's see and wait for the final review.