Indian Hair Care Secret: The Magic Ingredient Mustard Oil
Hello Everyone,
Growing up in Indian households we all have heard about the Mustard Oil also known as sarson ka tel in Hindi. It has been used in our homes for cooking purpose since ages. It has a very pungent smell to it but our chicken curry and fish curry is incomplete without that strong aroma of sarson ka tel. Apart from being used as a cooking oil mustard oil has been used as a major hair care ingredient in our homes. I still remember, when I was a kid my mom used to get hold of me on a Sunday morning and used to drench my scalp and my tresses in mustard oil. No Sunday was complete without a good mustard oil hair champi from my mom and it used to work like magic on my hair. I had very thick, soft and silky hair back then when my mom was incharge of my hair care. Mustard oil head massage and a few homemade mustard oil hair packs worked like pure magic on my hair. I have had long, thick, shiny, smooth and soft hair all throughout my childhood but ever since I got charge of hair care my hair condition has been deteriorating ever since. Now-a-days we use all kind of fancy stuff on our hair, from hair serums to leave in conditioners to fancy hair oils to those commercial hair masks but nothing works better than those good old grandma recipes on my hair.
I have had pretty good hair all my life but from the past two years I sort of started neglecting my hair care and the results have started showing and how. My hair growth has almost stopped, my hair ends have become frizzy, I have split ends and my hair look so dull and lifeless now. Last week I got so paranoid after seeing my hair condition that I took a scissor and chopped off half of the length of my hair that was looking like fried hay. The ends have become so dry and they look like dried hay. Now that all those dried ends are gone I have decided to go back to my mom's old hair care remedies and revive my hair all over again.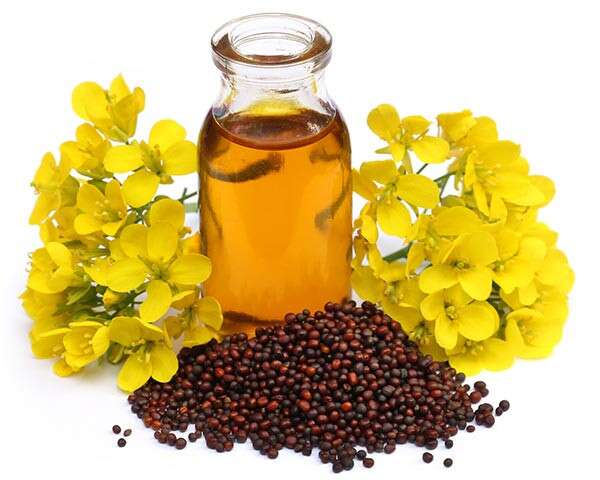 Mustard oil was the main ingredient around which most of the hair care remedies revolved around during my childhood so it is back again in my hair care routine and hopefully I will be able to get my long, thick and healthy tresses once again.
Mustard Oil Benefits for Hair:
Works as a Natural Hair Conditioner:
Enriched with alpha fatty acids that are known to keep hair hydrated; moreover, these fatty acids act as an excellent conditioner for our hair. Regular usage of mustard oil makes the hair so soft, smooth and silky.
Due to unhealthy lifestyle, pollution, stress people tend to loose a lot of hair. Another major reason for hair fall is that we do not take care of our hair and scalp properly which eventually leads to hair fall. Regular massage with mustard oil can repair our dead and dull hair ends and can help us to restore our hair.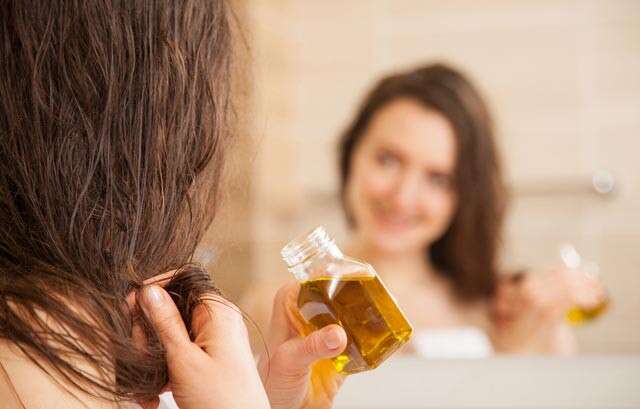 Loaded with Minerals, Antioxidants and Vitamins:
Mustard oil is a rich source of iron, manganese, calcium and Vitamins like A,D,E and K with high volumes of antioxidants . Apart from this mustard oil has high amounts of zinc, beta-carotene and selenium which encourage healthy hair growth and also helps in getting rid of grey hair.
Boosts Blood Circulation:
If you are suffering from severe hair loss, dull and damaged hair try massaging your scalp with warm mustard oil. Mustard oil will boost blood circulation on your scalp and will aid in hair growth. Mustard oil will also repair dry, dull and damaged hair ends.
Promotes New Hair Growth:
Mustard oil is an excellent source of omega-3 fatty acids, which is one of the most important nutrient needed to stimulate hair growth. Regular massage with mustard oil will not only help in hair growth it will also double up the hair growth process.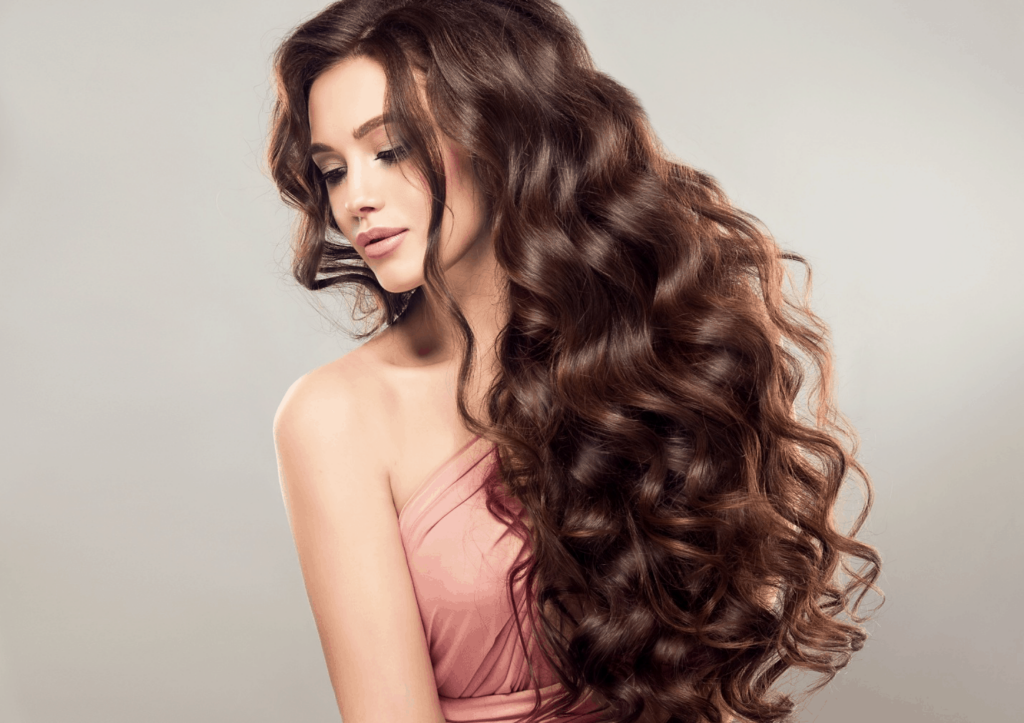 Has Anti-Fungal Properties:
The high erucic acid and ALA content of mustard oil are known to help in reducing fungus naturally that is the root cause of dandruff and dry itchy flakes. This fungus may build up over the time and may block hair follicles, resulting in thinner hair and more hair fall. Massaging your scalp with a concoction of  mustard oil and lemon juice will help in getting rid of dandruff within a few days.
Improves Overall Appearance of the Hair:
While all of these benefits are largely centered around mustard oil's effects on the scalp, because it is so rich in fatty acids, it can also help smooth split ends and make your hair shinier. Regular massage with mustard oil will help to thicken the hair naturally and will give you long, thick and voluminous hair within a few months.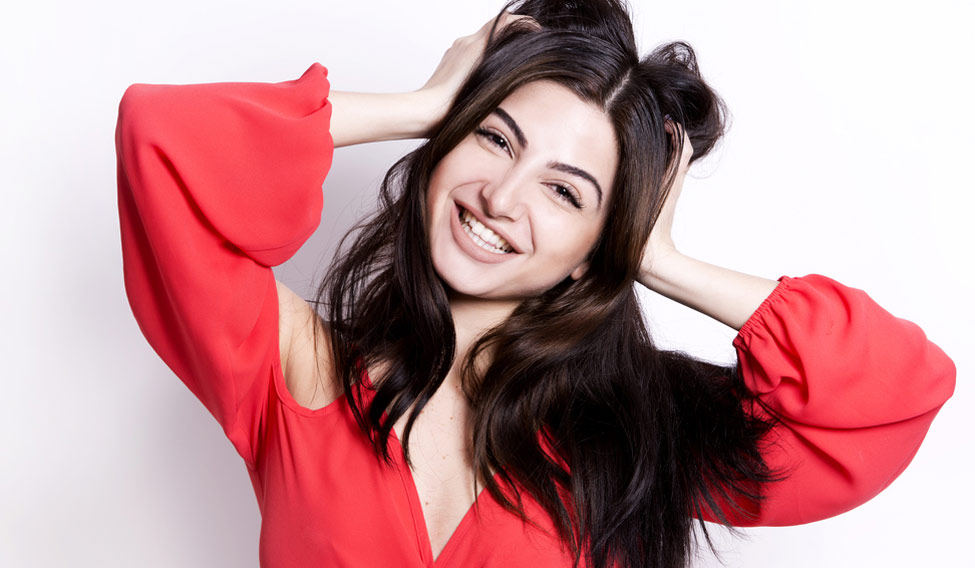 Works as an Excellent Hair Tonic:
It works as an excellent hair tonic due to the presence of linoleic and oleic acids. Mustard oil treats all your scalp infections and will enhance hair growth.
How to Use Mustard Oil for Hair Growth:
Now there are tons of ways in which you can use Mustard Oil mixed in with different ingredients to increase its efficacy. Today I will be sharing with you top 6 ways in which I use mustard oil to promote hair growth.
If your hair is dry and if you are suffering from hair loss nothing can be more beneficial than mustard oil. Mustard is an excellent hydrating element that gives your hair natural bounce and shine while providing it with natural moisture. Regular use of mustard oil will surely give you long, thick, beautiful and lustrous hair. For better results, you can heat mustard oil moderately and apply it on your hair and scalp. Massage the scalp gently with your fingertips for 4-5 minutes. Continue massaging the scalp until the oil is absorbed completely. While massaging the hair, start from the root and continue up to the tips. After the massage cover your head with a shower cap. Steam your hair with a hot towel next day in the morning,  thereafter wash your hair with a mild and paraben and sulfate free shampoo. Do this hair massage once a week for best results. With regular massage, you can control your hair loss to a great extent.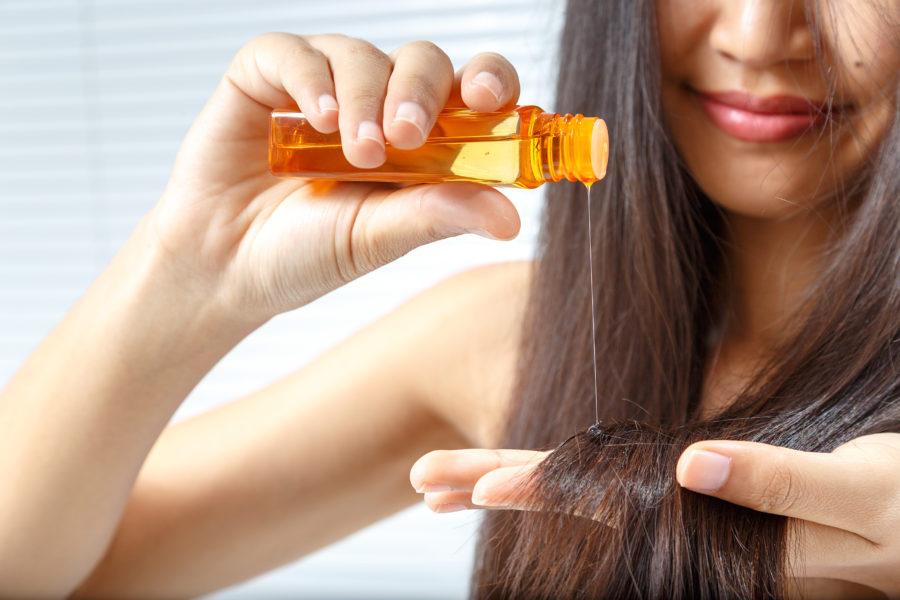 Mustard Oil & Yogurt Hair Mask:
In a bowl take about 3 Tbsp of thick yogurt, add in equal quantities of mustard oil and mix well. Apply the hair mask on your scalp and hair length. Leave it for about an hour. Steam your hair if possible with a hot towel. Wash off with a mild sulfate free shampoo. Use once a week for good results.
Mustard Oil and Aloe Vera Hair Mask:
Take about 4 Tbsp of Fresh Aloe Vera Gel, add in 3 Tbsp of Mustard oil and blend this mixture in a blending jar to get a smooth homogeneous mixture. Apply the hair mask on your scalp and on your hair length. Leave it for about an hour. Wash off with a sulfate free shampoo. Use atleast twice a week for soft, silky and voluminous hair.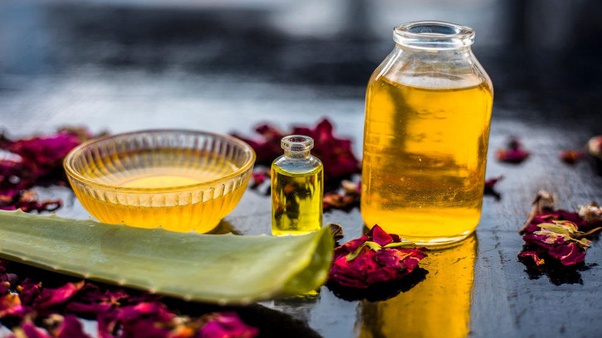 Rice and Mustard Oil Hair Mask:
Soak 5 Tbsp of Rice overnight in water. In the morning add half cup of water to the rice and cook completely. After cooking the rice grind it to a smooth paste in a mixing jar. Next add in 4 Tbsp of Mustard Oil and 1 Tbsp pure honey and mix it well once again in the blender to get a smooth paste. Apply this thick creamy hair mask on your entire hair length and scalp. Leave it for an hour. Wash off with a mild shampoo. Use once a week for thick and shiny hair.
Mustard Oil and Lemon Juice Hair Mask:
Take about 2 Tbsp of Fenugreek powder, add in 3 Tbsp of mustard oil and 1 Tbsp of freshly squeezed lemon juice. Mix all the ingredients well to get a fine paste. Apply this mask on your scalp and hair length. If you are suffering from hair loss and dandruff this hair mask will come to your rescue. This hair mask will work like magic on your hair. Use this twice a week and see the magic that this hair mask can do to your hair.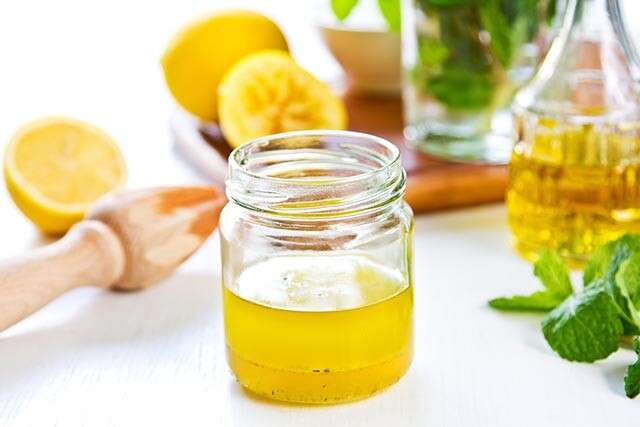 Mustard Oil and Honey Hair Mask:
I personally love using honey on my hair for that extra hydration. Mix in 3 Tbsp of mustard oil with 2 tbsp of pure honey and 2-3 drops of lemon juice, apply this mixture on your scalp and massage it in for 2 minutes. Leave it for about an hour. Wash off with a paraben & sulfate free shampoo. Use this hair mask twice a week for better results.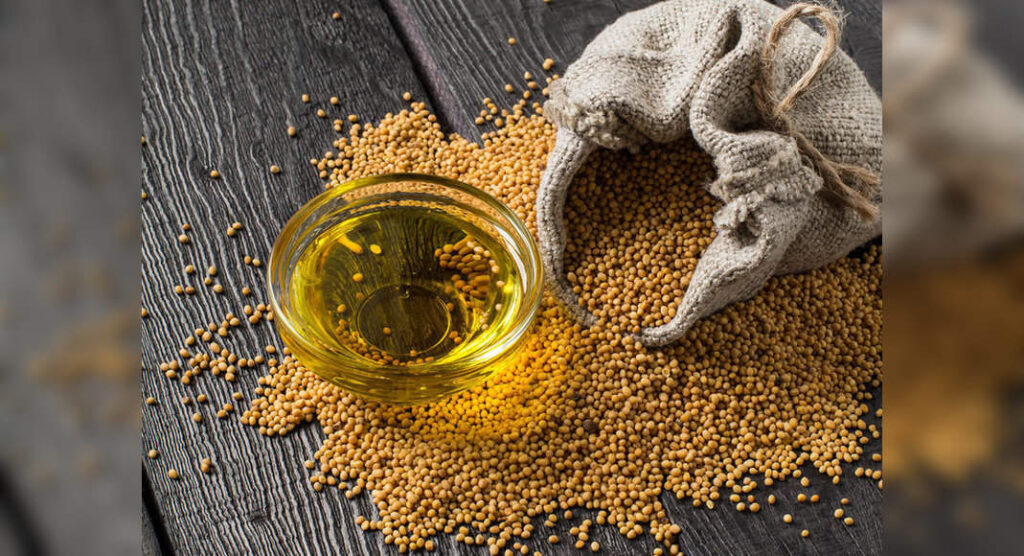 Mustard oil if used regularly with the right ingredients can do wonders to your hair. It works like magic on your hair, better than those fancy hair oils and hair serums. Trust me, try using mustard oil for about a month and see the difference it can bring to your hair health. It makes your hair soft, silky, thick, shiny, will repair split ends, will eradicate dandruff , will take care of any fungal infection on your scalp. Do try out these hair masks and drop in your comments if you use them.