Ice Cube Facial for Youthful and Glowing Skin
Hello everyone,the hot summer season is just round the corner so I wanted to share with you guys a miraculous beauty tip that will make a hell of a difference to your skin.Today in this post I will explain in detail about ice cube facial or skin icing and how this method beautifies the skin.Skin Icing or Ice Cube facial has become a popular morning and evening ritual for better looking skin.Beauty experts have used this therapy in spas and in beauty treatments because of its wide range of benefits.Korean women have been known to be using skin icing as a regular technique in their skin care treatments.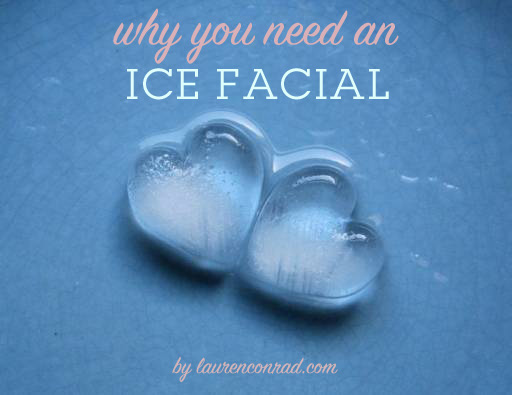 Why waste money and time on expensive skin care products and skin treatments when you can achieve the same benefits by applying ice on your face. Suprisingly,the skincare benefits of an ice cube facial are even better than many expensive skin treatments available in spas and salons.Ice therapy is just not light on the pocket,it works wonders on acne,sunburn,rashes and ageing skin.
 Ice treatments sound exciting and refreshingly rejuvenating and they certainly can do a lot to boost the health of our skin.Ice massages have been used since ancient times to give the rich and noble ladies fresh,elastic and youthful skin.Ice facial is a really simple task that helps cure a lot of skin problems by increasing the blood circulation.Ice facial can wonders on sunburns,puffy eyes,skin rashes and zits.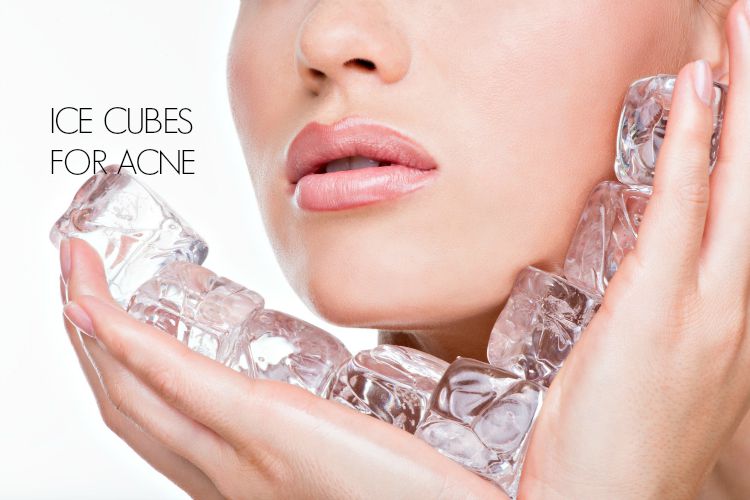 The idea is to give yourself an Ice Cube Facial Massage,it may not sound  that great and pleasant but something as simple as rubbing an ice cube all over your face has a lot of benefits for your skin.Ice cube massage will not only give your face a healthy,dewy,glowing look,the cubes will help to smooth out your complexion,ease wrinkles,fight acne and promote blood circulation that will help heel blemishes.
  By simply massaging your cleansed face with ice cubes for two minutes before bed,you will be giving yourself a mini at home facial.Be sure to wrap the ice cube in a paper towel or in  a cotton pad because applying them directly to your skin may cause delicate blood vessels or capillaries to break.For an added spa like experience try freezing your ice cubes with watermelon, lemon,cucumber or rose petals.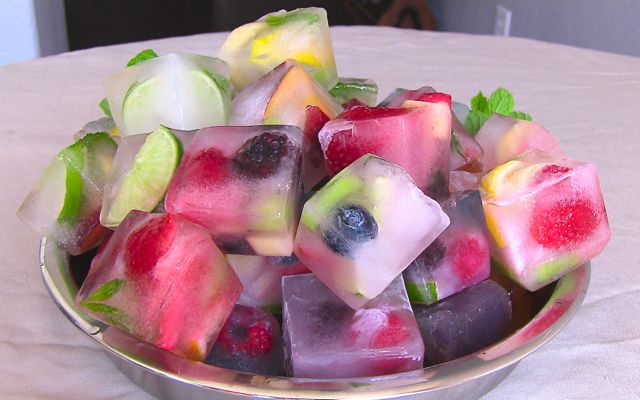 There are 2 ways to achieve the glowing effects of an ice cube facial.Firstly,you can either soak your face in a bowl full of water and ice cubes for 10-12 seconds for 2-3 times or you can simply wrap an ice cube in a wash cloth and gently massage the ice cube over your face for about 2-3 minutes.I prefer rubbing an ice cube all over my face and neck and I find it more convenient.
Using ice cubes is by far the quickest and the easiest way to minimize open pores, restore the skin to a fresh and dewy glow. Applying an ice cube to your face is an instant way to improve blood circulation and gives your face a healthy glow.It also prevents premature ageing and wrinkles.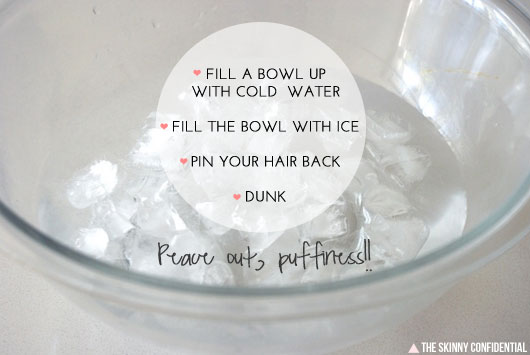 I suggest doing this ritual before going to bed,just simply wrap a ice cube in a wash cloth and massage it in circular motions all over your face and neck for 2-3 minutes.It is a model and celebrity secret that has been around for decades and it is as easy as opening up your freezer.From beauty icons like Joan Crawford and Kate Moss they all follow an affordable way to instantly de-puff your face and shrunk your pores.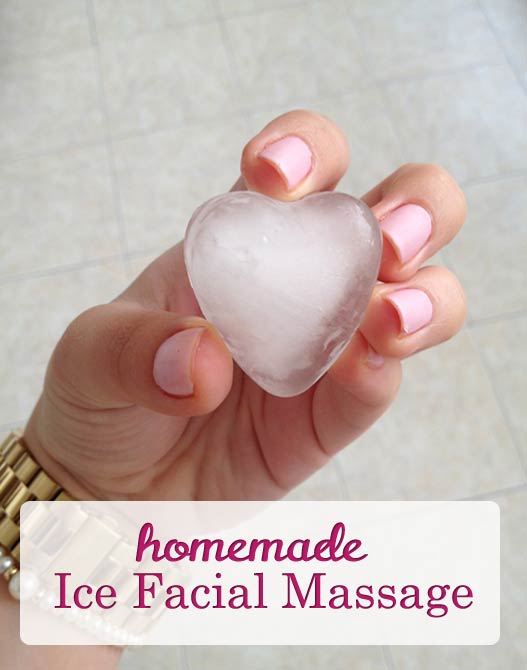 How to do Ice Facial at Home?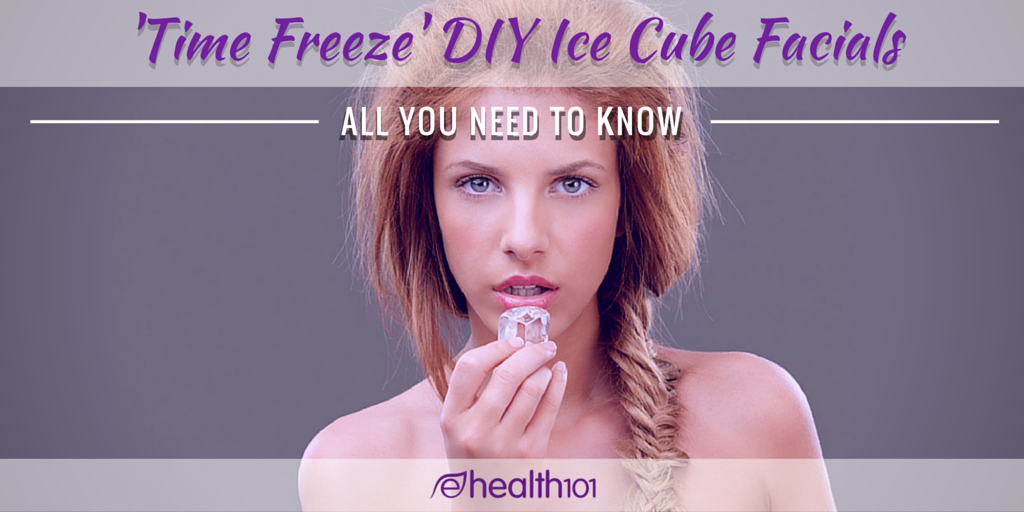 1.Firstly,cleanse your face thoroughly with a mild cleanser.
2.Wrap a ice cube in a wash cloth and when the ice starts to melt a bit start massaging it on your face in circular motions for 2-3 minutes.
3.Move the ice gently on the face and neck using circular motions. Do not press too hard and avoid being harsh on the skin as you can damage tiny capillaries under the skin.
4.Do not pat your face dry after applying ice cubes.I would suggest you to let your face dry naturally,this way your skin will get maximum benefits out of this treatment.
5.When your face dries up completely spray some alcohol free toner on your face and follow it up with a moisturizing cream.
There is hardly any women in the world who does not want to preserve her beauty for the longest time possible and I can assure you a simple ice cube can do real wonders to your skin.The ice cube therapy can help minimize pores and control the oil production.It also prevents premature ageing and the appearance of wrinkles.Regular use of ice cubes will give your face fresh and healthy glow so that you will look gorgeous even with no makeup on.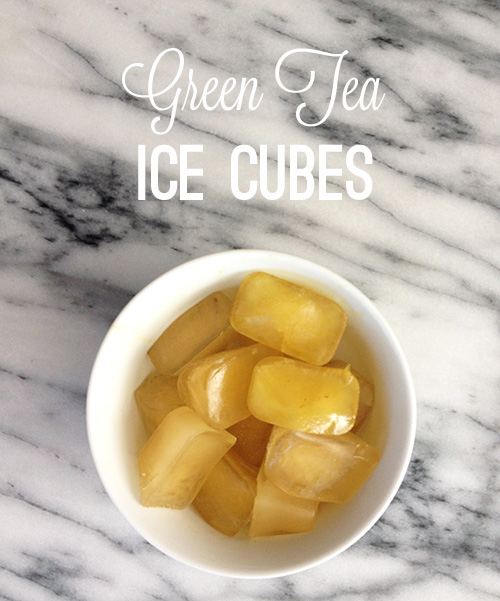 To accelerate the effectiveness of ice cubes for glowing and rejuvenated skin try herbal infusions .To reduce wrinkles and fine lines on your face try freezing green tea or black tea.Green tea contains plenty of antioxidants that can slow down the ageing process.A couple of drops of lemon added to your herbal infusions will help get rid of dark spots on your skin and make your skin glow.
Benefits of an Ice Cube Facial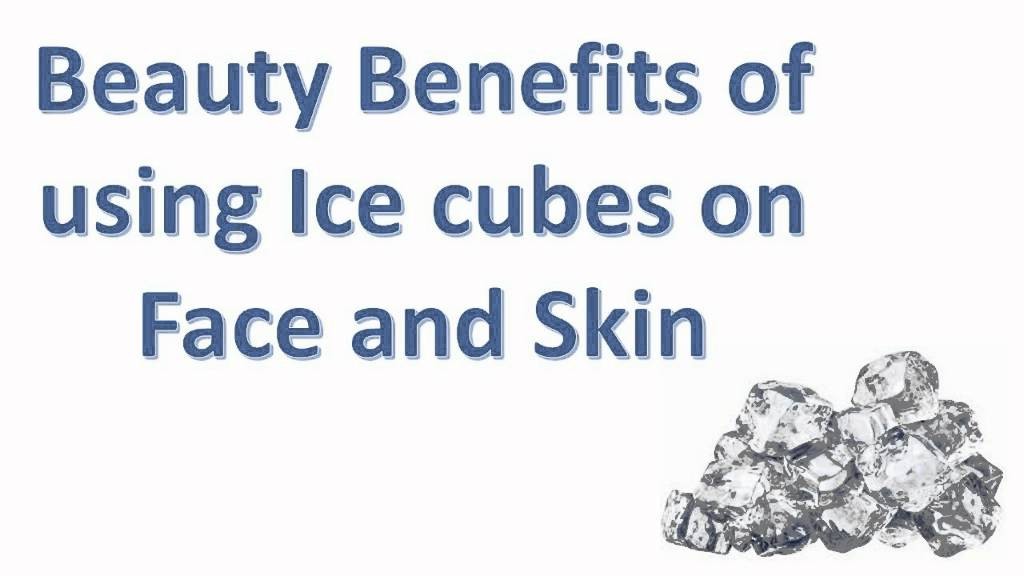 1.Glowing Skin:An ice cube facial gives an instant glow to the skin by improving the blood circulation of the skin.Make a concoction of cucumber juice,honey,lemon and water and freeze it.When freezed take the ice cube and rub it gently on the face,let it sit on your face for 5-6 minutes and then rinse off.It will instantly rejuvenate the skin and will make it healthy and glowing.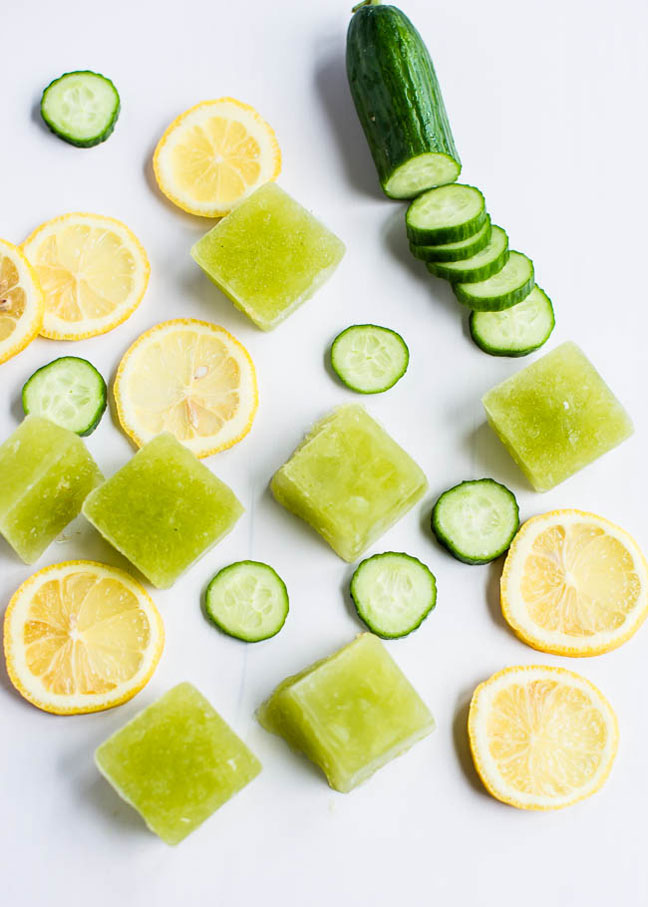 2.Reduces Dark Circles and Puffy Eyes:Ice cubes work wonders on dark circles and puffy eyes.To enhance the process brew a cup of strong green tea and freeze it.Green tea has  a whole lot of antioxidants plus the caffeine relieves the under eye swelling.
3.Reduces Blemishes:Ice cubes can help reduce the redness and inflammation of blemishes and pimples.
4.Makeup Primer:Just before applying makeup prep your skin by rubbing an ice cube all over your face and neck,this will help your makeup to stay on for a longer duration.
5.Sunburn Remedy:Freeze aloe vera gel in ice cube tray and rub the aloe ice cube on the face,it will give instant relief from sunburn.
Gives Tight and Firm Skin:Ice cubes will help to smoothen out your complexion,shrink the size of pores,ease wrinkles,fight acne and promote blood circulation. Simply rub an ice cube all over you face and neck before going to bed and tighten the skin.
Few Additional Tips
1.The best time to give yourself an ice cube facial is before going to bed.Rub an ice cube on your face in circular motions,let it air dry,apply a night cream and you will notice the difference in your skin the next morning.
2.You can do a ice facial several times per week.It is simple to perform and extremely beneficial for the skin.Always remember to wrap the ice cube in a wash cloth or in a cotton pad before applying otherwise it will rupture the capillaries under the skin.
3.You can modify the ice cube massage to make it even more effective.Instead of freezing plain water,freeze green or black tea or add an essential oil of your choice to the water before freezing.This will give your skin additional hydration and rejuvenation.
4.You can also add fruit pieces like oranges,lemon,watermelon or strawberries to the water before freezing,this will enhance the effectiveness of a ice cube facial.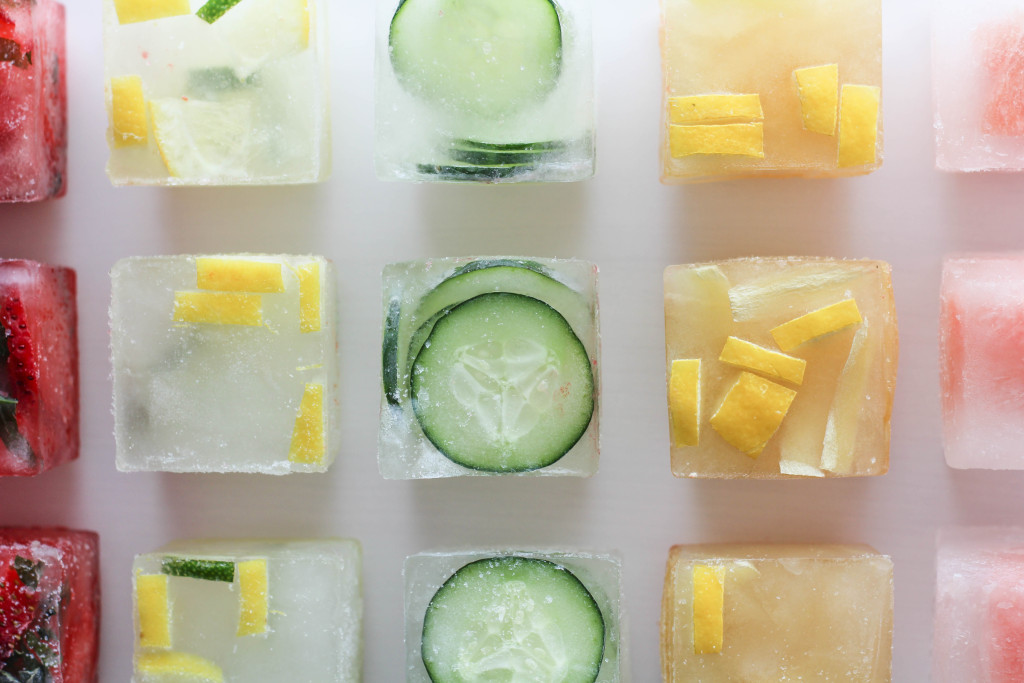 5.When using ice cubes,do not use more than two cubes at a time.
I have seen considerable improvement in the texture of my skin ever since I have started using ice cubes in my beauty regime.My pores have shrunk a lot,my complexion has become much more smoother,my under eye dark circles have reduced considerably and my skin looks rejuvenated and glowing from within.Try adding different infusions to your ice cubes and discover the miraculous benefits of an ice cube facial.Do try it out and please share your experiences.