Hello Everyone,
I love experimenting and trying out homemade hair and face masks. I love making them at home because they are all natural, are very affordable and most important they are highly effective. Today I just went into the kitchen to make a hydrating hair mask as my hair ends were feeling very dry and rough. Grabbed a few ingredients here and there and whipped up a very creamy and highly nourishing hair mask. I have used very different ingredients for this mask as compared to what I generally use and I am so happy with the results. My hair feels so soft, so silky, so voluminous, feels like I have got a hair spa done at a salon.
Ingredients required:
2 Tbsp Flaxseed
1 Over Ripe Banana
1 Tbsp Pure Honey
1 Tbsp Almond/Olive Oil.
1 Egg(Optional)
Procedure:
Grind the flaxseed to a fine powder.
Take a blender jar, add in the chopped banana pieces and the flaxseed powder and make a fine paste.
Take out the paste in a big bowl and add the honey, almond oil and egg to it and whisk it properly to get a smooth and creamy hair mask.
Instructions:
Divide your hair in sections and apply the hair mask on your scalp, on your  entire hair length and on your hair ends.
Leave it for 2 hours.
Wash off with normal tap water.
Apply a mild shampoo to wash your hair.
 My hair felt very soft post application so I skipped the conditioner.
Apply once a week.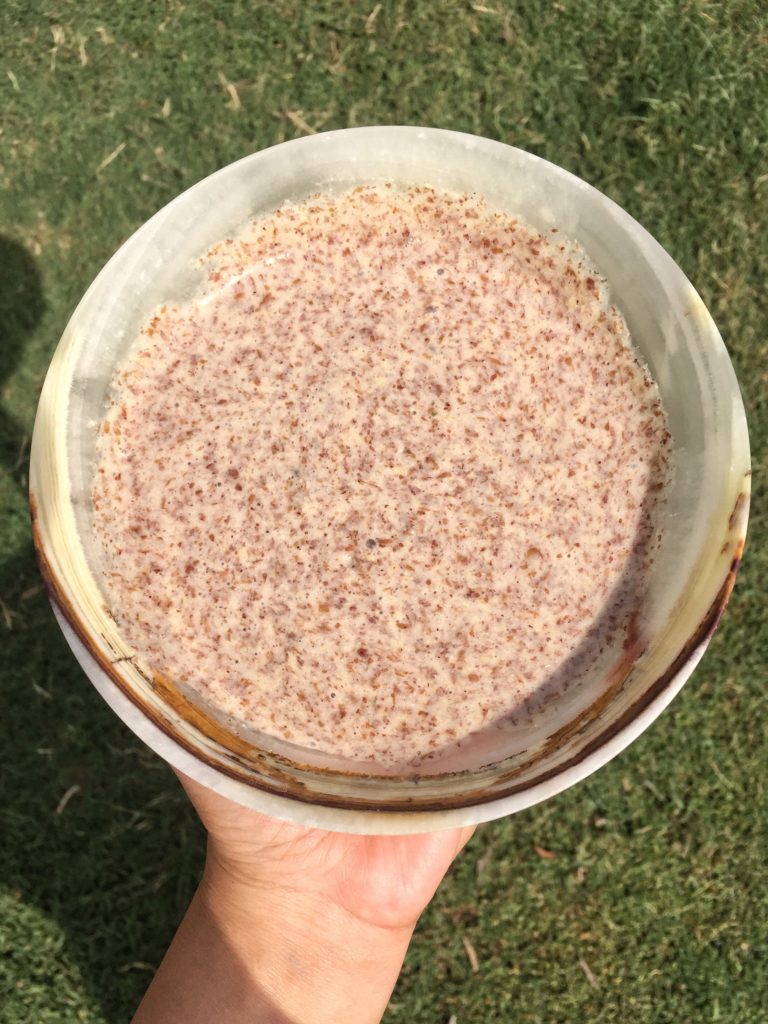 This is a super hydrating hair mask, I am totally in love with this mask. I am a hair mask lover and this seems to be my favorite hair mask till date. We all know how good banana, honey, egg and almond oil are for our hair but adding in flaxseed powder takes this hair mask to the next level. It makes it much more nourishing. Flaxseeds are a rich source of Omega-3 fatty acids which are essential for hair growth and they are also rich in Vitamin E. Flaxseeds nourish the hair follicles and the hair shaft making them stronger and less prone to damage.
This is the most unplanned blog post that I have ever written. I didn't plan to do a blog post but the results were so good that I had to mention it on my blog. I have only one picture of this hair mask as it was not planned at all, so excuse me for that.
So guys, do give this hair mask a try.