How to Make a Face Bleach at Home
Hi my friends,today I am going to share this super duper easy and home made face bleach for you.Hope you like it.It is very gentle on the face and does not cause any itching like the regular face bleaches available in the market does.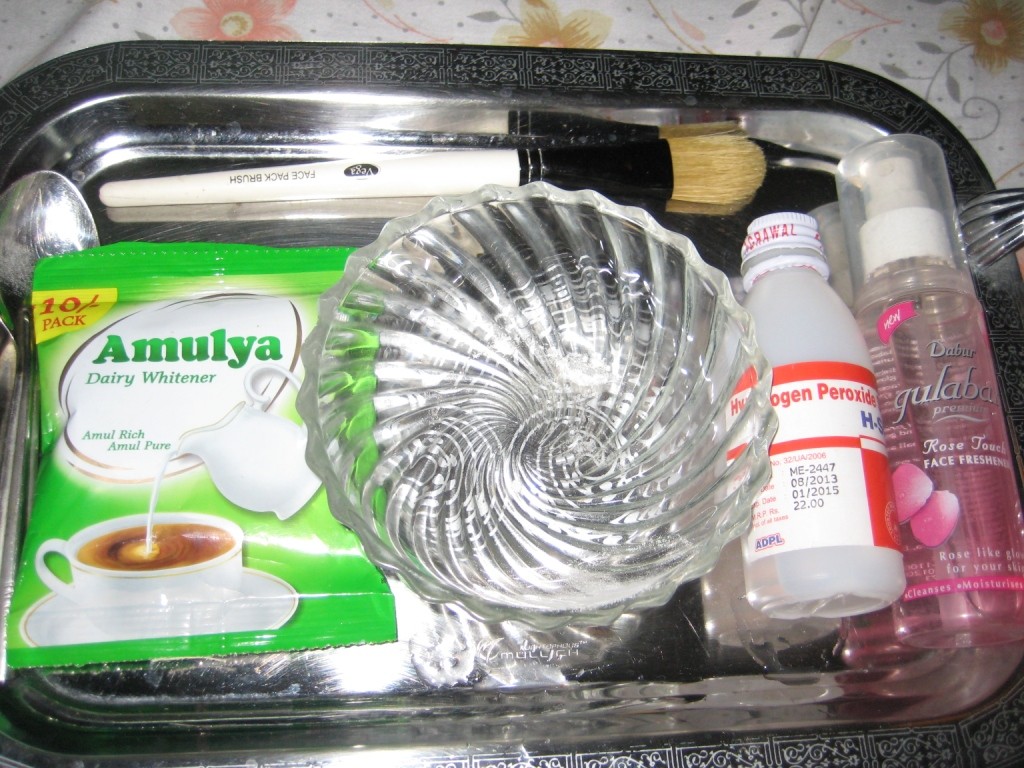 Things required:
1.Milk powder.
2.Hydrogen peroxide H2O2
3.Rose water.
4.A glass bowl.
5.A face pack brush.
6.1 Spoon.
Procedure:
1.First of all do cleansing and toning of your face.
2.In a glass bowl mix 1 tablespoon of milk powder with 1 cap of H2O2 n 1 cap of rose water.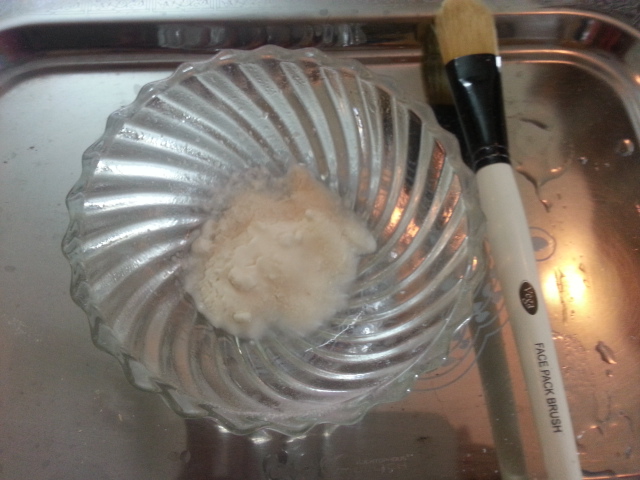 3.Mix well.
4.Now apply on face and neck with a face pack brush.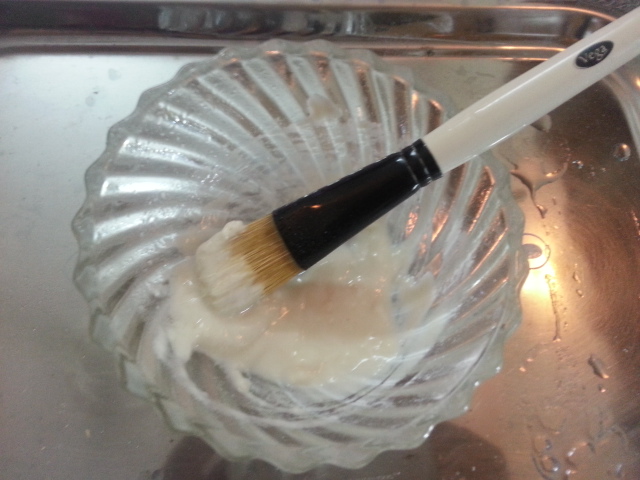 5.Leave it for 15 minutes.
6.After 15 minutes wash your face with tap water.
7.At last,spray rose water on your face.
This is an excellent mild face bleach which can be made at home with simple ingredients.It is very effective,try it out,you will definitely like it.