How to Grow Hair Really Fast-DIY
Hello everybody,
I had a terrible haircut in December last year, the hairdresser chopped off 60% of my hair in a jiify and I was left with almost shoulder length hair. I was almost in a state of depression for a month after the haircut, I was scolded so much by mum and dad that I do not remember the last time when they scolded me so badly. I looked so bad with that horrendous haircut that I used to wear a scarf whenever I had to go out. Then after few days I decided to get my long hair back as soon as I could. I researched so much, read almost all articles in all the latest magazines, read all articles about how to grow hair on the internet and I sorted out a lot of Diy's that were helpful in hair growth.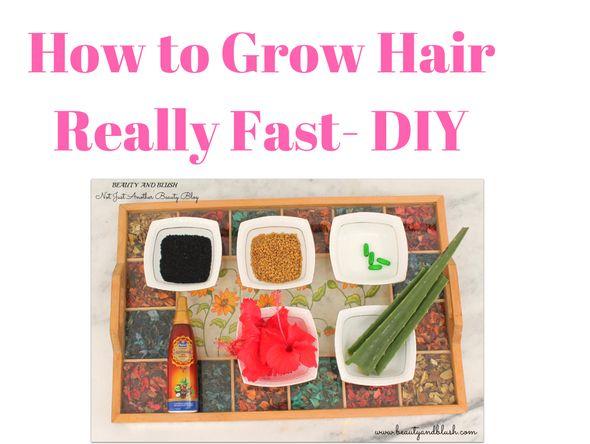 These days I am all into Diy's, I have tried so many recipes in the last 6 months that I can write a book on 101 ways to grow your hair really fast. After so much research I can say that I have been able to grow my hair at a much faster pace by using some Diy's. I tried a lot of commercial products but I have to say that nothing helps to grow hair more than homemade recipes. I am so happy seeing my hair grow at such a fast speed. So today I am going to share with you a hair pack that I had tried a month back and I am amazed how effective it has been. This recipe was shared by a Youtuber and I added a few ingredients and it turned out to be super effective. You can expect a lot of Diy's in the upcoming months as I have tried so many of them in the past 6 months and I would love to share the extremely effective ones with all you guys. So without further ado lets jump into this DIY.
Ingredients Required: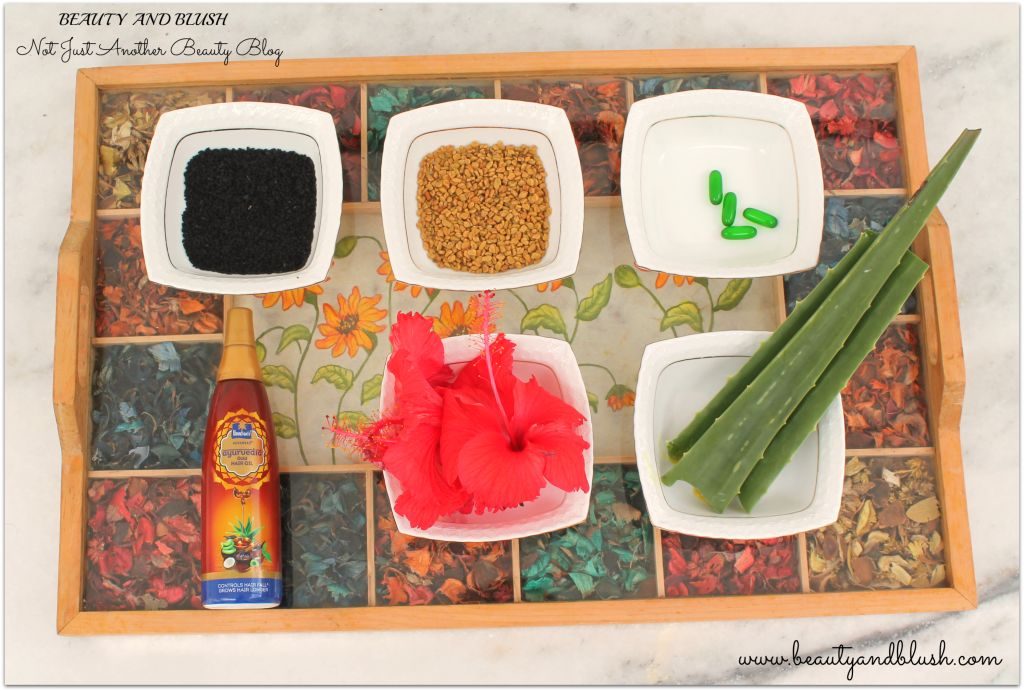 2 Tbsp Nigella seeds/Black cumin or Kaloonji.
2 Tbsp of Fenugreek seeds or Methi Seeds.
4 Capsules of Vitamin E.
6 Tbsp of Parachute Ayurvedic Gold Hair Oil. If you do not have this oil you can use any oil but this one is certainly much more effective.
4 Hibiscus Flowers.
10 Tbsp of Fresh Aloe Vera Juice. If you do not have fresh Aloe Vera leaves you can use the gels available in the market also but this one is more effective as it is 100% natural.
Procedure:
Take 2 fresh Aloe Vera leaves and grate them with the help of a grater. Take 10 Tbsp of this freshly grated aloe vera gel, add the nigella seeds and the fenugreek seeds to it and leave it overnight.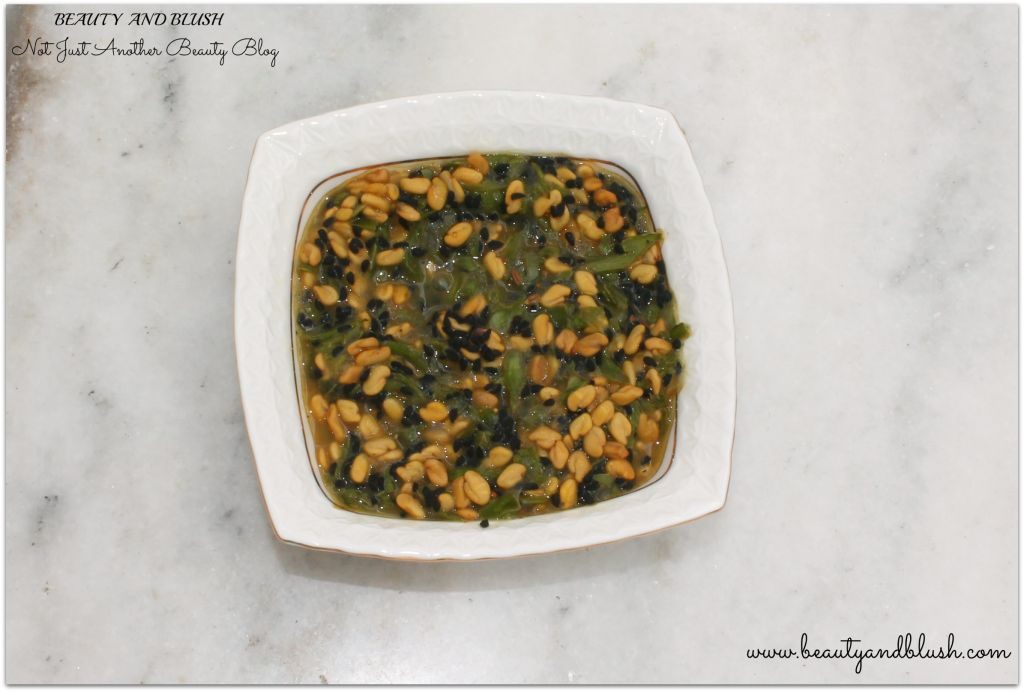 Next morning add the hibiscus flowers to the aloe vera mix and make a smooth paste in a blender. You can add a bit of water too to make a fine paste. I was at my mum's house when I made this pack and I do not know what was the problem with the mixer, how hard I tried I wasn't able to make a smooth paste.Anyhow…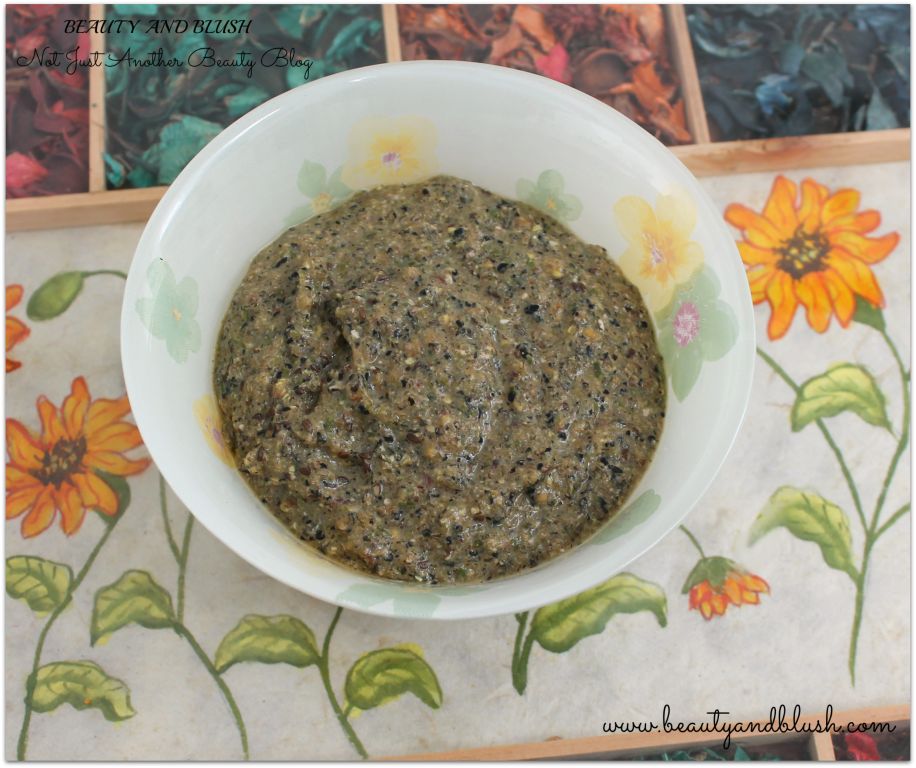 I usually make this paste in larger quantity that lasts me for atleast 3 times because I apply it twice every week. You can make this pack in large quantity and store it in the refrigerator in a air tight container.
Now take 4 Tbsp of this aloe paste, add in 6 Tbsp of oil to it and finally add in the oil from the 4 Vitamin E capsules to it. Voila the miracle hair pack is ready…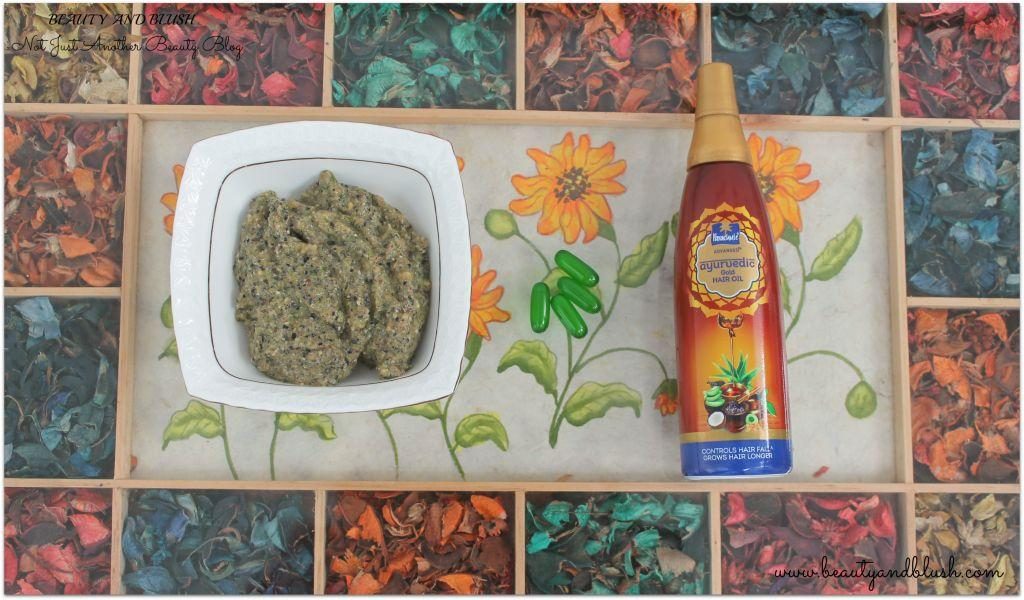 Apply this hair pack to the roots and scalp and leave it for 2 hours on your hair. After 2 hours wash off with any mild paraben and sulphate free shampoo.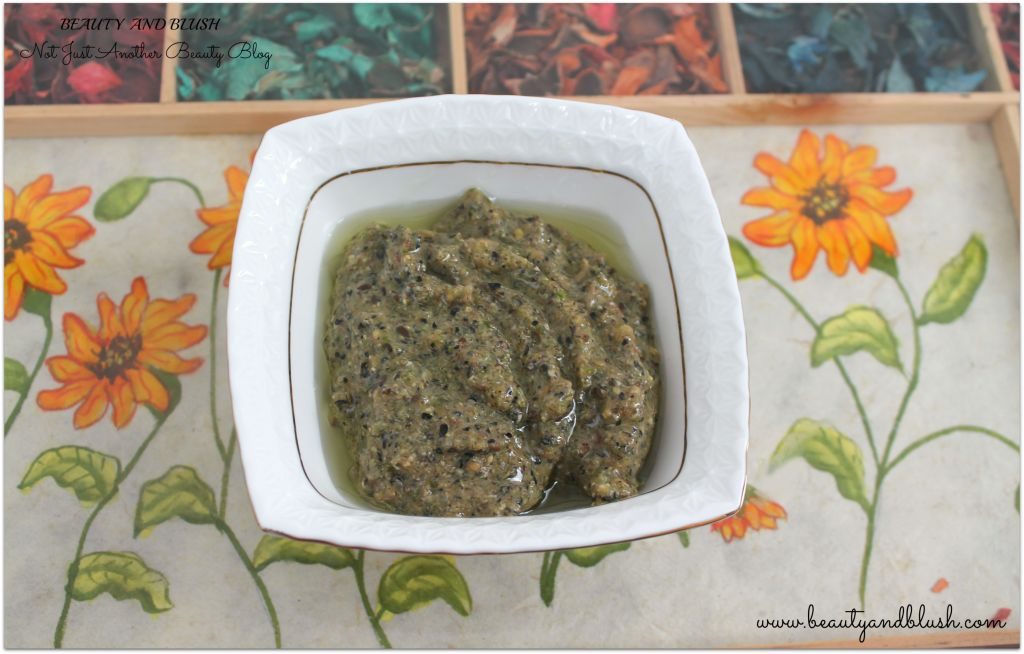 This hair pack helps to control hair fall as it is loaded with natural ingredients that are beneficial for your hair. It also is extremely helpful to grow your hair at a much faster pace. It also helps to improve the overall health of your hair too.
I have been using this hair pack for the last 1 month and I have seen a considerable improvement in my hair growth. I would urge all of you to try this hair pack as it is a true miracle to see how fast your hair will grow after the application of this pack.I would also suggest you to take a before and after pic so that you easily spot the hair growth over a months time. I forgot to take a before pic but this is my recent pic and you see how healthy my hair looks and believe me my hair has really grown at a much faster pace in the past 6 months. I have been using a Diy Hair Regrowth hair Oil too which I had shared with you all last month and that hair oil also has made my hair a lot more healthier and longer.
See I have got 4-5 grey strands now, I am working these days on how to reverse them to their original colour by using some Diy's so hopefully they will turn to their original color soon.
You can read: Hair Growth Oil for Long Shiny Hair: DIY
Benefits of using the Hair Mask:
Nigella seeds or Kaloonji has strong medicinal benefits when used as a part of a regular hair care regime. One of the most popular use of black cumin seeds is for the restoration of the hair and it promotes overall hair health. It is rich in potent antioxidant properties too. It is useful in treating hair loss and it also a natural remedy for premature grey hair. It also aids in accelerating the hair growth.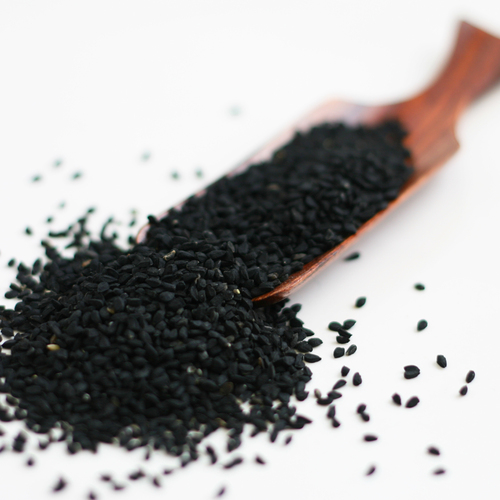 Methi or Fenugreek seeds are effective in controlling hair fall and strengthening the hair roots. It contains nicotinic acid as well as proteins that aid in hair growth. Lecithin present in methi seeds impart shine to your hair and also helps your hair to retain its natural color.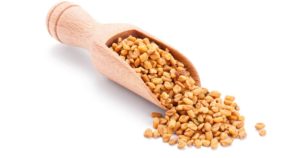 Vitamin E has been proven to be the most effective and advantageous ingredient for hair growth. It is a fat soluble vitamin and offers a number of beauty and health benefits. Vitamin E oil is advantageous because it has an effect on your scalp for a long time, Vitamin E oil increases blood circulation and boosts oxygen supply to the scalp which aids in healthy hair and fast hair growth.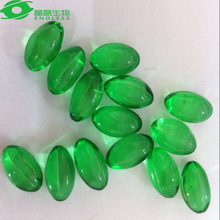 The Parachute Ayurvedic Gold hair oil is a perfect blend of ayurveda and modern medicine. It contains essence of amla, methi, henna, aloe vera, nagarmotha and coconut that rejuvenate your hair from root to tip.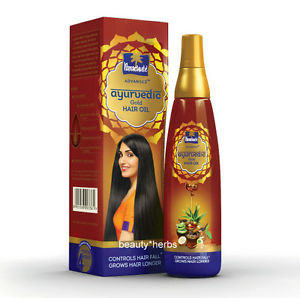 Hibiscus flower is known to a miracle product for the hair. It is a wonderful remedy for hair fall. The flower has a great combination of Vitamin C, Phosphorous, Riboflavin and Calcium. Hibiscus flower also contains carotene which also restricts greying of the hair. Regular use of this magical flower can restrict hair fall, dandruff and greying of hair. It is also aids in the speedy growth of hair.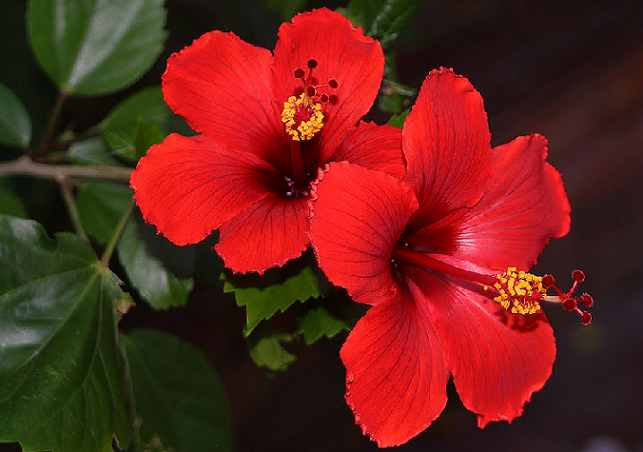 Aloe Vera Gel is a miracle plant and is a remedy for solving most of your hair problems. You can use fresh aloe vera gel or the gel available in the market to solve a ton of your hair related problems. It strengthens the hair, keeps the hair hydrated, promotes hair growth and also helps to maintain the Ph balance of the hair.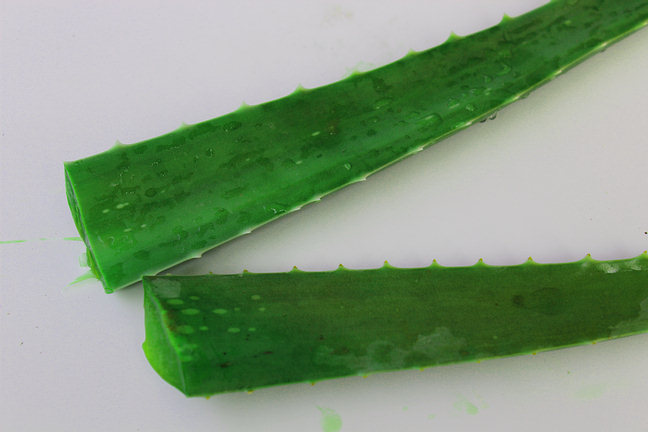 Make this hair pack and apply it on your hair for a couple of times and I assure you that you are definitely going to see a remarkable difference in your hair growth rate. It makes my hair so soft, shiny and thick. I am so happy that I tried out this Diy and hopefully will use it all my life. Do try it out girls and share your experiences. This month there will be a lot of skin care and hair care Diy's, so keep a watch on that.
Until next time,
Stay Healthy and Keep Smiling.