How to Get Rid of Acne Scars
Want to get rid of those stubborn acne scars?Then this is the right place for you.Oily skin is prone to acne and if acne weren't the only thing to give you a pain in the nose these stubborn,annoying acne scars add to your worries.But I have come to your rescue today,if you see signs that a acne is leaving behind a scar on your skin,need not worry anymore,there are some simple and easy DIY'S or home remedies with which you can get rid of the acne scars very easily.It may take some time and patience but regular efforts can certainly help you to get rid of acne scars completely.
Home Remedies to Get Rid of Acne Scars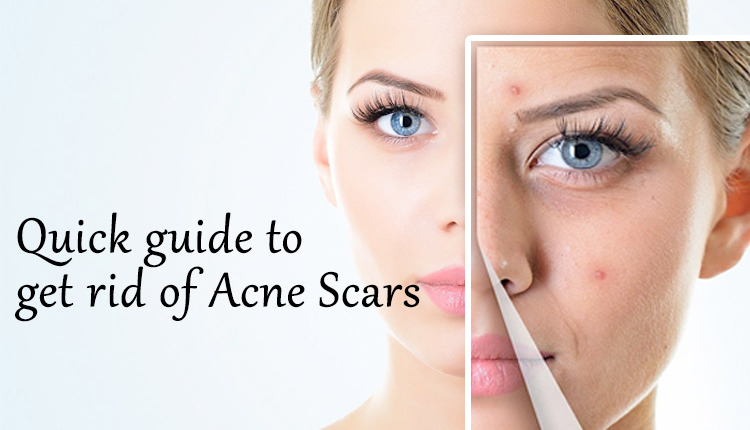 Down below i am going to pin down the most effective home remedies to get rid of acne scars.All of these recipes are easy,all the ingredients are found at home,very less time consuming but you have to be regular and try out all or some of them and choose the one that suits you the most or the one that gives you fast and instant results.
1.BAKING SODA:It is one of the most popular remedies when it comes to removing acne scars through its exfoliating effects.It is a common household item which has a hundred uses to it,including fading away acne scars.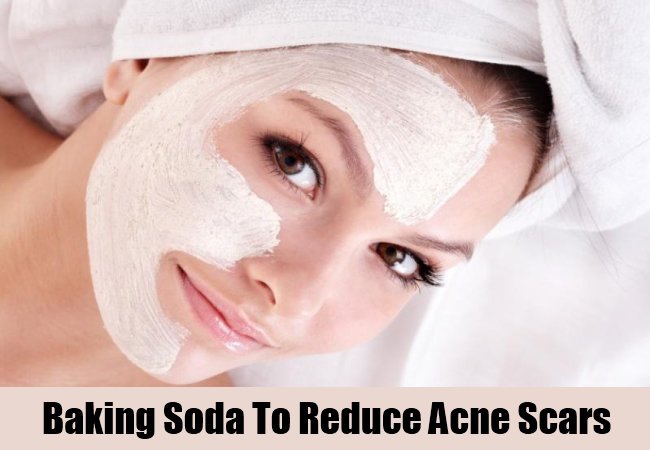 Baking soda is composed of sodium bicarbonate  crystals which very gently exfoliate the skin and lighten acne scars over a period of time.Take 2tsp of baking soda and mix it in enough water to make a thick paste,apply this paste properly to your skin on the acne scars.Leave it for 5-7minutes and then start scrubbing it with your fingers in circular motions,do this for a minute and wash off with lukewarm water.Apply any moisturizing cream after removing it.Do this once every second day for maximum results.
2.LEMON JUICE:Lemon juice contains natural alpha-hydroxy acids and can be used to fade acne scars and to get glowing skin.It is considered to be a natural bleaching agent.Just squeeze the juice of 1 lemon in a bowl,mix 4-5drops of water if you have sensitive skin,or you can just dip a cotton ball in it and dab it on the acne sacrs.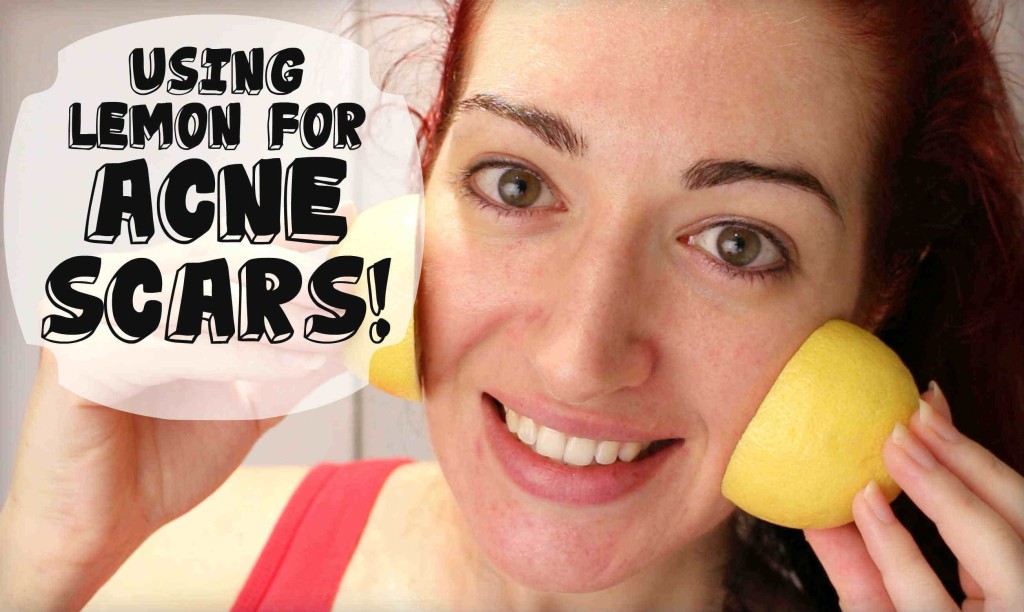 It will give you a tingly feeling like the one you get after applying a a bleaching cream.Leave it on the scars for atleast 7-8minutes and then rinse off with cool water.Do this thrice a week.
3.HONEY:Another natural ingredient that help you get rid of those acne scars is honey.Honey contains a lot of antioxidants,vitamins like Vitamin B2,B3 and B5,as well as minerals.It also has anti-bacterial and anti-inflammatory properties.Just look for raw honey,the one found in those grocery stores won't do any good to your skin,buy raw and organic honey and massage a tbsp of raw honey on your entire face.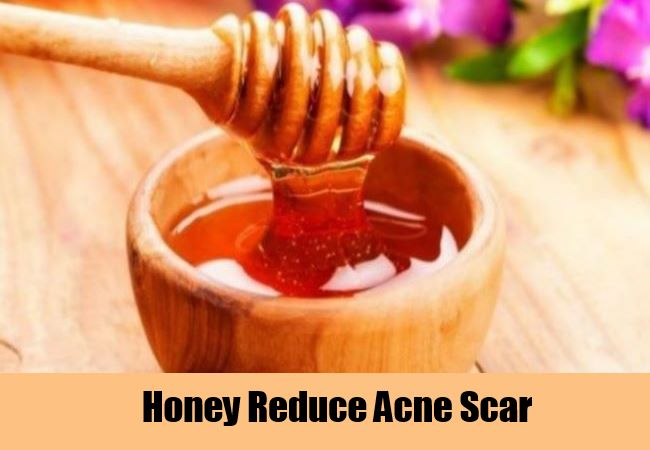 Honey is not only helpful in removing acne scars but it also gives you smooth and glowing skin so I would suggest you to massage it all over your face.Massage for 2 minutes and then let it air dry.After 10 minutes wash off with lukewarm water.Honey can do wonders to your skin and will certainly fade away acne scars.
4.ALOE VERA:Aloe vera is really an incredible plant.Aloe vera contains nearly 200 active components including vitamins,minerals,amino acids,enzymes,fatty acids and the list is endless.Fresh aloe gel helps to heal skin and fade acne scars and it is so gentle on the skin.I would suggest you to apply fresh aloe gel on your acne scars rather than applying the packed aloe gel that you get at a beauty supply store.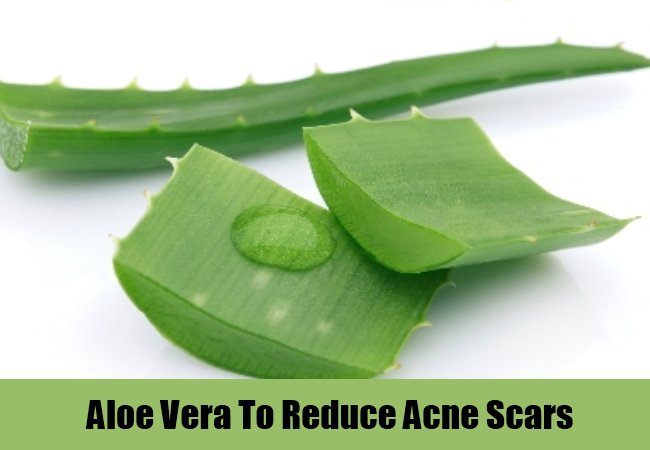 You just need to break off a small piece from the leaf,peel away the outer skin and massage the gel into your skin very gently concentrating mostly on the acne scars.keep massaging for 2-3 minutes and then leave it on your face to dry completely.Rinse off with warm water.Aloe vera is so mild and soothing for your skin that you can use it daily without thinking about any further damaging or irritating your skin.
5.COCONUT OIL:Coconut oil tops the chart when we talk about home remedies to fade away acne scars.Coconut oil is a natural moisturizer with healing properties.It contains vitamins and essential fatty acids in abundance.The capric and lauric acid present in coconut oil are considered to be antimicrobial in nature.The antibacterial,antifungal and antioxidant properties of coconut oil make it a effective remedy to get rid of acne scars.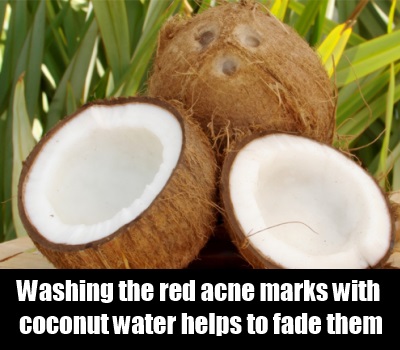 Take 1tsp of virgin coconut oil in your palm,roll your finger in it to liquidify it and apply it to your acne scars.Coconut oil  fades away any types of scars,be it acne scars or burn scars or scars caused by some accident or whatever.Dab it on your acne scars and you don't need to wash it off.Let the vitamins and fatty acids stay on your skin and continue to work on fading away the scars.

6.OLIVE OIL:Olive oil can be said to be the most friendly oil because it contains a lot of vitamins like A,B1 and B2,D,C,E,iron and antioxidants.The anti-inflammatory properties in olive oil can help remove acne scars.I just like to warm a tsp of olive oil in the microwave and apply it to the acne scars with my finger.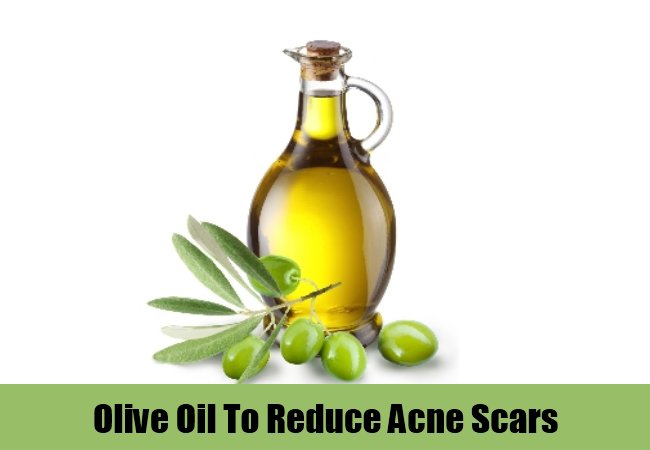 Just apply a little bit of pressure while you apply the oil to your scars and massage it into your skin so that it gets absorbed completely.Do this every second day.
 7.APPLE CIDER VINEGAR:Apple cider vinegar has antibacterial,antiseptic and anti inflammatory properties.ACV is a powerhouse of so many essential properties like astringent,natural disinfectant,anti-bacterial agent,pH level balancer and so on.It is loaded with essential minerals, vitamins, compounds ,carbolic acid,amino acids, ketones,acetic acid and the list is endless.ACV contains astringent properties which dry out the abundant oil and make our skin dry and effectively reduces ance and fades away acne scars.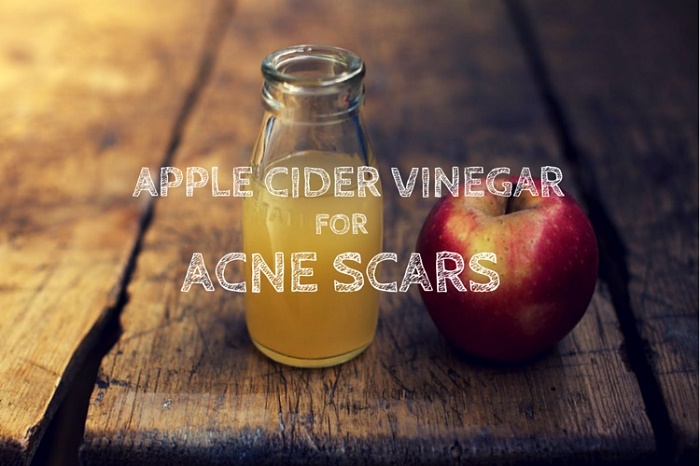 Take raw,unfiltered,unpasteurized,organic Acv and mix it in the ratio 1:1 with water.Take 1tsp of ACV nd 1 tsp of water,mix them both properly,dip a cotton ball in the mix and apply it to your scars.Apply it once and let it dry and when completely dry apply it once more,rinse with lukewarm water.
8.TURMERIC:It contains anti bacterial,anti inflammatory and antioxidant properties.Turmeric or haldi is also considered as a very effective skin lightening agent.Take a tbsp of turmeric,add 2 drops of lemon juice and enough water to make a paste out of it.Apply this paste to the affected area with your finger or with a brush.Let it dry completely and wash off with warm water.Haldi is said to lighten the acne scars very easily and in a short span of time.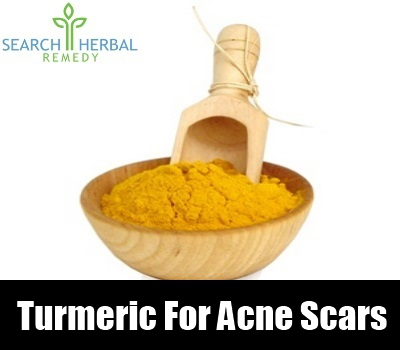 9.ICE CUBES:One of the simplest home remedy to get rid of acne scars is to apply ice cubes.Just wrap ice cubes in a cotton cloth and rub them on your scar for 4-5 minutes twice daily.The ice will help to reduce the swelling and the redness of the scar and will eventually fade it off.
10.POTATO:Potato contains natural skin bleaching agents.To remove acne scars you just have to grate a small sized potato,extract the juice and apply it to your acne scars with a cotton ball.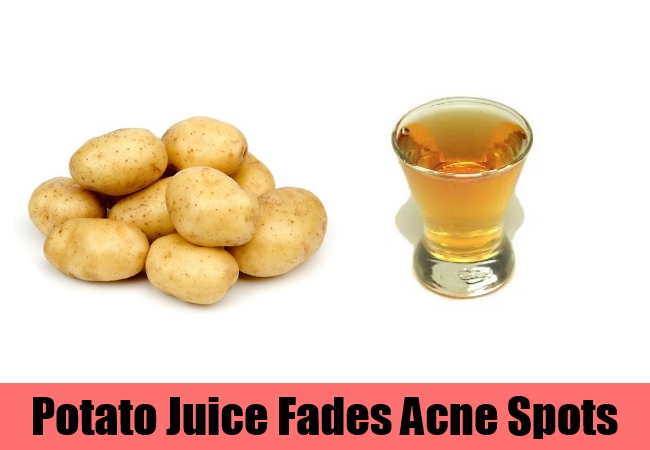 Potato juice contains skin bleaching agents and with continuous use of it you can easily get rid of acne scars.It is very mild on the skin so you do not  have to worry about any irritation or so.

Just go ahead and try out all of these easy home remedies to fade away acne scars.These are the most efficient and the most effective DIY'S to remove the acne scars,try them out and decide what works best on your skin.Do try them out and drop in your comments.