Get Rid of Hair Fall with this Simple Indian Yoga Practice
Hello Guys,
The headline of this post might have intrigued a lot of you. So if you want  to know what this post is all about, please keep on reading. Hair loss is a problem that has been increasing day by day, everyone you come across is suffering from hair fall, from  a young girl to an elderly woman, everybody is having hair loss issues. When we were kids there weren't as much products available to counter hair loss but today when we have so much hair products that guarantee to solve all related problems still we are suffering from hair loss, hair thinning, greying of the hair and so many other hair related problems. We spend so much money on these products but there has been a very few instances where commercial products have actually stopped hair fall. In today's time where stress is one of the major causes of hair fall we need to turn to a more holistic approach to deal with hair issues and today I will be sharing with you a very easy and very effective practice that everyone of you can follow and benefit from it.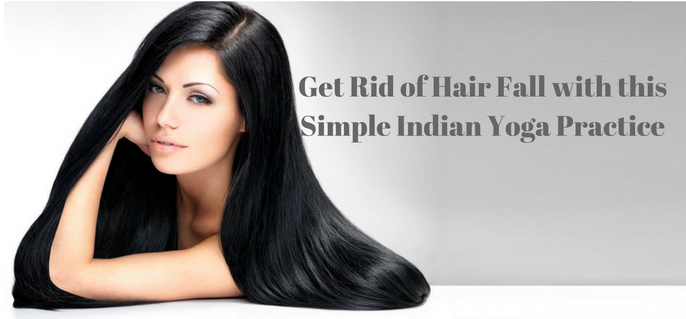 Anyone of you who has seen Baba Ramdev or attended his Yoga sessions must be aware of the practice of rubbing your fingernails together to stop hair loss, grow long hair and reverse grey hair too. I had heard of this practice a few years back but never ever thought it would be really beneficial for the hair and had little faith that this remedy might actually work. It is believed that rubbing your fingernails together for 20 minutes in a day can help you treat hair loss, grow hair in bald patches and also to reverse grey hair. My mum always used to ask me to do this but I never thought that it would be effective and never gave it a shot, to me the idea sounded very far fetched. But recently while flipping through a magazine I read an entire post on how effective this therapy was. This practice is actually backed by scientific evidences that rubbing your fingernails together can really help you  counter hair loss. So in today's article I will be explaining how to religiously follow this practice and benefit immensely from it.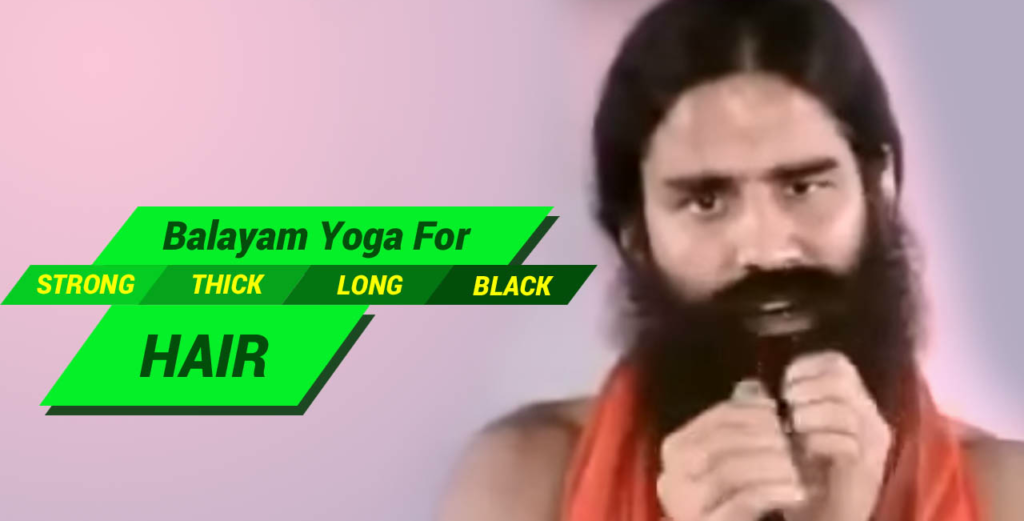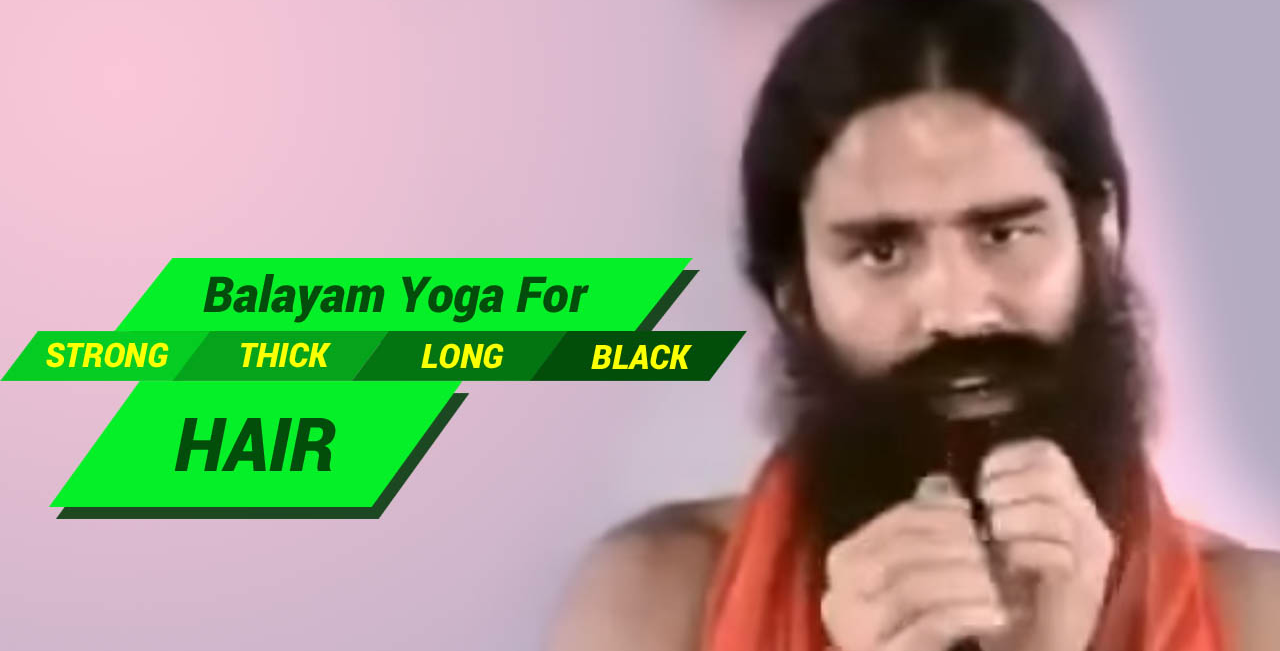 Around 4 months back after reading that entire magazine article on how effective this remedy could be I started rubbing my fingernails for 10 minutes in the morning and 10 minutes evening. I cannot believe that how such a simple practice of rubbing fingernails together can lead to thick and long hair. Actually this practice has been backed by scientific evidences so there's nothing you should worry about, this is a 100% tried and tested formula and anyone who wants to grow your hair back or who wants to stop hair fall and have thick, long and lustrous hair should practice this. It requires only 20 minutes of your time you and you don't have to buy expensive products, you just have to that rub your fingernails while sitting ,while watching TV and you can get your hair back with just a simple remedy.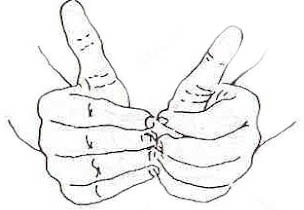 This is a very common belief between the practitioner's of Indian culture that rubbing fingernails together can give you thick, long and very healthy hair. Some people also claimed hair regrowth on bald patches after following this practice. When done for 5-10 minutes at a time everyday, rubbing fingernails can stimulates hair growth, reverse graying of the hair, improve overall health of the hair and also helps to grow hair on bald patches. This practice of rubbing of nails together is known as Balayam, where Bal means hair and vyam means exercise. I was basically introduced to this Balayam practice while attending a yoga therapy session a few years back but never actually tried it out. Any one of you who might be from India must be aware of Baba Ramdev who made yoga a household practice,I know Yoga is an ancient form of exercise but yoga reached every house after Baba Ramdev started to preach it. Yoga has a cure for each and every disease, for every disfunction of the body and Balayam is the easiest easy yoga postures that helps you to grow long healthy hair without putting in much effort.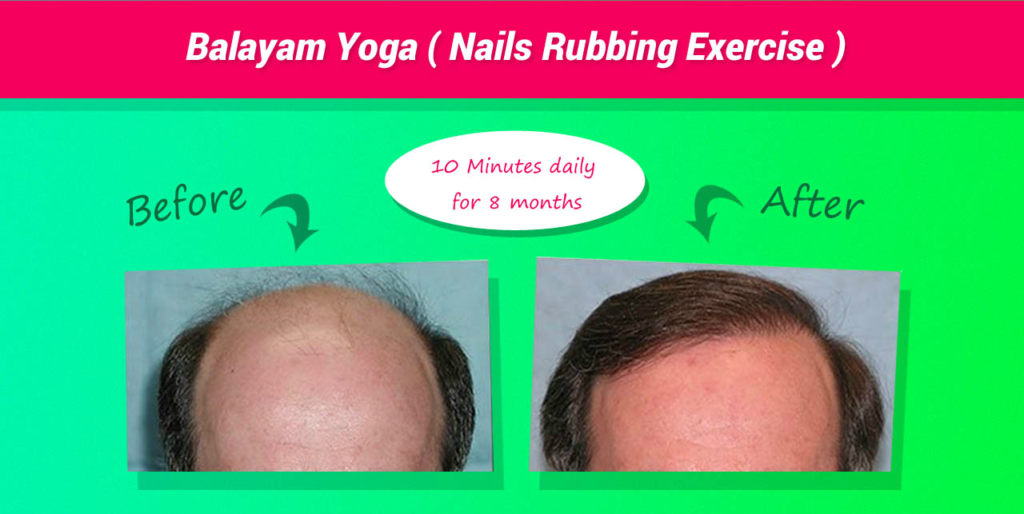 Today I will be talking about Balayam in detail along with the science behind it, the procedure for practicing Balayam and also some precautions that you must follow while doing it. So we will talk about the benefits of Balayam technique but before that let me tell you how to go about it.
Below are the steps mentioned in a very simple way so start practicing these simple steps in order to have healthy and shiny hair.
Rubbing nails can be done at least 2 times a day, and you can continue this procedure for 5 to 10 minutes every single time you do it.
Fold both the palms inverse at get them closer to each other so that we can  rub them.
Now making swift movement rub the fingernail together for at least 5 to 10 minutes.
Do not be very fast while rubbing the fingernails.
Repeat the same procedure at least twice a day.
Also remember that nail rubbing should be done on empty stomach or 2 hours after a meal.
You can do this anywhere, while watching TV, while walking, while travelling, you can just do it anywhere. The results are usually seen in 3-4 months and this may vary from person to person.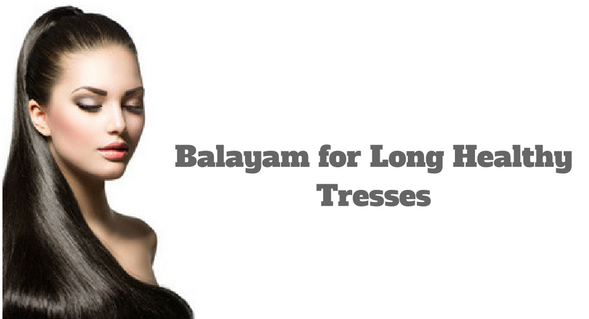 Ever since I have started rubbing my nails, I've noticed some new hair growth on my hairline and also improvement in the overall hair quality.  Although there are tons of other things that I am doing to promote new hair growth but I have seen that this nail rubbing exercise is also showing great results. My Uncle who is 70 years old has been rubbing his nails for the last 8 months, told me that he has seen new hair growth on his eyebrows and also on the bald patches on his scalp, he also told me that the eyebrow hair that has been growing are black in colour, all his hair is white but the new hair growth is  black so that is one thing that really pulled me or grew my anxiety to try this out.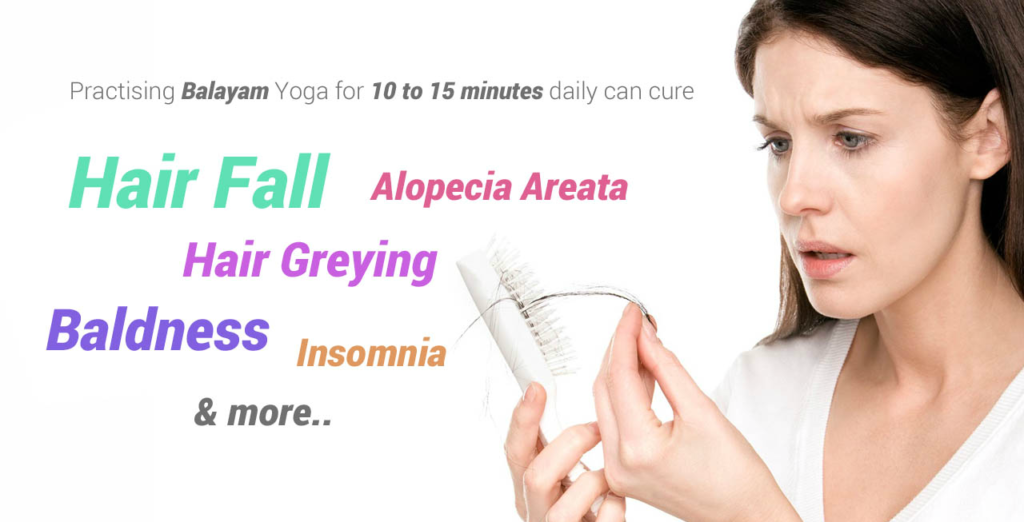 Applying pressure on certain parts or certain areas of the body to heal various conditions is called Reflexology. Certain areas in the feet, hand, ear and forehead are used in reflexology where pressure is applied and that has a real benefit on the health. Reflexology also believes that rubbing fingernails can help in preventing hair loss very effectively. The nerve endings lying just under the fingernails are directly connected to the hair follicles present on the scalp so rubbing fingernails together activates the blood to the scalp which helps in strengthening the follicles of the hair and thus prevents hair fall.
It could be that the bodies Chakra plays an important role to correct imbalances in the flow of energy which is quite similar to Reflexology. So when you trigger the appropriate reflex points the energy is channelized to the effective area of the body increasing energy in those areas.
Balayam is one simple and natural yoga techniques for hair growth mentioned in ancient books of yoga and ayurveda. It is claimed that when you rub your fingernails together it stimulates the brain to send a signal to adult stem cells to revive the dead or unproductive hair follicles. Rubbing fingernails also increases blood circulation to your scalp which strengthens your hair follicles and in turn prevents hair fall and hair greying.
Who Should Avoid Practicing Balayam:
People with high blood pressure should not practice Balayam as it may worsen the situation.
Pregnant women too are advised not to perform it as it may elevate your blood pressure and Uterine contraction.
Make sure you do not rub thumbnails. Rubbing thumbnails would accelerate the growth of moustaches and beard in women.
In any case you are dealing with any kind of surgical conditions like appendix, angiography etc, please avoid rubbing your fingernails.
Benefits of Rubbing Fingernails:
Helps in controlling excessive hair fall.
Aids in preventing the greying of the hair.
Rubbing fingernails also helps in restoring the natural colour of the hair.
It is also known as a super benefit in reversing baldness.
 I agree that it may take you a lot of time, somewhere between 3 months to a year but rubbing fingernails can also help in restoring the lost hair gradually.
Helps to maintain the overall health of the hair.
Give long, healthy, thick and shiny tresses.
Though there are number of people who believe that this technique really works and gives you great results, it has its own share of critics too. But I think that there is nothing there to lose so why not practice it and see the results yourself. There are no side effects of practicing Balayam so give it some time, be patient, because as you all know natural remedies or natural practices take a lot of time to show results but when they show result the results are really amazing and drastic. If you are looking to combat hair loss then it will take you around 3 to 6 months to show results whereas for hair growth you will need to wait for about 5 to 6 months depending on how frequently you practice  Balayam.  Be consistent and patient.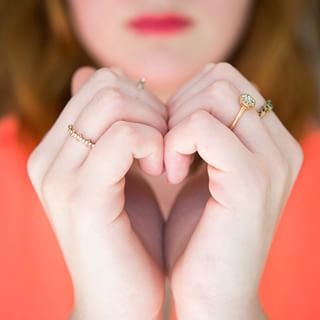 One very good positive thing of Balayam is that it does not give any side effect so give  it a shot without worrying about the side effects and see for yourself if it works for you or not. I am going to keep rubbing my fingernails because I totally believe and have faith that practicing Balayam will help me grow my hair and will also restore their natural colour. It takes only 20 minutes out of the 24 hours that we have, we can take out that much time for ourselves. So guys, it is actually a reality that you can stop hair loss with rubbing your finger nails.
Please share your views about it in the comment section, if anyone has been practicing Balayam do share your experiences and let us all(whoever is reading this blog post)start rubbing our nails for 10 minutes twice a day and see the results. Do practice it and share your experiences. If you have any questions or queries regarding Balayam please comment down below and I will try my best and answer them.